Pro Wrestling: The 10 Greatest Mullets Ever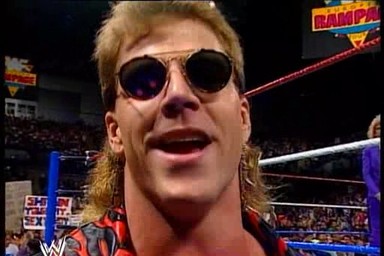 Photo courtesy of 2.bp.blogspot.com
Hello fellow Bleachers!
Welcome to my latest article. As you could tell from the title, this will be a slideshow featuring that Holy Grail and Unicorn of haircuts, The Mullet.
I may be poking fun at the guys in this article, but only because, I too, know their pain. I think anybody that was a child in the 80's can also relate.
The Mullet is like the mythical siren of lore. We are inexplicably drawn to it even though we know we shouldn't be. It captivates and entrances us.
Whether it's spiked, feathered or straight in the front, we all know that the beauty of the Mullet lies in it's "party in the back" styling.....
Sorry, it had me again. Without further ado bleachers, here are who I think possessed the greatest mullets.
Begin Slideshow

»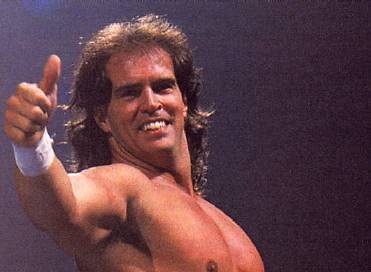 Photo courtesy of worldofwrestling.it
Bob Holly had several gimmicks in his wrestling career, but none compared to his gimmick of 'Sparky Plugg."
This gimmick consisted of him portraying a race car driver and with that hair, he probably drew many NASCAR fans across to WWE on the strength of his mullet alone.
Note the feathering that transfers from the front to the back of the hairstyle. This screams "I F'n love my hair!"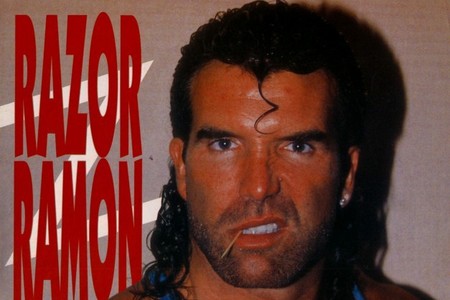 Photo courtesy of www.freewebs.com
"The Bad Guy" sported one of the slickest mullets I have ever seen.
He adds one of the best accents to his mullet that I have ever seen in the form of his little curl down the middle of his forehead.
Razor's mullet looked even more amazing after he had been in a match that lasted more than five minutes. Youtube it, if you dare...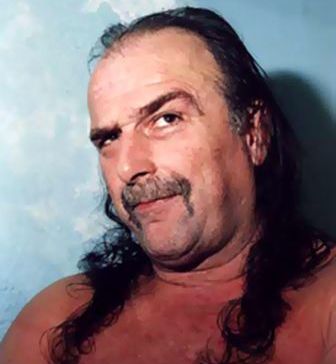 Photo courtesy of www.wrzonline.com
Legitimately one of my favourite wrestlers of all time, and not just because of his hair.
Jake is credited with inventing the DDT finishing move, and is one of the greatest in-ring psychologists of all time.
His mullet is also one of the greatest of all time in the history of pro wrestling. Even though he is almost fully bald on top these days, he still rocks it in the version known as 'The Skullet'.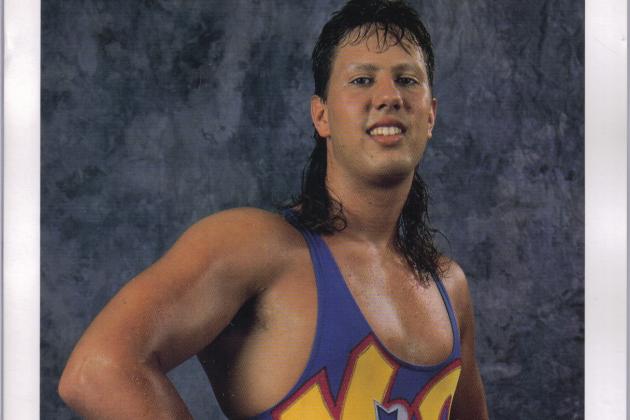 Photo courtesy of imageevent.com
Sean Waltman got his start in the WWF as a jobber until he picked up an upset victory of the aforementioned Razor Ramon.
More famous for going by the name of X-Pac in the D-Generation X stable, I will never forget the lasting impression his moonsaulting mullet left on my moldable child mind as the 1-2-3 Kid.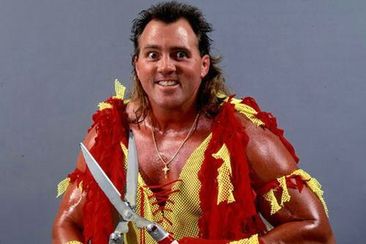 Photo courstey of www.wrestlingvalley.org
You would think that someone with the nickname 'The Barber' would have a much better hairstyle than Brutus actually had. Poor guy.
No wonder he got into wrestling. He probably didn't last a week in any barber shop. I wouldn't let him cut my hair with his looking like that. And the fact that he uses garden shears to cut hair further cements why he didn't last long in the world of the follicle.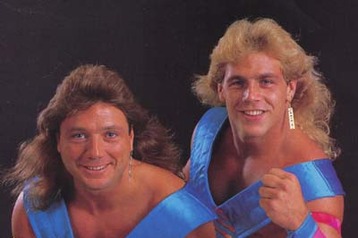 Photo courtesy of www.obsessedwithwrestling.com
One of the coolest tag teams of all time, at least in my opinion, The Rockers consisted of Shawn Michaels and Marty Jannety.
Sadly, the tandem of mullets were not meant to be forever as Shawn and Marty infamously broke up in 1991, ironically enough, on the set of The Barber Shop.
Shawn went on to become an absolute legend of the business, while Marty was mired in the midcard for the rest of his career.
At least their haircuts were on par with each other.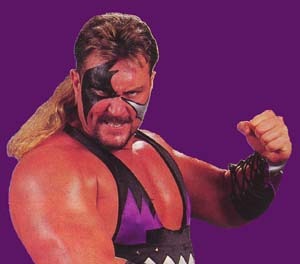 Photo courtesy of www.obsessedwithwrestling.com
Other than for his hair, Brian 'Crush' Adams is most famous for being the third member of another of the greatest tag teams of all time, Demolition.
Look at that hair though. Nice and closely cropped in the front and sides, saying 'I'm here and I mean business', and the last thing his defeated opponent sees as he walks away is the amazing feathering in the back that says "Time to party!'
Sadly, Crush passed away August 13, 2007. RIP Brian.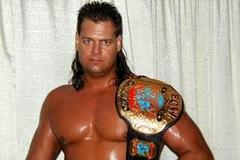 Photo courtesy of prowrestling.wikia.com
Awesome wasn't only his last name and his ability in the ring. It also described his mullet.
Most recognized by ECW fans, Awesome also wrestled for FMW, JAPW, WCW and WWE.
He held six different Heavyweight Championships in his career that spanned from 1990-2006 and was named No. 7 out of 500 singles wrestlers in the Pro Wrestling Illustrated 500 in 2000.
Sadly, Michael Lee Alfonso was found dead in his home on Feb. 17, 2007. RIP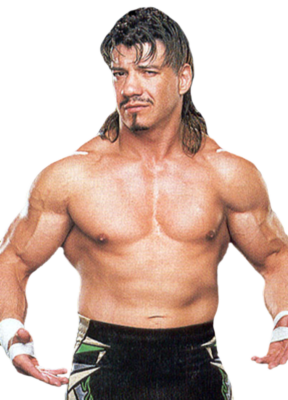 Photo courtesy of www.sugarslam.com
Yes. Eddie Guerrero.
One of the greatest wrestlers to ever step foot in the ring also had the greatest mullet to ever be in the ring.
Eddie had the ever rare 'shave up the sides but let the top fall back over it' mullet. A couple of years after joining the WWE, Eddie cut his hair but never lost his touch in the ring, that's for sure.
Sadly, Eddie passed away Nov. 13, 2005 but left a legacy that will never be forgotten. RIP.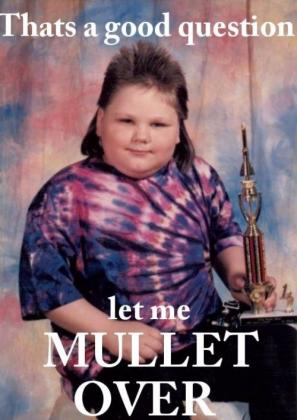 Photo courtesy of www.vercund.com
So, there you have it Bleachers. My picks for the ten best mullets in pro wrestling history. Feel free to add any that you think should be on this list in the comments section.
Thanks for reading.