Boston Celtics: 5 Players Seldomly Used Who Could Spark a Second-Half Run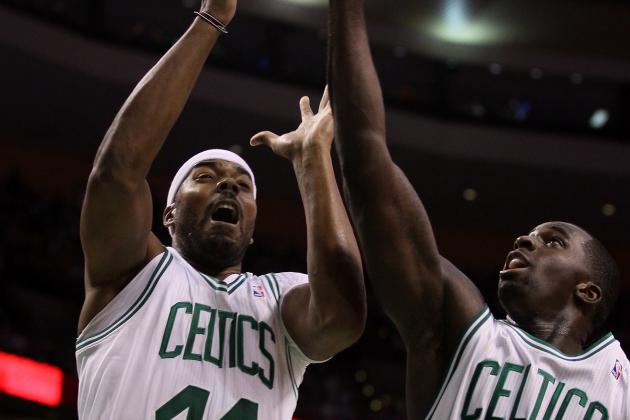 Elsa/Getty Images

Right now, the Boston Celtics are the definition of mediocrity in the Eastern Conference. After a bad start to the season, they've rebounded nicely—but still haven't pushed their way into the East's elite. There are many bench guys on their own team that could help with that.
Guys like Chris Wilcox and Avery Bradley are on the bench, waiting to reinvigorate this team with bigger play in bigger minutes. But they need those extra minutes to do it.
Here are five guys the Celtics should use more to make their team better.
Begin Slideshow

»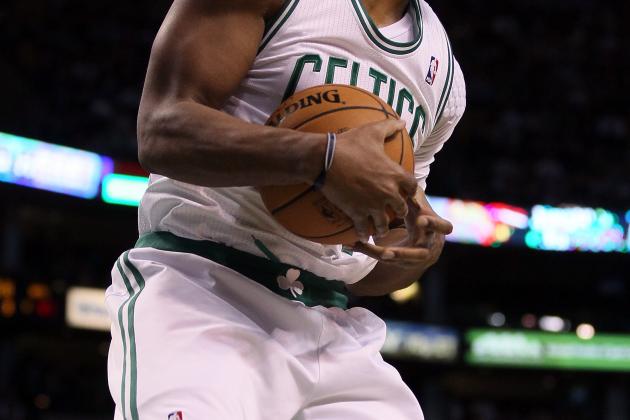 Elsa/Getty Images

Chris Wilcox is averaging four points and 3.6 rebounds in just 14 minutes per game. Wilcox has been around for a while, but he's younger than the core of this team.
He needs to be given more minutes in order to make a bigger impact on this team. His player efficiency rating is at 13 right now. It would definitely go up with more minutes.
Plus, the guy is shooting 63 percent from the field. Put him in the game and let him help out more.
Mike Ehrmann/Getty Images

Marquis Daniels is not having a good year. He's shooting just 33 percent from the field and is averaging 3.2 points per game. Both of those stats are the lowest of his career.
However, he needs to play more. Part of the reason he has such bad numbers is because he's playing the least amount of minutes in his career. He needs to get into the game more in order to get going.
Elsa/Getty Images

This rookie from Purdue needs to play more.
JaJuan Johnson is averaging 3.7 points per game and shooting 54 percent from the field. At 6'10", Johnson has NBA height. He does need to bulk up (he only weighs 221 pounds), but that is no excuse for giving him just seven minutes per game.
His player-efficiency rating is the highest on the entire team at 20.2. He needs to play more. He's the youth that this team needs desperately.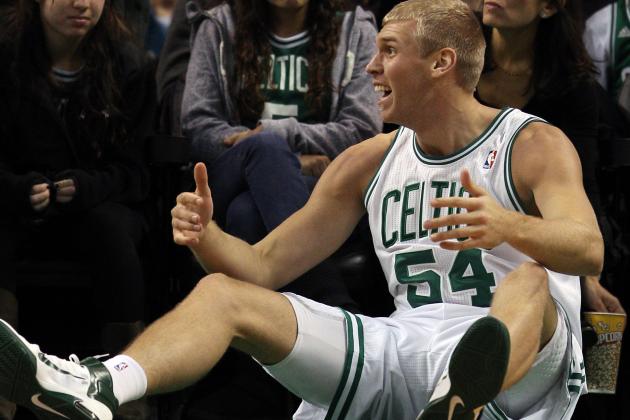 Elsa/Getty Images

Another brand-new rookie, Greg Stiemsma is a 6'11" center out of the University of Wisconsin. He's averaging 1.5 points and two rebounds per game and much like JaJuan Johnson—is getting just seven minutes of playing time per game.
Along with Johnson, Stiemsma needs more playing time. The two have the potential to become the frontcourt duo of the future for this Boston team, but they won't have any chance at that if they don't play more.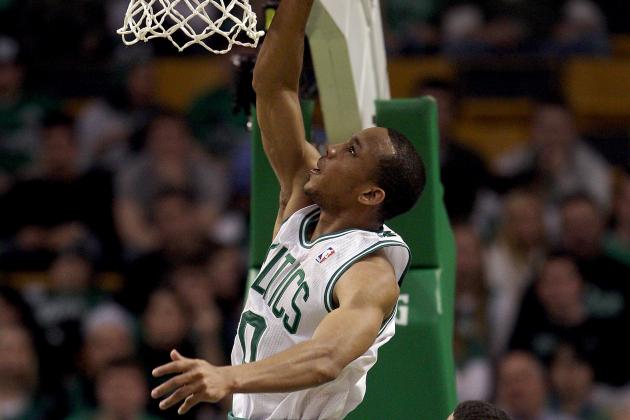 Elsa/Getty Images

A second-year player out of Texas, Avery Bradley is averaging four points, 1.8 rebounds and 1.2 assists per game for the Celtics. He is playing 17 minutes per game, but that is not enough.
Granted, Bradley does have his deficiencies in his three-point shooting (0.09 percent) and his height (6'2"). However, he's a good enough scorer off of the bench that he needs to play more to help this team score.
The Celtics are good enough defensively to make up for Bradley on that end of the court. They need him on the other end.
Bradley and many of the other players on this list can help the Celtics surge in the standings by playing more now. It will also help the future of the team, as it will give these young guys experience for when the Big Three finally do retire.
Follow me on Twitter: www.twitter.com/rossbe