Nick Laham/Getty Images
Quite often in sports does the world overlook the playmaker. People would rather talk about the man who puts the puck in the back of the net or slams home the monster dunk instead of the player that made the fantastic pass to leave him wide open.
The players on this list are well-known around the league as being guys that can always find the open man and can make outstanding tape-to-tape passes that make the crowd go wild.
This is a list of the five best playmakers and passers in the NHL.
Honorable Mentions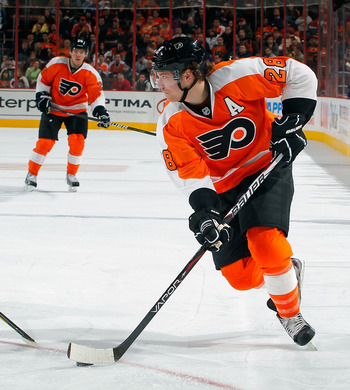 Paul Bereswill/Getty Images
Claude Giroux
Patrick Kane
Anze Kopitar
Brad Richards
5. Mike Ribeiro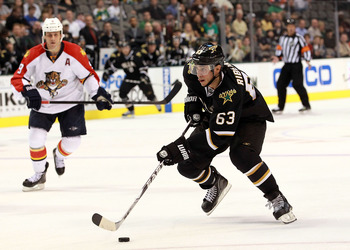 Ronald Martinez/Getty Images
Everyone remembers Mike Ribeiro for who he was in Montreal: a larger-than-life personality most notoriously known for diving and flailing about trying to draw calls.
However, when Ribeiro was traded to the Dallas Stars, it drastically mellowed his personality, and he has quietly remained one of the best passers in the league.
He is often overlooked because he does not play on the East Coast, but Ribeiro is one of the best assist-men in hockey.
4. Joe Thornton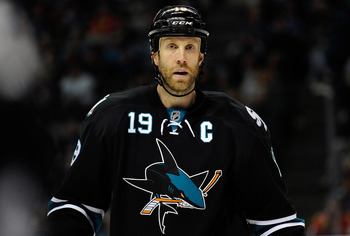 Thearon W. Henderson/Getty Images
Another oft-overlooked player is San Jose captain "Jumbo" Joe Thornton. Thornton is lethal in his office behind the net, and he is a big reason why the Sharks are poised for another Pacific Division championship.
3. Nicklas Backstrom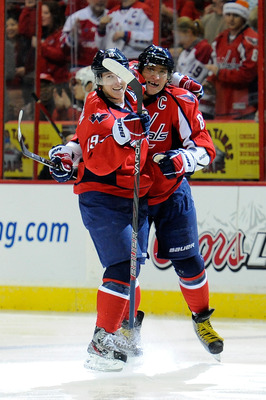 Patrick McDermott/Getty Images
Granted, he does have Alex Ovechkin to pass to, but one doesn't put up 100 points in a season simply relying on another player. Backstrom has the ability to dangle around defensemen and leave the perfect pass for a teammate to slam home a perfect feed.
Backstrom is definitely one of the league's best passers.
2. Henrik Sedin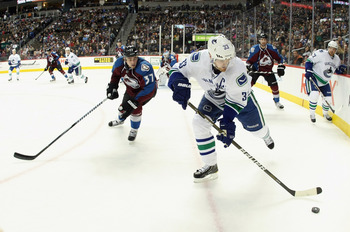 Doug Pensinger/Getty Images
Much like Backstrom, Henrik does have his brother, Daniel, to feed the puck to, but that doesn't change the fact that Henrik has put up monster point and assist totals since coming into the league.
Coupled with his brother's lethally accurate shot, the Sedins have a terrific duo going on in Vancouver, and Henrik's supreme passing skill is the catalyst of the success.
1. Pavel Datsyuk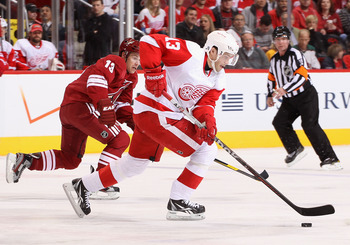 Christian Petersen/Getty Images
Would there be any doubt that Datsyuk would top this list?
Anytime a player can get a phrase coined after him, you know that they're a gifted player.
Datsyuk almost never loses the puck and can dish the perfect pass to his teammate regardless if it is backdoor or end-to-end. His supreme passing ability is a huge reason why he was selected first overall in the NHL All-Star draft and why the Red Wings just set the home games wining streak record.
Pavel is a once-in-a-generaton talent who is making every GM regret letting him slide so many rounds in the draft.
Keep Reading