The NHL's Most Brutal Home-Ice Advantages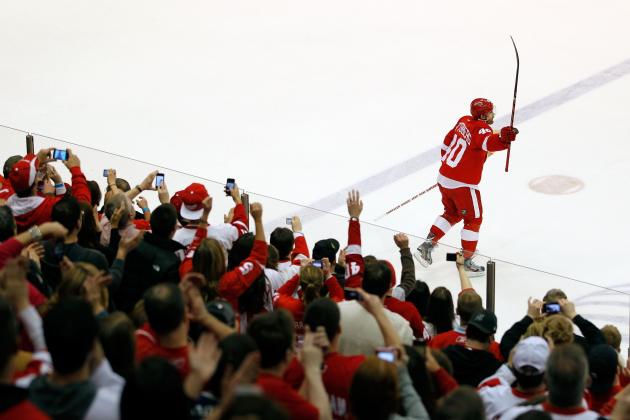 Gregory Shamus/Getty Images

In the wake of Detroit establishing a new record for consecutive home wins, it's a good time to look around the league and see which teams are benefiting most from being at home.
Some teams have been better than expected at home, and others have been surprisingly bad. Still others have been consistently bad at home and on the road.
What follows is the ranking of the home-ice advantages of all 30 teams. To establish the rankings, we looked at a number of factors: home record, attendance and the offensive and defensive performances at home were all considered.
Begin Slideshow

»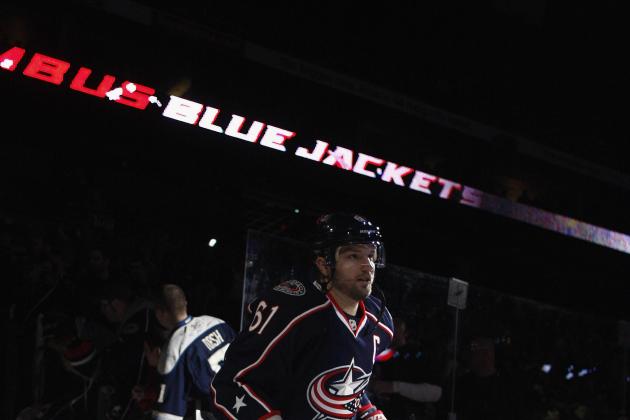 John Grieshop/Getty Images

The Blue Jackets aren't filling 80 percent of the seats at home, they have a pathetic 10-15-3 record in Columbus and are considering trading away the face of their franchise.
Yet they'll host the 2013 All-Star Game.
Christian Petersen/Getty Images

The Coyotes are actually pretty good at home this year, posting a 14-10-4 record for their home fans...if you want to continue calling Glendale "home." The NHL might want to keep a team in Arizona, but they can't even average 70 percent of capacity.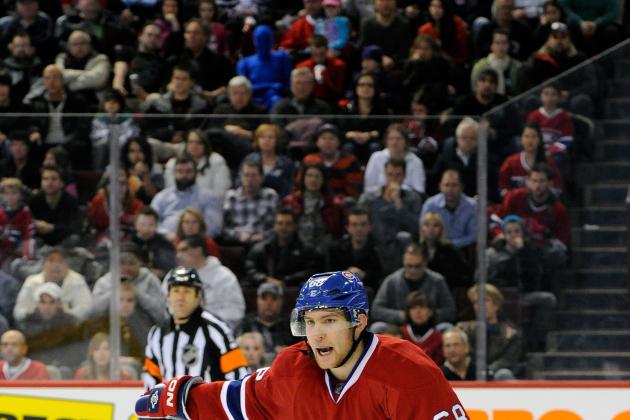 Richard Wolowicz/Getty Images

The Bell Centre is one of the most exciting places to watch a game, but we're talking about having an advantage at home. The Habs are selling out every game in spite of an 11-12-7 record in Montreal. That's not good no matter the language.
Bruce Bennett/Getty Images

For the Isles, a New York state of mind isn't a good place to be. They're only 12-13-5 at home, and they are seeing only 78.8 percent of their seats filled every night.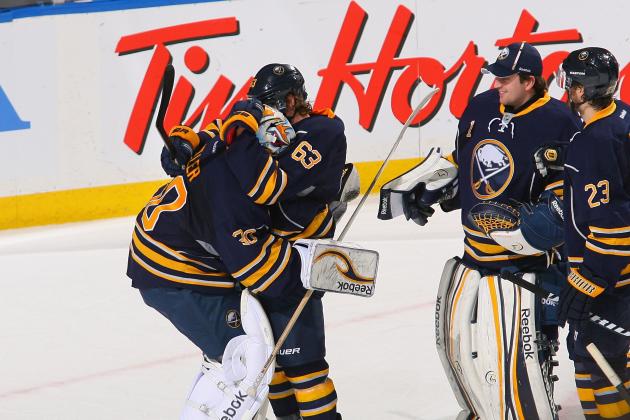 Rick Stewart/Getty Images

The Sabres have been bad all year, and their home numbers are no exception. Despite averaging 99.9 percent of their capacity every night, they've only posted a 13-11-6 record in Buffalo.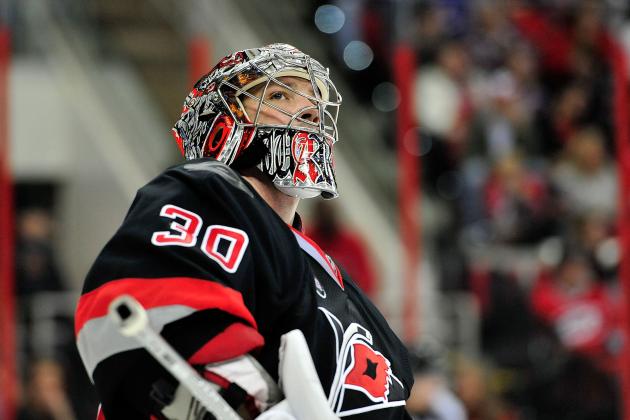 Grant Halverson/Getty Images

The 'Canes have had a less-than-stellar season, but their fans have been a credit to the franchise. At 14-12-3 at home, Carolina has been at least OK at home this year.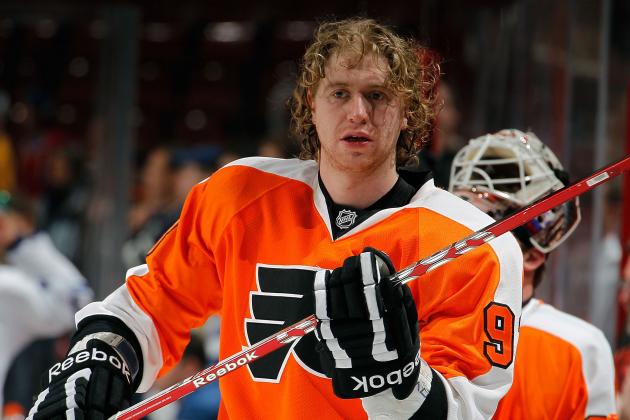 Paul Bereswill/Getty Images

The Flyers are third in the NHL in home scoring this year, but they rank 29th in goals against at home. The fans are showing up, but they aren't always leaving happy; the Flyers are 13-9-5 in Philadelphia this season.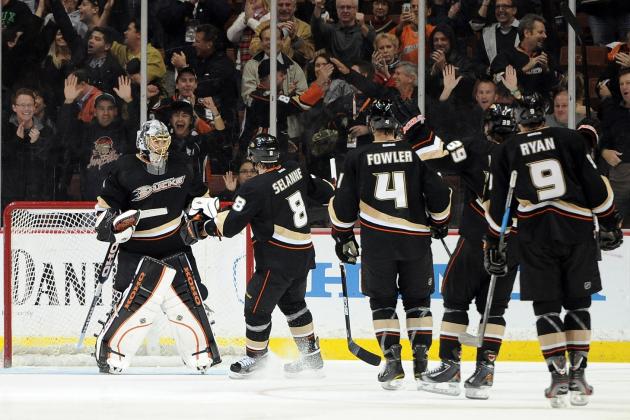 Harry How/Getty Images

The Ducks are 15-13-2 at home, but they are 25th in the league in attendance. They also rank 27th in the league in goals against at home. Like everything else this year, there isn't much special about the Ducks this year.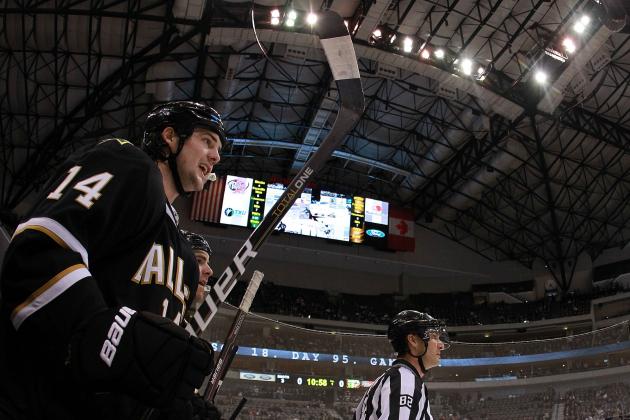 Ronald Martinez/Getty Images

The Stars have actually been pretty good at home, posting a 15-11-2 record. But they're playing in front of only 71.5 percent of the house capacity each night, the second-worst number in the NHL.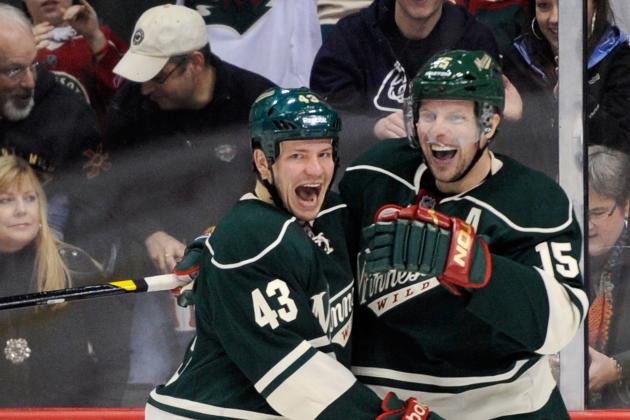 Hannah Foslien/Getty Images

The Wild are only 13-10-3 at home, which means they have plenty of opportunities coming up to make a dent in the Western Conference playoff race in front of a great home crowd.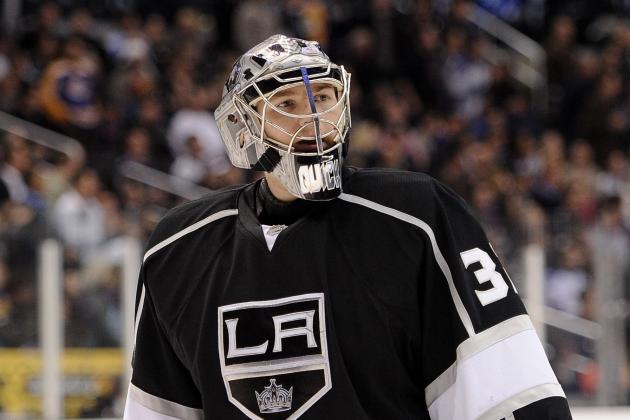 Harry How/Getty Images

L.A. is an interesting case because they're one of only four teams in the NHL to allow under two goals per game at home, but they're only scoring 2.17 at Staples Center.
With a 15-11-4 record, they'll need to pick up the scoring to make a dent in the postseason.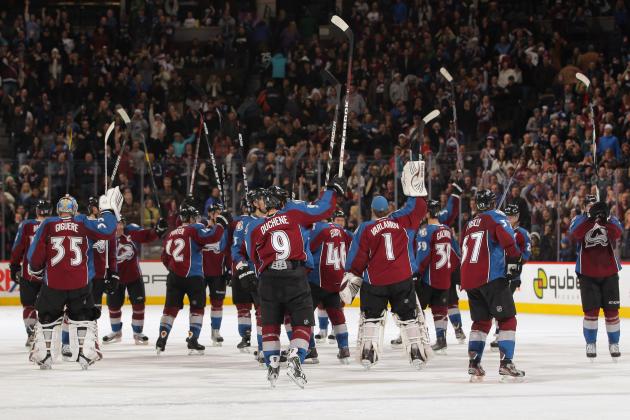 Doug Pensinger/Getty Images

Colorado is tied with New Jersey for 23rd in the league in average percent of capacity attendance at home games (85.7), but they have been pretty good for the fans that do actually show up. The Avs are 16-13-1 in Denver this season.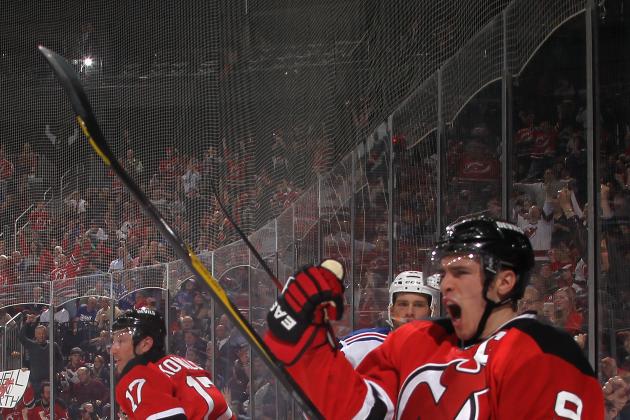 Bruce Bennett/Getty Images

New Jersey isn't filling the seats every night, but they are winning games. With a 15-10-3 record at home, they'll need to get even better as the postseason draws close.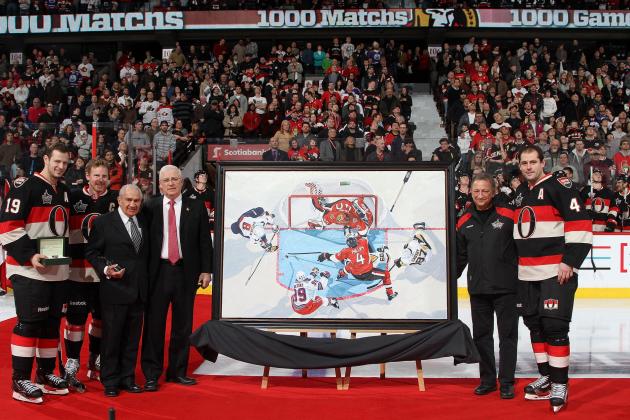 Jana Chytilova/Freestyle Photo/Getty Images

The Sens are really one of the most intriguing home stories this season in the NHL. Their fans represented the city so well during the All-Star weekend, and they average over 100 percent attendance per game. The Sens are also over .500 at home this year (15-11-3).
But the Sens have the worst home goals-against average in the NHL (3.28), and they're right in the middle of the pack in home scoring (2.83).
Joel Auerbach/Getty Images

Maybe the reality for the Panthers is that teams are at more of a disadvantage playing in Florida than the Panthers benefit from being at home?
Florida is over .500 at home (14-5-7) and is ninth in the NHL in goals per game against at home (2.31).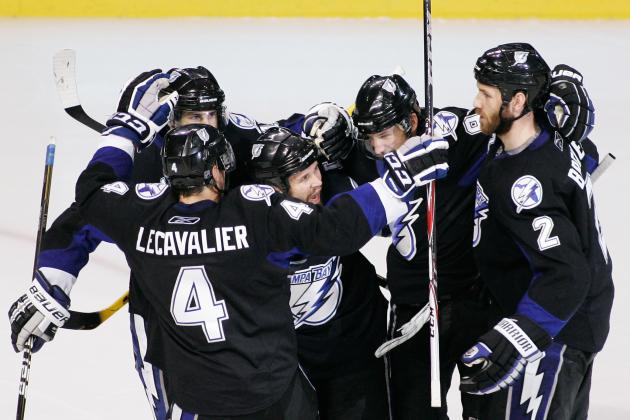 Justin K. Aller/Getty Images

Yes, a team in Florida qualifies for the upper-half of the league.
Tampa is averaging over 96 percent of their capacity at home, and they've been good in Tampa. With a 15-9-2 record at home, they're another team that needs to translate their good play on the road.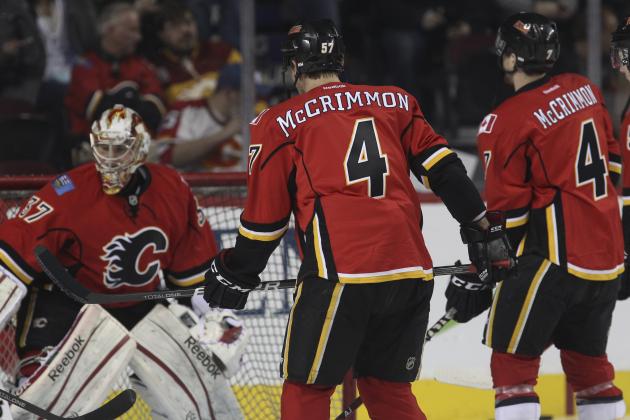 Mike Ridewood/Getty Images

Calgary is fighting for a playoff spot in the Western Conference, and they're getting it done in front of full home stands. The Flames have a 16-8-2 record at home this season.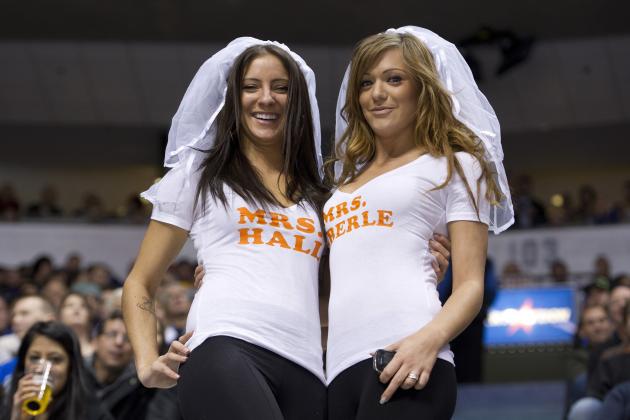 Rich Lam/Getty Images

Edmonton has an exciting young team, and they have treated regularly sold-out home stands to a 15-8-3 record this season. The future looks bright for the Oilers.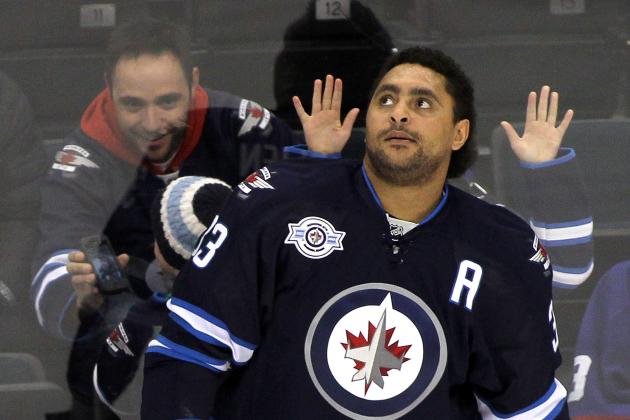 Marianne Helm/Getty Images

In their first season having an NHL team again, Winnipeg has represented well. The fans have sold out every game this year, and the Jets have a solid 16-9-2 record at home.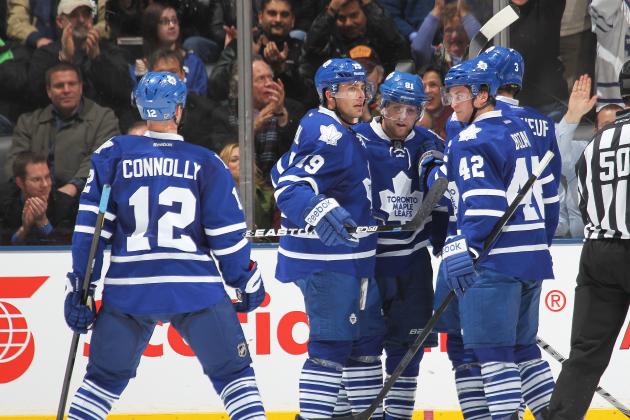 Claus Andersen/Getty Images

Toronto is one of the biggest and loudest barns in the league, and they've been pretty good in front of those fans this season.
At 16-9-4 at home, the Leafs have done well under some of the most intense pressure in the league.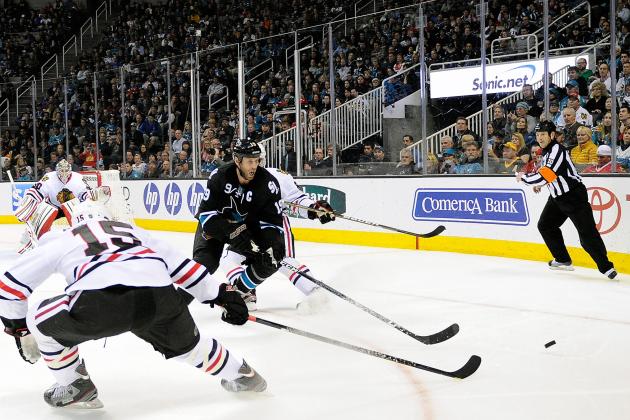 Thearon W. Henderson/Getty Images

The Sharks play in front of a sold-out building every night, and they've been excellent at home. Fans in San Jose have seen their team skate to a 18-9-2 record at home this season.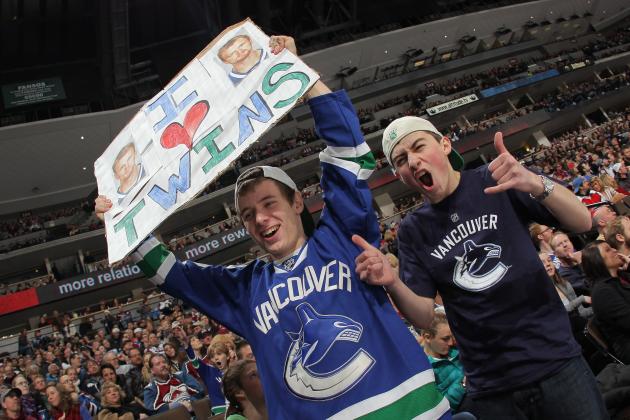 Doug Pensinger/Getty Images

The Canucks obviously have a fiery fanbase, and they have given those fans 16 wins in 26 games this season. Vancouver is always a tough place to play.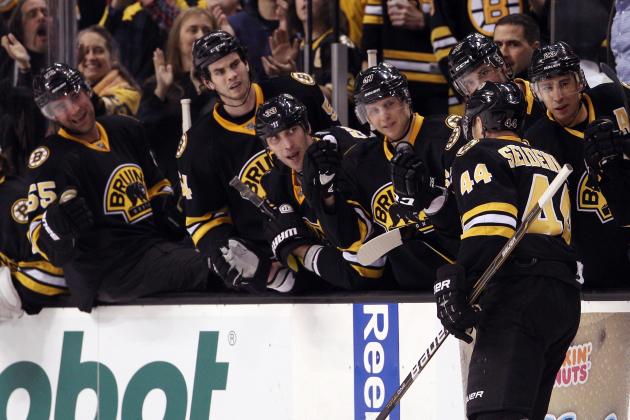 Elsa/Getty Images

In the Eastern Conference, only the New York Rangers are allowing fewer goals per game at home than the Bruins (2.13), who are 18-10-2 in Boston this season.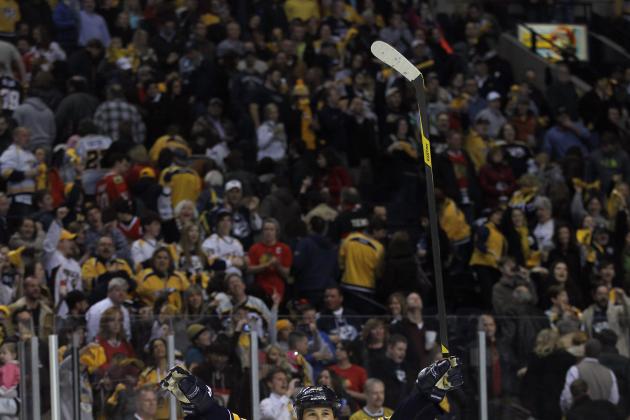 Bruce Bennett/Getty Images

Music City has been rocking lately, where the Preds have an 18-7-4 record this season. They get extra credit when Carrie Underwood is there to watch her husband work, too.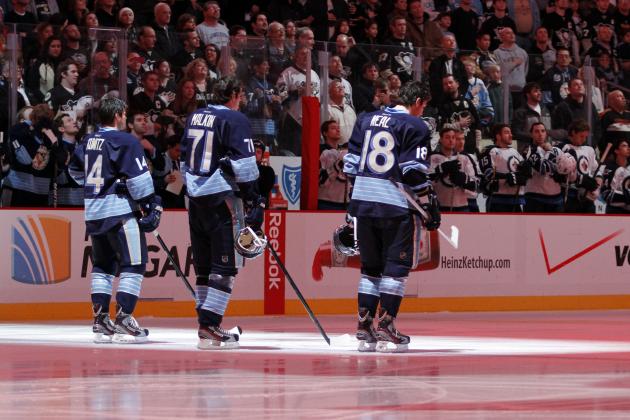 Justin K. Aller/Getty Images

Pittsburgh always has a great, full barn when the Pens take the ice, and the fans have been treated to a 17-7-2 record this season. Imagine how much more noise there would be if Crosby was healthy!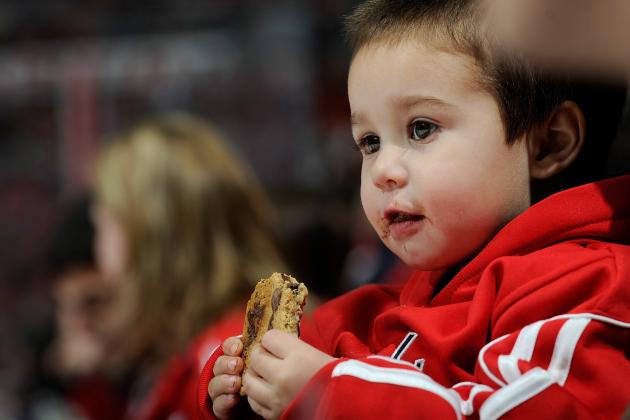 Greg Fiume/Getty Images

The Caps have a strong 19-8-2 record at home and play in front of a packed house every night. Now if they could just win a game on the road...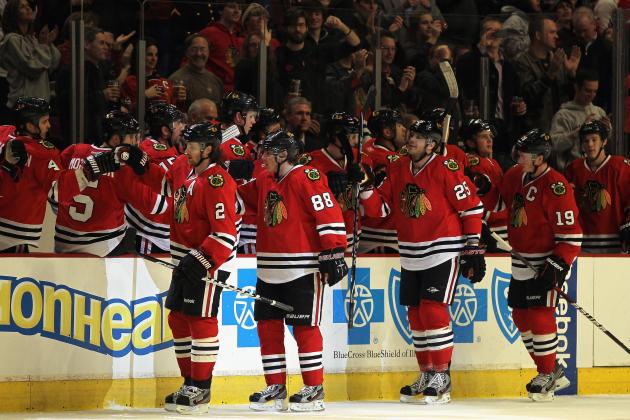 Jonathan Daniel/Getty Images

While they've been awful lately, all of their now nine straight losses have been on the road. When in Chicago, the Hawks have been good this year; maybe that's what's wrong with them right now?
At the United Center, where they have the second-highest percentage of capacity average in the league this year (104.8 percent), the Hawks are 19-6-4 this season.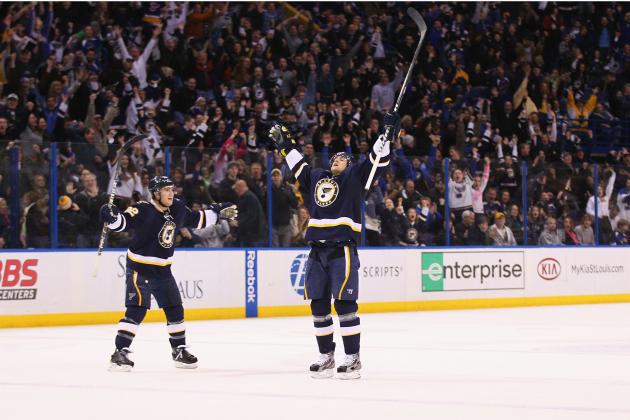 Dilip Vishwanat/Getty Images

The Blues are tied with the Red Wings for the NHL lead with 24 home victories to date, and they've been dominant under the guidance of Ken Hitchcock. They're fighting for home ice in the postseason, and they will be a tough out if they can play more games at home.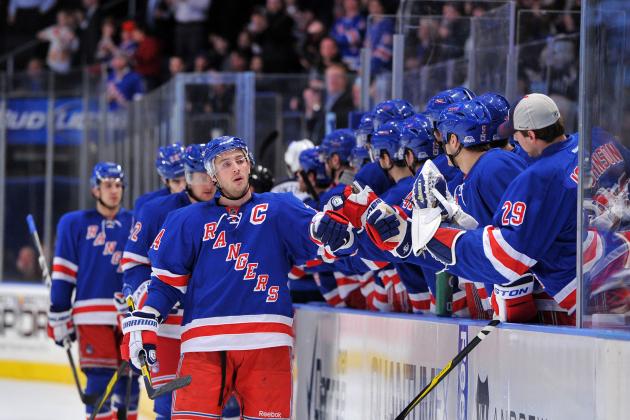 Christopher Pasatieri/Getty Images

They're averaging 99.9 percent of capacity at MSG and have an 18-6-2 record while wearing their blue sweaters. They've been just as good away from home, which is why they're battling for the top spot in the Eastern Conference.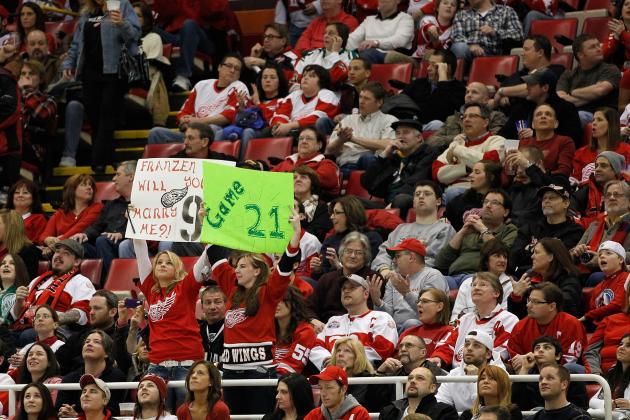 Gregory Shamus/Getty Images

In case you hadn't heard, they won an NHL-record 21st straight home game on Tuesday night. They might have the greatest home-ice advantage since Super Mario's Penguins of the early '90s right now.