MLB Free Agency: 5 Teams That Will Fight over Josh Hamilton Next Year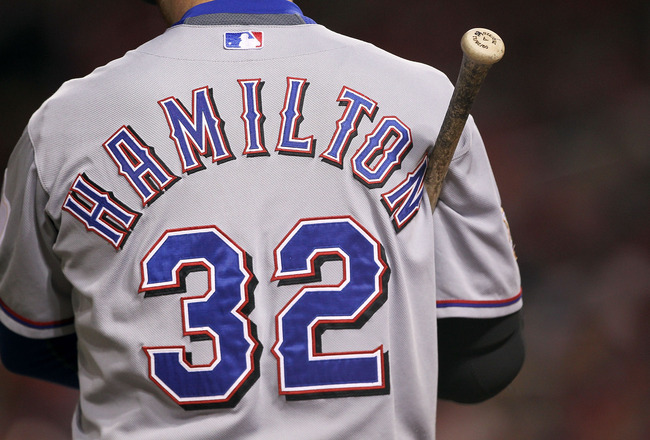 Ezra Shaw/Getty Images
Josh Hamilton is an amazing talent.
His comeback story couldn't be thought up even in Hollywood.
However, his recent relapse with alcohol has made the Texas Rangers put aside contract talks heading into Spring Training.
Hamilton is a free agent after the 2012 season and will be a hot commodity on the open market.
Although there are question marks after his recent relapse, teams will be lining up for Hamilton's services next offseason.
Here are some teams who will certainly vie for his talents.
New York Yankees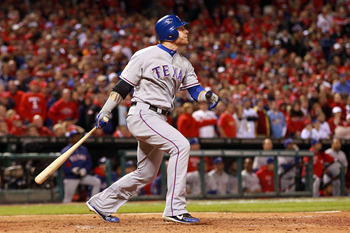 Jamie Squire/Getty Images
The New York Yankees aren't afraid to spend money. That much is clear.
With Hamilton being one of the biggest names on the open market next winter, the Yankees will certainly be in on the bidding.
Hamilton would be a big upgrade over Nick Swisher in right field and would put up monster numbers in Yankee Stadium with the short porch in right.
The Yankees have proven they are willing to give max years, as well as dollars, to superstar players.
Just look at the contracts they gave to Alex Rodriguez and CC Sabathia.
Hamilton would be a force in the middle of the Yankee lineup where he would be protected by the likes of A-Rod, Mark Teixeira and Robinson Cano.
Boston Red Sox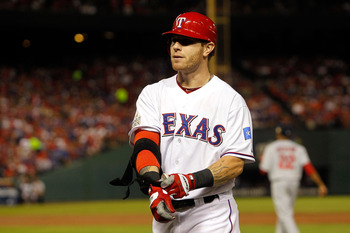 Tom Pennington/Getty Images
If the Yankees are in on Hamilton, you can be assured that the Red Sox will also be in on him.
However, the Red Sox have shown an unwillingness to shell out the kind of money that they did two offseasons ago when they got top talents Adrian Gonzalez and Carl Crawford.
But after Crawford and other big contract player, John Lackey, underperformed considerably in 2011, the Red Sox will almost certainly be hesitant to give top money to any player in upcoming offseasons.
Especially one with a troubled past and proneness to injury, as is the case with Hamilton.
That being said, the Red Sox will have a need in right field, as they prepare to go with a platoon of Ryan Sweeney and Cody Ross in right in the upcoming season.
Not very sexy for Red Sox fans.
Hamilton would be a monster in Fenway and would take advantage of the Green Monster, as well as the short fence down the right field line.
Washington Nationals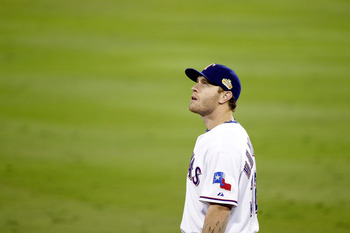 Rob Carr/Getty Images
There is no question that the Washington Nationals will be much improved in 2012.
With top pitching talents in Stephen Strasburg and Gio Gonzalez, coupled with the hitting ability of Ryan Zimmerman and Jayson Werth, the Nationals are on their way to competing the NL East.
Not to mention top talent Bryce Harper is ready to break into the big leagues as early as this season.
However, the Nationals are still searching for a talented center fielder who can both defend and be a vital cog in the middle of their lineup.
Enter Hamilton.
Hamilton would make the Nationals instant National League contenders as they would have a great mix of pitching and hitting.
He would solve their deficiencies in center field or right field if they decide to move Harper to center.
They already made a play for slugger Prince Fielder this offseason, which may be a sign that they are willing to shell out top money for Hamilton next winter.
Chicago Cubs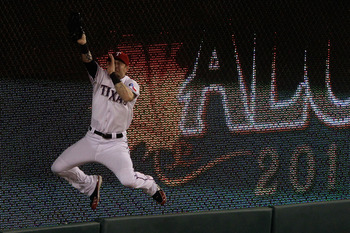 Bob Levey/Getty Images
With new GM Theo Epstein at the helm, the Chicago Cubs are looking to rebuild and assemble a championship-contending team.
That could start with Josh Hamilton.
The Cubs were rather quiet this offseason, taking a look at Albert Pujols and Prince Fielder but not making aggressive pushes.
After a year under his belt, Epstein may have the resources to shape the team into a contender again, and Josh Hamilton could prove to be his first big signing.
Epstein wasn't afraid to ink big-name players in Boston as he brought in Carl Crawford and landed Adrian Gonzalez just a year ago.
Hamilton could be the difference in the NL Central, which seems to not have a prohibitive favorite this season and may look the same next season.
Texas Rangers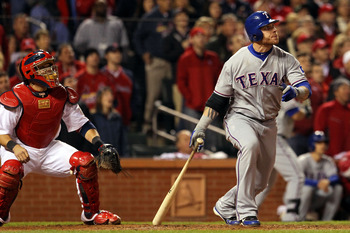 Jamie Squire/Getty Images
The Texas Rangers and Josh Hamilton have been a perfect marriage.
The Rangers helped resurrect Hamilton's career and helped earn MVP honors just two seasons ago.
Although they have tabled contract negotiations for now, they are assuredly going to do everything in their power to keep Hamilton a Ranger.
Hamilton has helped the Rangers win two AL Pennants in a row and is a huge part of their high-powered offense.
Hamilton is a fan favorite in Arlington, and it would behoove team President Nolan Ryan to keep Hamilton a Ranger for years to come.
Keep Reading