Sports Illustrated Swimsuit Issue 2012: Athletes That Make Magazine a Must-Own
February 14, 2012

Harry How/Getty Images
With the Sports Illustrated Swimsuit Issue hitting stands today, fans are excited to see what athletes will be featured.
Every year, the best athletes in the world are asked to show a side of themselves that we don't normally get to see, and this issue will be no exception.
It has become a tradition to see what the artists and photographers can do with athletes, swimsuits and body paint. Some of them work quite well, others don't have the "WOW" factor that was intended.
But they are all compelling in one way or another. 
Here are the athletes we are most excited about appearing in this year's issue.
Alex Morgan, U.S. Women's Soccer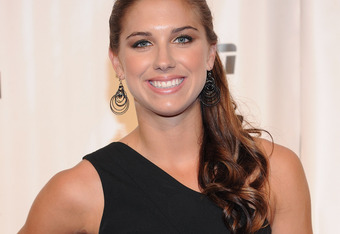 Jason Kempin/Getty Images
Morgan exploded onto the national radar in last summer's World Cup. She is one of the youngest stars on the team but has the game to become one of the best in the history of U.S. Women's soccer. 
It was no surprise to hear that she would be appearing in the issue. She has a great look, wonderful personality in interviews and is comfortable with who she is. 
While 2011 was the year she came to national prominence, this will be the year she becomes a superstar in the soccer world. 
Natalie Gulbis, Golfer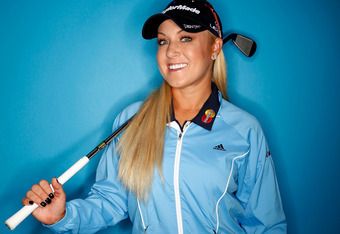 Jonathan Ferrey/Getty Images
While Gulbis has been posing in bikinis for years, this is the first time she has been a featured athlete in the Sports Illustrated Swimsuit Issue. The blonde bombshell was a natural choice for the magazine, though the fact it took so long is a surprise. 
Her presence on the LPGA Tour has brought a lot of mainstream attention that had been missing from the sport. Granted, it was more for her looks at first, but she has proven to be more than just a pretty face. 
She has won a tournament and finished in the top 5 of three Major events. She is going to do big things in 2012. 
Natalie Coughlin, Olympic Swimmer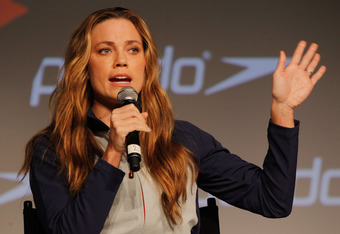 Mike Stobe/Getty Images
Even though Coughlin doesn't have the name cache that Morgan and Gulbis do, she is more than deserving of her spot in this year's issue. The timing is perfect, since she is preparing to defend her gold medal in 100-meter backstroke at the London Olympics this summer. 
The 11-time medalist has been doing a lot of extracurricular events in the last three years. She also appeared on Dancing with the Stars in 2009, finishing in 10th place. 
Not only will her appearance in the magazine increase her exposure to casual audiences, but it will help us get ready for the Olympics in six months.