8 Most Freakishly Strong and Athletic NFL Left Tackles Ever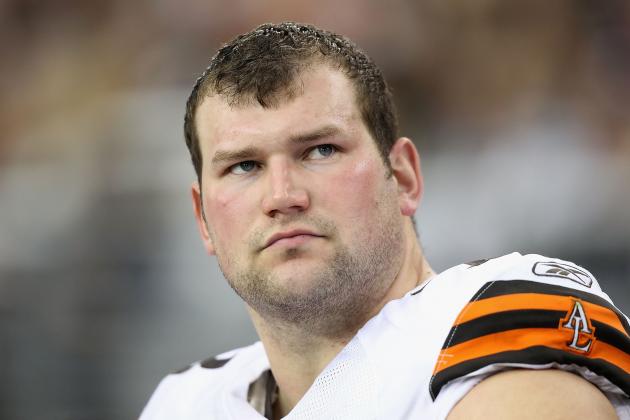 Christian Petersen/Getty Images

The position of left tackle has become one of the most important positions in the NFL. Heck, some would even argue that it is the single most important position, even more important the quarterback.
The man to thank for all of this is none other than the original LT himself, Lawrence Taylor. His brutal hit on Joe Theismann was the catalyst that forced teams to put great stock into left tackles.
Since that play, and even before then, we have seen or heard about left tackles who were more than just big bodies that took up space. Here are the eight most freakishly strong and athletic NFL LTs ever.
Begin Slideshow

»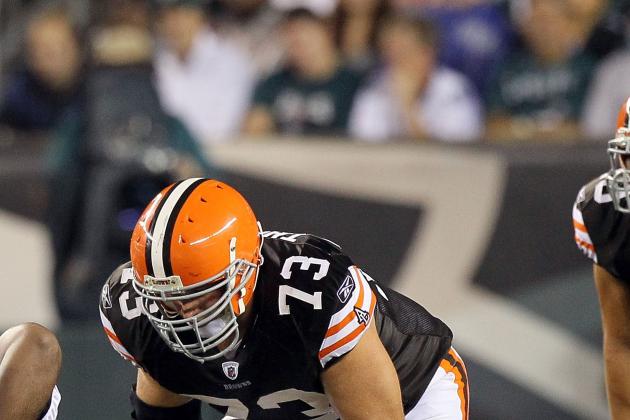 Jim McIsaac/Getty Images

We'll start with the most recent player on this list who also happens to be the best left tackle in the NFL right now. Joe Thomas has been voted to the Pro Bowl in each of his five seasons and that trend doesn't seem to be stopping anytime soon.
With NFL defensive linemen becoming more athletic, quick and strong, it takes an awfully strong and athletic player to stop them from making any type of impact. Thomas is that player and his 6'7" and 310 frame is a testament to that.
It will be a long time before we see another Joe Thomas enter the NFL, as he is literally a once-in-a-generation type player.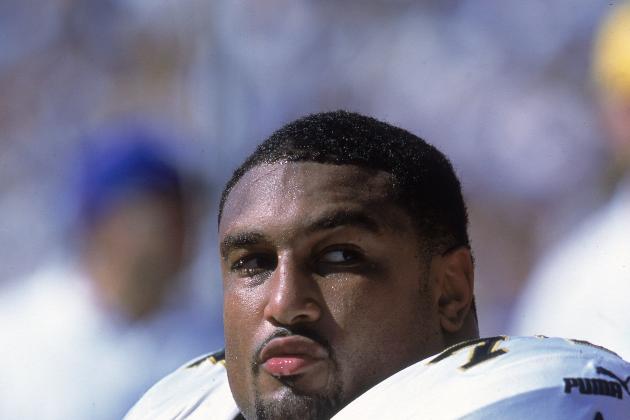 Otto Greule Jr/Getty Images

Willie Roaf wasn't the biggest offensive lineman during his time, but he was absolutely one of the strongest and most athletic.
He ran the 40-yard dash in under five seconds. If that isn't impressive for a 320-pound man, I don't know what is.
Roaf would simply manhandle defenders, but he was also quick enough and athletic enough not to get beaten by quicker defenders.
He was voted to the Hall of Fame this year.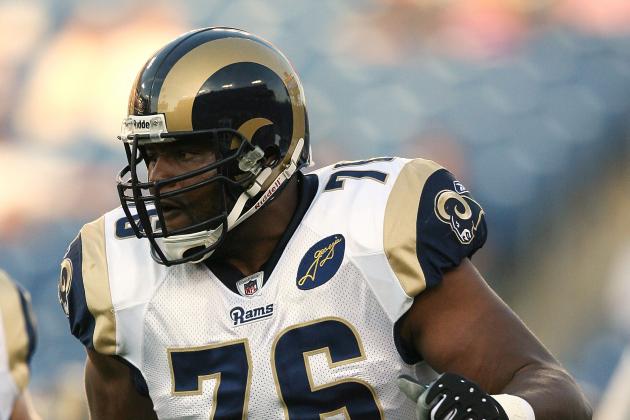 Doug Benc/Getty Images

Coming out of Ohio State University, Orlando Pace was one of the most sought-after prospects in NFL draft history.
It could have been because of his ridiculous combination of size and pure strength. His elite athleticism also helped quite a bit.
During his career for the St. Louis Rams and Chicago Bears, Pace made a living as the top left tackle in the league. He dominated defenders on his way to seven Pro Bowls and five All-Pro Teams.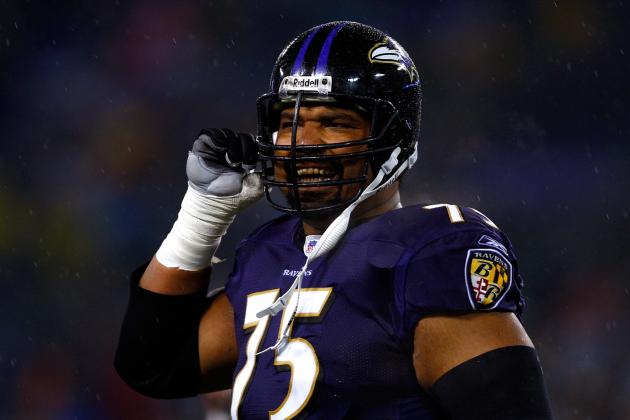 Jamie Squire/Getty Images

The only words to really describe Jonathan Ogden are freak of nature. That is how crazy he was as an offensive tackle.
Standing at 6'9" and nearly 350 pounds, it was almost funny to watch defensive linemen try to get past Ogden. While he looked like a gentle giant on the football field, Ogden was as brutally strong and athletic as they come.
Over the course of his career, Ogden made 11 Pro Bowls and was voted to nine All-Pro Teams.
Otto Greule Jr/Getty Images

When you look at Walter Jones, you wouldn't think that freakishly athletic would be the right way to describe him.
However, Jones was at his best when he could get out into space and use his athleticism to find a defender and pummel him to the ground. He paved the way for Shaun Alexander to put up MVP-like numbers.
Jones was once called the best offensive lineman in the game by John Madden, and when playing with guys like Orlando Pace and Jonathan Ogden, that is quite the honor.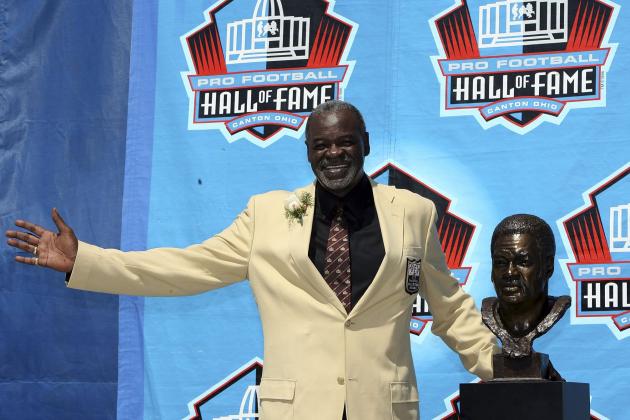 Doug Benc/Getty Images

Rayfield Wright was technically a right tackle, but let's remember the times that Wright played in before we go crazy.
Back in the 60s and 70s, the right tackle was the left tackle of today's game. The most dominant pass rusher would often line up on the right side of the line, which is why teams put players like Wright in at right tackle.
Wright was such a freak athletically that he was able to play tight end and defensive line along with offensive tackle. He was the dominating force behind the Dallas Cowboys' teams that made five Super Bowls.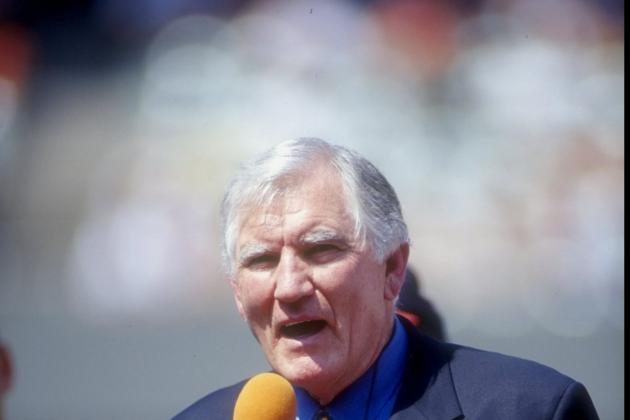 Mark Lyons/Getty Images

Once again, we need to remember what era Forrest Gregg played in. While his 250-pound frame would seem fragile in today's game, at the time, Gregg was an absolute freak.
He was stronger and more athletic than any player on the defense, and he was the driving force behind the Green Bay Packers' early dominance with Vince Lombardi.
He played in 188 straight games, was voted to nine Pro Bowls and eight All-Pro Teams. Many consider Gregg to be the second greatest offensive tackle ever to play the game.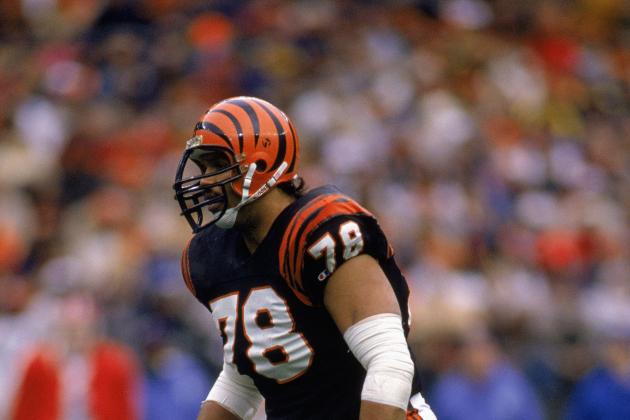 Rick Stewart/Getty Images

When talking about left tackles who were freakishly strong and athletic, the standard to live up to is Anthony Munoz.
There wasn't a player who worked as hard as Munoz, and it definitely paid off as he seemed to grow stronger and more athletic with each season that passed.
Munoz made 11 straight Pro Bowls and All-Pro Teams before retiring in 1993. He's regarded as one of the greatest football players ever to play the game, regardless of position.