2012 NFL Draft Projections: 5 General Managers That Will Commit Huge Blunders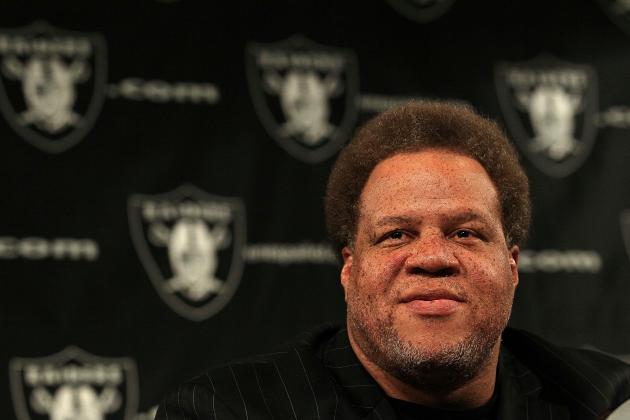 Justin Sullivan/Getty Images

As the NFL draft approaches and the "experts" put together their mock drafts, 32 NFL teams will be preparing for the real thing.
While there is a bit of luck involved in drafting unproven talent, it's also not a coincidence why a handful of teams continue to succeed in the NFL. Those teams have general managers and personnel directors that get it right more often than not when it comes to the draft.
Conversely, there are other teams that have general managers that can't seem to get out of their own way during the draft. They continue to make head-scratching moves that cause the entire NFL world to say, "Huh?"
So, the question is—which general managers will put on the official Matt Millen "thinking cap" this year and blunder their way through the draft?
Begin Slideshow

»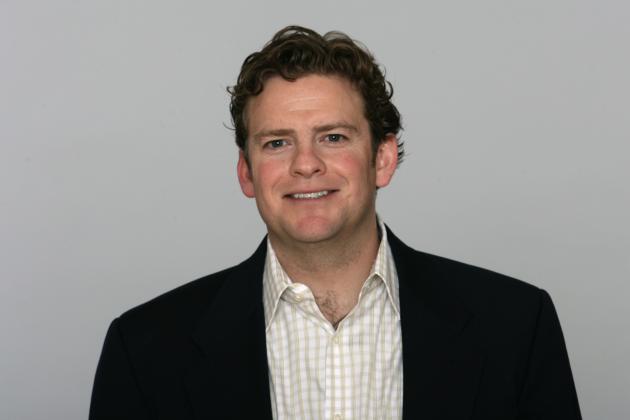 Handout/Getty Images

John Schneider says that the Seattle Seahawks have a plan. So did the French before the second World War.
Perhaps Schneider and head coach Pete Carroll aren't aware of this, but the NFL is a quarterback-driven league and the Seahawks don't have a quarterback. Sorry, Tarvaris Jackson is not the answer.
Last year, they decided to pass on Andy Dalton and instead went with offensive linemen James Carpenter and John Moffitt with with their first two picks. There's nothing wrong with upgrading your offensive line, but the idea is to have a quarterback to throw behind it.
Sure, Dalton may turn out to be a one-year wonder, but he may not. Maybe the Seahawks are hoping to land Matt Flynn. They better be ready to get in line and pay for him.
All of this means that, unless the Seahawks land Flynn, they may make a desperate move for a quarterback that falls flat.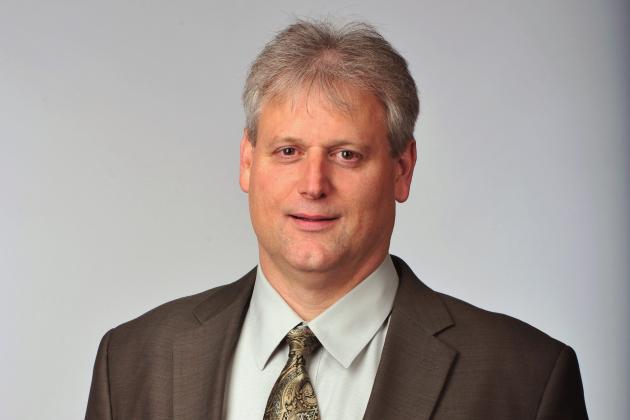 Handout/Getty Images

The Jacksonville Jaguars' drafts under Gene Smith haven't been all that spectacular. Plus, the Jags have been short on picks that last two years.
Now, they have a new head coach in Mike Mularkey whose head coaching resume isn't all that impressive, either.
In 2011, Smith took Blaine Gabbert with his first pick. Gabbert started as a rookie and led the Jags to one of the worst offenses in the NFL. Other than that, Smith didn't really do much else to improve the team, especially its anemic pass rush.
Granted, Gabbert may turn out to be a good NFL quarterback, but that will only slightly improve Smith's resume.
Look for Smith to slop his way through another draft this year.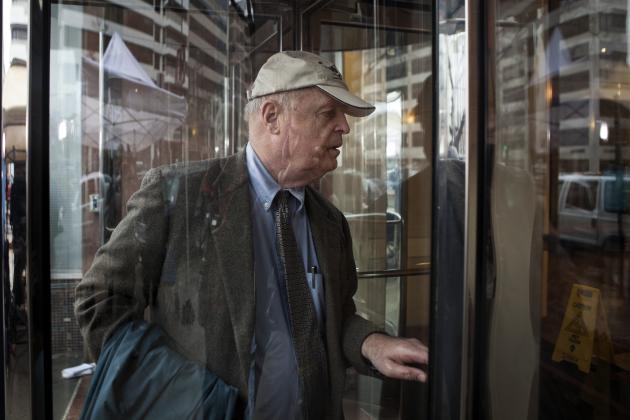 Brendan Smialowski/Getty Images

There is a reason why the Cincinnati Bengals have had only three winning seasons since Mike Brown took over ownership from his father in 1991.
He has been the general manager, scouting department, ticket agent and hot dog vendor for the team during that time. He may also be the director of choreography for the cheerleaders, but that couldn't be confirmed.
Okay, maybe I'm exaggerating, but only slightly. Brown's unwillingness to cede any control to a general manager has proven to be his and the teams' undoing. His past drafts have included David Klingler, Ki-Jana Carter and Akili Smith.
Granted, his first two picks last year, A.J. Green and Andy Dalton, turned out to be Pro Bowlers. But as the saying goes, even a broken clock tells the correct time twice a day. And the jury is still out with the rest of that draft.
Watch for Brown to go back to form this year.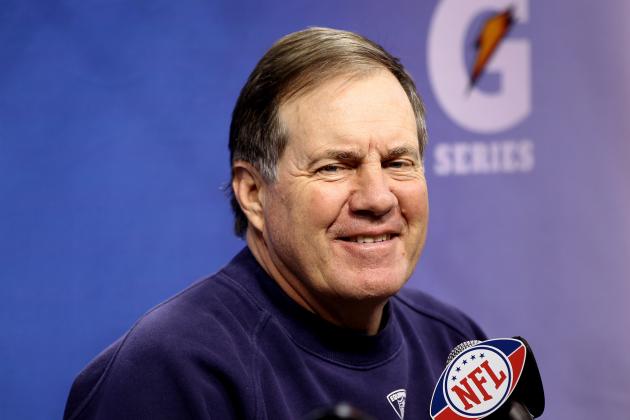 Michael Heiman/Getty Images

Yes, Bill Belichick. And don't give me the line that Nick Caserio is the director of player personnel for the New England Patriots. Belichick makes the decisions.
Why is Belichick on this list? Because every year he has 1,500 draft picks and every year he can't pick a decent wide receiver.
Taylor Price. Brandon Tate. Matt Slater. Chad Jackson. The list is long and undistinguished.
It doesn't make any sense. The guy just can't figure out that whole wide receiver thing. Maybe he can find another tight end and the Pats can revolutionize the NFL by starting three tight ends.
The Pats are desperate for a deep threat. Look for Belichick to flop with another wide receiver in this year's draft.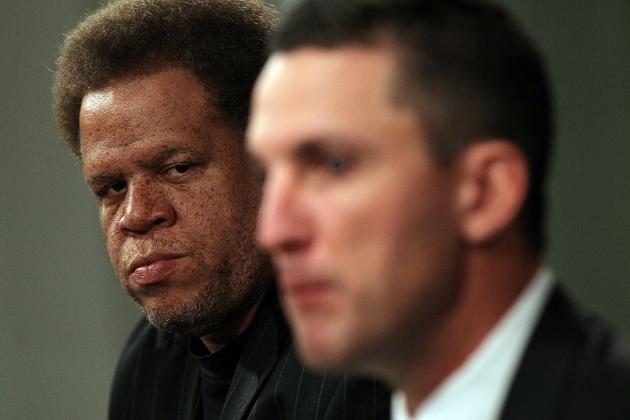 Justin Sullivan/Getty Images

In many ways, it's unfair to put Reggie McKenzie on this list. As the director of football operations for the Green Bay Packers, he was part of a group that put together a team that won the Super Bowl in 2010 and finished this year 15-1.
That being said, he is now with the Oakland Raiders. Once a person becomes part of the Raiders organization, he loses all ability to think rationally.
With the shroud of darkness covering his senses, McKenzie will no doubt make a pick that will leave the entire league in disbelief.
Perhaps he'll trade the team's first-round picks in perpetuity for Peyton Manning. Or maybe he will take a long snapper from East Sheboygan State Culinary Institute with one of the Raiders' two picks they have this year (although they should get some compensatory picks).
At any rate, it should be interesting to see what McKenzie and the Raiders do this year.