2012 NFL Draft: 10 Prospects Denver Broncos Should Target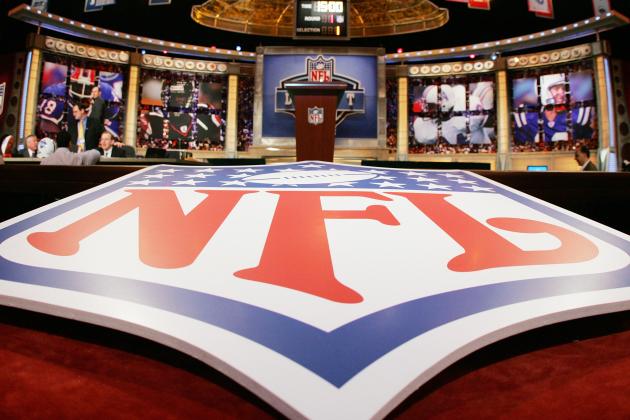 Chris Trotman/Getty Images

The Broncos showed glimpses of greatness in the tumultuous 2011-2012 season. There are still gaping holes and areas that need to be addressed this offseason through both the draft and free agency.
With the media frenzy that is Tim Tebow, the Broncos' draft will be highly scrutinized. People want to know what direction John Elway and the staff are going to take this team.
Denver has seven picks in the 2011 draft. Here is a look at ten guys that will work well in the system and make an immediate impact on the success of the team.
Begin Slideshow

»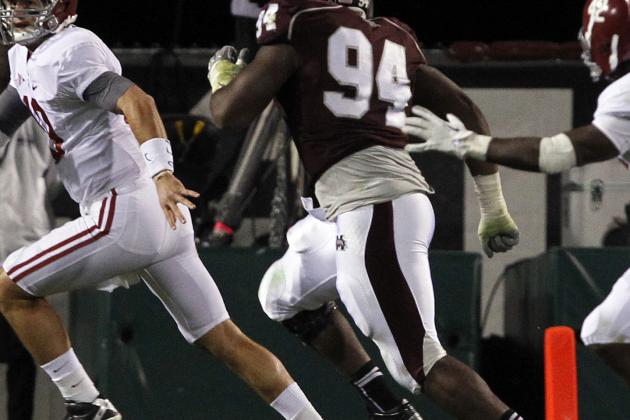 Butch Dill/Getty Images

The Broncos defensive line certainly improved with last year's first-round gem, Von Miller. Between Miller and Dumervil the corners are impressive, however, Denver's interior strength is lacking.
Fletcher Cox would be a valuable addition to the line. He is a junior who appears to have barely scratched the surface of his potential. Last year at Mississippi State he had 56 tackles, 14.5 for loss of yards and five sacks.
Fletcher is naturally strong with valuable upper-body strength. He attacks blockers with an explosiveness that allows him to disengage quickly.
The addition of Fletcher Cox to the Broncos' defensive line will potentially strike fear into the hearts and minds of many quarterbacks in the AFC West, as well as the rest of the NFL.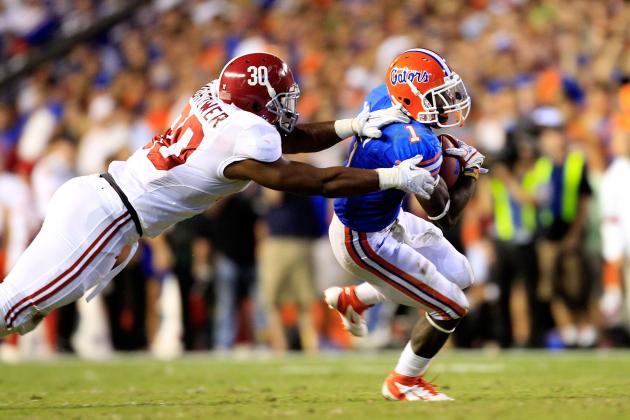 Sam Greenwood/Getty Images

The addition of Dont'a Hightower to a new Jack Del Rio-led defense makes sense. At 6'4", 260lbs, Hightower is the type of big, strong physical ILB that the Broncos are lacking.
His intellect and gut instincts could make an immediate impact on the Broncos' run defense. Hightower's SEC experience bodes well for a smooth transition to the hard-hitting NFL.
In a National Championship season for the Crimson Tide, he accumulated 81 tackles and three sacks. The Broncos' defense could certainly benefit from a player of his magnitude.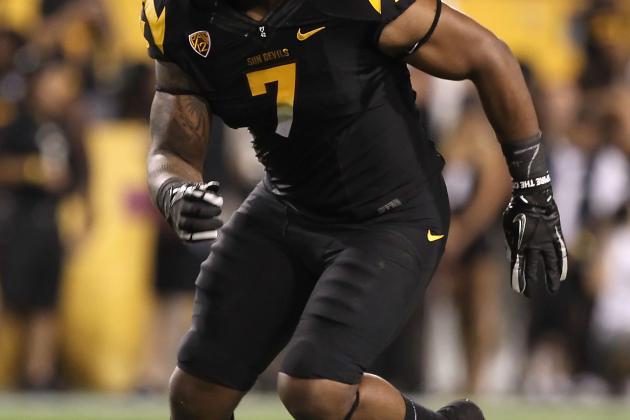 Christian Petersen/Getty Images

Vontaze Burfict is another fantastic choice for ILB help if Hightower is off the board when the Broncos decide to draft that position.
He is an aggressive middle linebacker with great size and natural athleticism. He is super fast and can get from sideline to sideline in an instant.
Often referred to as a young Ray Lewis, Burfict could make an immediate impact at linebacker for the Denver Broncos.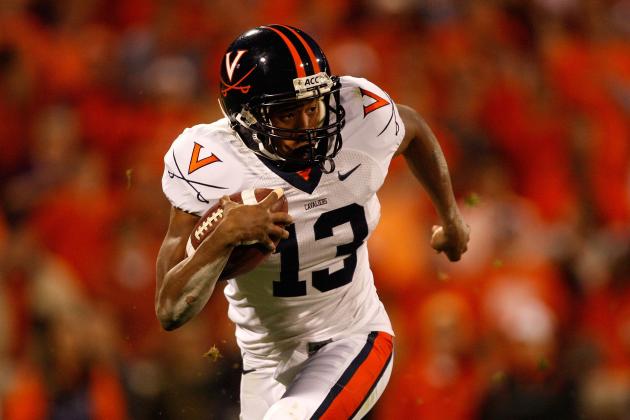 Streeter Lecka/Getty Images

As much as we all love Champ Bailey and Andre Goodman, they are aging and the Broncos need a young talented corner.
Chase Minnifield is a great second round option for the Broncos. His quickness and body control allow him to make plays on the ball in zone coverage. For being listed at only 185lbs, he plays with great power and tenacity.
Chase is a solid defender and could certainly learn from and compliment Bailey and Goodman at the corner position.
Considering the Broncos finished 18th in the league in pass defense, the coaching staff should be thinking about another CB and Minnifield would fill that spot nicely.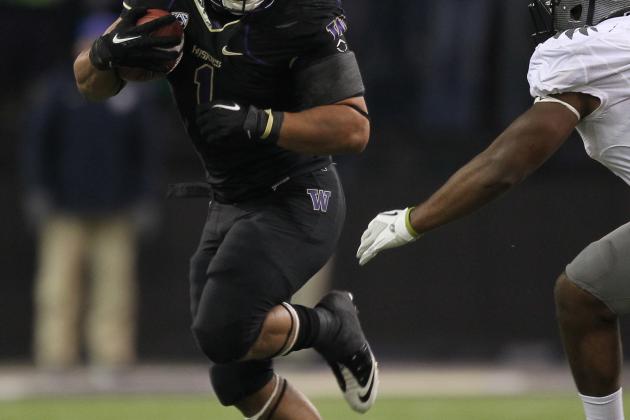 Otto Greule Jr/Getty Images

It's no secret that John Fox likes to run the ball. With Willis McGahee getting older and Knowshon Moreno basically ineffective thus far, it would make sense to draft a running back in 2012.
Chris Polk is a workhorse of a running back, gaining over 4,000 yards in three years at Washington. He is a strong, solid, hard-hitting back who rarely gets taken down on first contact.
He would be a nice compliment to a Tebow-style offense with his pass blocking ability and great hands out of the backfield. If he can stay healthy, Chris Polk makes a great second round pickup for the Broncos.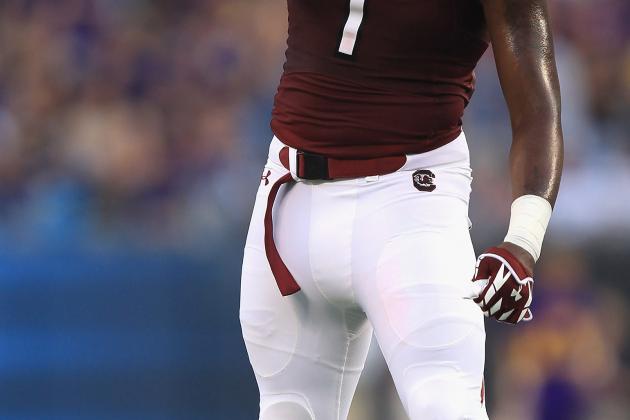 Streeter Lecka/Getty Images

Alshon Jeffery is a monster receiver at 6'4", 229lbs. He averaged 15.6 yards a catch last year and scored eight touchdowns, all with a mediocre carousel of quarterbacks at South Carolina.
He is a vertical threat with great blocking ability and would fit well with the Broncos offense. Tebow needs more play makers for short and mid-range routes, and Jeffery could be that guy.
His size and lack of explosive speed have been a concern; however his performance and weight at the Combine should answer some of those questions.
If all checks out, look for the Broncos to take Alshon Jeffery into serious consideration when drafting a receiver.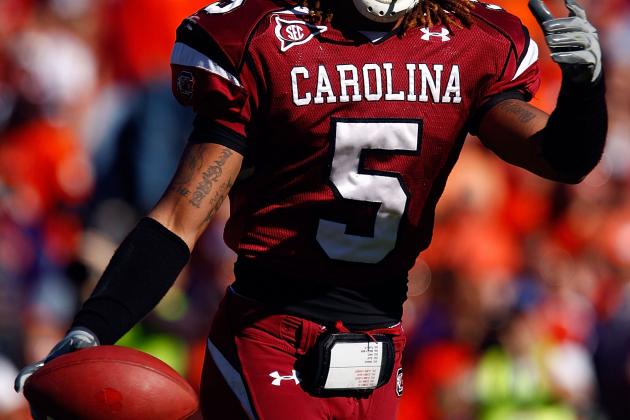 Scott Halleran/Getty Images

Both Chase Minnifield and Stephon Gillmore are plausible options to improve the future of the Broncos corner position. It just depends on who is available when Denver decides to draft one.
At 6'1", 193lbs, Gillmore has the size to match up with larger receivers in the NFL and make big plays. He doesn't have the fastest 40-yard dash times; however he makes up for it in ball skills and aggressive coverage.
His character is also a good fit for the Broncos. Stephon is hard-working, has a great attitude and puts his share of time in the film room.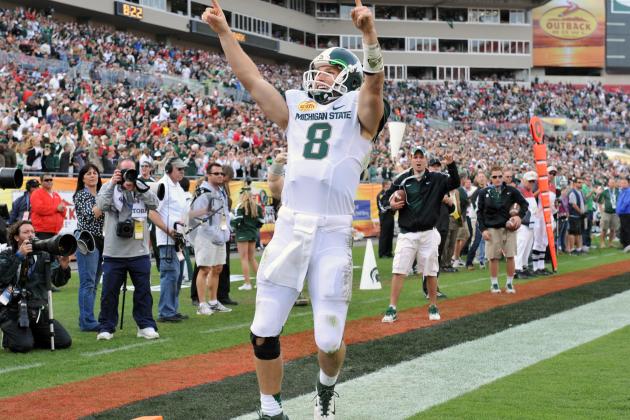 Al Messerschmidt/Getty Images

I do not think the Broncos will draft a quarterback with their first few picks. Kirk Cousins is a solid choice and will probably still be on the board in the third or even fourth round.
He had a strong outing at the Senior Bowl, making quick decisions and showing accuracy in short, middle and deep passing routes.
Cousins has a strong arm and a great release from the pocket—two things that John Elway is a fan of.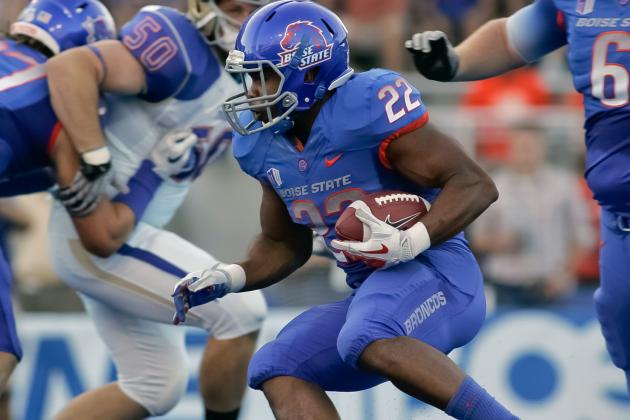 Otto Kitsinger III/Getty Images

Doug Martin is another running back that has great potential in a John Fox offensive scheme.
At Boise State he was a solid team player with great leadership and an excellent weight room work ethic. He has a low center of gravity, runs hard and is surprisingly agile.
Martin has the ability to catch balls in the flat and is pliable enough to snag balls thrown behind him; an advantage when your quarterback isn't the most accurate.
It doesn't hurt that he is used to wearing both orange and blue and having the Broncos as a mascot. Sounds like a perfect match.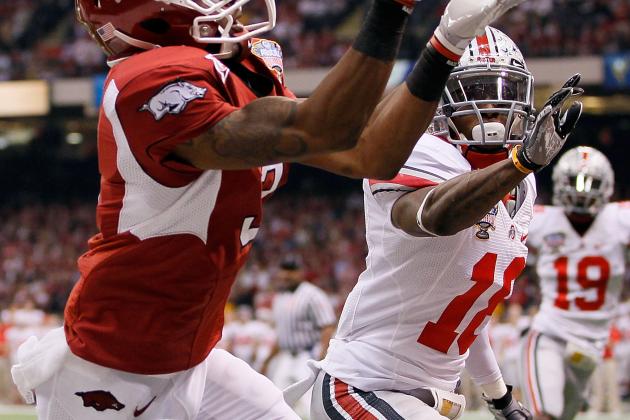 Kevin C. Cox/Getty Images

Joe Adams has been a force at wide receiver for the Razorbacks for four seasons.
While not the biggest in stature, at 5'11", 174lbs, he is still a play-maker. Adams speed is what will give defenses trouble at the next level. He consistently runs the 40-yard dash in the 4.3s.
Smaller and faster receivers such as Wes Welker, Greg Jennings, and Percy Harvin are trending in the NFL, and Adams appears to be headed in that same slot receiver direction.
The Broncos could get a later round steal in Joe Adams and provide Tebow with another solid weapon in his receiving corps.