The 5 Worst MLB Stadiums to Play In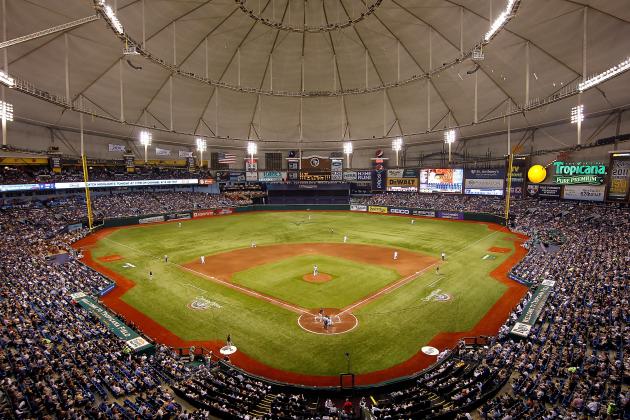 J. Meric/Getty Images

Home sweet home.
Well, not always sweet. When you're an opposing player some of these stadiums can be a nightmare to play in.
Maybe these "cathedrals" possess quirky stadium designs, rabid fans or just less than world-class amenities. They're proof positive that not all fields are created equal.
While home-team players get used to these unique locals and can use them to their advantage, visitors will never relish playing in them—making them the five worst MLB fields to play on.
Begin Slideshow

»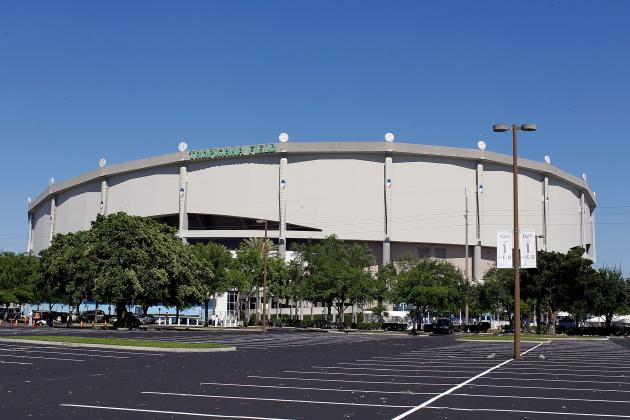 J. Meric/Getty Images

Grungy green carpet, high-powered fans, catwalks—fine for a strip club. For a baseball stadium, not so much.
Ever since the Minnesota Twins retired the Metrodome in 2010, all signs for stadium-suckiness point to Tampa, FL.
While the stadium and fan support have been awful, the Rays have battled through that adversity to become one of the best teams in the American League.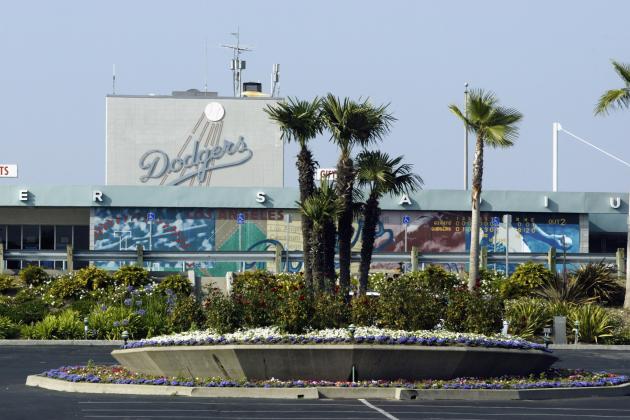 Stephen Dunn/Getty Images

Congestion nightmares, smog, rabid fans and blah aesthetics—Dodger Stadium isn't on the wish list for any opposing teams.
While the Los Angeles Dodgers have a storied history and enormous fanbase, their stadium hasn't upheld their end. The ancient building lacks the charm that its longest-tenured counterparts do—Wrigley and Fenway.
It's not all drawbacks—the nosebleed seats have a great view...of parking lots and traffic.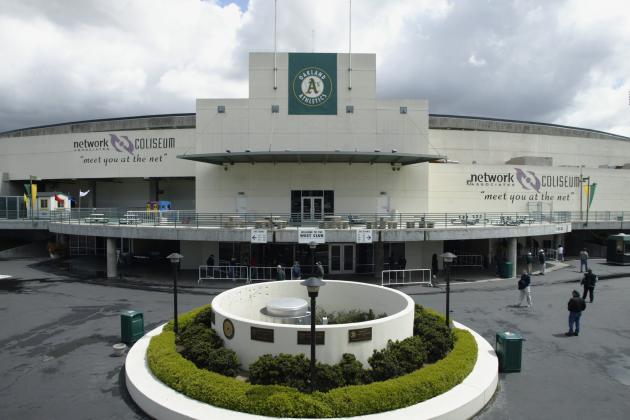 Jed Jacobsohn/Getty Images

I honestly don't know what to call this place anymore. Over the last few years it seems like it's had more names than paying fans.
The deserted upper decks are roped off, but even if they weren't no one would be up there.
Another aspect of the O.co that drives opposing fans nuts is the unforgiving, spacious foul lines that turn foul balls in every other park into outs.
While it starred in the Academy Award-nominated Moneyball, this relic hasn't shinned any other time in the past decade—allowing the eventual exodus of the Oakland A's to nearby San Jose.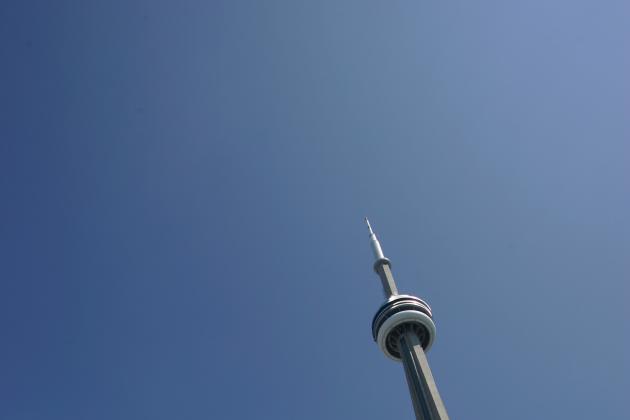 Harry How/Getty Images

Once considered to be state of the art, the retractable-domed (doomed?) Rogers Centre has become an eyesore since its youth as the Skydome.
Cavernous with no atmosphere, the Rogers Centre has become a safe haven for opposing fans.
While the team has all it can handle competing with their counterparts in the AL East, the stadium itself has been no help in drawing free agents.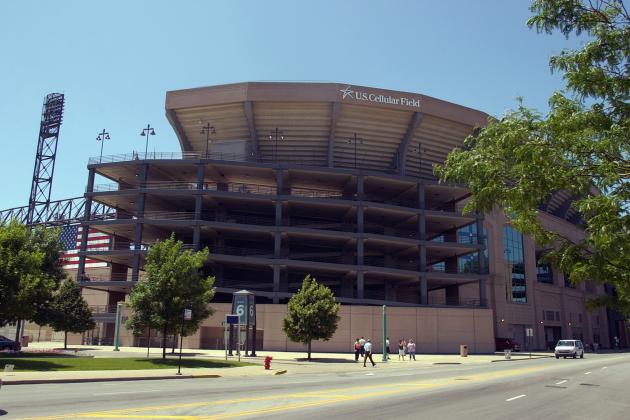 Jonathan Daniel/Getty Images

There's really nothing wrong with The Cell, but not really anything right, either.
My best description of the Chicago White Sox's home? Think what it would look like if a circus puked all over a funeral home.
The stadium is a concrete jungle and unfortunately it's located in the same city as the well-loved, cozy, ivy-covered Wrigley Field—making it even less inviting in comparison.
To make matters worse, the tremendously short fences make pitchers crazy as they turn lazy fly balls into three-run home runs. While the Sox supposedly built their team to fit the short porches, it didn't help as they went a mere 36-45 at home in 2011.