Fantasy Baseball 2012: 5 Top Starting Pitchers with a Great WHIP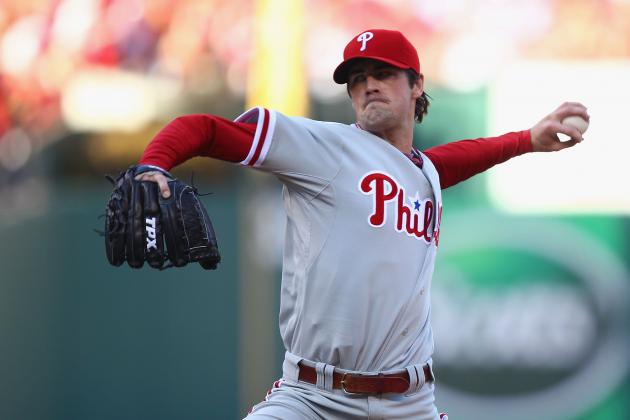 Dilip Vishwanat/Getty Images

Spring training is less than a month away from starting. That means it is getting closer for you to draft your fantasy baseball team.
There are plenty of pitchers who have a good WHIP and are good choices for your team. Today we will be taking a look at the top five starting pitchers with the best WHIP for your team.
Begin Slideshow

»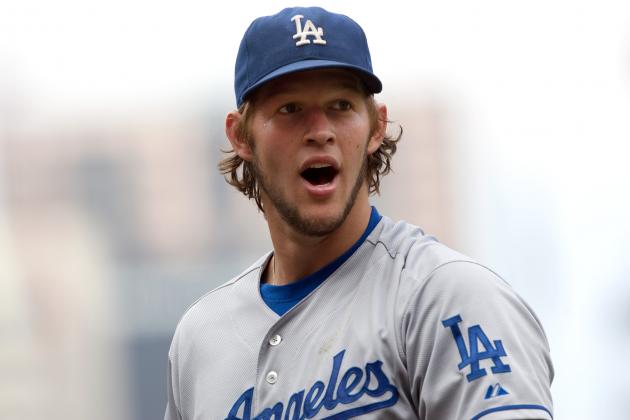 Kent Horner/Getty Images

Clayton Kershaw led the National League in WHIP last year with an average of 0.98. He was one of only three pitchers last season who had a WHIP under one.
Kershaw has great command of his pitches and is one of the hardest pitchers to hit in the league. The fact that Kershaw is so hard to hit against is why he is on top. His walks allowed are not staggering numbers but he limits the damage by only allowing a few hits a game.
Kershaw would be a big help to any fantasy team this year and will help boost your WHIP along with other areas.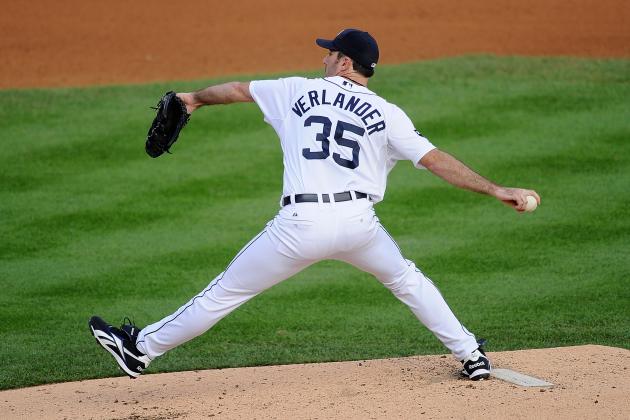 Kevork Djansezian/Getty Images

The reigning AL MVP, Justin Verlander, is always a safe pick for your fantasy team. He is consistently at the top of the league in all categories, including WHIP. With an average of 0.92, Verlander had the best WHIP average in the league last season.
For his career, Verlander has a 1.19 WHIP. He can also go deep into games which can help lower his WHIP after a slow start to a game, whereas most pitchers would be pulled.
Verlander seems to be getting better with age and shows no signs of slowing down. What may also affect his performance is the fact that he has a good hitting team. This will lead to early scoring for the Tigers and put other teams in a hole early. Teams that are playing from behind are more likely to swing at bad pitches and start losing their composure.
Verlander is a good pickup for your team if WHIP is a high priority for your team, as he is capable of leading baseball in WHIP this year.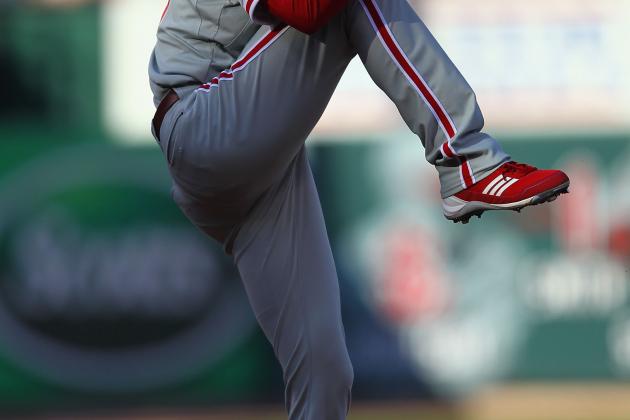 Dilip Vishwanat/Getty Images

It's hard to say that any pitcher on the Philadelphia Phillies is better than Roy Halladay in any category. However, Cole Hamels has Halladay beat in WHIP.
Hamels leads all active pitchers in total WHIP, averaging 1.14 for his career. Last season he averaged 0.99 and was second in the National League.
Since 2009, Hamels WHIP has gone down from 1.29 to 0.99. He has improved in the past couple years which is no surprise. In 2009, when his WHIP was 1.29, he had his worst year of his career which was a fluke.
Hamels will be a good pickup and might slip under the radar this upcoming draft. Keep your eyes open for him and take him if you can.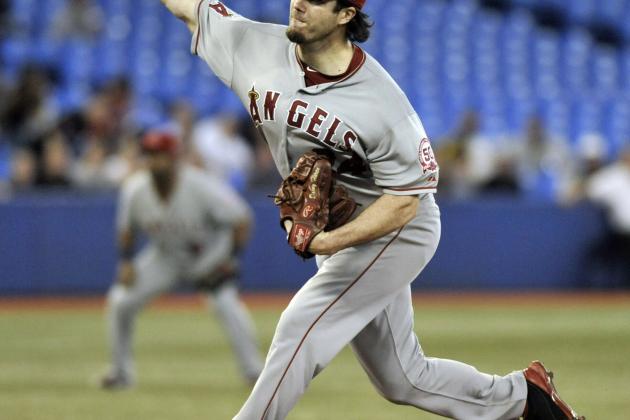 Brad White/Getty Images

Dan Haren has the potential to lead the league in WHIP this season. He has a very high control of his pitches and rarely has any walks. This helped him finish the season with a WHIP of 1.02, which was third best in the American League.
Haren was the only pitcher in the top five in WHIP who allowed more than 200 hits for the season. He counters that with the before-mentioned low walks.
Having a pitcher that does not walk a lot is someone who is very valuable to a fantasy owner. If Haren can lower his hits about one less a game, he will be in contention for being the league leader in WHIP.
Haren will be interesting to watch this year. His walks will be down like they always are, however, only time will tell if he can take out some of the hits and become a fantasy stud.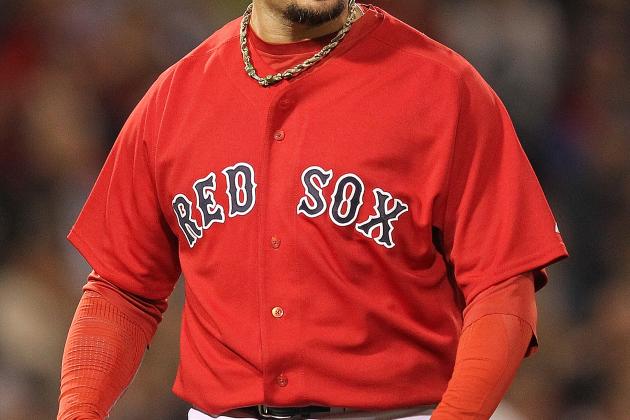 Jim Rogash/Getty Images

After a down year in 2010, Josh Beckett had a comeback year. His WHIP went down from 1.54 to 1.03.
Beckett has always been a good command pitcher and has improved on his command and his WHIP since joining the Boston Red Sox. He threw only 52 walks this year in 30 starts. Also, he only allowed 146 hits in those starts.
The hits were low for Beckett last season which is a good sign. The walks is what will determine his WHIP at the end of the season. Beckett has hovered around 55 walks for most of his career, which is a great stat. However, if he is able to limit his walks in the 40's, he should have a very low WHIP.
Beckett is not afraid to throw strikes and will make sure he doesn't walk many people this year. Now we have to see if Beckett throws like the pitcher we all know or if he will revert back to 2010. He should be a quality pitcher again next season and be an asset to fantasy owners.