Power Ranking the NBA's Best Back-to-the-Basket Players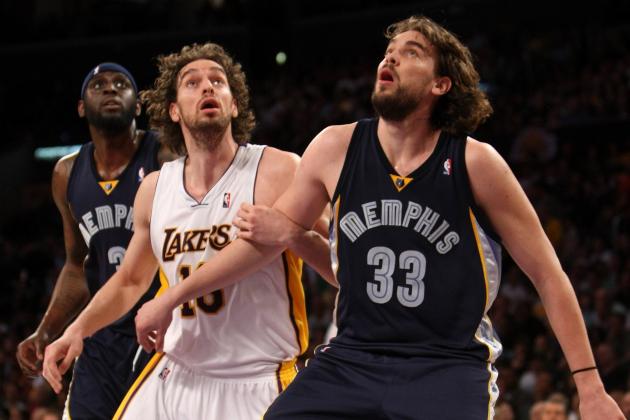 Stephen Dunn/Getty Images

This article will rank the top 14 back-to-the-basket scorers in the NBA today. To qualify for selection, a player had to be considered a post player, meaning he must play the center and/or power forward position. So, while Kobe Bryant and Carmelo Anthony are arguably two of the game's best back-to-the-basket scorers, they do not qualify given the positions they play.
In addition to ranking the top 14 back-to-the-basket scorers, I have also selected four players as honorable mentions and two "Lifetime Achievement" awards for two players, who despite being over the hill, are two of the all-time greats while playing with their back to the hoop.
And remember, this article is ranking players solely on their skills with their backs to the baskets, rather than their all-around game. So a player could potentially be ranked lower than he normally would be due to the specific guidelines of this assignment. For example, Dwight Howard is a better overall player than Zach Randolph, but Randolph is much better with his back to the basket.
Begin Slideshow

»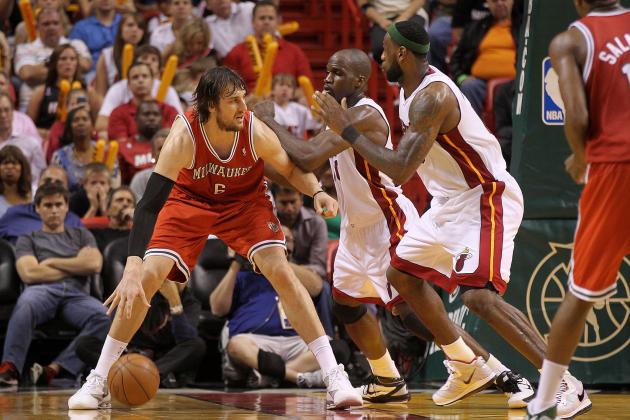 Mike Ehrmann/Getty Images

I bet most causal NBA fans don't know Andrew Bogut was named to the All-NBA Third Team last season. I suppose that's what playing for an underwhelming team in a small market will do for a player's stock.
Bogut's size and strength make him a natural with his back to the hoop. He also demonstrates great timing and agility, which helped him lead the league in blocks last season.
Now, if he could just stay away from the injury bug.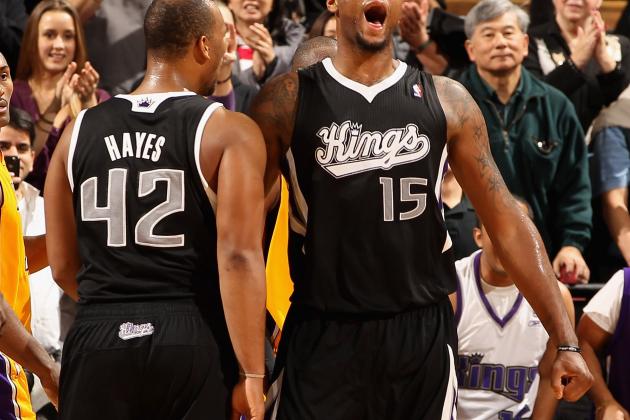 Ezra Shaw/Getty Images

Outside of looking like one of the most promising young talents in the game today, DeMarcus Cousins is unfortunately known for something else: a bad attitude.
If Cousins is ever able to fully mature, the rest of the league may want to duck. In back to back games last week, against the New Orleans Hornets and Golden State Warriors, Cousins scored a combined 49 points and grabbed 39 rebounds.
Along with his size, length and unassuming quickness, Cousins is one of the more aggressive players you will find. If Cousins keeps things together above the shoulders, he should make numerous All-Star teams in the future.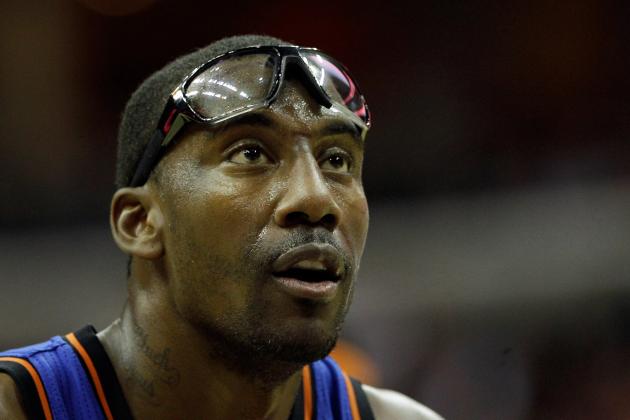 Rob Carr/Getty Images

I am sure I will be getting plenty of flack for having Amare Stoudemire listed as just an honorable mention. But for the most part, Amare has done the majority of his damage throughout the years working through the pick and roll and using his outstanding face-up game.
A couple of decent jump hooks is about as good as Stoudemire's back-to-the-basket game gets.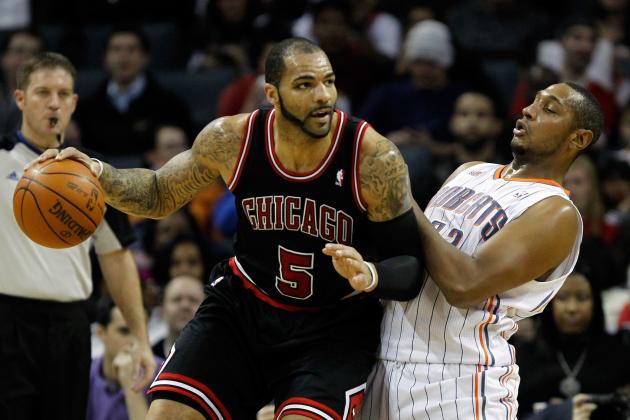 Streeter Lecka/Getty Images

Carlos Boozer does not quite have the resume, or the natural talent for that matter, as some of the other frontcourt phenoms who are ranked in this slideshow. But the former Duke Blue Devil uses hard work and brute strength to hold his own in the paint.
Boozer can score with both hands around the rim and has a turnaround jump shot.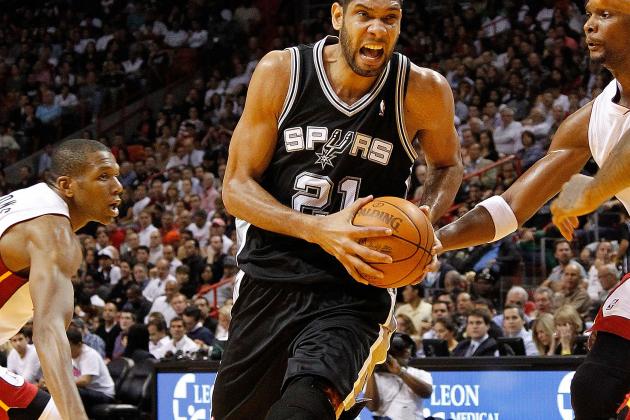 Mike Ehrmann/Getty Images

Possibly the greatest power forward of all time, Tim Duncan has dazzled basketball fans for years with his array of moves in the low post, whether it be his up and under moves, floaters, baby hooks or his patented turn around bank shot.
Duncan has won two MVP awards (2002 and 2003) in his career, in addition to accumulating over 22,000 points throughout his career.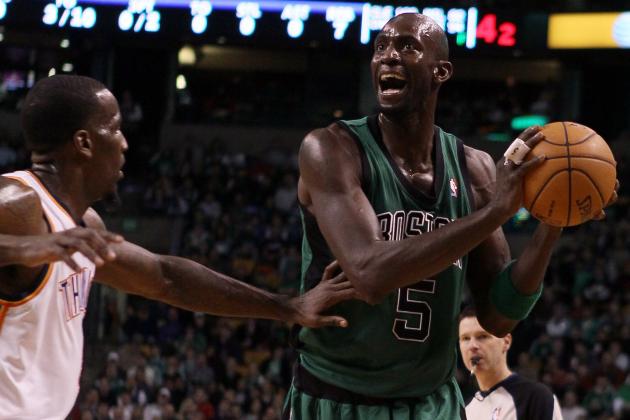 Elsa/Getty Images

Honestly, has there been a player in the last 15 or so years with a prettier, more consistent turn around jump shot on the baseline? In addition to his great turnaround jumper, Garnett used to use his cat like quickness to score in the post.
KG has also been one of the better defensive players in the league throughout the course of his career, having won both an MVP and Defensive Player of The Year Award.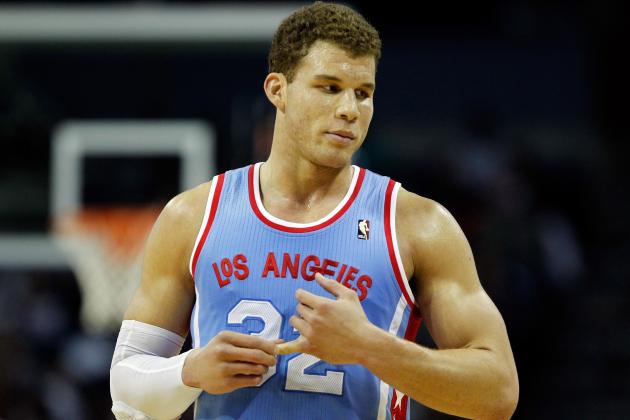 Streeter Lecka/Getty Images

Blake Griffin's superior athletic ability, explosiveness and ability to dunk the ball as well as anyone in recent memory has somewhat masked some of his deficiencies playing in the post.
For instance, Griffin has yet to master a go to low post move and is a largely average mid-range jump shooter. Once all of the hoopla simmers over his acrobatic dunks, it will be interesting to see if Griffin can become an All-NBA caliber power forward, or if he will just remain All-Star worthy.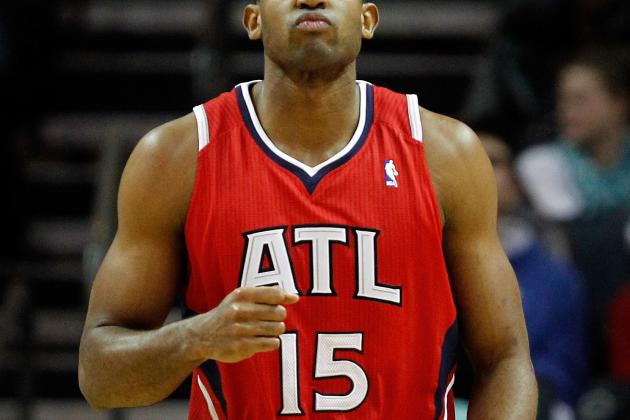 Streeter Lecka/Getty Images

Unfortunately, Atlanta Hawks fans will not be able to watch one of the most talented post players this season. Al Horford suffered a shoulder injury in January likely to keep the two-time All-Star sidelined the remainder of the season.
Horford's bread and butter in the low post is his turnaround jumper, in addition to other solid moves to get himself high percentage looks at the rim.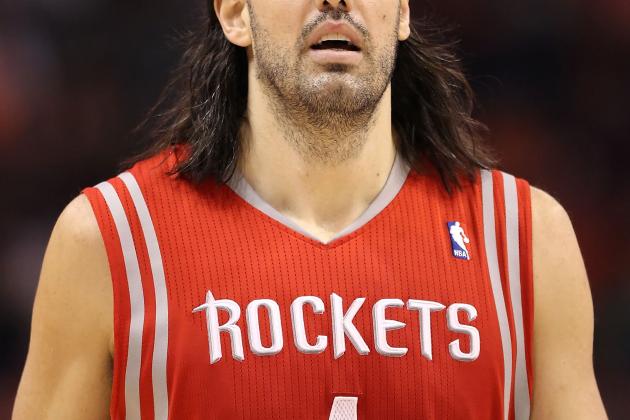 Christian Petersen/Getty Images

Luis Scola is one of the craftiest, smartest post players in the game today. Despite often being oversized and not as strong as some of the other post players he faces on a nightly basis, Scola uses his above average basketball I.Q. and crafty, unorthodox moves to drive opponents crazy.
Scola has a career average of 14 points per game, including shooting over 50 percent from the field throughout his five-year career.
I have seen Scola score baskets in some of the most unorthodox, ugly ways possible. But two points is two points, right?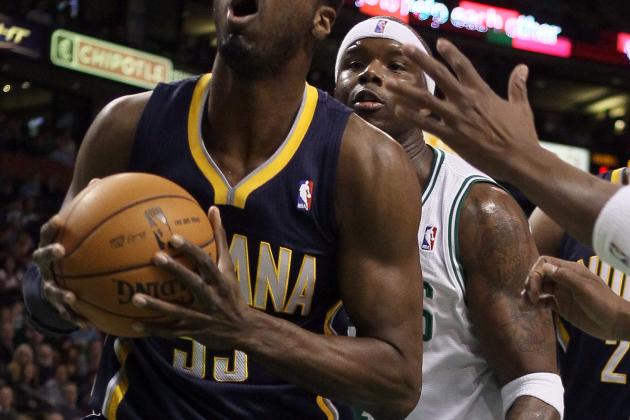 Elsa/Getty Images

Along with Dwight Howard, Marc Gasol and Andrew Bynum, Roy Hibbert has thrown his name into the mix as one of the few "true centers" in the NBA.
Hibbert was named to his first career All-Star team last week. Hibbert's biggest strength is his size, which he is finally managing to harness in an effective way playing with his back to the basket. No longer does he look so awkward and clumsy like he did earlier in his career.
Hibbert is looking to continue the tradition of former Georgetown big men who have gone on to have decorated NBA careers, much like Patrick Ewing, Alonzo Mourning and Dikembe Mutombo.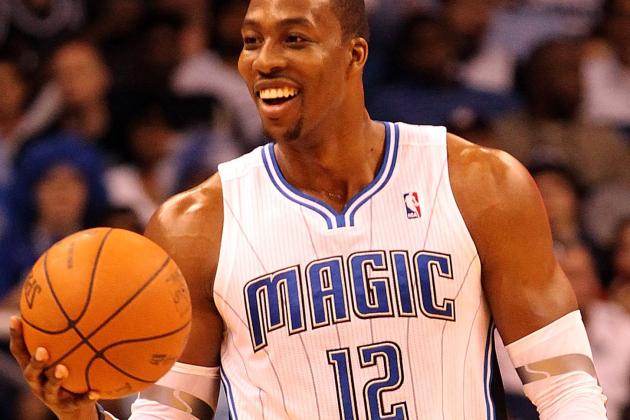 Sam Greenwood/Getty Images

Dwight Howard has evolved a little more on the offensive end of the court lately, adding a nice running hook and drop step to his arsenal. But the majority of his points still come on lobs and put-backs.
So while Howard is still undoubtedly the best center in the game today thanks to his superior defense, he takes a back seat to some of the game's other big men when offense is factored into the equation.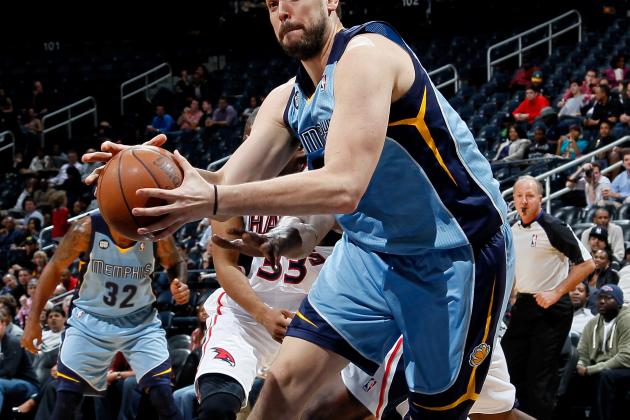 Kevin C. Cox/Getty Images

In the absence of Zach Randolph, who is recovering from a knee injury, Marc Gasol has been holding down the painted area for the Memphis Grizzlies. Thanks to Gasol's efforts, Memphis is keeping their head above water in the Western Conference playoff race.
No longer just known as Pau Gasol's fatter, little brother, Gasol has become one of the best centers in the league the last two seasons. Obviously Gasol's biggest strength is his impeccable size, which he uses to back down opponents on the low block like a tractor moving around lawn chairs.
I am sure there are some nights when opposing post players actually think Gasol is a Grizzly.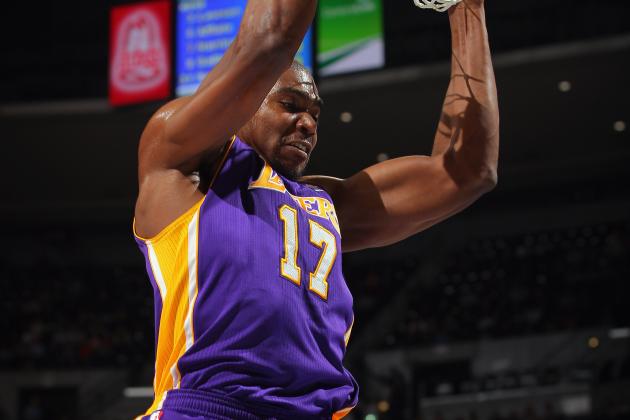 Doug Pensinger/Getty Images

Andrew Bynum is finally starting to come into his own, rather than having to hear pundits and fans talk about his recent injury.
Bynum is playing the best basketball of his career this season, especially on the defensive end, where he is averaging career-highs in both points and rebounds.
Bynum can also hold his own on the offensive end, where he often uses a drop step and a strong step through move to score.
The New Jersey native is also arguably the most physically strong player in this slideshow.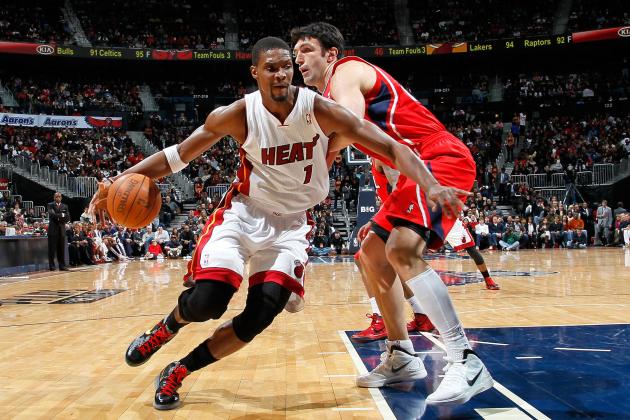 Kevin C. Cox/Getty Images

After a tough first season playing alongside LeBron James and Dwyane Wade in South Beach, Chris Bosh is having a stellar sophomore campaign in South Beach. Bosh's biggest strength with his back to the hoop is backing his opponent down, which often leads to an easy hoop and/or a trip to the free-throw line. Also, Bosh has an effective fall away jumper. I would just like to see Bosh use these moves a little bit more. Sometimes he settles too much on the mid-range jumper.
Take it to the hole big man, take it to the hole.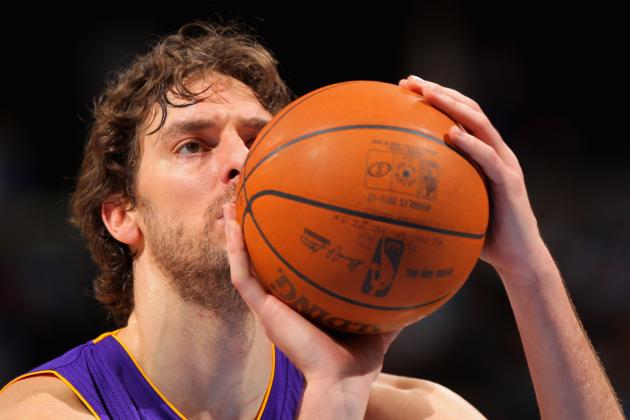 Doug Pensinger/Getty Images

When the Los Angeles Lakers won back-to-back championships in 2009 and 2010, Pau Gasol was considered by many to be the best post player in the NBA. But a monumental slump during last spring's postseason accompanied with struggles to find his niche in Mike Brown's new offense, which has seen Gasol playing closer to the perimeter more than he has at any point in his career, has knocked Pau down a few rungs on the "post player pecking order."
But that's not to say Pau still isn't one of the premiere back-to-the-basket players in the game today. Gasol is able to score with both hands around the rim as well as anyone in the league, in addition to being one of the smoothest passers from both the low and high posts.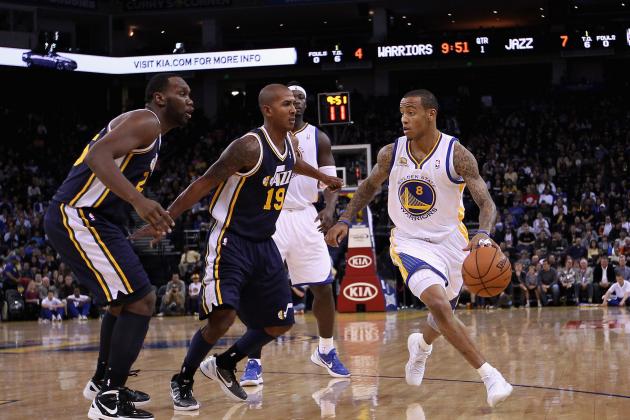 Ezra Shaw/Getty Images

Forget the fact Al Jefferson was once again snubbed from the All-Star Team this season. Al is one of the best back-to-the-basket players in the game today. Jefferson exhibits wonderful footwork, brute force and a nice up and under move to keep his opponents guessing.
On a Utah Jazz team filled with good post players, including Paul Millsap and Derrick Favors, Jefferson is the best of the team's three-headed frontcourt trio.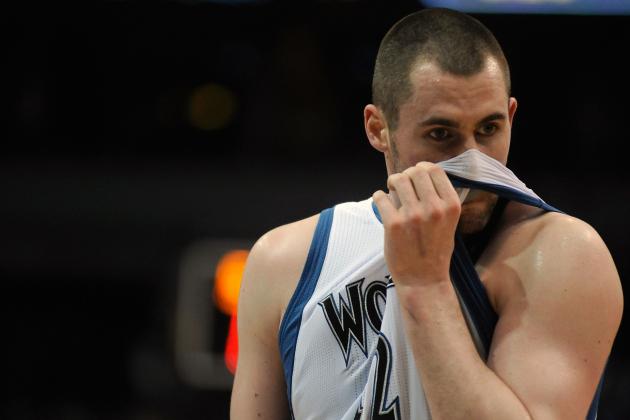 Hannah Foslien/Getty Images

It's great to see how far Kevin Love has developed in such a short amount of time. After averaging 11 points in 25 minutes during his rookie season, and not becoming a full-time starter until last season (for some befuddling reason, Kurt Rambis used Love off the bench in his second season with the team), Love has established himself as one of the game's best power forwards.
Love led the league in rebounds last season, which included a game where he snagged 31 rebounds against the New York Knicks in November of 2010.
Love is much more than just a glass cleaner, however. His most lethal back-to-the-basket moves include a jump hook and a nice drop step.
Also, unlike some of the other players in this slideshow, Love can ring it up from beyond the arc.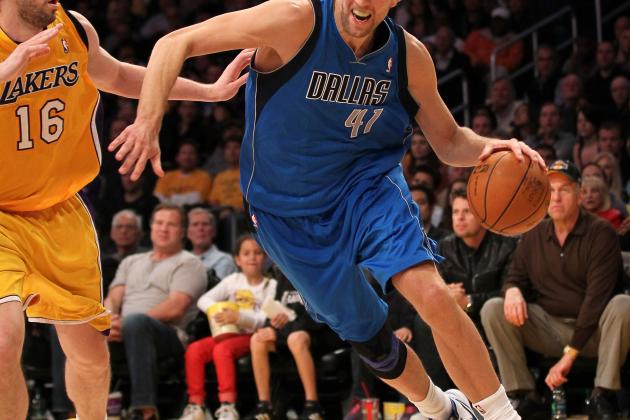 Stephen Dunn/Getty Images

There are few basketball fans who would argue against Dirk Nowitzki being the best scoring big man in the game today. Playing with his back to the basket, which Dirk does often when matched up with a smaller player, is just one of the many ways the reigning NBA Finals MVP loves to torch defenders. Dirk can also hit both the mid-range and three-point shots with relative ease, in addition to having a quick first step to the hoop.
Jonathan Ferrey/Getty Images

Following the retirement of Brandon Roy, LaMarcus Aldridge has taken over as the alpha dog in Portland. Aldridge was named an All-Star last week for the first time in his career, and after spending the majority of his career as a borderline star, someone could now easily make the argument for Aldridge being the best power forward in the game.
Aldridge has a barrage of impactful moves on the low block, including a jump hook, floater, spin move and fall away jumper.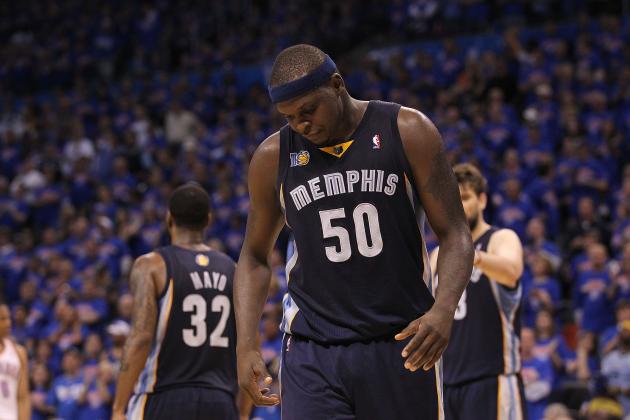 Ronald Martinez/Getty Images

Zach Randolph was the feel good story of last season's playoffs, as he helped lead the Memphis Grizzles to the Western Conference Semifinals after a shocking first-round upset of the San Antonio Spurs
After his outstanding postseason last spring, in which he averaged 22 points and 11 rebounds, it's impossible not to consider Z-Bo as one of the best, if not the best, like I have.
This is somewhat head scratching, when one considers until he joined the Memphis Grizzlies, he was better known for his knuckle headed shenanigans than anything he had accomplished on the basketball court.
What makes Randolph's work with his back to the basket so special is the fact he probably can't jump over a stack of books, but he uses his wits and ability to get great position to score in a variety of ways, which include backing down his opponent on the low block better than anyone in the league or using his feathery soft turnaround jumper.