2012 NFL Draft: 5 RBs Who Will Be Future Stars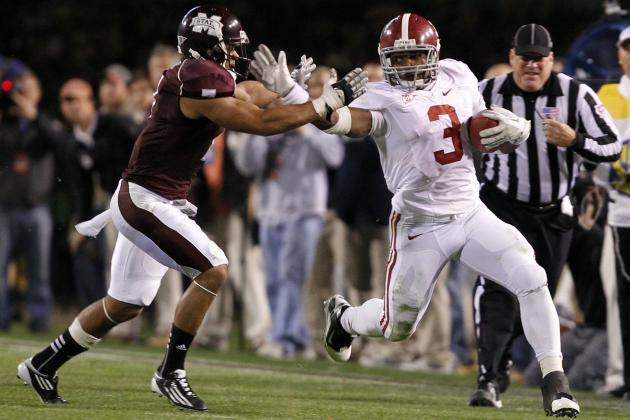 Butch Dill/Getty Images

If two things are certain for the 2012 NFL Draft, they are Andrew Luck will be selected with the No. 1 pick and Trent Richardson will be the first running back off the board.
After Richardson, uncertainty arises as to who will be the second running back selected. That is not to say there are not any talented backs in the draft class, though. This year features a number of players who have the talent to be playmakers at the next level.
Begin Slideshow

»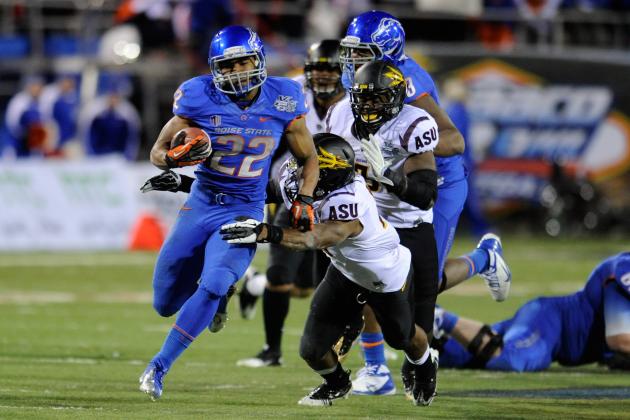 Ethan Miller/Getty Images

Martin's draft stock skyrocketed after the Senior Bowl in Mobile, Ala.
He is a versatile back who runs with patience. He quickly sees the holes open up and runs through them with a burst of speed. He is patient but can change direction at the line of scrimmage.
Martin is agile and gains extra yardage with his ability to beat and side-step defenders.
He also has a solid build which would make it difficult for defenders to beat him when he pass blocks.
Scott Cunningham/Getty Images

Miller may be the most athletic running back in this year's draft. He has good strength and a quick initial burst of speed.
He runs strong downhill and is strong enough to run through arm tackles, allowing him to gain a few extra yards. He has great agility, and combining that with his quickness, he can easily outrun defenders when he beats them to the outside.
Miller's athleticism enables him to cut and change direction quickly, which allows him to avoid defenders in multiple ways.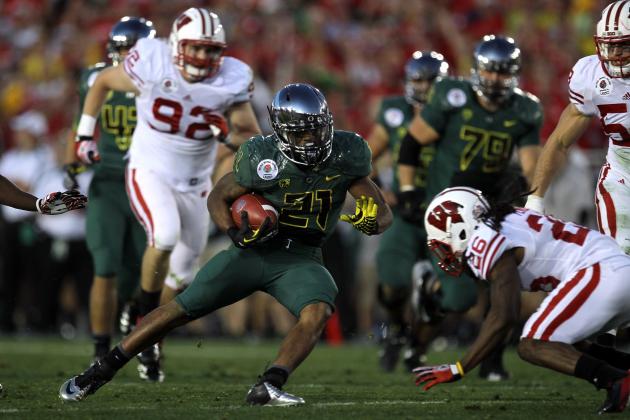 Stephen Dunn/Getty Images

There are scouts and general managers who have concerns about James' lack of size. He is small, listed at 5'9" and 185lbs.
James has learned to use his size to his advantage, though. Having a low center of gravity, added to his elusive quickness and agility, he can be difficult to take down.
Though his size prevents him from running with power, he makes up for what he lacks with with his ability to make defenders miss him in the open field.
He also can catch the ball out of the backfield. Each of the last three seasons, he has caught 17 balls for a total of four touchdowns in a running offense.
If James can avoid injuries, he could prove to be a great dual threat running back.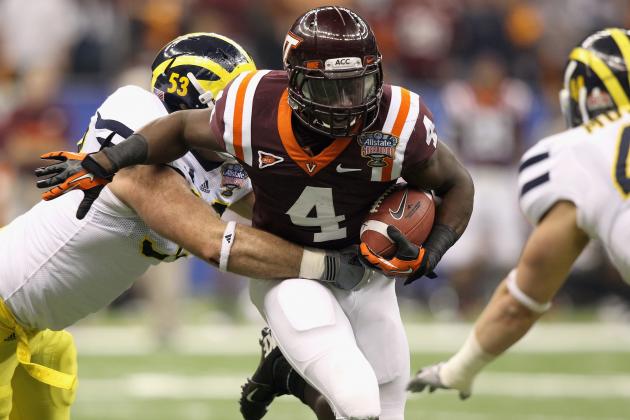 Matthew Stockman/Getty Images

Wilson is a powerful all-purpose back with good balance that can run through tacklers and gain extra yardage.
Listed at slightly over 200lbs, Wilson has 4.3 speed and can catch the ball out of the backfield. He is very agile, moving laterally and getting out of tight spaces and can get around defenders with the strong cuts he can make.
While he very well may be the second best running back in the 2012 draft, Wilson does need some work before he can be considered one of the best backs in the league. He has shown that he is more effective when carrying the ball more, but needs to be able to make plays whenever he is called upon.
Wilson also needs to work on pass blocking and reading the blitz, both of which can improve with experience.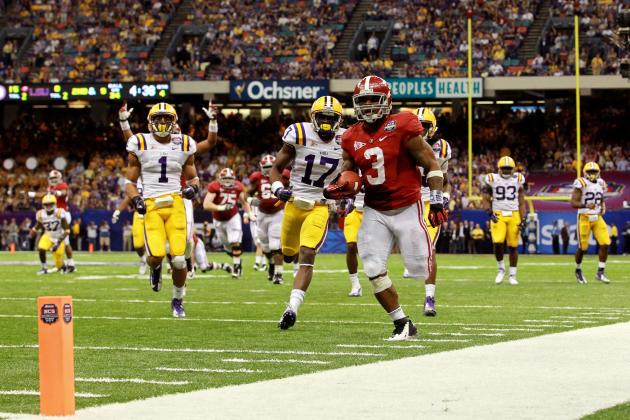 Ronald Martinez/Getty Images

Richardson possesses a rare combination of size, speed and power that separates him from the other running backs to enter the draft in recent years.
His quickness and field vision allowed him to gain more than 2,000 yards of total offense and score 24 touchdowns last year. He is strong enough to break open field tackles and the vision to find the best running lane.
Listed at 5'11", 220lbs, Richardson has the size to pass block in the NFL. He will most likely need time to develop in this area as Nick Saban's offense did not require him to pass block often.