The Biggest Game-Changers in the NFL Draft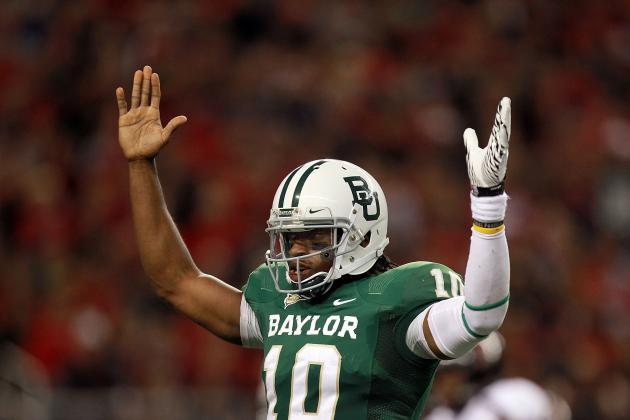 Ronald Martinez/Getty Images

The NFL draft is all about the future.
Words like potential and upside are all common language when referring to prospects. However, calling a prospect a game-changer is uncommon and a rather bold statement.
Recent game-changers have been Cam Newton, Ndamukong Suh and Adrian Peterson. Will any of the 2012 draftees make that big of an impact?
Here are the biggest game-changers in the 2012 NFL Draft.
Begin Slideshow

»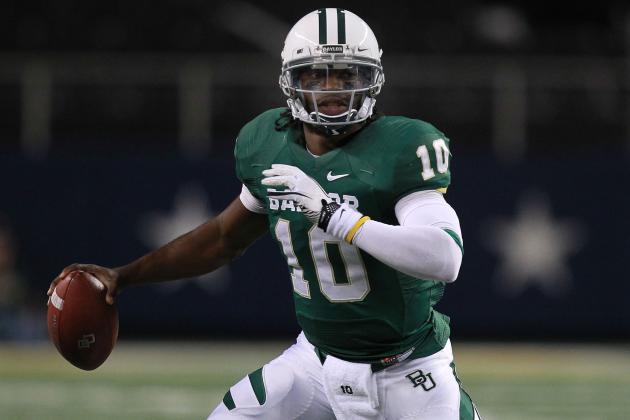 Ronald Martinez/Getty Images

As far as prospects go, Robert Griffin III might be the biggest game-changer of them all.
While he doesn't have the size of Cam Newton, he does have the same unique ability to make plays with both his arm and feet. He's accurate, he has a cannon for an arm and he is one of the more athletic quarterbacks that we've seen come through the draft in recent years.
In the NFL, Griffin should instantly be able to step into the starting lineup and produce. His ability to make something out of nothing is what will make him such a game-changer at the next level.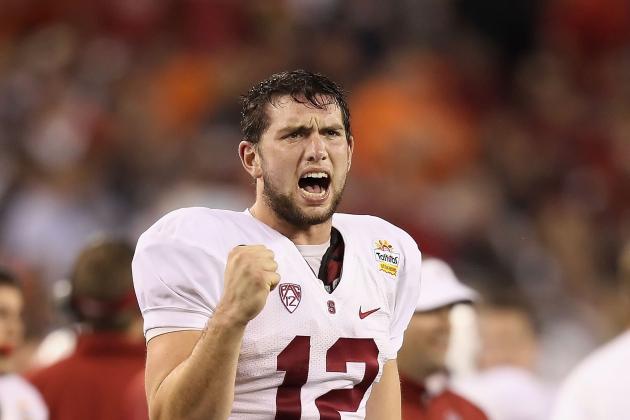 Christian Petersen/Getty Images

When talking about game-changers, it would be hard to forget about the top overall prospect in this year's draft.
While Andrew Luck may not have the athletic ability of Robert Griffin III, he does have everything you could ever want in a franchise signal-caller. He has the intelligence, accuracy and understanding of the game to start from day one.
Luck is the type of prospect who will completely turn around a franchise. Now, if that doesn't change the game, I don't know what does.
Ronald Martinez/Getty Images

There is a wide gap between Trent Richardson and every other running back available in this year's draft. It's not that the rest of the class isn't good, it's just that Richardson is that good.
There isn't a single aspect of the game that Richardson lacks at. You need him to block, he can do it. You want him to catch the ball, no problem.
This looks like a player who can step in right away for a team and be an every-down type of running back. Trent Richardsons simply don't grow on trees.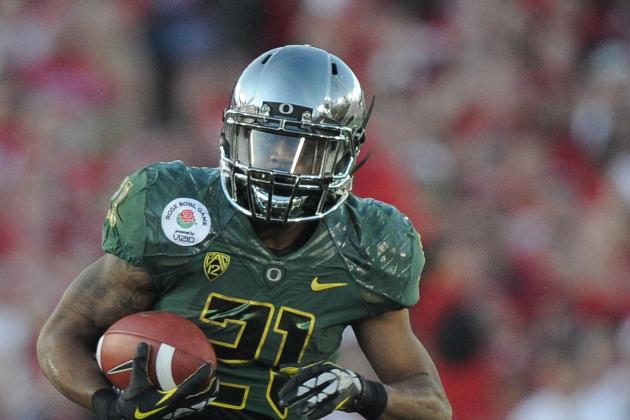 Harry How/Getty Images

This may definitely seem like a shocker considering that some people don't view LaMichael James as a starting-caliber running back in the NFL.
However, all it takes to change a game is one single play, and there may not be a bigger big-play threat than James. He is simply electrifying to watch with the ball in his hands.
While James may not be a an every-down back in the NFL, he should turn into one of the best change-of-pace players in the league rather quickly.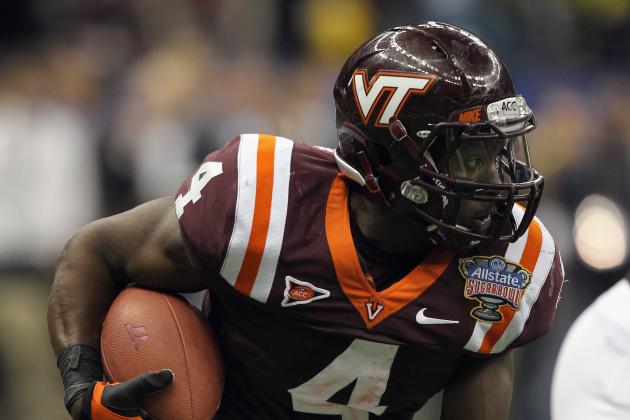 Matthew Stockman/Getty Images

For David Wilson, it is all about the elite speed. Wilson can take the ball and be at top speed in only a few steps.
He's got the ability to break away from defenders and easily looks like the fastest player on the field at all times. What makes him such a game-changer, though, is the toughness that he adds to his speed.
He isn't just a burner, as he's physical enough to pound the ball inside too. Behind Trent Richardson, Wilson looks like the next best running back prospect.
Every time he touches the ball, he could take it the distance.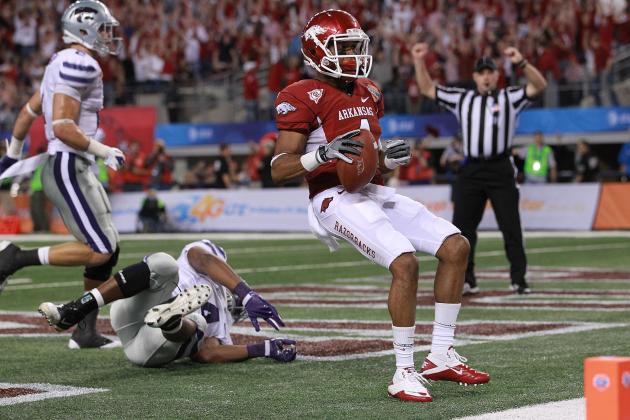 Ronald Martinez/Getty Images

You may be surprised to see Jarius Wright as the top game-changing wide receiver, but the type of impact that Wright could have in the league is huge.
Wright is unlikely to hold down a No. 1 wide receiver position as a rookie, but he'll definitely see a quality amount of playing time. His elite playmaking ability will make him one of the most dangerous players when he steps on the field.
Wright is the type of player that you just want to get the ball in his hands and let him work his magic. He could also see some time as a kick and punt returner, which will only add to his ability to change games with one touch of the ball.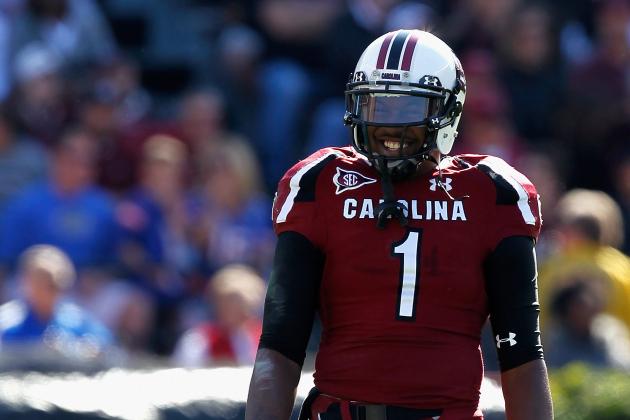 Streeter Lecka/Getty Images

Alshon Jeffery is the most interesting college prospect in recent memory. Some people have him pegged as the best wide receiver in the class. Others have him as a second-round pick at best.
I'm still up in the air about Jeffery, but one thing I do know about him is that his size and body control will make him a game-changer in the right type of offense.
When Jeffery can go up and get a ball, he is an elite prospect. He has huge hands to pluck the ball away from his frame while making ridiculously hard catches look simple.
He may be limited in the role he plays, but as a vertical and red-zone threat, he should have quite the impact.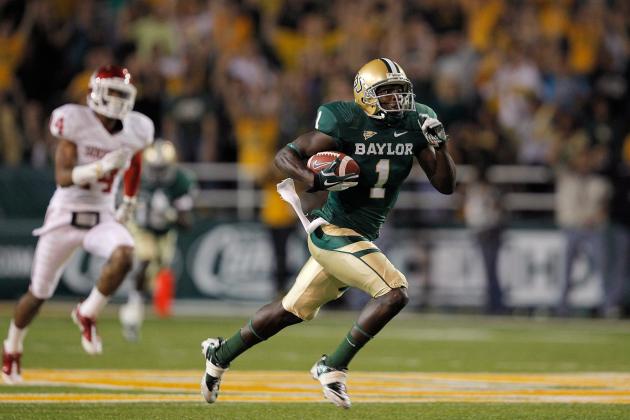 Sarah Glenn/Getty Images

When talking about the best vertical passing threat in the draft, you need to look no further than Kendall Wright out of Baylor University.
He has track speed, the ability to locate the ball in the air and make plays after the catch. His best pro comparison would be Mike Wallace of the Pittsburgh Steelers, and we've all seen the type of impact that Wallace has on games.
His ability to stretch the field is what will make Wright a game changer at the next level.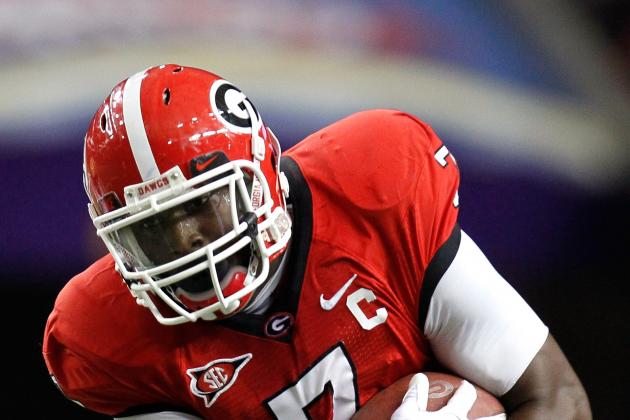 Kevin C. Cox/Getty Images

The hybrid tight ends like Aaron Hernandez are going to continue to become popular in the NFL.
Orson Charles isn't quite as versatile as Hernandez, but he will still create plenty of mismatches due to his size and athleticism. Charles displays a unique second gear for a player of his size to get past defenders in the open field.
In the red zone, Charles may become unstoppable, and that is why he'll change games in 2012.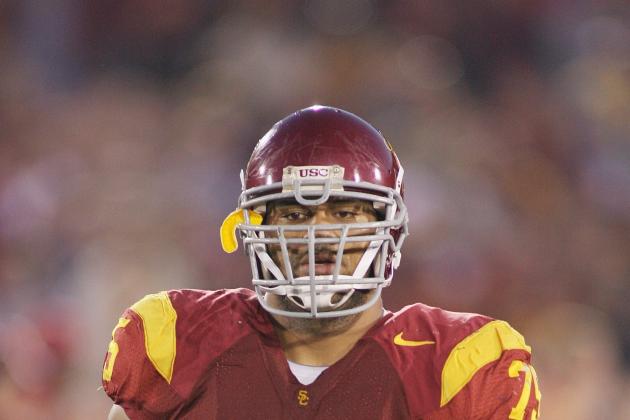 Jeff Golden/Getty Images

Offensive tackle has become one of the premier positions in the NFL in recent years, and this year's top prospect is Matt Kalil out of USC.
Kalil has the strength and athleticism to protect a quarterback's blind side right now, but what makes him so tantalizing as a prospect is his ability to get bigger and stronger.
For a team like the Minnesota Vikings who desperately need to protect Christian Ponder and open up running lanes for Adrian Peterson, Kalil is an absolute game changer.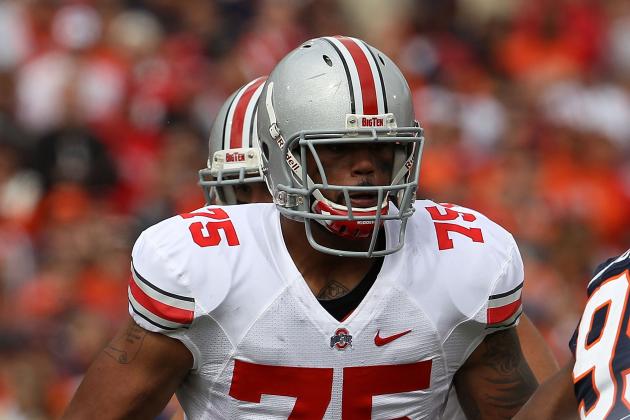 Jonathan Daniel/Getty Images

There is only one word to describe Mike Adams: massive.
At 6' 8" and 320 pounds, Adams literally towers over defenders. However, even with all that size, Adams has good quickness to his game.
He has great length, and once he improves his footwork, he could be an extremely talented left tackle in the NFL.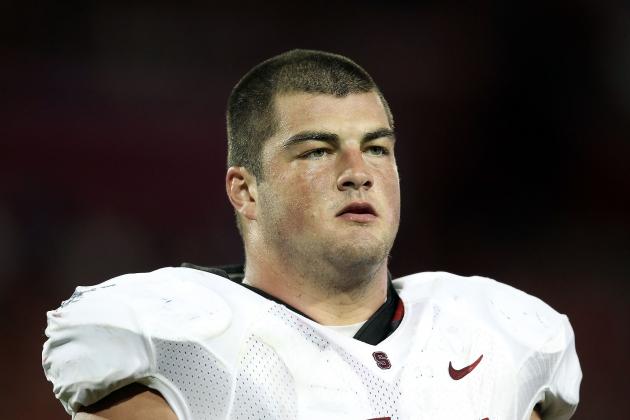 Christian Petersen/Getty Images

With the NFL becoming more and more of a passing league, offensive guards are becoming more and more important. You see, the quarterback needs a solid pocket to step into to get velocity on his throws, and the guard is the one keeping that pocket solid.
David DeCastro is this year's top guard prospect and is one of the top college prospects to come out in years. He could end up being a top-15 pick in the 2012 draft, which is almost unheard of for interior linemen, but he is that special of a player.
As crazy as it may seem to consider a guard a game-changer, DeCastro's ability to instantly improve an offensive line is what makes him so impressive.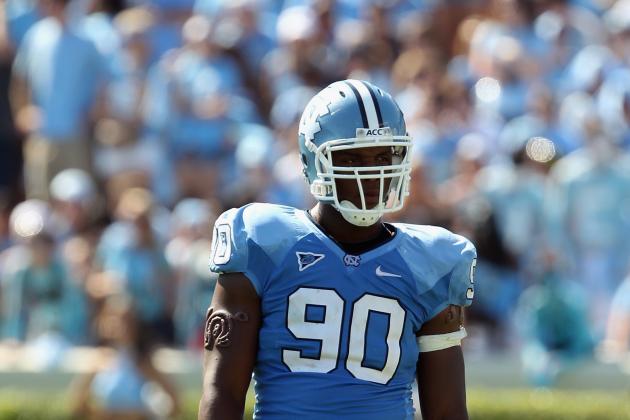 Streeter Lecka/Getty Images

There are some varying opinions on how Quinton Coples will turn out. Some will point to his lack of production and say he is a bust waiting to happen. Others will look at his ridiculous athleticism and say that he could be the next Julius Peppers or Mario Williams.
As long as Coples puts in the effort and decides to play the game, he should be an incredible player. Coples has a good burst of the line of scrimmage to beat tackles off the edge, but he can also use his strength and quickness to dominate inside.
Coples is often called a boom-or-bust pick. If he booms, he'll be one of the most feared rookies in the NFL draft.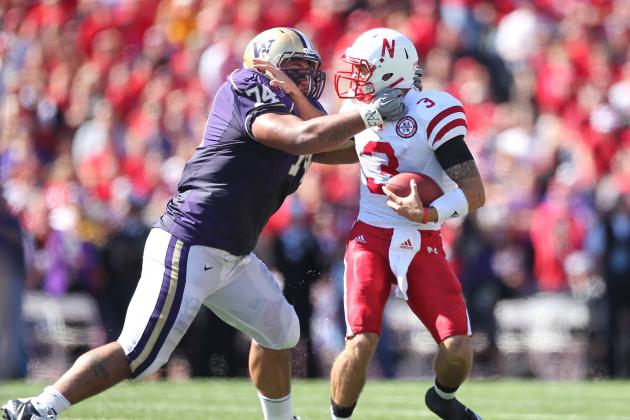 Otto Greule Jr/Getty Images

The best way to describe Alameda Ta'amu is massive. He's an extremely wide player who still has a little room to grow.
In the NFL, Ta'amu will instantly be able to fill gaps and force offenses to take notice of where he is on the field. His strength and pure power will make him a force in the run game right away.
There may be a learning curve as far as rushing the quarterback, but once that is learned, Ta'amu could become one of the top defensive tackles in a very deep draft class.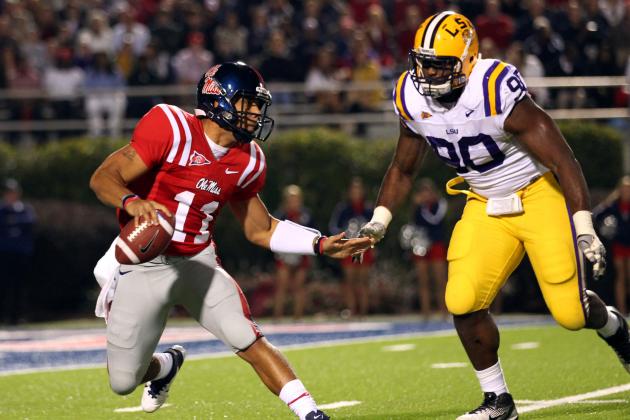 Joe Murphy/Getty Images

Had Michael Brockers stayed in school for another year, it's likely that he would have been a top-five pick in the 2013 NFL draft.
However, even as a raw prospect, Brockers will likely end up being drafted in the top 10. That is how much potential he has right now.
He'll instantly be able to step in against the run and plug up holes. Combine that with the fact that he can still improve as a pass-rusher, and you have an absolute game-changer.
It may take a year or two before we fully see Brockers' potential, but when it does fully arrive, it will be something to watch.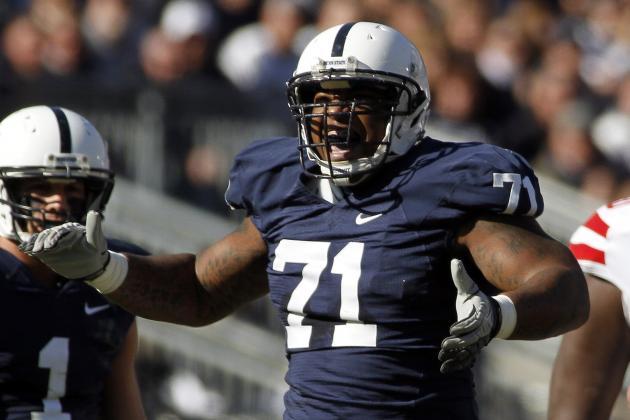 Justin K. Aller/Getty Images

What makes Devon Still such a game-changer is that he can be highly successful in either the pass or run game. The scary part is that Still has a frame that can still get bigger and stronger.
The only questions that surround Still are his passion for the game of football and his consistency in playing every snap at 100 percent. There are times when Still takes himself out of plays simply because he doesn't want to try anymore.
If a team can motivate him, they could end up with a truly elite talent.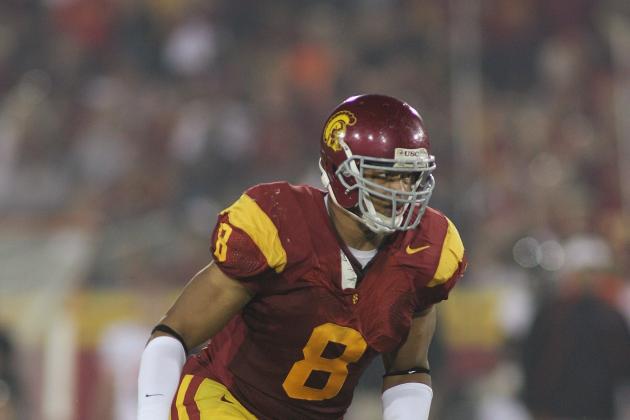 Jeff Golden/Getty Images

Many consider Nick Perry to be one of the top pass-rushers coming out of college this year. When you look at the impact guys like Aldon Smith and Von Miller made as rookies simply by piling up sacks, it's easy to see how a straight pass-rusher can be an instant game-changer in the NFL.
While Perry still may be raw in some aspects of his game, his ability to attack the passer with a variety of moves will cause him to be one of the top defensive players drafted this year. He is a high motor player who takes pride in the game of football and has a desire to get better.
Don't be surprising if the Defensive Rookie of the Year for 2012 is no other than Mr. Perry.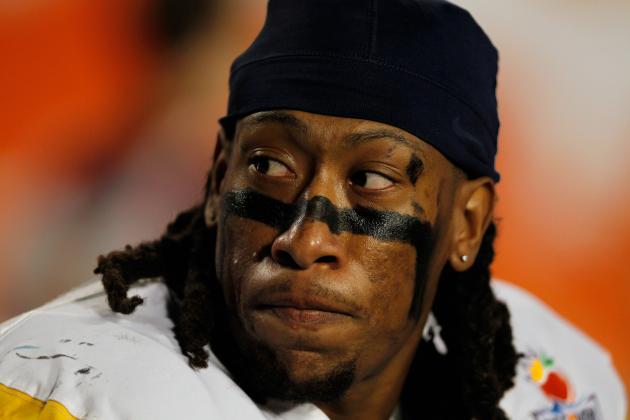 Streeter Lecka/Getty Images

Even though there is only one good thing that Bruce Irvin does right now, he is really quite good at that one thing. That one thing that Irvin does well is getting after the quarterback.
With the NFL looking more and more for extremely athletic outside linebackers in the 3-4 defenses, Irvin fits that mold perfectly. He'll need to get bigger, which should happen, but once he does, he is going to be an extremely dangerous player.
Just look at the impact that a guy like Aldon Smith had in 2011 to see how much Irvin could change a game for a team.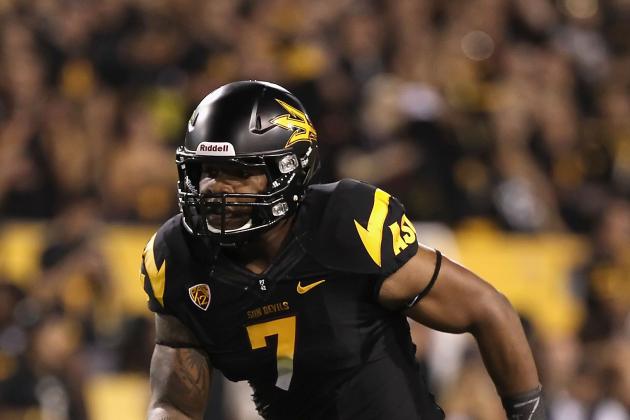 Christian Petersen/Getty Images

Say what you want to about Vontaze Burfict. If this kid gets his mind straight, he is going to be something fierce in the NFL.
Burfict is easily the most violent hitter coming out of college in the past few seasons, but he needs to show he is teachable and willing to keep a cool head. If he does that, look out.
One bone-crushing hit can change a game, and Burfict is absolutely capable of delivering that hit.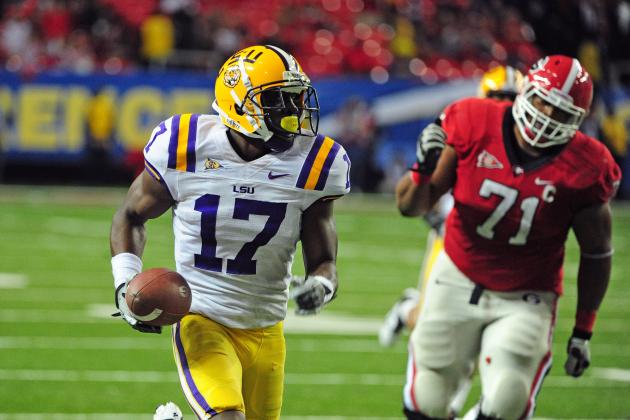 Scott Cunningham/Getty Images

As the best cornerback in this year's draft, Morris Claiborne will instantly improve whatever secondary he ends up on.
If Andrew Luck and Robert Griffin III weren't in this draft, Claiborne would be the favorite to land the top overall selection. He's simply that good of a player.
He is a true shutdown cornerback who can make plays on the ball. His ability to take away an opponents top receiver is what makes him such a game-changer.