WWE Elimination Chamber 2012: 5 Thoughts About the Card So Far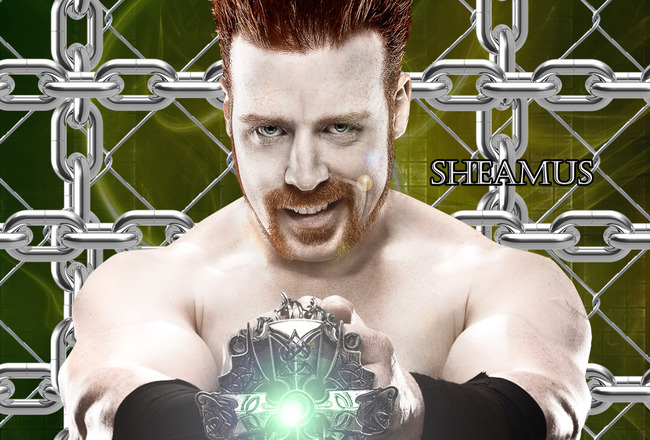 The 2012 Elimination Chamber pay-per-view is just six days away. Considered as the bridge between the Royal Rumble and Wrestlemania, it has had its fair share of big matches and events over the years, since the event began as No Way Out and was an In Your House PPV back in 1998.
Though there are only three matches currently on the card, there's still plenty to think about.as the event nears.
Here are five thoughts on the upcoming card so far.
Ambulance Match: Kane vs. John Cena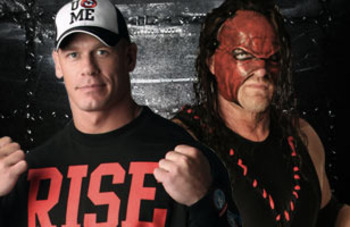 There has been only one Ambulance Match in WWE history—Kane vs. Shane McMahon at the 2003 Survivor Series pay-per-view, which Kane won (Note: the feud between these two was considered by the Wrestling Observer Newsletter to be the worst feud of 2003).
The rules are very simple: no pinfalls, no submssions, no disqualifications, and no countouts. To win, you have to throw your opponent into the back of an ambulance and close the door.
In what should be the final battle of this feud between Kane and John Cena—as Cena will be facing Rock at Wrestlemania 28—it will be interesting to see what kind of spots will occur and weapons used in this match, as I'm sure that the company wants to make sure Cena is healthy enough to wrestle in one of the biggest main events in wrestling history.
Will We Finally See Cena Turn Heel?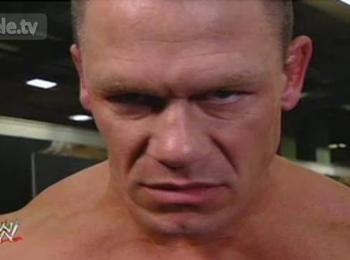 Everybody has been wondering this for weeks, if not months now. Will John Cena finally turn heel from this feud, in and as a result of this match?
Cena is wrestling's biggest draw in terms of attendance. However, recently, he has been showered with more boos than cheers from the crowd.
Will they finally pull the trigger or will we continue to watch the same thing we have seen from Cena for the past several years?
Why Is the Great Khali Here?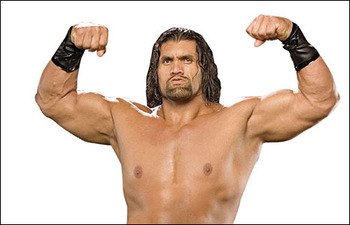 No, seriously—why is The Great Khali here?
There has never been a decent match with this guy in the ring nor is he the intimidating force that he was when he debuted back in 2006.
He replaces Mark Henry, who was suspended indefinitely by Smackdown General Manager Theodore Long (in reality, Henry was suffering from a hyperextended knee).
So... out of all the Smackdown superstars you could have possibly used, you instead went with The Great Khali?
Again, why?!
Will the Miz Get the Job Done in the Elimination Chamber?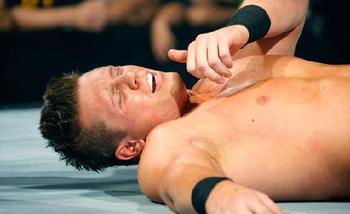 The Miz may be booked in the Elimination Chamber match for the WWE Championship, and he may have lasted a long time in this year's Royal Rumble, but he's been blasted by several employees in recent weeks.
He's been blamed by the company for last year's Survivor Series' poor buyrate.
Triple H scolded him after failing to catch R-Truth, who attempted a dive in a match on the February 6th edition of Raw and hurt the back of his head (thankfully, no serious injuries occurred).
In addition, Alberto Del Rio called him out on a recent radio interivew, not only saying that he hates The Miz, but believes that he is just a "loud, stupid little kid."
He suffered a clean loss to Kofi Kingston, who's been stuck in mid-card limbo for a long time.
So, considering all that has happened to the guy, will he continue to suffer in the Elimination Chamber match? Will he be the first to be eliminated? How quick will it be? And will he continue to spiral downwards after this PPV?
Which Elimination Chamber Match Will Be Better?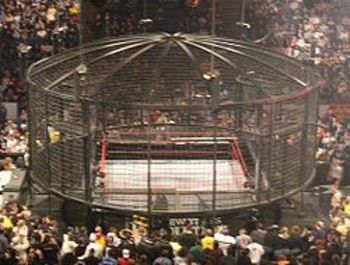 As usual, we get not one, but two Elimination Chamber matches.
One for the WWE Championship, featuring champion CM Punk, Dolph Ziggler, Chris Jericho, Kofi Kingston, The Miz, and R-Truth.
The other for the World Heavyweight Championship, featuring champion Daniel Bryan, Randy Orton, Wade Barrett, Big Show, Cody Rhodes, and The Great Khali.
So, which match will end up as the better of the two?
My money is on the WWE Championship match. It will be interesting to see Punk battle Ziggler (his most recent nemesis) and Jericho (who he is likely to face at Wrestlemania 28). Punk and Jericho are great in-ring competitors and Ziggler has done a great job, since being pushed as a main eventer.
Mix them with two decent guys like Miz and R-Truth and some high-flying spots with Kofi Kingston, and the overall match should be pretty entertaining.
Keep Reading