NBA Rumors: 5 Teams That Need Gilbert Arenas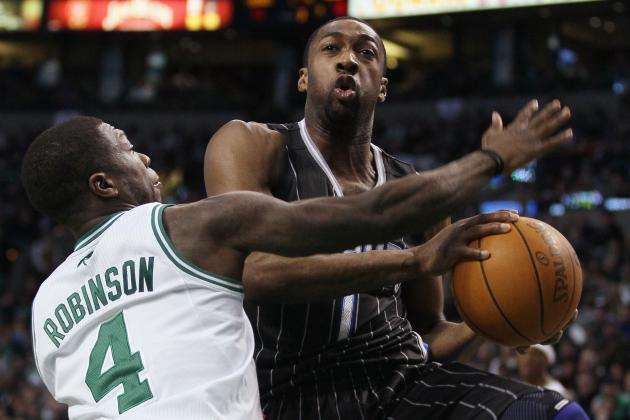 Elsa/Getty Images

It's been a long time, but Gilbert "Agent 0" Arenas is finally back on the NBA radar.
According to ESPNLA.com, the Los Angeles Lakers gave the veteran shooting guard a tryout recently:
Arenas, who turned 30 last month, looked ''slimmed down' and 'explosive,'' according to a source with knowledge of the workout, but no signing is necessarily imminent as the guard flew back to his home in Orlando, Fla., from Los Angeles on Sunday night.
The Lakers could definitely use a backup for Kobe Bryant, but they aren't the only team that could use Arenas.
Let's take a look at five teams that should make a call to Arenas and his agent.
Begin Slideshow

»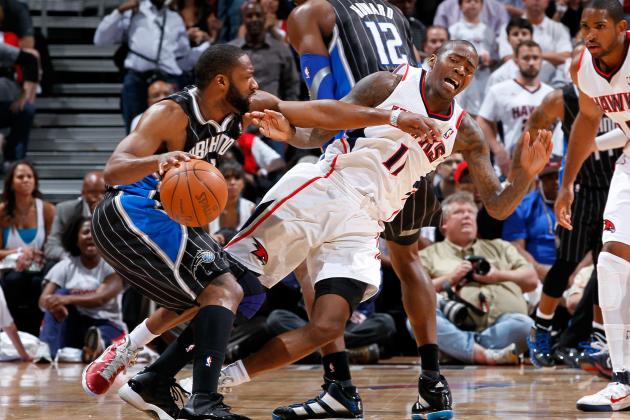 Kevin C. Cox/Getty Images

The Celtics' second unit lacks any sort of scoring potential.
And now that Brandon Bass is out for a couple weeks, they have even less scoring ability.
Adding Arenas as a backup for Ray Allen would be a good move for Boston. If he can even score six to eight points a game off the bench, it will greatly benefit the Celtics.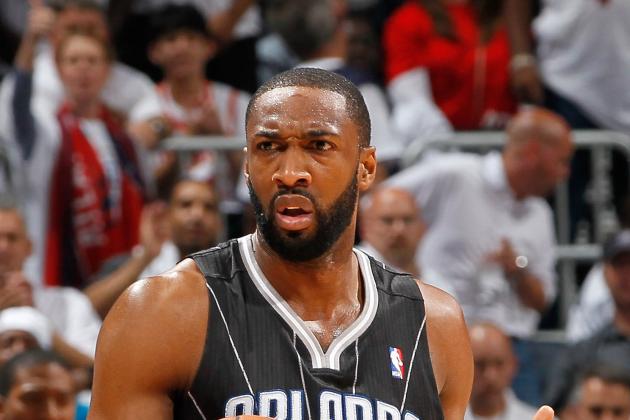 Kevin C. Cox/Getty Images

Even with the recent emergence of Jeremy Lin, the Knicks are still too shallow at the guard position.
Landry Fields isn't much of a scoring threat and neither is Iman Shumpert.
We know Arenas can go on runs when he can offensively carry a team, and that's something the Knicks desperately need when Lin, Carmelo Anthony and Amar'e Stoudemire are on the bench.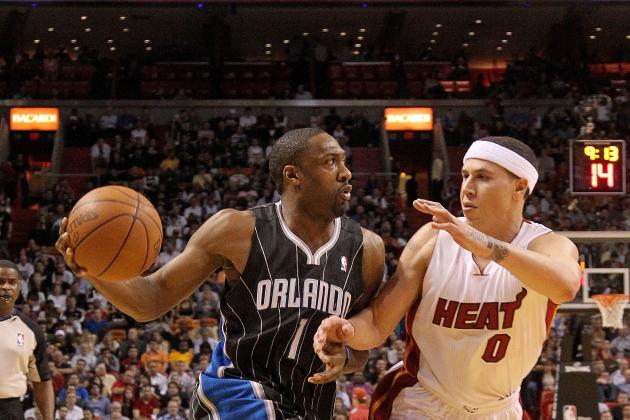 Mike Ehrmann/Getty Images

No one is quite sure how long Richard Hamilton is going to be out for the Bulls, but it could be a couple weeks, so Chicago probably needs to make a move.
Ronnie Brewer is a great defender, but he doesn't score nearly enough to be effective offensively.
Getting Arenas and moving Kyle Korver to small forward on the second unit would make this team a lot better in the long run.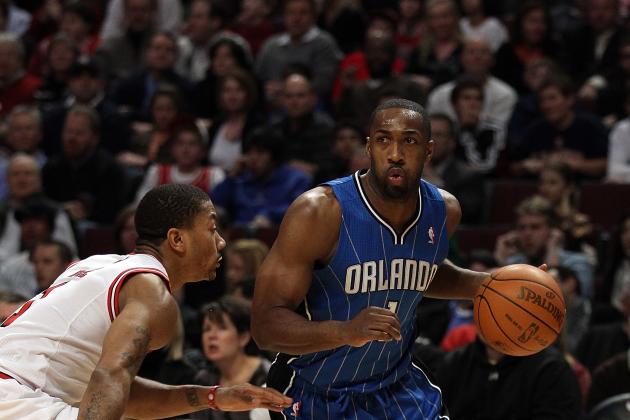 Jonathan Daniel/Getty Images

Chauncey Billups is done for the year after tearing his Achilles tendon.
That leaves Mo Williams as the starting shooting guard for a team that has serious championship potential.
Getting Arenas to add some depth to the guard position would be a great move for this team.
It'd also be another way to beat the Lakers, just like they did when they got Chris Paul.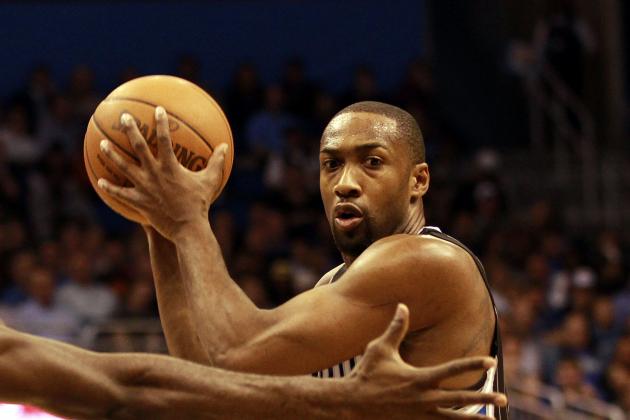 Marc Serota/Getty Images

Kobe Bryant can't get this team to the playoffs by himself (though he's certainly trying).
He has a decent frontcourt in Andrew Bynum and Pau Gasol, but the Lakers guards are terrible.
Arenas may not be quite as explosive as he once was, but he's still a major step up from the rest of the Lakers at the guard position.
They need to sign Arenas as soon as possible, or else their tenuous playoff standing will become even shakier.