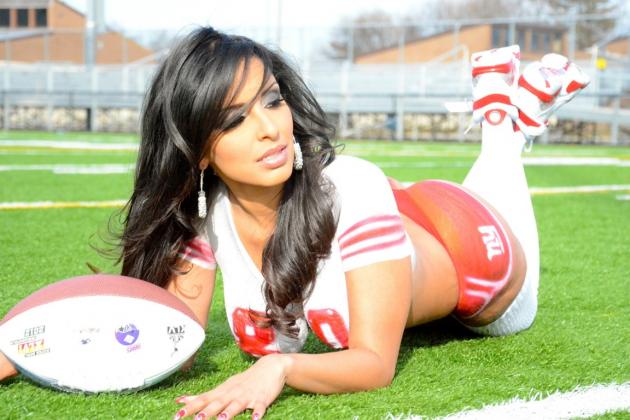 Sports and women... our two passions. But combining the two? Well, that's just euphoric.
While we usually display our loyalty with alcohol, food and tears, beautiful female fans have found their own unique way to offer appreciation.
An erotic pose with a jersey is perhaps the sexiest combination known to mankind, and we're here to study the phenomenon even further.
Let's check out the 50 hottest jersey pics.
Turn on that table fan, it's about to get steamy.
Begin Slideshow

»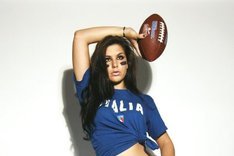 With beautiful women gracing the stands and magnificent stadiums hosting the games, rugby continues to engage more fans from around the world.
We're paying full attention.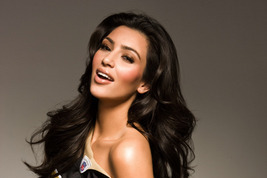 Ah, Kim Kardashian in her prime.
A marriage, a divorce and several law suits later, that smile has faded quite a bit.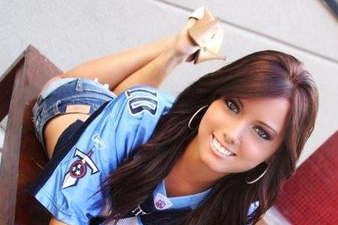 This Titans fan has graced our screens for quite some time now, but her beauty never fades.
Her cameraman clearly couldn't stabilize himself... and we don't blame him.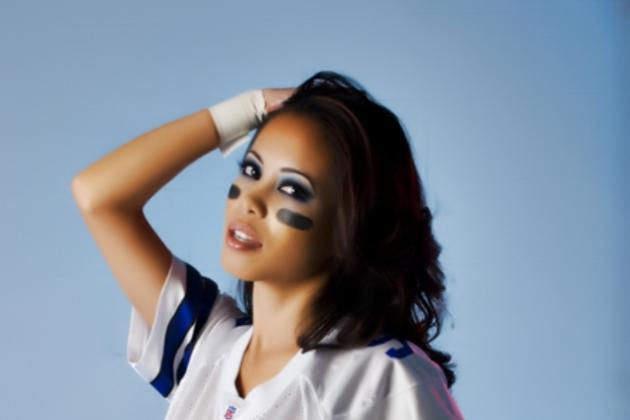 If the Cowboys know one thing, it's beautiful women.
With perhaps the most established cheer squad in the universe and fans like this, losing almost seems insignificant.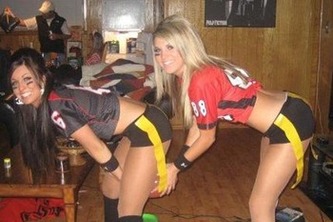 Stellar form, iconic smiles and a proper exchange... the perfect snap.
Lingerie Football League auditions?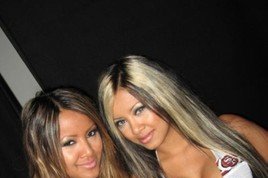 Perhaps it's time to get some female hands on that camera, because these male photographers clearly can't handle the responsibility.
We'd like to believe the obscure angle was planned in an attempt to be artsy and abstract.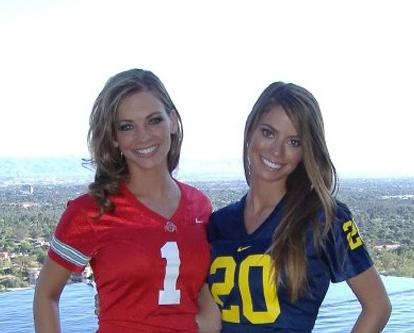 Representing perhaps the sexiest rivalry in college football, these two beauties form the perfect masterpiece.
It's hard to focus on the elegant backdrop.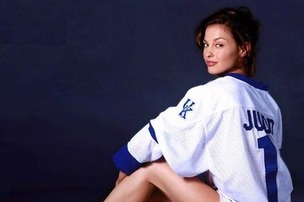 The sexy actress has never been shy about her allegiance to her alma mater.
University of Kentucky's student section is quite appreciative.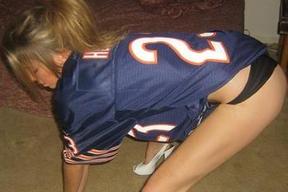 If this fan can master her technique in heels, there's no telling what she can do in cleats.
She's earned her shot.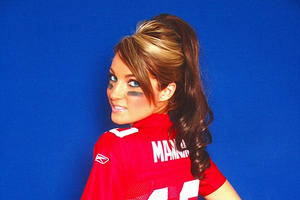 After rubbing our eyes from the excessive brightness, it becomes clear that Eli Manning is a lucky man.
His fanbase continues to show their hardcore appreciation.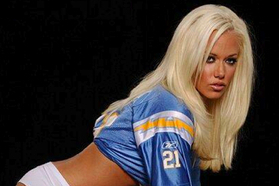 There was a time when Kendra Wilkinson owned the sports world, hogged the spotlight with her provocative attempts at fan support.
Hank Baskett continues to sit back and watch his bred winner work her magic.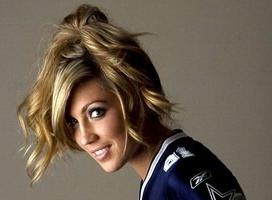 These cameramen continue to have problems focusing on their subjects.
As they slowly fall to the floor while drooling excessively, their control evidently suffers.
A last-second lean before the snap saved the day.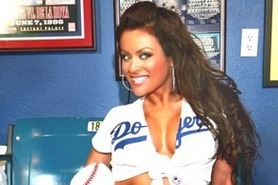 With a smile a bit brighter than that of owner Frank McCourt, this Dodgers fan seems pumped for next season.
The California lifestyle continues to pleasantly surprise us.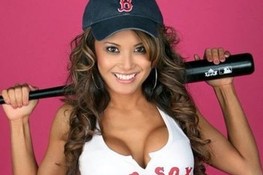 With Bobby Valentine now set to grace the Red Sox dugout, it's no wonder this Boston fan is smiling.
Sure they'll be drinking beers together during games, but it's Valentine's possible comedic acts that have her exhilarated.
She's looking forward to another iconic disguise from the colorful manager.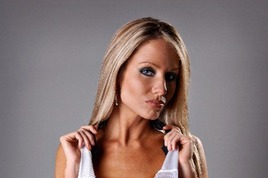 NFL fans were awe-inspired after seeing rookie sensation Cam Newton toss more than 400 yards in each of his first two games.
He was clearly motivated by his sexy Carolina faithful.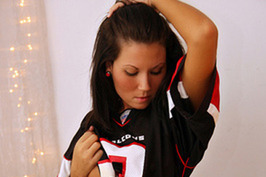 When the high-flying Falcons lost to the physical Giants 24-2 in an obscure NFC Wild Card Game, all this fan could do was turn off the television, chuck some valuable pottery against the wall, punch a hole in the ceiling and call the cameraman.
Her seductive photo shoots clearly relieve stress.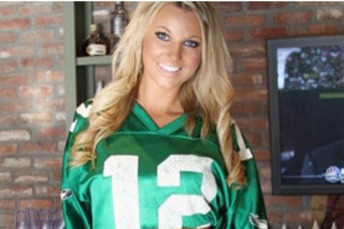 When Vince Young called the Eagles the "Dream Team", he must have been referring to the fanbase (if only).
He should've been a bit more clear.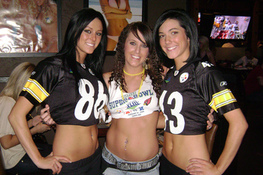 With a rich history and a promising future, the Steelers are rarely bereft of beautiful fan support.
Dousing themselves in mustard is the last step to immortality.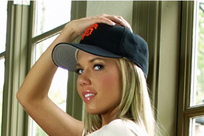 Fans may have been disappointed with Buster Posey's season-ending injury last season, but at least he had something to look forward to.
Time on the bench meant more opportunities to look at his sexy fans.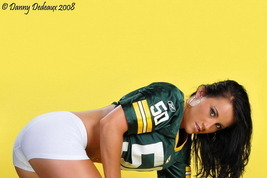 Rather than showing her team how to snap the ball, this fan might want to consider showing them how to catch following their sloppy performance in this year's Divisional Game.
The buttery background is all too perfect.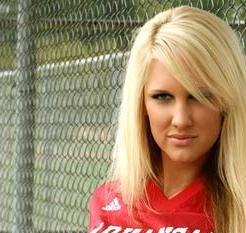 Arkansas fans have certainly missed Darren McFadden's explosive running style since he left for the NFL in 2008.
Like his sexy fans, McFadden's flashiness is promising, yet sometimes ineffective in the trenches.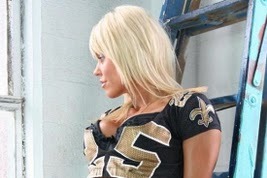 Sure he won a championship, but imagine if Reggie Bush was even half the prolific back he was projected to be when he was chosen with the second-overall pick of the 2006 NFL Draft.
His already-stellar fan support would fly off the charts.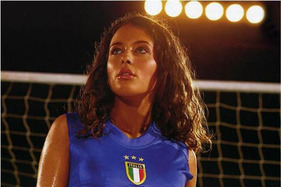 Amid the potent dribbling skills and powerful kicks in European football is exotic beauty that yearns for approval.
With the spotlight on her, this exuberant fan shines bright.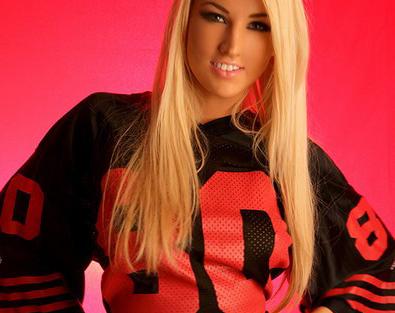 This beauty knows her football, as she is sporting Jerry Rice's legendary black jersey.
Anyone could grab a red one, but she goes a step further and hits up one of his sexy alternates.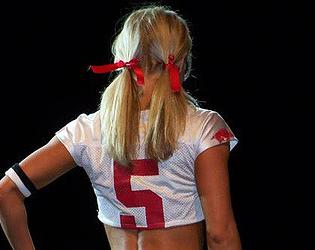 It seems like she's ready to strike a Heisman pose in honor of her favorite Razorback, Darren McFadden.
Considering she forgot to look at the camera, this will have to suffice.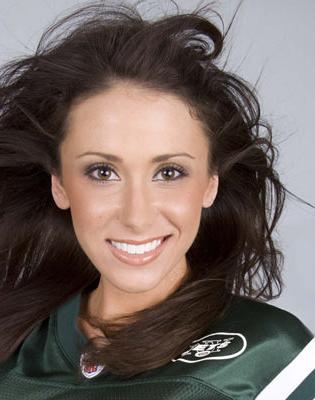 Oh Jen, how we miss you in the Big Apple.
First off, we apologize for Brett Favre's pervish ways.
Second, come back immediately.
In hopes of your reemergence, there's a nice surprise waiting for you in the Top 10 of this production.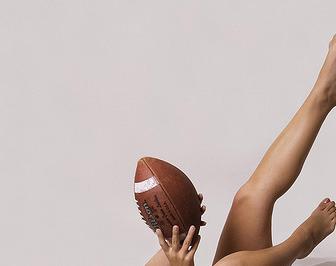 What a workout.
Not only is she doing bicycles, but this loyal fan is holding the ball up to work her abs like the players do.
The jersey is icing on the cake.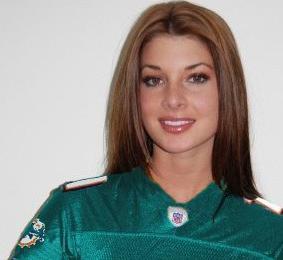 We'd like to believe that this Miami fan will stop at nothing to find her team a legitimate first-string quarterback.
Even if it means she has to step in herself.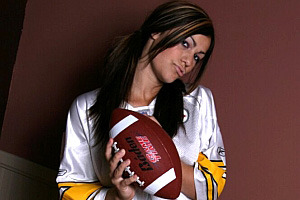 Following her team's shocking overtime loss to the Tebow-mania Broncos in this year's AFC Wild Card Game, this fan was clearly furious.
She evidently decided to mock her tree-like quarterback and his lack of mobility with an injured ankle.
A tough tree nonetheless.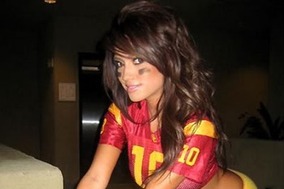 Please tell us she's sporting a John David Booty jersey.
It would be a fitting last name for this sexy fan.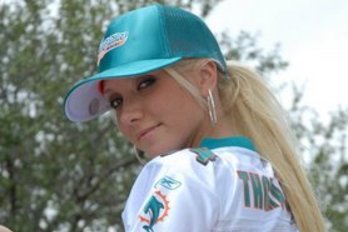 There's nothing sexier than a woman who knows her football.
Legendary linebacker Zach Thomas left a deep impression on the Miami faithful.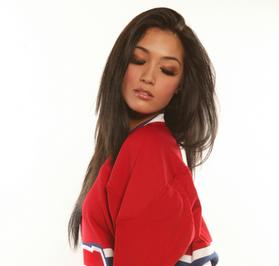 Oh Misa Campo, you're always there to make us smile.
Your allegiance to Canada is duly noted.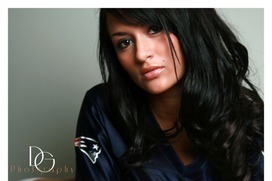 So what he lost two Super Bowls to Eli Manning, Ugg connoisseur Tom Brady will never lose the beautiful diehards he accumulated during his prime.
We now know what Wes Welker was thinking about during the fourth quarter of Super Bowl XLVI.
Or do we?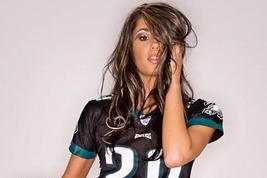 They sure do miss Brian Dawkins' hard-hitting, inspirational-speaking nature in Philly.
This fan's sensual pose is trying its hardest to bring him back.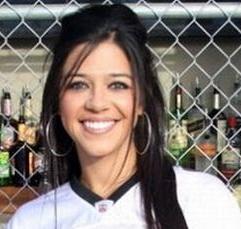 It crushes us to know that this exuberant smile was demolished after Billy Cundiff missed a game-tying 32-yard field goal in the AFC Championship Game this year, yet we're excited to see her next year.
A No. 7 jersey would be the ultimate support.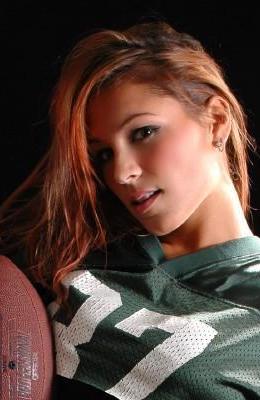 Almost everything about this shot is perfect, especially the striped socks.
However, her handle on the pigskin has fumblitis written all over it.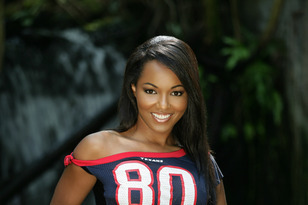 Cheerleaders in the state of Texas continue to amaze us.
It's easy for Andre Johnson to trounce opposing defenses every week when he has these fans supporting him.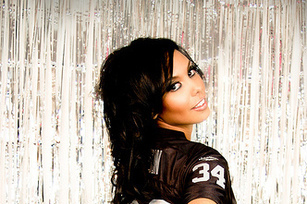 As she looks back on the five-year, $27.5 million contract that Lamont Jordan signed with the Raiders in 2004, this fan remembers the hope she felt and the prosperity she expected.
She's smiling about it now, considering there aren't too many Jordan jerseys floating around Oakland anymore.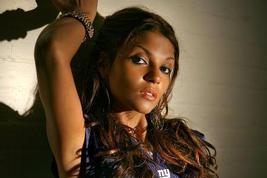 Sure they wanted to hug and caress the illustrious Lombardi Trophy, but it was the Giants' need to please their sexy fans that had them playing their hearts out this year.
Eli Manning wins yet again.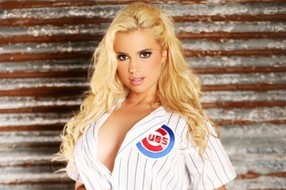 If Steve Bartman looked like this, he'd have been fine after disturbing Moises Alou's foul ball attempt in 2003.
Maybe if Alou spent more time shagging fly balls and less time urinating on his hands before the game he would have actually caught the ball.
Just a thought.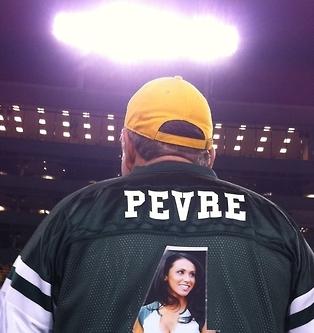 The only word that needs to be uttered at a moment like this is Yes.
Brett Pevre... creativity at its finest.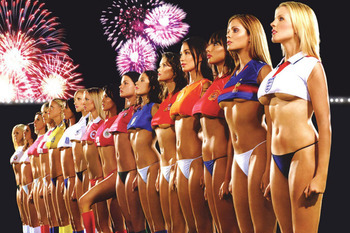 We present to you the real Dream Team.
The explosions in the sky eloquently compliment the historic shot.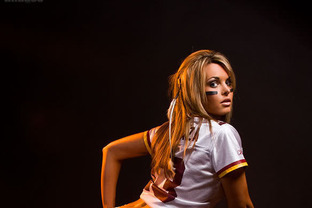 We're almost counting on the Redskins to win a little more, so their fans can get some exposure.
This kind of talent can't be hidden from the spotlight.
Perhaps it's time to put her under center... or at it.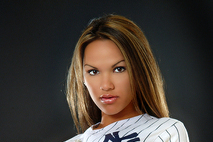 With every title comes just a bit more sexiness.
This is what 27 Championships will bring.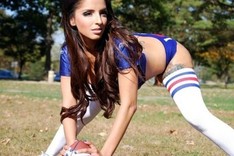 Fans often wonder how the younger Manning brother stays so calm in strenuous moments.
After practicing with this beauty as the center, no situation can make him shaky.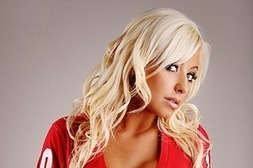 A legend in the jersey-wearing business, this Kansas City diehard seems realistic with her expectations.
Her hesitant, yet hopeful smile exudes the feelings of every Chiefs fan...
They'd love to turn Trent Green's clock back eight years.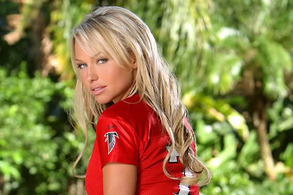 This beauty was too busy enhancing her portfolio to witness her team get trounced in the first round of the playoffs this year.
Great decision on her part.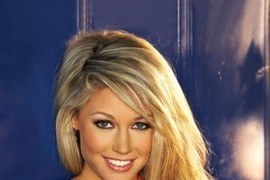 We're assuming (hoping) this photo was taken years before Tim Tebow entered the league, considering she's not putting fist to head while on one knee.
We'd stare at this elegant blonde for hours even if she was.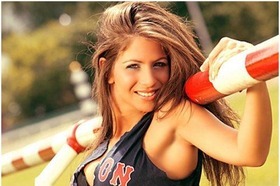 She is the '97 Cabernet Sauvignon of baseball fans, her seduction the pinnacle of supportive beauty.
Oh and you can bet that bottle is from Napa Valley.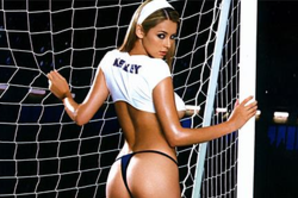 European soccer fans are vicious and fearless in nature, clearly willing to do whatever it takes to win.
If that means standing on the field and obstructing their home goal, then they're clearly willing and able.
And for that we thank them.