World Football WAG of the Week: Lena Gercke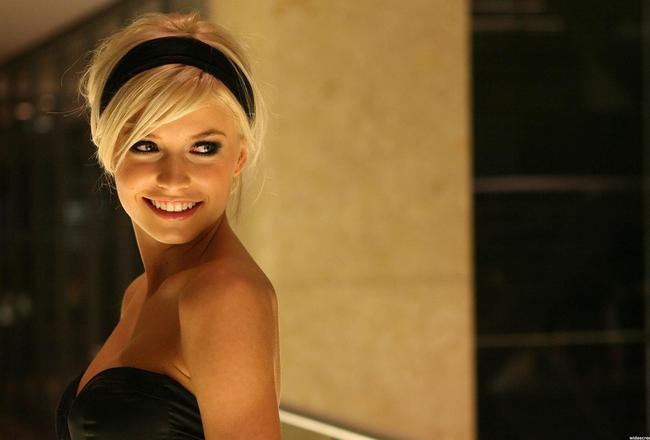 Don't be fooled. Lena Gercke might sound like the name of a gourmet pickle or something, but in fact, it's the name of a very, very hot world football WAG.
Gercke made headlines recently by posing with her boyfriend, Real Madrid and Germany midfielder Sami Khedira. Big deal, right? Well, Gercke's "bra" in the photo was Khedira's hand.
Interested? Here's the somewhat NSFW link.
Interested in more of Ms. Gercke? We thought you might be.
That's why Lena Gercke is the World Football WAG of the Week.
Lucky Guy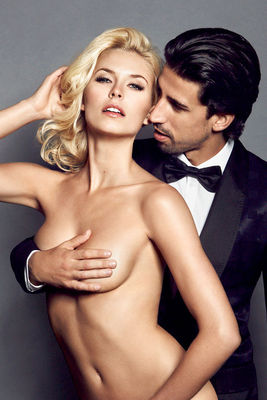 Here's the photo that sent the interwebs into conniption fits. The photo appeared in the magazine GQ.
There's a joke somewhere in here about Sami Khedira and intentional handling, but we're not gonna be able to concentrate long enough to figure it out.
Claim to Fame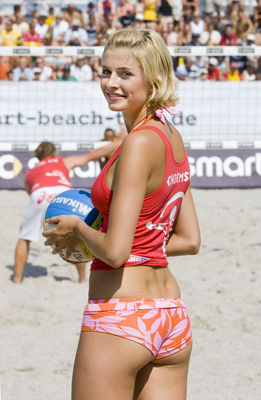 Gercke shot to fame as the first winner of the TV show Germany's Next Top Model.
She has also hosted Austria's version of the show.
Size 6? Really?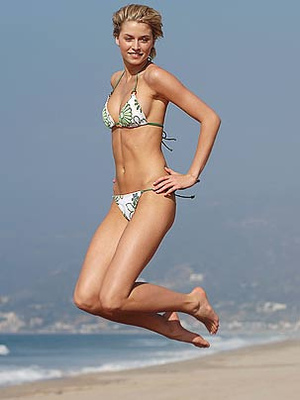 According to this website, the 5'9" Gercke wears a US size 6.
We're skeptical.
Leap Day Birthday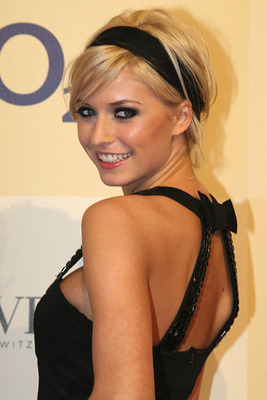 Also according to this website, Gercke was born on a Leap Day, Feb. 29, 1988.
That means she's about to celebrate her sixth birthday. Wait, that sounds creepy.
Yeah, she turns 24 later this month.
Schöne Frau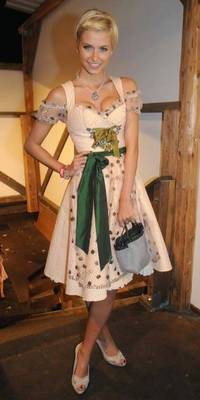 Because Gercke is German, we're required by law to show a picture of her wearing a dirndl.
That's the best advertisement Germany could ever make for itself.
Keep Reading