MLB: The 13 Most Embarrassing Player Tattoos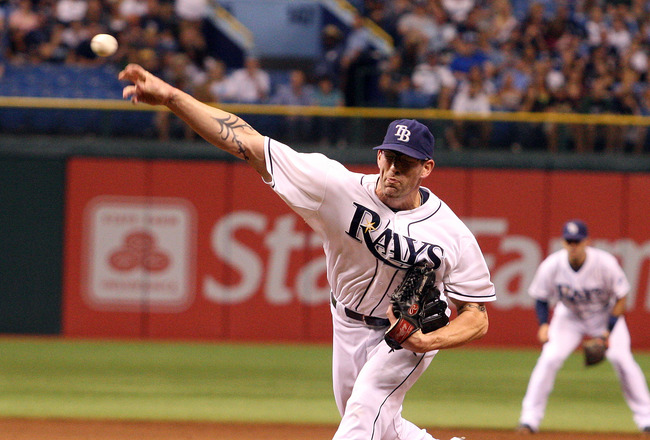 Charles Sonnenblick/Getty Images
Baseball is a game of characters and self-expression. Because it is not the breakneck-paced sport that hockey or football is, part of the draw of baseball is the individual—his story, his quirks and his tattoos.
Well, the last one is the funniest, at least. Many baseball players have tattoos that are true head-scratchers. Others have tats that are just plain stupid. They appear on journeymen and stars alike, and we are free to judge them from the outside.
Whatever their meanings may be, some tattoos just look absolutely awful. Here are a baker's dozen of the worst.
Author's note: Credit to Eric Ball, a B/R featured columnist, for providing inspiration for many of these.
Coco Crisp's Bullseye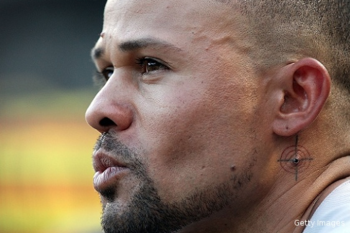 Of all the places on the human body to have a bulls-eye, Coco Crisp chose the area below his left ear. That's like putting a wedding ring on your big toe.
I actually never really noticed this until recently, but it's a really disturbing image. I just can't see the logic behind it.
Carl Crawford's Leo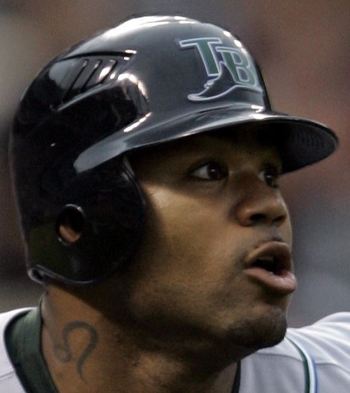 Hey listen, I understand that this is a sign of the zodiac that may have some deep personal meaning to the Red Sox outfielder.
But I have two issues with this. One, why is it on his neck? Two, does it look like, erm, something a lot less publicly acceptable to anyone else but me?
Josh Hamilton's Everything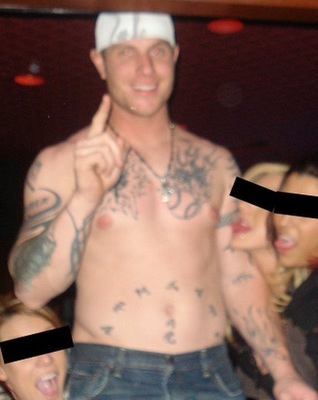 To be clear, I have tremendous respect for Hamilton and the obstacles he overcame to get where he is today. I also want to make it known that I think any sort of reporting of his "relapse" a few weeks ago was embarrassing and should be none of our business.
However, those tats are hideous. I understand they were from a previous life, so to say, but they are just flat-out awful.
Prince Fielder's Name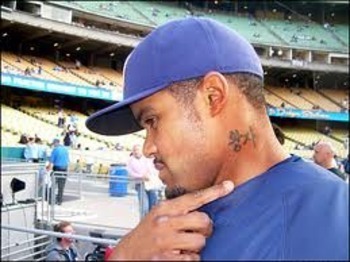 Who would have thought that Prince Fielder was such an egomaniac that he'd get his own name spelled out in Korean as a tattoo? (Hint: everyone.)
I guess it looks kind of cool, but I'm not sure why it's on his neck, and I'm also not sure why he chose Korean of all languages. But hey, to each his own.
Scott Spiezio's Woman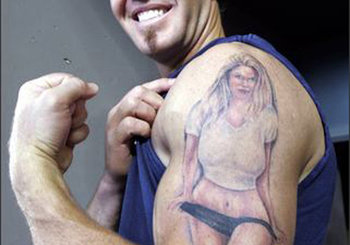 I'll let this one speak for itself, I suppose.
Henry Blanco's Flames (?)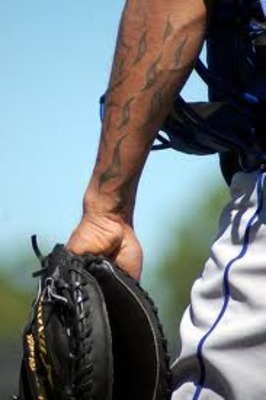 Are they hurricanes? Birds? Flames? Maybe those ninja throwing stars? I'm honestly clueless as to Blanco's intentions here.
Apparently no explanation exists anywhere for them, so I'll have to ask him myself one of these days. If I can ever stop staring at those things, that is.
Kyle Farnsworth's Everything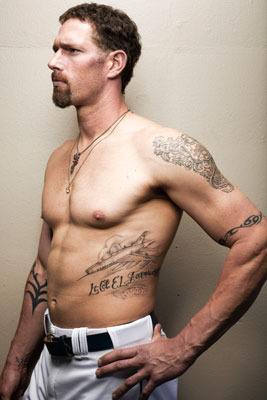 When covering the Rays last summer for B/R, I had the privilege of attending several games as a member of the media. I also had the privilege of seeing Kyle Farnsworth's tattoos, and realizing that they are a perfect reflection of his personality.
Read that as, "I will beat the $@*% out of you."
A.J. Burnett's Stuff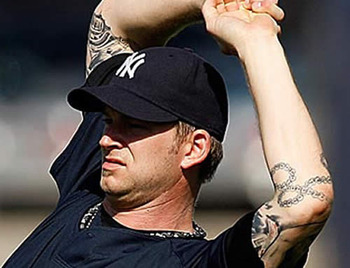 Am I missing something, or is that chain on Burnett's left arm supposed to look likely something normal? We all know Burnett is wild, but usually we describe him that way in regards to his pitching rather than his personality.
But judging from these tattoos, he's probably not the most low-key human being.
Jason Giambi's Skull
I think the conversation between Giambi and the tattoo artist went something like this:
Giambi: "Yo dude, I want to look like a badass."
Artist: "Well, what did you have in mind?"
Giambi: "You know those dudes who ride those motorcycles? I want to look like them."
Artist: "Oh yeah, a skull? I can do that."
Giambi: "Roid rage!"
Jon Rauch's Flaming Ball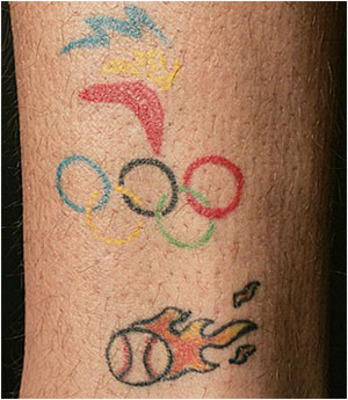 Ah yes, the flaming baseball. It makes perfect sense. Rauch is a hard thrower, so maybe he envisions his fastball as bursting into flames on the way to the plate.
No. Probably not. That is literally the cheesiest tattoo I have ever seen. On anybody.
Peter Moylan's Holy #*%#*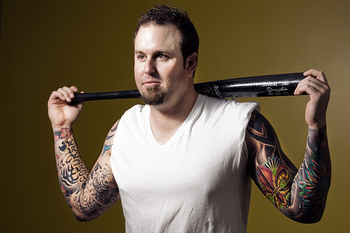 Well, that's one way to express your feelings. It's not that Peter Moylan's tattoos look awful, but they cover his entire arms. Can't you leave a little bit of room? Like, maybe a few inches?
I respect the commitment though.
Brandon Inge's Sons Names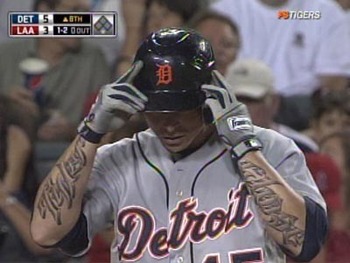 I'm all for having your sons' names as tattoos, but come on Inge, if you're going to do it, do it right.
This looks more like a bad Fubu ad than a tribute to your offspring. I just can't understand what would possess Inge to get those freakish looking things rather than a nice, simple, easy-to-understand tattoo honoring his sons.
A for the thought, F for the execution.
Mat Latos' Baseball Seams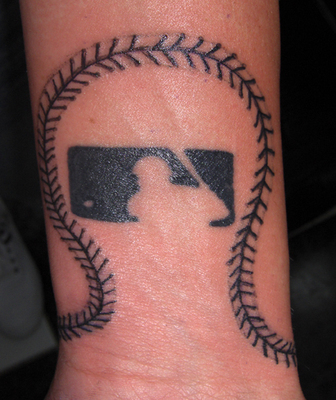 A pretty obvious prerequisite for playing baseball professionally is that you love the game. That said, Mat Latos doesn't feel like his love for the game is adequately conveyed in his play. T
he Reds' pitcher has baseball seams and the MLB logo tatted on his arm, as if to say, "I LOVE BASEBALL MORE THAN YOU."
Okay, Mat. We get it.
Keep Reading