Luis Suarez vs. Patrice Evra: Why It's Time to Bury the Hatchet and Kick on
February 13, 2012

Shaun Botterill/Getty Images
Following the entire Evra-Suarez fiasco, from the Uruguayan calling Evra a "Negro" to the infamous handshake gate at the theatre of dreams, many instances like these leave a sour taste in the mouth and make you look at things which malign the beautiful game and destroy the very joy which can be gained out of it.
To be honest, I'm a Manchester United fan, but there's been one thing which I've always admired: the close-knit support that Liverpool fans give to their club. I won't say its unrivaled, but it's one of the most admirable support I've seen 'til now. 
I'm certain that many Liverpool fans were incensed when Suarez was found guilty. On the face of it, he doesn't seem to be racist. Can someone who is the darling of an entire nation be guilty of racism? Can someone who has been playing such wonderful football during his time at Ajax and transferred to Liverpool FC for a substantial sum be guilty of using an offensive or derogatory word?
I for one thought it was just a prank, but when I quietly followed the news, I realized that this might be something more serious than I thought. Consequently, Luis Suarez was found guilty; the FA released a 100+ page report in order to vindicate their stance and Patrice Evra began to receive more flak from various corners for standing up to racist behaviour.
Liverpool fans, understandably, were incensed at seeing their beloved No. 7 found guilty of a crime which they thought he didn't commit and defended him wholeheartedly. Was it right on their part to do so? Especially since the evidence given by Suarez was found to be inconclusive?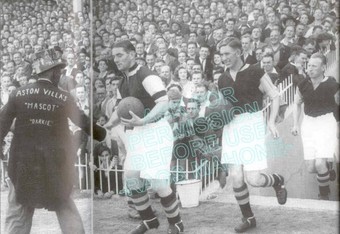 To be honest, I still don't know whether Patrice Evra is a total saint, or Luis Suarez is a total sinner. But there were some things which made me look at them both in a different light.
11th of February, 2012 at Old Trafford, a powder-keg of a match was to be played between Manchester United and Liverpool. There was also the handshakes before the start of the match, which was a chance for Luis Suarez to help bury the hatchet and show what he's really capable of on the pitch with his feet, and not with anything else.
What happened next was entirely out of the script. He snubbed Patrice Evra's handshake. At this juncture, I'm certain to have some Liverpool fans accuse me of being one-sided, as some of them would claim that Evra shrank back when he saw Suarez and he (Evra) did not want to shake his hand. Consequently, Evra pulled his hand back to semi-complete the formalities, and Rio Ferdinand chose not to shake his hand at all. 
The Frenchman did have a glimmer of a chance to score but couldn't, whereas Suarez did score a goal but his team was on the losing side. At the end of it, Patrice Evra was celebrating in front of the fans with the Liverpool players beside him walking off the pitch, with reports coming in of halftime bash ups, someone letting loose his spit on David de Gea (unconfirmed reports) and Evra who went on to look for Suarez during half time (again, unconfirmed). 
All these unsavoury events have made one's own ego and pride greater than the game, and at the end of those 90 minutes, the beautiful game of football was what well and truly lost. Acrimony, vitriol and scorn was heaped on Suarez from all quarters from various managers and ex-players, who also made their feelings clear on Twitter (Emmanuel Frimpong).
Gerard Houllier openly stated that what Suarez did was stupid. Kenny Dalglish found himself in a spot, and it took Liverpool's American owners to intervene, Liverpool's managing director Ian Ayre to release a public statement condemning what Luis Suarez did, and finally, El Pistolero, as he is fondly referred to by fans, released a public apology, but nowhere did he mention he was sorry about what he said or did to Patrice Evra.
He even went on to release a cryptic tweet by saying, "Everything is not as it seems." Whether it was in reference to what had happened between him and Evra or him and the FA, we will never know.
But what has clearly emerged from the entire fiasco is this. Even from a Manchester United fan's perspective, Patrice Evra was wrong to have celebrated wildly in front of the home fans. True, winning the match was one thing, but even Rio Ferdinand and Sir Alex Ferguson were quick to say that he shouldn't have done that.
Also, Luis Suarez could have behaved better in the circumstances. If he thought he was not wrong at all in the circumstances, he should have gone ahead and shaken Evra's hand, because it would be the mark of a true great player. Not like the vitriol from the Stretford End would have lessened, but it would have earned the respect of many Manchester United players and put the whole issue to bed.
His childish demeanour has not only earned the wrath of various sporting figures, but criticisms from various bodies such as the PFA. Show Racism The Red Card has also been free-flowing since then.
One of the earliest instances of racism in the British isles was when a black mascot for Aston Villa (who used to be nicknamed Darkie) was a prominent figure during their games. Those days are long gone, but the current cloud of racism surrounding the game have taken us back to a hostile and insecure atmosphere.
Recently, Manchester City player Micah Richards was said to have closed down his Twitter account as a result of continuous racial abuse which he was receiving. This goes to show that racism is far from gone in England.
Kenny Dalglish has apologised, NESV's owners had to step in and make Luis Suarez apologise, Manchester United also launched a swift acceptance of the apology and accepted their willingness to move on. What fate awaits Luis Suarez will now be decided by John Henry and Tom Werner, because all these events have greatly tarnished the image of a football club with a glorious past and a wonderful fan base.
This has left a very bitter aftertaste in all our mouths and the ideal course of action would now be for Luis Suarez to personally apologize to Patrice Evra, and the matter can come to an end. 
Liverpool fans will, of course, point out to Evra's own chequered record and be quick to point out that he is no saint when it comes to playing the race card, but one thing must be noted, and that is throughout the whole ordeal, the Frenchman never made bombastic claims, nor did he seek to take Dalglish and LFC to court for openly lambasting him and questioning his integrity as a human being and a football player.
The incidents at Stamford Bridge and Anfield come to mind, but what must also be noted is that he didn't complain at all. The accusations of the race card were reported by Mike Phelan and two deaf fans who claimed to have lip-read what Steve Finnan had said. Evra didn't complain. He accepted the suspension and all was forgotten. 
Whether or not Luis Suarez, after undermining Dalglish's authority and sinking the image of Liverpool, has a future or not at Anfield will be decided in the next few days, according to unconfirmed reports.
He too doesn't have the best of past histories, from "The Hand of God" in the World Cup quarterfinal against Ghana to "The Ajax Cannibal" incident. The best course of action would be for Suarez to personally apologise to Evra, which I am certain Evra won't turn down.
All would be finished then, and Manchester United FC and Liverpool FC can continue their passionate rivalry on the field, and not off it on other matters.