5 Things We Learned from Premier League Weekend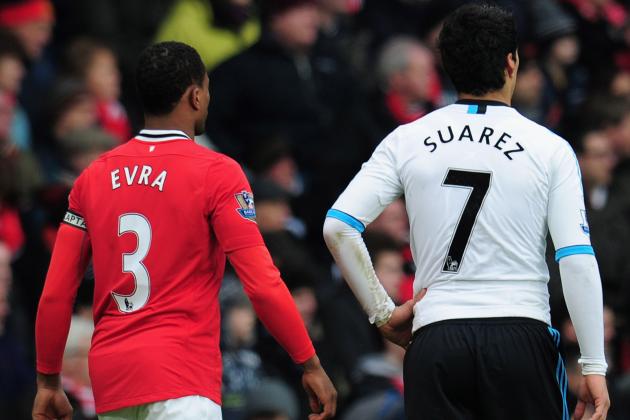 Shaun Botterill/Getty Images

Manchester United vs. Liverpool. Everton vs. Chelsea. Tottenham vs. Newcastle. That's some thrilling back-to-back-to-back Premier League action on Saturday morning/afternoon, depending on which side of the Atlantic you're on.
What a way to kick off the weekend!
Well, at least it should've been.
Unfortunately, the big talk concerning the EPL this weekend was about what happened just before and after Manchester United's 2-1 win over arch-rivals Liverpool. Actions of players from both teams and both managers disgraced one of the greatest rivalries in sports.
Other than that, Arsenal legend Thierry Henry bid adieu to his Gunners with a stoppage-time winner against Sunderland that put the Gunners in fourth place. Chelsea continue to look lost, while Tottenham certainly won't be settling for third anytime soon.
One thing's for sure. This weekend in the England provided plenty of talking points.
Begin Slideshow

»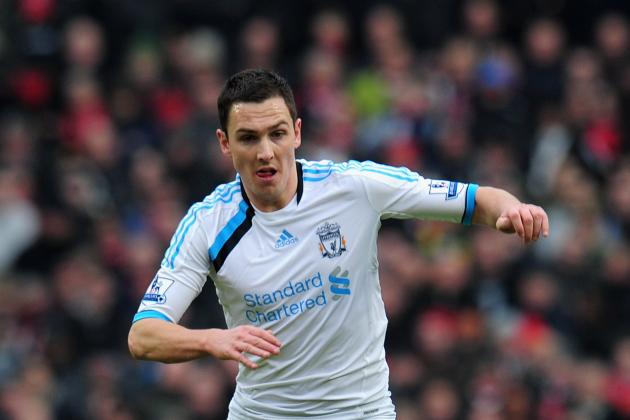 Shaun Botterill/Getty Images

Liverpool spent big bucks in 2011, and it just hasn't paid off. With many of the players, chances are it won't, and it's time to start exploring other options.
It was surprising to see Kenny Dalglish and Liverpool do nothing in the January transfer window, and you can bet they won't be repeating that this summer.
Stewart Downing has been dreadful, but the man he's supposed to be crossing to, Andy Carroll, hasn't been any better. Jordan Henderson has shown his age, though he could certainly be one to watch, while Charlie Adam has only been decent at times.
Luis Suarez has proven he's a high quality player, but he's been embroiled in too much controversy, or he just hasn't been enough.
If not for Craig Bellamy, Liverpool would be in very dire straights.
Liverpool now has a deep side, but that doesn't mean it's good enough to be competing at the level Liverpool should be.
Dalglish will need to be active in the transfer window this summer, but his current crop of players will need to step up until then to ensure that Liverpool is still in a desirable place when that time comes.
First off, Patrice Evra, watch and learn. If someone refuses to shake your hand, get over it, move on. Don't make it a bigger deal than it already is.
Secondly, the handshake that wasn't between John Terry and Wayne Bridge will never be topped.
Manchester United-Liverpool was marred by controversy from the start. Luis Suarez refused to shake Evra's hand, followed by Evra trying to force the issue. Then Rio Ferdinand felt like he had to get involved somehow and thereby refused to shake Suarez's hand.
All in all, it calls into question the real need for a mandatory handshake before each match.
Keyword: mandatory.
The handshake is meant to signal mutual respect and good sportsmanship between the players, but the fact that it's mandatory really takes away from that message. In most sports, players shake hands before and/or after games out of choice, and therefore, the gesture means so much more.
In world football these days, it seems so much more robotic. That such controversy has been caused by non-shakes shows that the point really isn't coming across.
The FA decided to call off the handshake before Chelsea's FA Cup tie with Queen's Park Rangers a few weeks ago to avoid any incident between Terry and Anton Ferdinand, which shows they can't possibly see it as that meaningful.
Point is, players shouldn't have to shake hands, and fans and match officials shouldn't have to worry about it.
Respect can't be forced.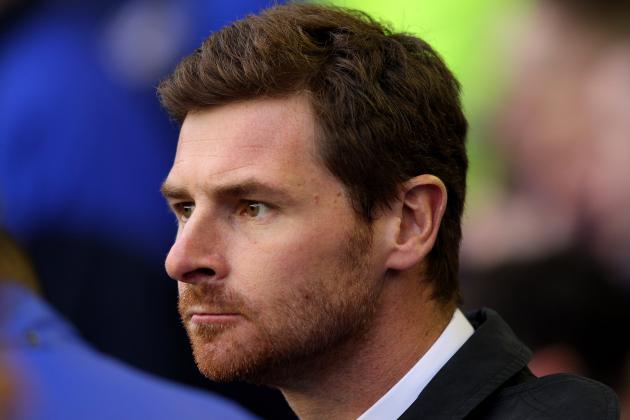 Alex Livesey/Getty Images

Andre Villas-Boas' time as manager of Chelsea is up. At this point, it's only a question of when.
A week after drawing with Manchester United despite leading 3-0, Chelsea put in an uninspiring display at Everton and duly lost 0-2. The result, coupled with Arsenal's win put them level on points with the North London club, but in fifth place due to goals scored.
It's actually a wonder Chelsea were even in fourth place for so long given how poorly they've played much of the season.
AVB has been unable to solve the Fernando Torres riddle, and he's also overseen the start of Frank Lampard's decline. His squad selections and player management have been baffling at times, and most often he and his squad have just looked lost.
The only thing that could delay his fate is a good performance in the Champions League Last 16, starting this week.
However, it's impossible to see AVB as manager of Chelsea next season and pretty darn hard to see him still in the manager's seat in a month.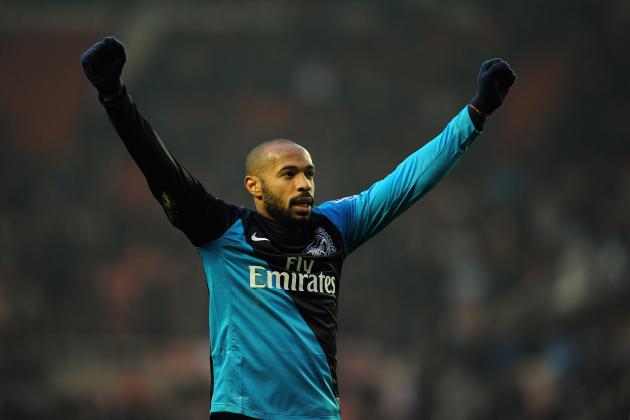 Michael Regan/Getty Images

Thierry Henry gave Arsenal a very sweet parting gift, and it could mean a whole lot more than three points. With Newcastle, Chelsea and Liverpool all losing this weekend, Arsenal claimed fourth spot thanks to Henry's stoppage-time winner over Sunderland (with an assist from the much-maligned and deservedly so Andrei Arshavin).
Though they are tied on points with Chelsea and only four points ahead of Liverpool in seventh, the Gunners certainly look in control to nab the last Champions League spot.
Following a horrendous start to the season, Arsenal have played overall steady football since October. Even with Henry leaving, Robin van Persie has easily been the Premier League's best player this season.
While none of them have been knocked out, Newcastle's lack of depth and world-class talent to match the other three has started to show, while Chelsea and Liverpool each have too many problems to count.
If Arsenal merely focus on their own game and play the kind of football they've played much of the season, the Gunners could run away with fourth place.
Who would've said that in September?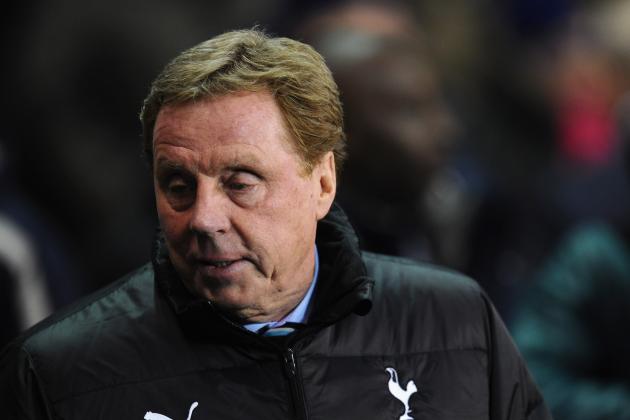 Mike Hewitt/Getty Images

So Harry Redknapp is cleared of tax evasion charges the same day Fabio Capello resigns as manager of the England National Team. That's almost too convenient to even believe it was staged.
There's no doubt that good old 'Arry is the favorite to take over for Capello before this summer's European Championships, and that would provide quite a boost to the England players and fans.
They still wouldn't have the talent to match the likes of defending World and European champions Spain, Germany and Netherlands, but who would've thought Tottenham had the talent to be where they are now?
Redknapp is certainly a special manager who knows how to get the best out of his players, and the Three Lions could certainly use that.
It would be tough for Tottenham to lose Redknapp now..They sit in third place on 53 points, with a shot at moving up. And for Redknapp to leave before Spurs secure automatic Champions League qualification would be a huge blow.
But managing your country is a huge honor, and Redknapp could be coming along at a great time for England. They're transitioning away from their supposed Golden Era, and moving into a very bright future.
It's clear 'Arry wants the England job. The question is whether he wants it right now.