George Mason Basketball: Previewing the Showdown with VCU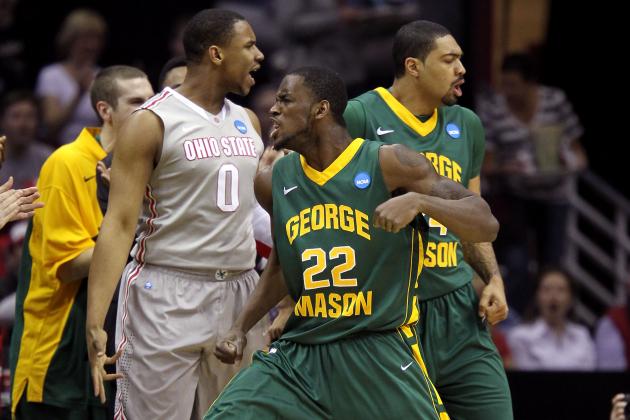 Andy Lyons/Getty Images

The day is almost here.
Since the moment George Mason's basketball schedule was released, fans have circled February 14th. On the day where we celebrate love, a rivalry that represents everything but will be renewed.
George Mason takes on VCU in a battle of first-place teams in the CAA at 9:00 PM on Comcast Sportsnet this Tuesday.
The rivalry between VCU and GMU has taken on a life of its own over the past few years. Although Mason has had the edge in the regular season of late, VCU has dominated the postseason, including knocking the Patriots out of the CAA tournament each of the past three years.
Add in VCU matching George Mason with a Final Four run this past March, and you have two strong teams with two ravenous fanbases ready for a fight.
Here are a couple of keys to the game that will help Mason come out on top of this contest for CAA supremacy.
Begin Slideshow

»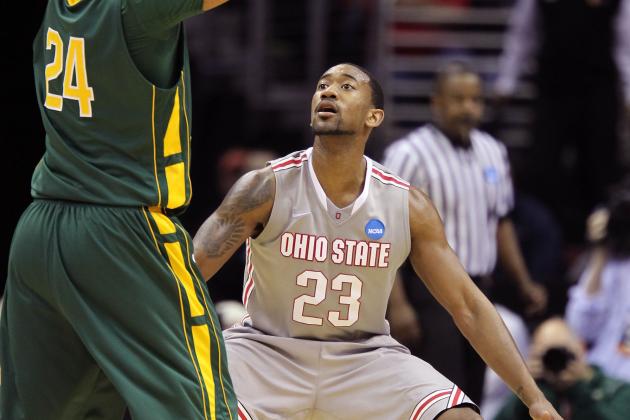 Andy Lyons/Getty Images

Anyone who has watched a game of George Mason basketball this year knows of their maddening turnover problems.
Mason is averaging 15 turnovers a game, and the most frustrating part of it all is that the turnovers are not coming just from the inexperienced backcourt.
Although guards like Corey Edwards and Bryon Allen have certainly struggled protecting the ball —they average 2.1 and 2.5 turnovers per game respectively — it is actually senior forward Ryan Pearson who leads the team in turnovers.
On the flip side, VCU, employing their "Havoc Defense" has tortured offenses and averages 10.22 steals per game, good for second in the nation.
Needless to say, the Patriots as a whole are going to have to make an effort to protect the basketball against VCU.
VCU loves to press and create halfcourt traps for offenses, forcing them to make bad, cross-court passes that lead to easy steals and points for the Rams.
For Mason to come out on top in this game, they need a smart game from Corey Edwards and Bryon Allen, specifically. VCU will try to force this young backcourt to panic and make mistakes, and Mason cannot allow that.
If the guards can limit their turnovers and maximize the amount of Patriot possessions, Mason will have a major leg up in beating VCU.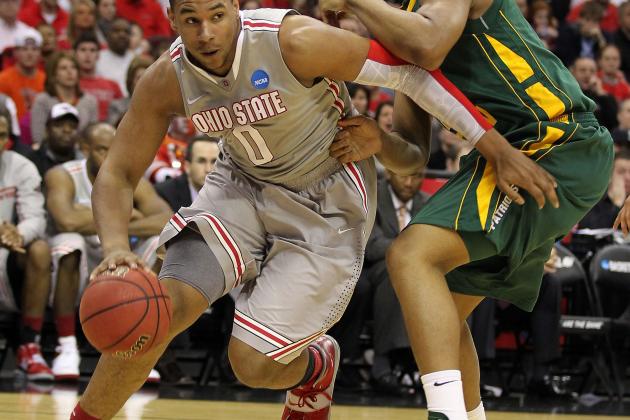 Andy Lyons/Getty Images

VCU plays a high-octane offense and they like their games to be at a quick pace. Numerous times this season, VCU has found a way to goad teams into playing their style, and if you attempt to beat VCU at their own game, chances are you are not going to be successful.
For Mason to beat VCU, they are going to have to resist playing VCU's style.
That means no three-point shooting contests. No sprinting up and down the court. No panicking on a VCU run.
Mason needs to take advantage of their strengths, and not worry about what VCU is trying to get them to do. Instead of trying to answer a VCU three pointer by forcing up a three of their own, Mason needs to exploit their huge advantage in the paint and play hard defense to get the ball back.
Sophomores DJ Haley and Juvonte Reddic are going to have a tough time handling seniors Mike Morrison and Ryan Pearson, and they have proven at various points this season that they are suspect defending backdoor cuts and strong big-man moves.
For Mason to win this game, they need to make sure they don't get away from their strengths, and running a halfcourt offense, limiting VCU's possessions and taking full advantage of the paint is a good way to go.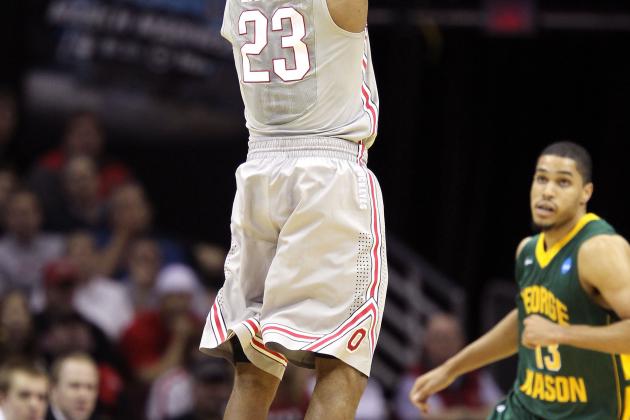 Andy Lyons/Getty Images

This is easily the most important key of the game.
I have said many times that Mason's offense runs through their defense. Mason uses hard defense and steals to ramp up the energy of their offense and get easy points.
VCU is exactly the opposite. Their entire game plan runs through their offense, and the main focal point of their offense is shooting three pointers.
As any team who met VCU in the NCAA Tournament last year can tell you, VCU is absolutely devastating when they are hitting from deep, and are nearly impossible to stop.
Just about every man on the VCU roster has enough confidence to jack it up from three-point range, but the guys Mason really has to key on is junior guard Troy Daniels, who leads the team in three-point percentage, and star player Brad Burgess.
Burgess can be a game changer. When he's on fire from deep, VCU's offense is extremely hard to stop, but when he goes cold, the Rams struggle to score points.
So why is stopping the three so important to the overall game plan? As I said previously, VCU likes to employ a fullcourt press on defense, which not only forces turnovers, but ramps up the speed of the game.
The fullcourt press can only happen after converted shots. Seeing as the vast majority of VCU's offense is from behind the arc, the rest seems self explanatory. If you can limit the three pointers, you can limit the press, and that keeps the game at your pace.
Mason needs to have some high intensity man-to-man coverage and not give any shooter an open look the entire night.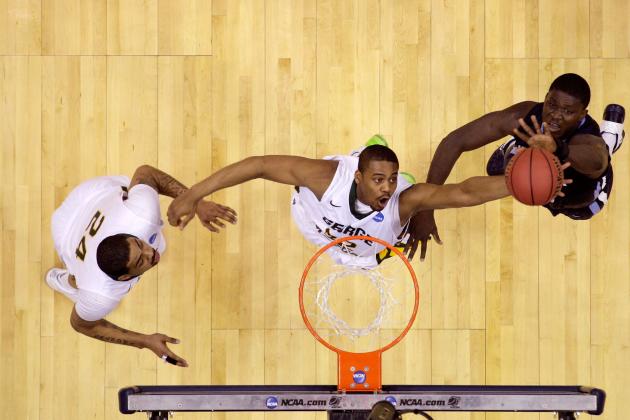 Andy Lyons/Getty Images

The George Mason Patriots have had a very fickle relationship with rebounding this season.
It seems that when the Patriots fight hard to crash the boards, they can out-rebound anybody, but they've had their moments where they seem to be complacent just hoping for a rebound.
Take Ryan Pearson against JMU for example. In the first half, Ryan had two rebounds. After a tongue lashing from assistant coach Roland Houston about his lack of effort on the boards, Ryan grabbed 13 rebounds the following half.
So clearly, the ability is there, just not always the effort. I expect that to be different come Tuesday.
For one, Mason just plays differently against high-caliber opponents. Their intensity level is higher and their emotion is higher, and all of it equals much better play from the Patriots.
Add in that the Patriots' big men are much more physical and experienced than VCU's bigs, and this should be a game where Mason can dominate the boards.
Controlling the rebound battle will help the Patriots in two ways. On offense, it will give Mason more opportunities for easy baskets and more opportunities to control the clock and the pace of the game.
On defense, it will limit VCU to one-shot-and-done per possession, and for a team who is as good from three-point range as the Rams are, this is imperative. Giving a team like VCU two and three shots per possession is an easy way to spell your doom.
The combination of strong defense and stronger play on the boards will help hinder VCU's offense and may swing the game into Mason's favor.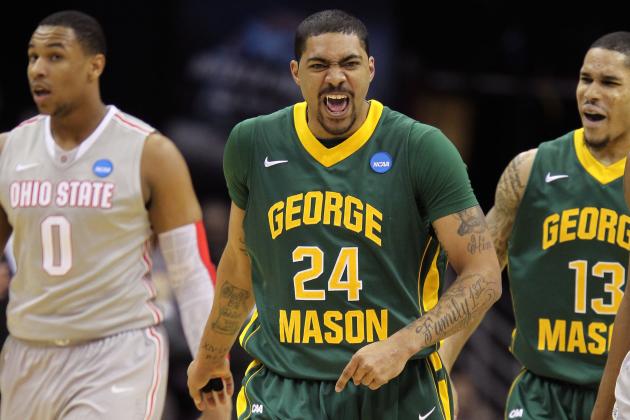 Andy Lyons/Getty Images

As the old saying goes, it's not how you start, but how you finish, and that will most certainly hold true for the game on Tuesday.
Mason has struggled at times to finish games strong. Just this past Saturday, the Patriots controlled nearly all of the first 36 minutes against UNCW before allowing the Seahawks to go on a late 9-2 run, cutting an 11-point lead to four and causing the Patriots and their fans to once again sweat out the end.
This is not the first time Mason has done this either. In an earlier game against JMU, the Patriots dominated the entire game until the last few minutes, almost allowing a beaten Dukes team to steal a victory.
VCU has survived their share of early deficits to come away with the victory late, as highlighted by their Saturday game against ODU where they trailed by as many as 12 in the first half, and yet still came away with the 68-64 victory.
Even if Mason comes out to a hot start, they cannot relax for even an instant. This VCU team is built around going on fast 9-0 runs, and if you start to feel comfortable for one second against them, the Rams can hurt you bad.
For this key, I look to Sherrod Wright. The redshirt sophomore has made a name for himself in being a closer for Mason, and seems to play his best when the pressure is on late, so look for him to play a major factor in the outcome of this game.
Of course, playing well down the stretch falls on the shoulders of the entire team, not just one man, so Mason is going to have to play with the same intensity at the end of the game as they do at the start.
When the Patriots do this, especially in their own building, they are incredibly tough to beat.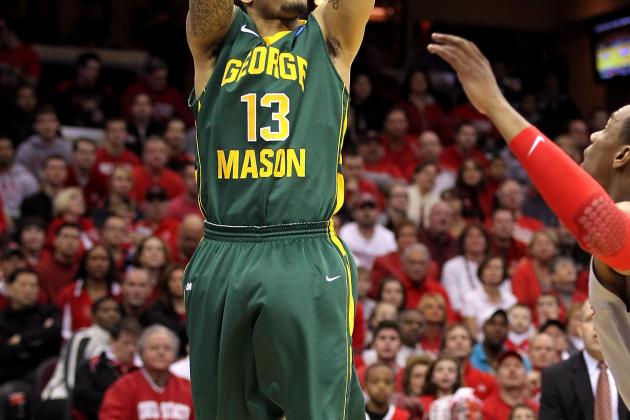 Andy Lyons/Getty Images

I'd be lying if I said I wasn't excited for this one.
Like any rivalry game, this one is going to be hard fought and may very well come down to the wire.
VCU has won 11 straight games, so they are obviously riding a wave of momentum, but Mason has only lost twice since December 23rd, so they are plenty hot themselves.
I predict that Mason comes out with an intensity we haven't seen since their matchup with Drexel over a month ago, and that this intensity will spur a fast start for the Patriots and a tough shooting night for the Rams.
Naturally, the Rams will go on a run to make it a two-point game at half, and the two teams will slug it out for the entire second half, with neither team being able to comfortably pull away.
In the end, I predict that a key defensive stand and some Sherrod Wright free throws gives Mason the victory in this battle: 68-64.