5 Under-the-Radar Free-Agent Targets for Mike Holmgren and Cleveland Browns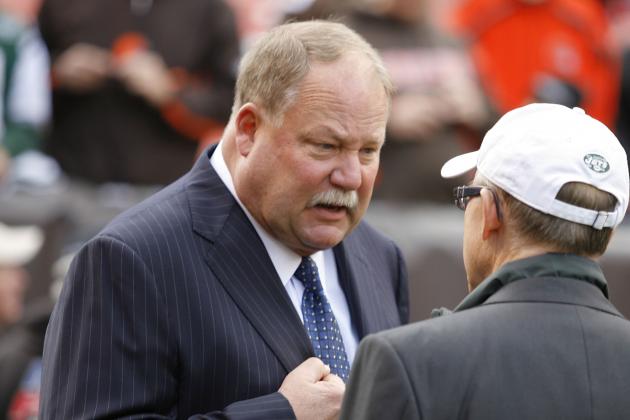 Matt Sullivan/Getty Images

It's every NFL fan's dream to see their struggling team make a huge splash on the free-agency market after a disappointing season, signing big-name stars and sending a message that they are committed to winning, at any cost.
Thanks to stringent salary-cap limitations in the league, most teams can't do that even if they want to. For most teams who are willing to spend, the cap generally prevents them from signing more than one or two top-flight free agents.
The Cleveland Browns are in a pretty good position, however, to make some noise on the open market. That is, if they even want to.
Cleveland is expected to be about $20 million under the cap when the signing period begins; by free-agency budget standards, that's better than most teams willing to pay out can do.
But unfortunately for those hoping the Browns will rush out and sign the flashiest, most expensive player on the market at positions where they need help, it seems unlikely that Cleveland will be going on a luxury-caliber spending spree.
The Browns do have enough money to make some significant purchases, of course, but the budget (and the will to spend it on one, big-name player) is not as big as it seems.
Some of that money will go to in-house free agents like D'Qwell Jackson and possibly Peyton Hillis, and the rest will likely go to a cast of B or C grade free agents brought in to round out many depth issues the Browns have rather than to completely obliterate the problem at any one particular spot by buying the best item on the market.
Certainly, it is possible that the Browns will commit to a much sought-after free agent, but more likely, they'll be looking at leaning a bit more toward quantity than quality this offseason.
That means the Cleveland front office will have to be a bit more creative in order to get the most out of its money. It's easy to throw a huge wad of cash at a proven star. What takes a talented football mind is addressing a number of problems for the team with less drastic solutions at multiple positions while staying within the strict budget.
The jury is still out on whether the current Cleveland front office is really any good at that, but we should have a better idea after we see what they do in free agency this offseason.
Following are five under-the-radar free agents the Browns might want to consider in order to address multiple roster issues on a limited budget. Be sure to add other under-the-radar free agents you think the Browns should take a look at in the comments below!
Begin Slideshow

»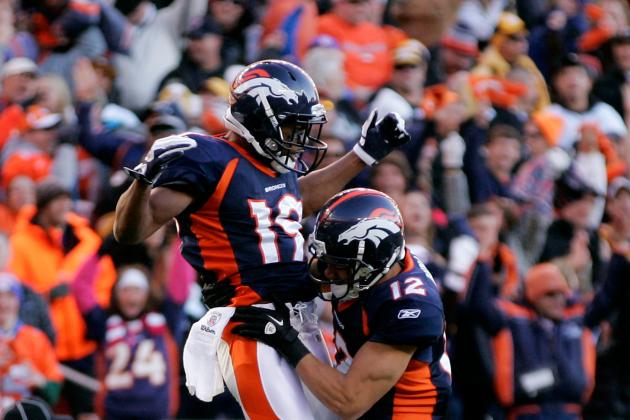 Justin Edmonds/Getty Images

There is no position at which fans are clamoring more arduously to see a big-name free agent brought in than at wide receiver. Sadly, they'll most likely be disappointed.
Personally, I'm fine with the team's lack of interest in the free-agent WRs at the top of the market. While I wouldn't exactly be unhappy if the Browns were to bring in DeSean Jackson or Mario Manningham, I agree with the message the organization appears to be sending, which is that their money is better spent elsewhere.
It just doesn't make sense, given the situation with the rest of their offense, to pour that much money into one wideout, thereby likely leaving other huge holes at spots where their situation is nearly or equally as dire. Overspending on a marquee WR will make sense at some point, but not this year.
However, I do agree that they do need an immediate upgrade at the position and that the problem cannot be solved exclusively through the draft.
My pick for under-the-radar free agent wide receivers is former Bronco Eddie Royal.
Once a player who might have been one of those marquee guys at his position, his stock has dropped after a disappointing season in Denver. That's something to consider, certainly, but it seems Royal was largely the victim of an offense that was borderline inept for half the year, and then a victim of the fact that he and Tim Tebow just didn't seem to be a good match toward the end of the season.
Royal certainly isn't the guy he was once projected to be, but I expect he's far better than he looked in Denver in 2011. Royal is still just 26 years old and could be a huge steal for the Browns price-wise if he plays as well as I think he will after a change of scenery from Mile High Stadium.
He also has the added bonus of being a stellar kick returner. His return skills could create an intriguing dual-threat kick return tandem with Josh Cribbs. Having both of them back to receive at once would ensure that most teams would absolutely dread having to kick to the Browns.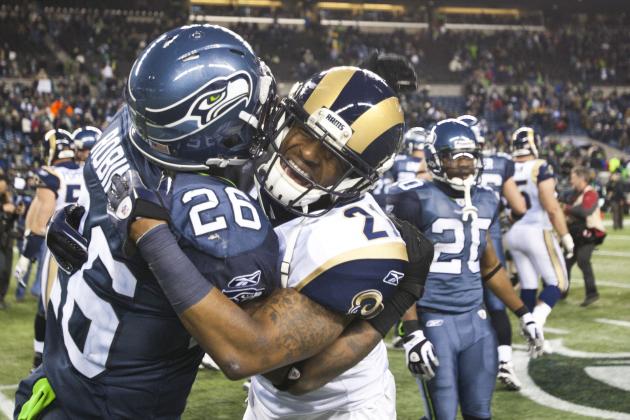 Jay Drowns/Getty Images

You won't find any suggestions for running back on this list, because I still think the Browns' best bet at the position is to re-sign Peyton Hillis, whose under-the-radar days ended the second he landed on the cover of Madden.
You can certainly argue that the Browns could stand to add an additional back for depth even if they do sign Hillis, but it's difficult to speculate at this early stage if the Browns will have much money left for that or if they will be addressing the issue via the draft.
What the Browns absolutely do need to go out and get on the open market, though, is a fullback.
The lack of blocking for rushers was an absolute nightmare last season, not hugely surprising seeing as the team went from the stellar Lawrence Vickers to low-ceiling rookie Owen Marecic, but a problem nonetheless.
Obviously, fullback isn't a position where the Browns will be allocating a big chunk of their budget. If they were going to do that, they should have just paid up for Vickers back in 2011. Still, it would behoove them to spend some cash on the position, since Marecic doesn't appear to be any sort of permanent answer.
One FB who the Browns will likely take an interest in is Seattle's Michael Robinson. Mike Holmgren still has strong ties to the Seahawks organization and many of its players.
Robinson is not even close to the best FB on the market, but he'll still be an upgrade from Marecic, will likely have some familiarity with Holmgren's style of offense and should at least somewhat improve the Browns' situation at his position without breaking the bank.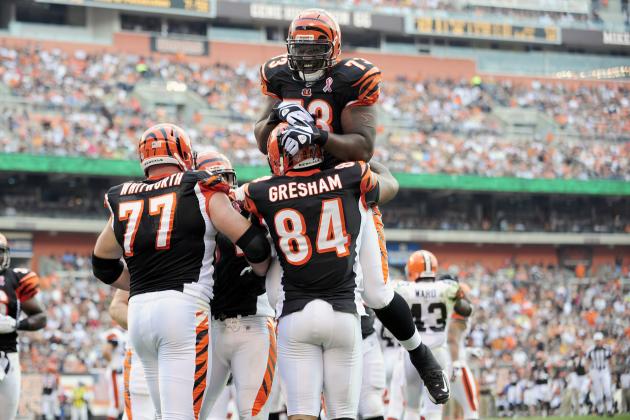 Jason Miller/Getty Images

My friend and fellow Bleacher Report Browns' writer Bill Smith recently shared the following piece of wisdom with me: "Offensive linemen are like Kleenex; use once and throw away."
It's a tough perspective to swallow for the Browns, who have been burned by trying to cobble together a Frankenstein of a right side of the line for years now and failing miserably. The push to bring in a heavy hitter at RT grows stronger all the time.
While that's completely understandable, the Kleenex adage more likely has the right of it. Obviously, as I've been saying for ages, the Browns must prioritize fixing the right side of the line above most other things.
But that doesn't mean signing an expensive offensive lineman (which should be an oxymoron) is the answer for that. We don't need five Joe Thomases. We just need someone lined up at RT and RG who is more resilient than a souffle.
I might consider former Bengal Anthony Collins, who has been a backup for a few years but would be an upgrade over last year's starters for the Browns. The Panthers' Geoff Schwartz might also be a good option if he's fully recovered from his hip injury, though he is a restricted free agent.
I would also look at ex-Raider Stephon Heyer. He's a smart player who seems capable of getting the job done without costing the Browns too much.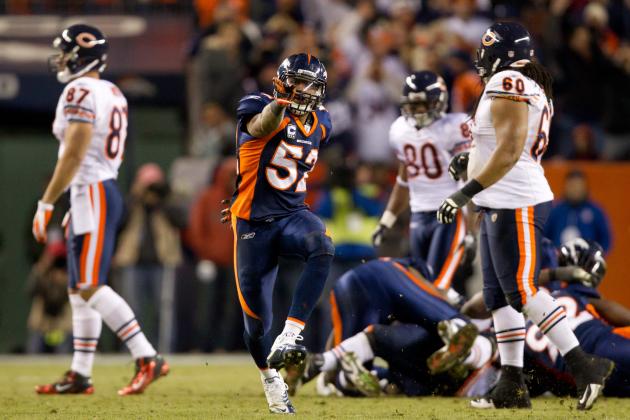 Justin Edmonds/Getty Images

Assuming the Browns re-sign free-agent MLB D'Qwell Jackson, they have their starters set at two of the three linebacking positions.
They will however need an OLB to replace Scott Fujita who, as likable as he is, is past his prime. They also need to look into adding multiple players at the position to provide some much-needed depth.
It's entirely possible that the Browns will address the LB issue exclusively through the draft, but free agency is definitely an option as well. If nothing else, the Browns will likely look to build some depth that way (or via unrestricted free agents) at the position.
Who would fill out the roster at the backup, depth-driven spots is anybody's guess at this point in the offseason, but should the Browns choose to pursue an under-the-radar yet potential starter-caliber LB through free agency, I'd like to see them take a look at Denver's Wesley Woodyard.
Woodyard was good enough to start on most teams but was effectively a roster casualty in Denver, thanks to being log-jammed behind D.J. Williams on the depth chart.
Woodyard is just 26 years old, a competent blocker and a respectable pass-rusher. He won't be the cheapest guy on the market, but he should be a great value for the price.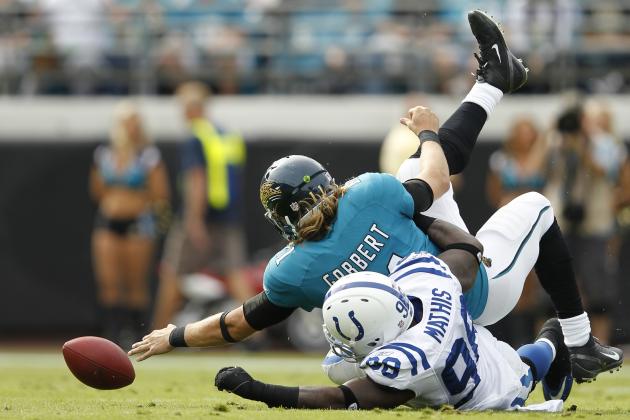 Joe Robbins/Getty Images

Because the draft or among UDFAs—particularly for a team looking to squeeze the most out of its budget—are the best places to find talent for a secondary that could use a boost but is far from a total mess, that leaves us with DE as the final spot on the field to discuss today regarding under-the-radar free agents.
While the Browns could use help at positions other than those directly addressed here today, DE is another I felt compelled to be sure to bring up, as the Browns could stand to have additional talent at the position to complement Jabaal Sheard or to provide depth, and there's a fairly solid crop of inexpensive but reliable DEs on the open market.
We would all love to see the Browns bring in Mario Williams in an ideal world, but that would likely cost a fortune. The Browns simply cannot afford to throw that much money at just one player given their other needs.
The only problem with the better DEs out there in free agency is that many of them are getting on in years. That means a short-term contract is in order.
That might be a good way to go with a guy like Robert Mathis, if the Browns were interested. Mathis was among the few standouts on an otherwise abysmal Indianapolis defense, and he could certainly help the Browns, though he's small for 4-3 DE and despite being over 30, is rumored to want a lengthier contract.
Others I would look at might be dynamic run-stuffer Jonathan Fanene, formerly of the Bengals, or ex-Bear Israel Idonije, who is pretty good both against the run and as a pass-rusher.