2012 Fantasy Baseball Sleepers by Position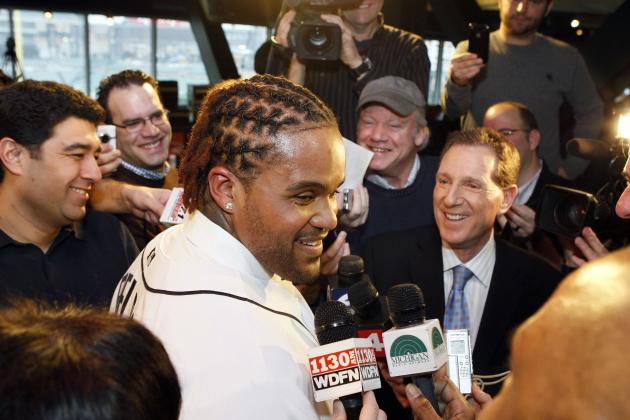 Jorge Lemus/Getty Images
Prince Fielder will be playing in Detroit for the 2012 season.
It has been one of the most entertaining offseasons that Major League Baseball has ever seen. Some of the best sluggers in the game have found new homes for the 2012 season.
Albert Pujols and Prince Fielder both left the National League to help bolster the lineups for their new American League clubs. The Miami Marlins brought in speedster Jose Reyes to help electrify their new ballpark.
Pitchers have also been on the move, with Jonathan Papelbon leaving Boston for Philadelphia and the Texas Rangers inking Japanese phenom Yu Darvish.
None of these players will come cheap on draft day, however, in your fantasy baseball league. Instead, look for the following players to slip into the later rounds of your draft, and pick them up for your team to add value and depth.
Begin Slideshow

»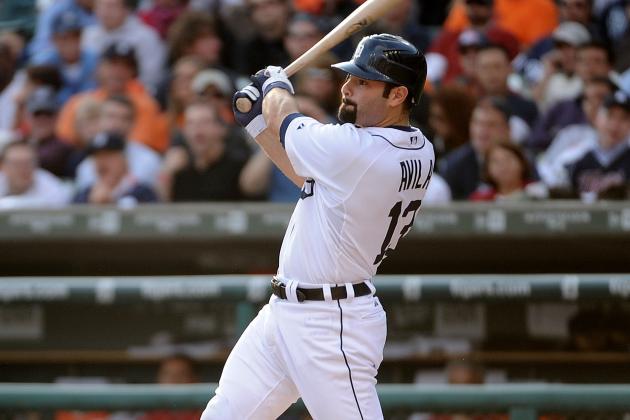 Harry How/Getty Images
Avila will be just 25 years old for the 2012 season.
Alex Avila became a full-time starter last season when,Victor Martinez was moved to DH. And Avila did not disappoint. In 464 at-bats, he belted 19 home runs and drove in 82 RBIs. Those numbers are made more impressive by Avila's .295 average.
While Avila may not have quite as much pop in his bat as Brian McCann or Carlos Santana, he does hit for a much better average. Did I mention that Avila just turned 25 last month? Put him a lineup with sluggers Miguel Cabrera and Prince Fielder, and Avila could easily be one of the most productive catchers in baseball in 2012.
So, when catchers like Mike Napoli and Joe Mauer disappear early, grab Avila as your starter, and you won't be disappointed.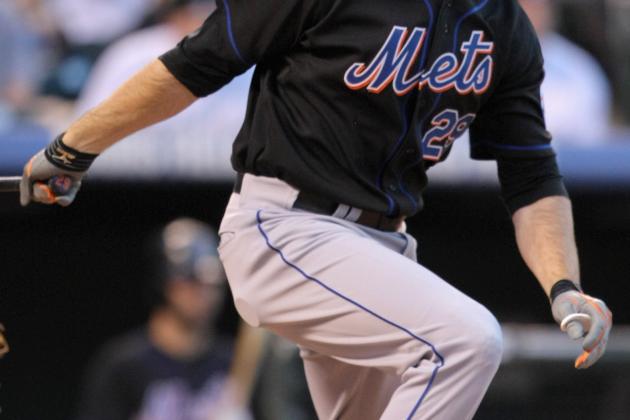 Doug Pensinger/Getty Images
Ike Davis missed most of the season in 2011.
Ike Davis managed just 129 at-bats last year, and for that reason, he's off most radars. But a closer look at Davis' brief season shows that there is plenty of potential for the Mets' first baseman in 2012. Up until May 10 (when Davis suffered his season ending ankle injury), he was hitting .302/.383/.543.
Include the fact that Davis will be just 25 years old at the start of the season, and the fact that the Mets moved in the fences at Citi Field, and Davis has serious sleeper potential. Don't draft him as a starter, but be sure to get him late, and you'll be happy you did.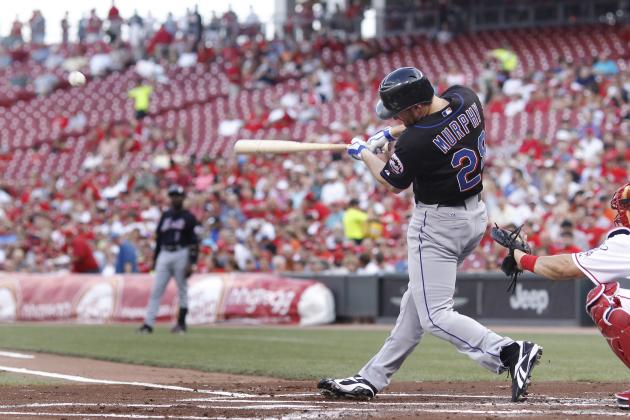 Joe Robbins/Getty Images
Murphy was having a solid season until it was cut short by a freak injury.
Speaking of Mets players who had their season ended early due to injury, we have Daniel Murphy. Murphy has a much larger sample size than teammate Ike Davis, though. Falling just shy of 400 at-bats, Murphy was hitting .320 before Atlanta's Jose Constanza ended his season with a slide into second base.
His power numbers aren't very impressive, but again, Citi Field is shrinking. Murphy is going to be 26 years old by the start of the season, and if he avoids injury, he could put up his most productive season yet. So if the Ian Kinslers and Robinson Canos of the position are gone early, don't be afraid to draft Murphy into your 2B slot late in the draft.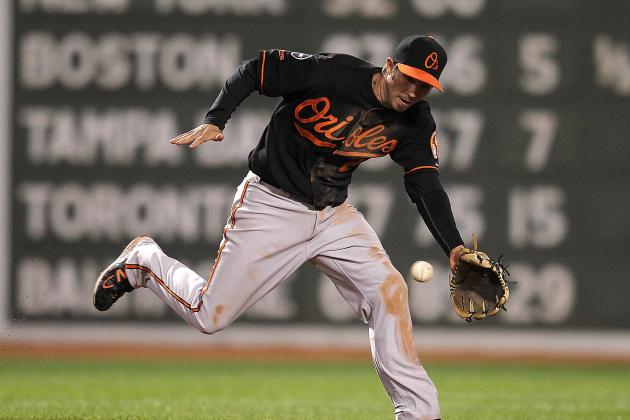 Jim Rogash/Getty Images
J.J. Hardy belted 30 homers in 2011.
J.J. Hardy and Troy Tulowitzki had one thing in common last year: They both hit 30 home runs. While Tulo did it with a .302 average, Hardy hit .269. But hey, that's why Tulo is the best shortstop to own. Hardy won't turn 30 till August, so age isn't an issue here. RBIs are hard to come by in Baltimore, but Hardy still managed to drive in 80 runs last year. He's not going to steal any bases for you, but the kind of power that Hardy has is a rare find from a shortstop.
So, if the speedsters of the position are gone, grab Hardy, whose average is quite comparable to Asdrubal Cabrera and Jimmy Rollins, who will surely be drafted sooner. Stolen bases are easy to find on the waivers, so why not have a starting shortstop who can hit bombs?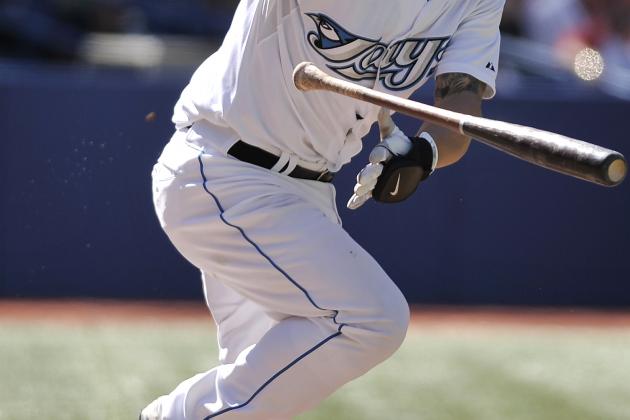 Brad White/Getty Images
Lawrie will be just 22 years old by the start of the 2012 season.
Lawrie isn't much of a sleeper at this point. After getting called up to play in the majors for the Blue Jays last year, Lawrie earned a reputation fast. He averaged a homer every 17 at-bats and also swiped seven bags in just 150 at-bats.
Third base is a deep position in 2012, with Miguel Cabrera moving across the diamond to add another superstar slugger into the mix. So teams in your draft may pass on Lawrie for more proven veterans like Adrian Beltre and Aramis Ramirez. And if they do, pounce on Lawrie, who could easily have a 20/20 season in his first full year in the big leagues.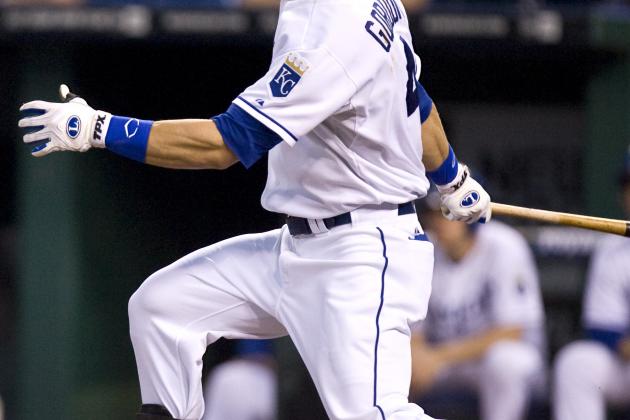 Ed Zurga/Getty Images
Gordon is a five category star.
Alex Gordon easily had his best season in the majors last year. Gordon had a .303 average with 101 runs, 23 homers, 87 RBIs and 17 steals. While players like Justin Upton and Andrew McCutchen are thought of first as outfielders that do it all, Gordon offers comparable numbers at a much cheaper price. And he's not much older, turning 28 just this month.
Gordon hit 45 doubles last year; that was enough to tie him with Adrian Gonzalez. Look for Gordon to pick up where he left off last year.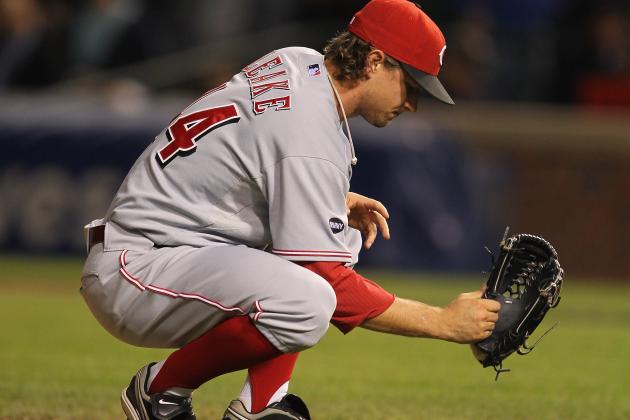 Jonathan Daniel/Getty Images
Leake made a lot of progress in the Bigs last year.
I'm digging pretty deep for this one, but Mike Leake definitely qualifies as a sleeper. He earned a respectable 12-9 record last year in Cincinnati and did it with a 3.86 ERA and an even more impressive 1.18 WHIP. He doesn't strike a ton of batters out, but Leake has a long career ahead of him to improve upon that. He'll be just 24 years old at the start of the season.
So don't waste your late-round picks on rusty veterans like Carl Pavano or Jeremy Guthrie. Invest in Leake, who is pitching in the NL Central, a division that lost Prince Fielder and Albert Pujols this offseason.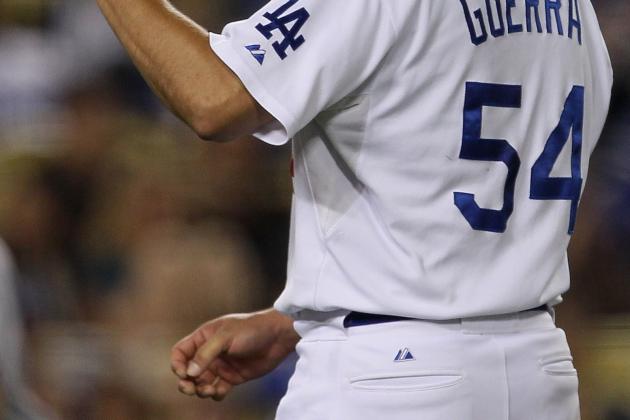 Stephen Dunn/Getty Images
Guerra was quietly a solid closer last year.
Guerra saved 21 games for the Dodgers last year and blew just two, and that can be blamed on growing pains. Guerra turned 26 last October and did a very respectable job stepping in for Jonathan Broxton last year. He kept his ERA low (2.31) and had a reasonable 1.18 WHIP. He's going to have competition from Kenley Jansen to hold the closer role in LA, but a little friendly competition is a good thing sometimes.