PGA Golf: 4 Lessons Learned at the AT&T Pebble Beach National Pro-Am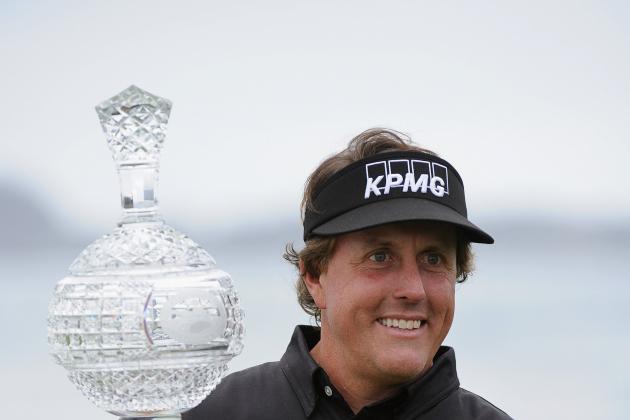 Harry How/Getty Images

In November 2009, after a shady episode of infidelities ended with the minor car crash heard 'round the world, golf's perennial hero experienced his tragic fall from grace. In the PGA, anarchy ensued.
There have been three calendar seasons since Tiger Woods' last major in the 2008 US Open. In those seasons, 12 different golfers have won 12 different majors. With the exceptions of Angel Cabrera (2009 Masters champ) and Phil Mickelson (2010 Masters champ), all of those players were first-time major champions.
The golf world simply isn't the same without some sort of hierarchy. Amidst the amateur glitz and glamour of the 2012 Pebble Beach National Pro-Am, some form of swinging order appeared to be restored.
Four-time major champion and the second best golfer of his generation Phil Mickelson came out on top with easily his best performance (16-under) since finishing 20-under at the Shell Houston Open last April.
Three-time major champion Padraig Harrington finished tied for seventh with an impressive 10-under performance, his first top 10 finish on the tour since 2010.
And of course, the proverbial Tiger in the room was well within club-length striking distance heading into the final round for the second tournament in a row.
So even with perpetual PGA understudies like Charlie Wi and Ricky Barnes (one tour victory between them) clinging near the top of the leader board, the Pebble Beach Pro-Am provided country club nation with a mouth watering taste test for what the Masters might hold in a few months.
Let the countdown begin. Here are four prime lessons we learned in the 2012 season's first Augusta prelude.
Begin Slideshow

»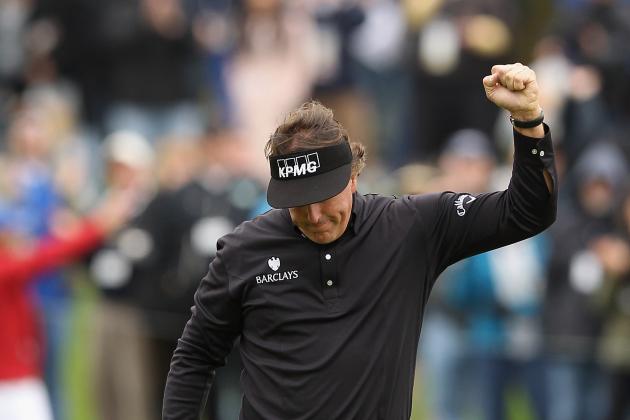 Ezra Shaw/Getty Images

In his compellingly topsy-turvy career, Phil Mickelson has had more ups and downs than a bipolar seesaw. But there are times (many actually) when his absolutely scintillating play reminds golf fans why he's such a generation-defining player.
Today was one of those days. Mickelson stormed back from a six-stroke deficit to start the day with a ridiculous eight-under 64, leaving him 16-under for the tournament.
In doing so, he broke out of an uncharacteristic carry-over funk that saw Lefty switch putters at the end of 2011 and finish no higher than 49th in his first two tournaments of 2012.
There was no clear Masters favorite heading into the 2012 campaign. Now, after outplaying Woods for the fifth straight time when paired with his arch-rival in the final round of a tournament, it's clear that Mickelson has once again distinguished himself amongst the mediocre field.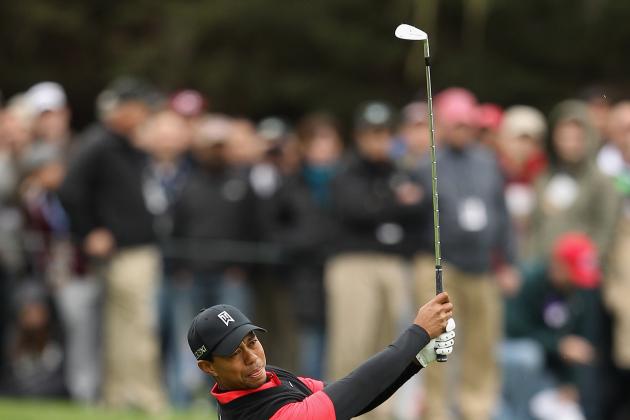 Ezra Shaw/Getty Images

This marks two tournaments in a row that Tiger has followed up an old-school Tiger-like first three days with an underwhelming final round. At the Abu Dhabi HSBC Golf Championship in late January, Woods was tied for the lead going into Sunday before fading to a third-place finish.
These positive signs of life don't bode well for the rest of the field, as Tiger finally appears to be regaining the form he lost in the wake of a serious 2008 knee injury and one of the messiest marital splits in pop culture history.
Tiger was at his aggressive best before he had a wife and a family to worry about. Now single again, Woods may just re-discover golf as his only true love. Judging by his performance leading into Sunday, it looks like he's already doing so.
With no major victories since 2008 and no tour victories since 2009, Woods is like a 5-year-old boy sitting through a road trip after downing five Cokes, he's long, long overdue.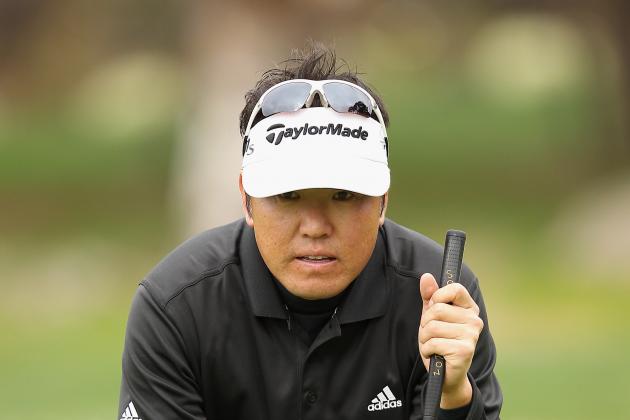 Ezra Shaw/Getty Images

No sports lends itself to the out-of-nowhere champion quite like golf.
Think about it. Since Tiger Woods won his first major at the Masters in 1997, only five other players have won multiple majors. Outside of Woods' 14, Mickelson has the second highest total at just four.
In the last three years, such big names like Charl Schwartzel, Darren Clarke, Keegan Bradley, Graeme McDowell and Martin Kaymer have all scored victories on golf's biggest stages.
While a big name in Mickelson won at Pebble Beach, he had to overcome a six-stroke deficit to the unknown Charlie Wi, a player who's never won a PGA Tournament and has never even participated in three of the four major championships.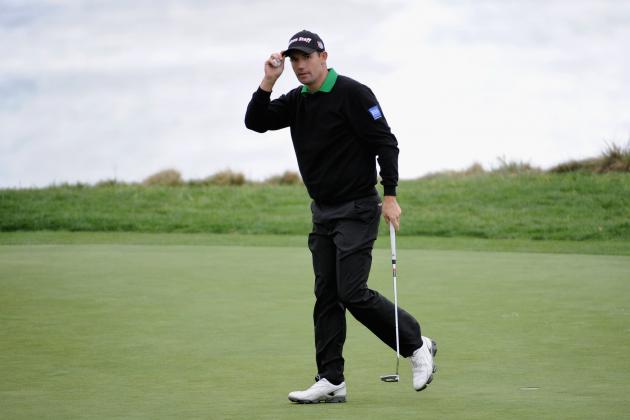 Harry How/Getty Images

Remember Padraig Harrington? The great Irish hope and perennial European star (14 career victories on the Euro tour) who took the PGA by storm in 2008 with back to back major victories in The Open Championship and the PGA Championship.
Throw in the 2007 Open Championship, and Paddy had a Tiger-like run of three major wins in six tournaments.
He looked like the PGA's next big star, a champion who could be the European answer to Woods and Mickelson. But then almost inexplicably, Harrington fell off the face of the Earth with the three worst seasons of his career.
Paddy went winless in 2009 on both the European and PGA tours for the first time since 1999. He missed the cut in three of four majors in 2010, then dropped out of the Top 50 after missing the cut in three more tournaments in 2011.
While a seventh-place finish at Pebble Beach is nothing to celebrate, it's another fresh start for a much lower-profile past champion.
Twitter: @JarradSaff