Notre Dame Football: 10 Greatest Fighting Irish Players in NFL History
The University of Notre Dame has produced a vast quantity of tremendous players since the inception of the program in 1887, but only a select few have gone on to illustrious careers in the NFL.
This slideshow will count down the 10 greatest Fighting Irish players in NFL history, regardless of era or position.
Follow along!
Begin Slideshow

»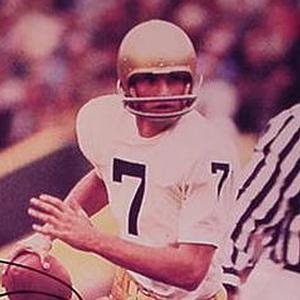 One of the greatest quarterbacks to ever play a down for Notre Dame, Joe Theismann's inclusion on this list goes without saying.
Upon graduating from Notre Dame, Theismann was drafted by the Miami Dolphins with the 99th overall pick in the 1971 NFL Draft.
However, Theismann and the Redskins could not agree to terms, resulting in Theismann signing with the Toronto Argonauts of the Canadian Football League.
Theismann eventually made his way back to the NFL, starring for the Washington Redskins from 1974 to 1985.
During those 12 seasons in the NFL, Theismann racked up 25,206 passing yards and 160 touchdown passes. He also had a career quarterback rating of 77.4.
Theismann was voted as the 1983 NFL MVP and was a two-time All-Pro.
Cindy Ord/Getty Images

Justin Tuck has been a key factor in the New York Giants' runs to victories in Super Bowl XLII and Super Bowl XLVI.
Tuck was drafted by the Giants with the 74th overall pick in the 2005 NFL Draft.
A two-time All-Pro selection, Tuck has accumulated 345 tackles, 45.5 sacks and 18 forced fumbles during his seven seasons as a professional.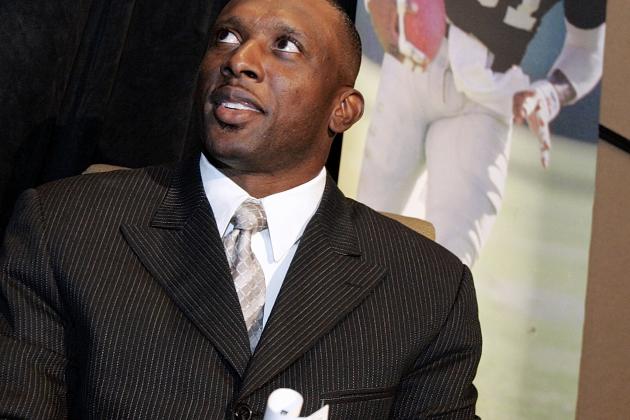 David Paul Morris/Getty Images

Tim Brown, the 1987 Heisman Trophy winner, was drafted by the Los Angeles/Oakland Raiders with the sixth overall pick in the 1988 NFL Draft.
During Brown's run with the silver and black, he was voted to nine Pro Bowls, including five straight from 1993 to 1997.
Brown is also a member of the NFL's 1990s All-Decade Team.
In 17 seasons in the NFL, Brown recorded 1,094 receptions, 14,934 receiving yards and 105 touchdowns.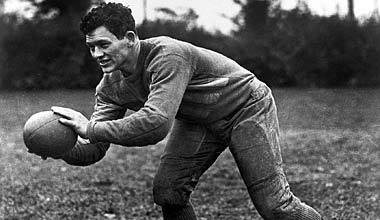 Curly Lambeau, who is best known for being the first-ever head coach of the NFL's Green Bay Packers, played his collegiate football at Notre Dame.
As a player and coach with Green Bay, Lambeau was a member of six championship-winning squads (1929, 1930, 1931, 1936, 1939 and 1944).
Lambeau passed away on June 1, 1965, but his legacy lives on, as the Green Bay Packers play at Lambeau Field, one of the most renowned stadiums in professional sports.
Two years before his death, Lambeau was elected to the Pro Football Hall of Fame along with the class of 1963.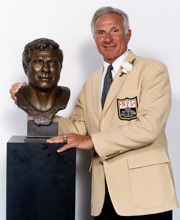 ProFootbalHOF.com
The captain of the 1961 Notre Dame football team, Nick Buoniconti enjoyed a successful NFL career despite being deemed "too small" to play professionally.
Buoniconti was drafted by the AFL's Boston Patriots in 1962, with whom he was a six-time AFL All-Star.
After being traded to the Miami Dolphins in 1969, Buoniconti cemented his place as a Hall of Fame, as the Dolphins advanced to three consecutive Super Bowls, winning two (VII, VIII).
A two-time Pro Bowl selection, Buoniconti was elected to the Pro Football Hall of Fame in 2001.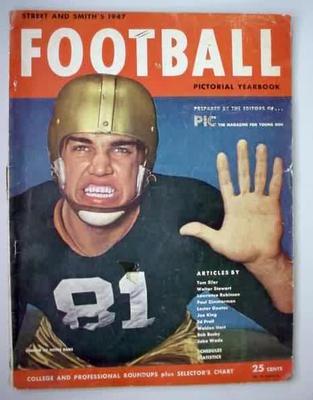 George Connor, who passed away on March 31, 2003, was a standout offensive tackle and linebacker for the Chicago Bears from 1948 to 1955.
The team selected Connor with the fifth overall pick in the 1946 NFL Draft.
He's also a member of the Pro Football Hall of Fame.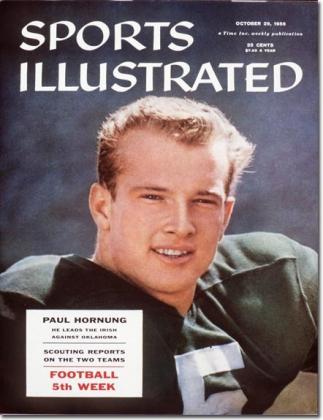 Paul Hornung, or "The Golden Boy," starred at Notre Dame in the 1950's, before being selected by the Green Bay Packers with the first overall pick in the 1957 NFL Draft.
The do-it-all player accumulated 3,711 rushing yards, 1,480 receiving yards and 72 touchdowns during his professional career.
Hornung was voted as a Pro-Bowler in 1959 and 1960, before being named NFL MVP in 1961.
Hornung is a member of the Pro Football Hall of Fame.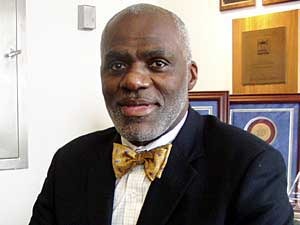 Alan Page currently serves as a justice on the Minnesota Supreme Court, after having played professional football from 1967-1981.
Page, the 1971 NFL MVP, was a nine-time Pro Bowl selection during his playing days with both the Minnesota Vikings and Chicago Bears.
Page is a member of the Pro Football Hall of Fame.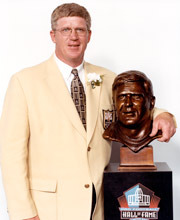 Dave Casper is, perhaps, the best tight end to have ever played at Notre Dame, which is known for producing quality tight ends.
Casper was selected by the Los Angeles/Oakland Raiders with the 45th overall pick in the 1974 NFL Draft.
A five-time Pro Bowl selection, Casper also won two Super Bowls (XI, XV) with the Raiders.
Casper was inducted into the Pro Football Hall of Fame in 2002.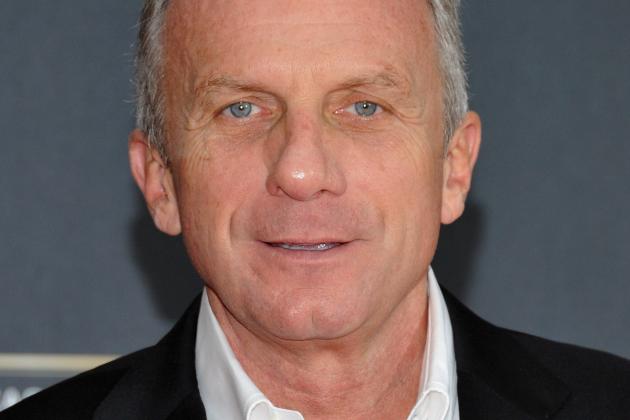 Mike Coppola/Getty Images

The greatest quarterback in Notre Dame history, Joe Montana was a surefire first-ballot Hall of Famer.
Montana won four Super Bowls with the San Francisco 49ers, and was named MVP in three of those four contests.
Montana was also an eight-time Pro-Bowler, as well as two-time NFL MVP (1989, 1990).
The legendary quarterback accumulated 40,551 passing yards in his professional career, along with 273 touchdown passes.
He was inducted to the Pro Football Hall of Fame in 2000.