10 MLB Cities That Don't Deserve Their Teams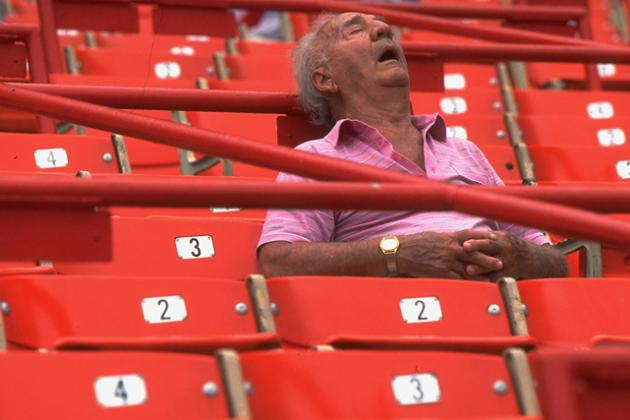 Major League Baseball executives should be very happy on how the league is doing in terms of attendance.
According to baseball-reference.com, attendance went up from 72,974,647 people in 2010 to 73,425,667 in 2011, and 18 of the 30 MLB teams experienced upward trends in attendance.
However, there are just some cities that can't seem to get fans to fill in the seats. Here's a look at 10 MLB teams that may need to think twice about their current location.
Begin Slideshow

»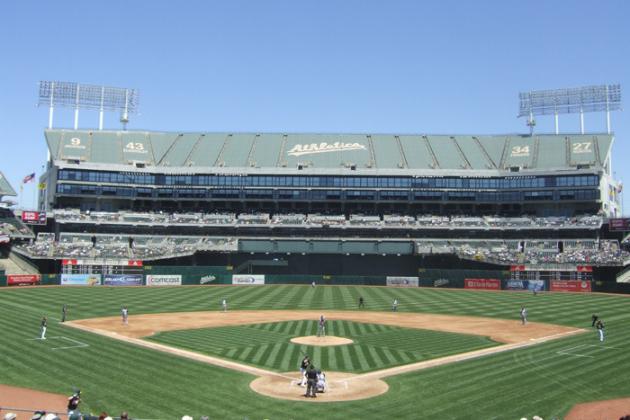 Not even in the early 2000s, when the Oakland Athletics were actually good, did people show up to their games.
The Athletics were one of just three teams that averaged fewer than 20,000 fans at their home games last season (the other two being Tampa Bay and Florida; more on them in a bit).
Then again, when you're at a stadium that looks atrocious, and your general manager continues to trade away your stars for prospects every couple of years, I guess I can't blame you (by the way, to all Oakland fans, keep expecting this for years to come as Billy Beane's contract has been extended to 2019).
The Athletics have been trying to relocate to San Jose and are hoping to open up a stadium there in 2015. Though, even if they do, will it make much of a difference?
Tropicana Field, home of the Tampa Bay Rays, has the smallest seating capacity in MLB.
And yet, they have difficulty filling up even half their seats!
Despite the fact they've been to the postseason in three of the last four seasons, it hasn't really helped matters. They have difficulty even getting fans to come to the playoff games; that's just sad!
You could give them the benefit of the doubt and say that because they're an expansion team, they have trouble garnering fans. However, the Colorado Rockies and the Washington Nationals (formerly the Montreal Expos, of all teams) don't seem to have any difficulty with getting people to come.
Though, what do you expect from the state of Florida? It seems that most fans don't really care about any sports that aren't football (with the exception of the Miami Heat, though their attendance records were only middle-of-the-road, until LeBron James and Chris Bosh came over).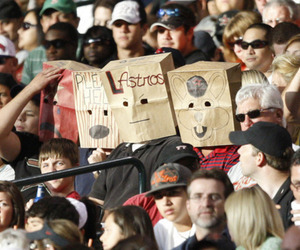 Considering the mess the Houston Astros are in right now, I can certainly see why people aren't coming.
Since the 2005 and 2006 season, their attendance records have been slipping.
Last season, they finished 17th in overall attendance.
Meanwhile, the Texas Rangers, once a horrible team in the American League, have been doing very well in their place, so it is not like Texans don't care about baseball.
You know, back in 1995, then-owner Drayton McLane threatened to sell the team to businessman Bill Collins, who was going to move the team to Northern Virginia. There's an idea that new owner Jim Crane could consider...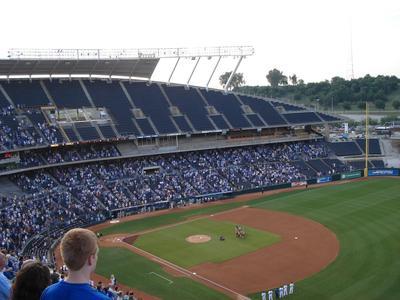 The Kansas City Royals have slowly been getting better attendance numbers, but continue to rank in the lower-third of the entire league.
In 2011, they finished 27th in attendance.
It's too bad, as up until the strike, the Royals were one of the powerhouses of the 1980s, with players like George Brett, Hal McRae and Frank White dominating the scene, but those days are long gone.
Sure, you'll have a Johnny Damon or Zack Greinke here and there (or currently, Eric Hosmer).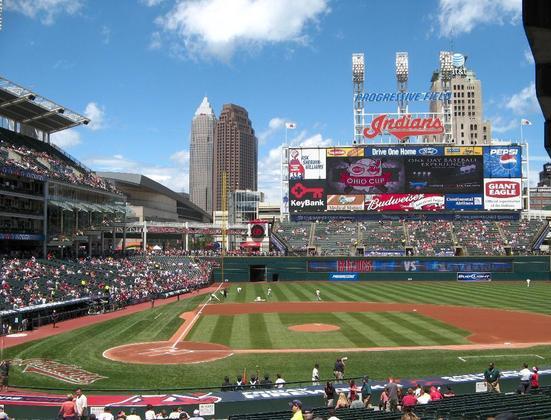 The Cleveland Indians have its fair share of current and rising stars like Travis Hafner, Shin-Soo Choo, Grady Sizemore, Ubaldo Jimenez, Asdrubal Cabera and Carlos Santana.
Unfortunately, it hasn't been enough for this team, as last season, they finished just 24th in attendance.
Unlike some other teams on this list, the Indians haven't been marred in mediocrity for years. They've been up and down, but they have at least been contenders.
This past season, though they finished under .500, they did finish second in the AL Central.
They've also been to the postseason on numerous occasions over the past 20 years, and were once perennial playoff contenders in the late 1990s.
It's hard to imagine this team moving somewhere else, since they were established in 1894, but sometimes a change in scenery might do them a world of good.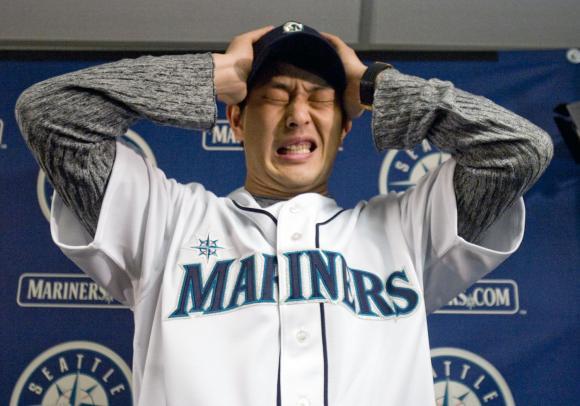 If you thought that the previous teams were bad, you haven't seen the Seattle Mariners.
Safeco Field is just one of three stadiums who had less than 50 percent of their seats filled in 2011 (the other two being Toronto and Miami).
Remember in 2001, when the team won 116 games over the course of the regular season? This team has fallen from grace since then, both in terms of performance and fan support.
And this isn't a frugal team, mind you. The team has spent at least $80 million since 2002, and $90+ million over the past three years. This is a team that is actually trying to spend money on players.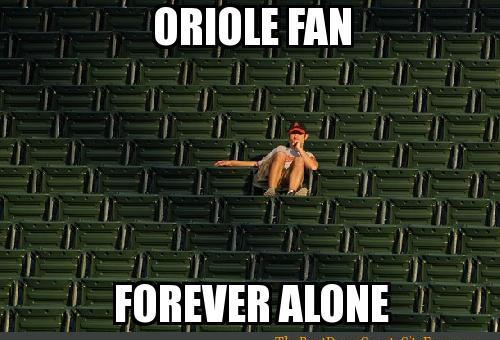 Another classic team that has seen better days. Like the Mariners, the Baltimore Orioles couldn't get half their stadium's seats filled in, either.
Only problem is that Oriole Park has fewer seats than Safeco Field!
I don't blame Orioles fans, though.
When your owner, Peter Angelos, has ruined this team for the past 20 years, what's a fan to do?
On a positive note, tickets there are pretty cheap, so if you're a fan of any other team and you live/are visiting the Baltimore area, you could probably get decent seats and watch a once-great team get pulverized (usually) by their opposition.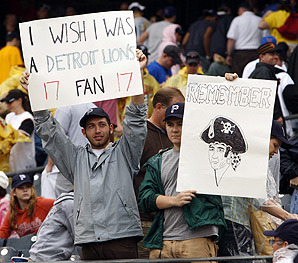 Last season, the Pittsburgh Pirates finished 22nd in attendance, and were able to fill an average of 63.2 percent of their seats.
Although, I believe that's largely because of the fact that the Pirates were playing decently for the first time in 20 years. I'm sure many of you reading this don't even remember seeing this team play well as they did last season.
Sympathy is nice and all, but you still need butts in those seats, and the Pirates have failed to do so.
Between 2004 and 2010, the team has finished 27th or lower in overall attendance.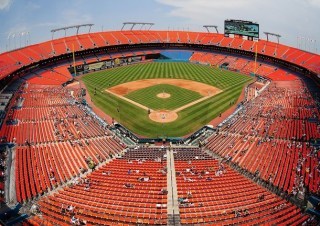 Despite being an expansion team that was created in 1993, the Florida Marlins have won two World Series championships (1997, 2003).
And yet, despite wining two World Series championships, the Flor-, I mean, the Miami Marlins can't seem to get people to come to their games.
Heck, even in 2003, they finished 28th in attendance. The year they won the World Series, they couldn't even get 1.5 million people to come to their games!
Of course, it doesn't help that their owner, Jeffrey Loria - an even worse owner than Peter Angelos, in my opinion - has spent less than $50 million in eight of the past 10 seasons, including an incredibly low $14,998,500 in 2006 (and yet, is somehow to jump more than $30 million in payroll from last season to this upcoming season).
He has also cheated both the city of Miami and Miami-Dade County in terms of their new stadium (the team has spent $155 million on construction; however, counting not only construction, but debts, the total cost comes to over $2.4 billion). Then again, he did screw Montreal before purchasing the Marlins...
At the same time, as I've said with the Rays, do enough people in Florida really care about baseball?
Perhaps now that Loria is actually spending, acquiring guys like Jose Reyes, Carlos Zambrano, Mark Buehrle, and with the addition of Marlins stars like Hanley Ramirez and Josh Johnson, combined with the new stadium, maybe people will actually go.
But then again, if it doesn't work, maybe Loria can find a way to screw yet another city and move elsewhere.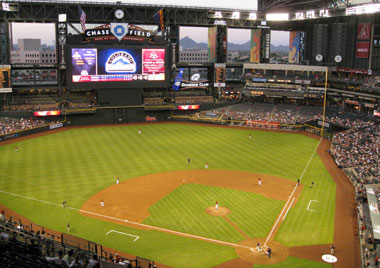 It's one thing when people aren't attending due to poor performances.
It's another when people aren't attending and your team won the division.
That was the case for the Arizona Diamondbacks during the 2011 season.
Despite the fact that it's located in the fifth most populated city in the United States and that the Diamondbacks won the NL West division, the team finished sixth-worst in home attendance, and was 19th overall.
What makes this even sadder is that Chase Field is one of the nicer-looking stadiums in MLB. It also has a retractable roof, its own HVAC system, a swimming pool in right-center field (provided you have $3,500, of course), and chain restaurants including a T.G.I. Friday's and a Panda Express.
With plenty of great talent such as Justin Upton, Chris Young, Ian Kennedy and Trevor Cahill, hopefully Diamondbacks fans will start coming to games this upcoming season.