2012 NFL Free Agents: Players That Will Quit Once They Get Paid
February 12, 2012

Rob Carr/Getty Images
There's nothing quite like signing a fat contract and then losing the edge that made you successful in the first place.
It happens in professional sports every year and the NFL is no exception. The 2012 free agency class, set to kick off on March 14, features plenty of guys that have dollar signs dancing in their heads.
Most of them are well deserving, but how is a team supposed to know if they will continue to give 100 percent?
They don't. It's a roll of the dice and I'm here to take a look at three players that have displayed red flags when it comes to their competitiveness.
1. DeSean Jackson- WR
He forgot you stop trying hard after you get paid.
His ill-fated attempt to holdout in training camp led to a disappointing year that saw him get benched for a game because he missed team meetings.
Yet with the raw speed he possesses on both routes and punt returns, Jackson could be attractive to a team like the Cleveland Browns or St. Louis Rams, who would likely throw piles of money at the highly volatile play-maker.
He is the biggest gamble of the entire free agent class.
2. Vincent Jackson- WR
Jackson has seemingly never been happy with his contract. In 2010, he sat out all but five games as he demanded a new deal. He never got one and the Chargers haven't made the playoffs since.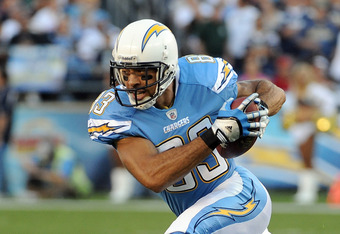 Harry How/Getty Images
This past season, the Chargers put the franchise tag on him, and he put up 1,106 yards and nine TDs in what was just short of a career year.
Now he's free to sign wherever he wants and you can bet he'll end up on whichever team can pay him the most. Once he finally has a long-term deal that will provide him with financial stability for the rest of his life, there is little doubt his hunger and passion to prove his doubters wrong will vanish.
3. Carlos Rogers- CB
Jed Jacobsohn/Getty Images
It's been a roller coaster sort of career for the 30-year-old cover corner. The former first-round flame-out struggled to play with much consistency for the first part of his career in Washington. Some say he lacked the focus and hunger to consistently play well.
He got the change of scenery he needed and made his first ever Pro Bowl appearance with the San Francisco 49ers… in a contract year.
Expect Rodgers to be one of the prize candidates in free agency and expect him to lose his focus and drive to get better once again.