Top 20 Wildest Football WAGs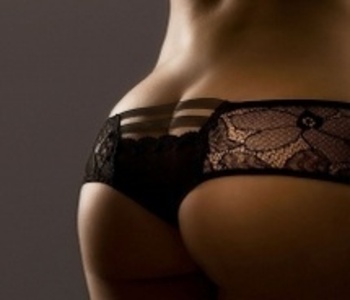 WAG is a term that was originally coined by the British media as a reference to the wives and girlfriends of the England national football team.
Since then, the WAG tag has stuck, and now it is used as a reference for sportsmen all over the world when referring to their latest fling, long-standing girlfriend or marital spouse.
Here, we'll take a look at some of the wildest football WAG's of both past and present.
When I say wild, I am referring to going beyond normal or conventional bounds i.e. Sensational in the looks department.
So, in no particular order, enjoy.
Anara Atanes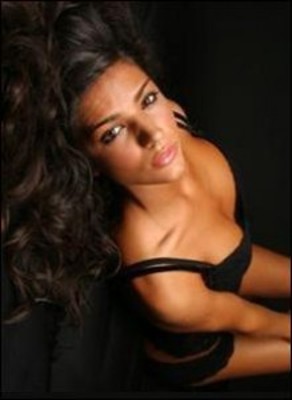 Anara Atanes has reportedly dated Darren Bent of Aston Villa, Kieron Richardson of Sunderland and Jermaine Pennant of Stoke City over the years.
Kudos to them.
Loreana Bernal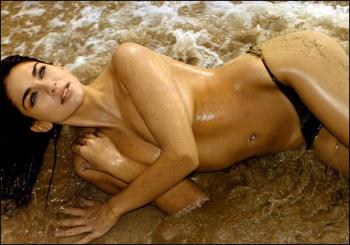 Loreana Bernal is an Argentinean and Spanish actress and model who is married to Arsenal midfielder Mikel Arteta.
Exceptional work by Arteta in putting a ring on this lady's finger.
Cheryl Cole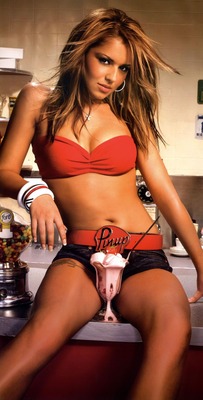 Ilary Blasi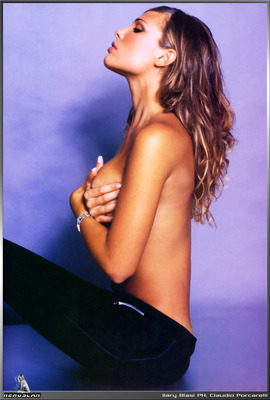 Francesco Totti did well when he married Ilary Blasi.
Blasi is a showgirl, model, TV personality and actress.
Alessia Ventura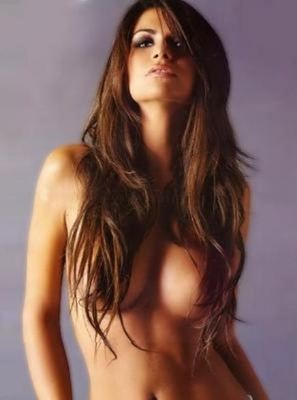 Filippo Inzaghi halted his womanizing ways in 2009 after Alessia Ventura agreed to get hitched to the Italian striker.
Or did he? Who cares.
Caroline Celico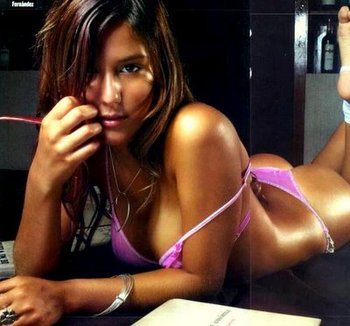 Caroline Celico is the wife of Real Madrid and Brazil midfielder Kaka.
Some guys have all the luck.
Sara Brandner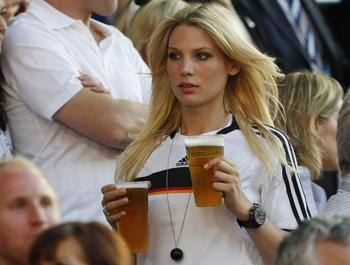 Bastian Schweinsteiger knew what he was doing when he started dating Sara Brander.
Not only is she smoking hot, she likes football and she will fetch you beer.
What more could a man ask for?
Valentina Zambrotta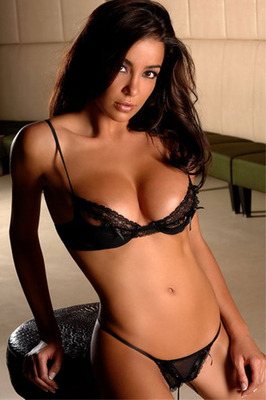 Francesca Chillemi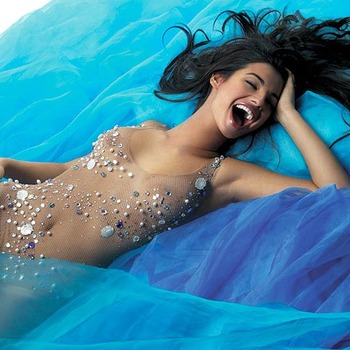 Former Miss Italy and present-day actress Francesca Chillemi is the former girlfriend of Liverpool midfielder Alberto Aquilani.
Zaira Nara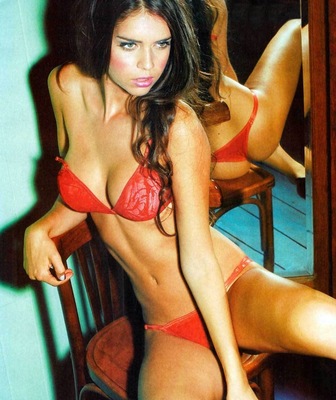 Argentinian model? Check. TV host? Check. Former footballer boyfriend? Check.
Nara was once engaged to Diego Forlan, but they have since gone their separate ways.
Carly Zucker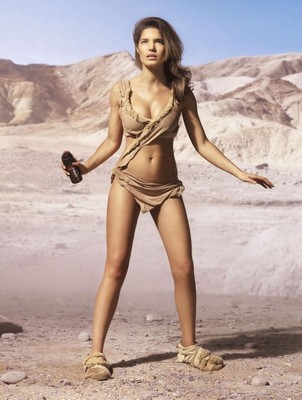 Joe Cole is married to Carly Zucker, who appeared in the Lynx advert that all men love (see above photo)
In America, Lynx is known as Axe.
Whatever continent you live on, go out and buy some immediately.
Irina Shayk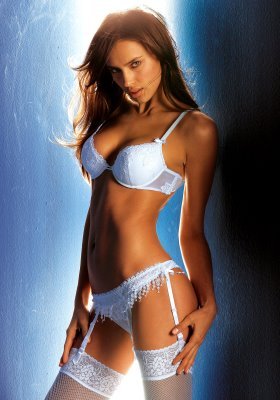 Cristiano Ronaldo and Irina Shayk apparently met when they were on set together having their photos taken for an Armani shoot.
That's the type of thing that happens to me all the time.
Yolanthe Sneijder-Cabau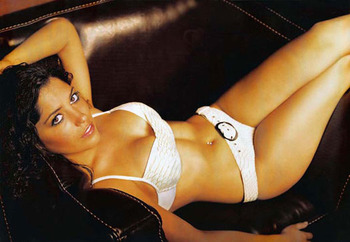 Believe it or not, Wesley Sneijder's wife's name was even harder to pronounce before she married the Dutch footballer.
Yolanthe Cabau van Kasbergen was the first mouthful.
Abigail Clancy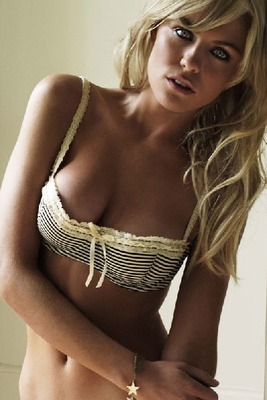 Six-foot-five and gangly England centre forward Peter Crouch somehow managed to talk Abigail Clancy into dating him, and then marrying him.
It couldn't have been his fancy footwork that impressed her.
Victoria Beckham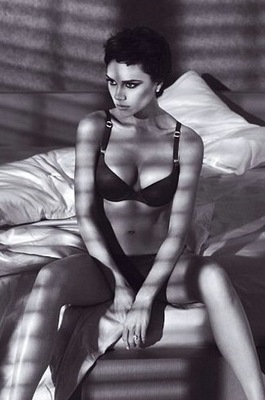 David Beckham is perhaps the most famous footballer that has ever lived, so it stands to reason that his wife is a former pop star turned fashionista.
Here, Victoria is modeling her latest line of underwear.
Edurne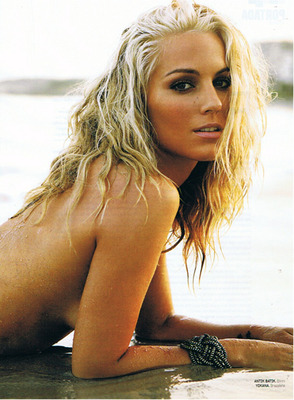 Manchester United goalkeeper David De Gea might not be capable of catching a moving football, but he knows how to catch himself a hot girlfriend.
Edurne is a Spanish pop singer.
Imogen Thomas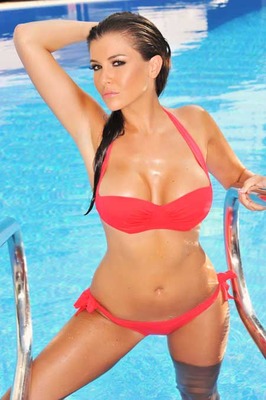 Ryan Giggs was reported to have had an affair with Welsh beauty Imogen Thomas after weeks of trying to impose a superinjunction banning the press from releasing details of his misdemeanor.
We can see why he was tempted.
Rafaella Fico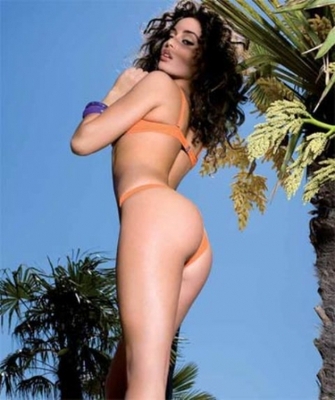 Mario Balotelli was apparently caught on a date while his girlfriend Rafaella Fico was away doing a modeling shoot in Italy.
The woman he took out was a porn star.
Why always you, Mario?
Kayla Collins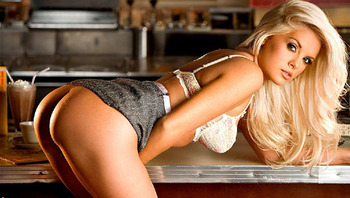 Emily O'Hara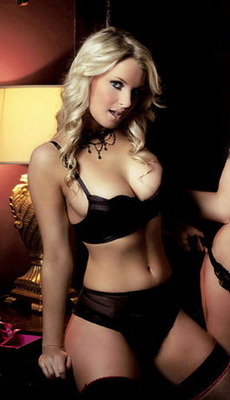 Emily O'Hara is the girlfriend of Manchester United midfielder Tom Cleverley.
Cleverley by name, Cleverley by nature it seems.
Afterthoughts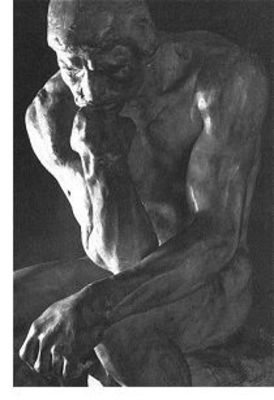 Keep Reading