Boston Red Sox: 10 Players Who Could Overachieve in 2012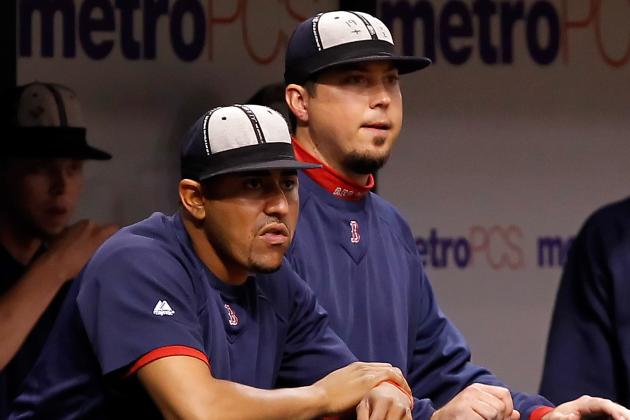 J. Meric/Getty Images

The Boston Red Sox play in a tough division. The New York Yankees and Tampa Bay Rays are great teams, and if the Sox are to make it back to the postseason, they are going to need some great performances.
Every year, every team has a player who surpasses all expectations. They might be good players who have regressed but have a resurgent season. They might be utility guys who win a starting job.
Here are the 10 Red Sox who could overachieve in 2012 and perform better than anyone expected.
Begin Slideshow

»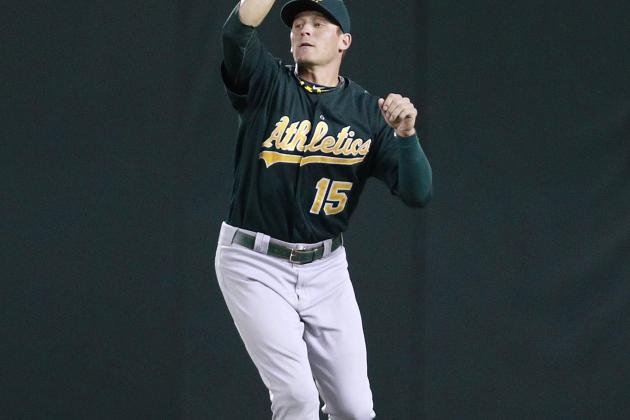 Rick Yeatts/Getty Images

The departure of J.D. Drew in the offseason left the Red Sox in a state of limbo in right field.
They had two reasonable in-house options in Ryan Kalish and Josh Reddick. However, Reddick was traded in the offseason, and Kalish is still battling an injury that cost him almost the entire 2011 season.
Going into spring training, both Cody Ross and Ryan Sweeney have a shot at landing the starting job in right, or at least get more playing time in the platoon.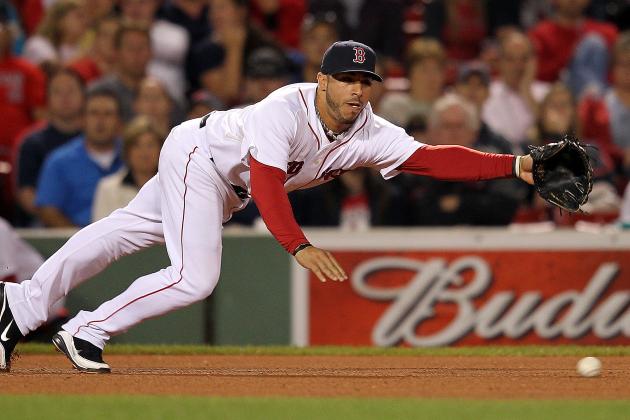 Jim Rogash/Getty Images

It was widely assumed that the Red Sox were set at shortstop, at least for another year. The Sox picked up Marco Scutaro's option, and they had a few options to back him up and play the odd game.
Then, Scutaro was sent to Colorado in January, leaving Mike Aviles and the newly-acquired Nick Punto to battle it out for the job at short, or play in a platoon.
Neither is attractive as a long-term option.
You know what you're getting with Nick Punto. You're going to get an average between .220 and .260. He might hit two home runs if you're lucky, and he'll play some solid defence. He has been the same player for 11 years; he's not going to change now.
Aviles, on the other hand, at least has the potential to do something unexpectedly impressive. His career average is .288 and has a lot more pop in his bat than Punto. If healthy, he's good for over 100 games, and he could be a decent solution at short.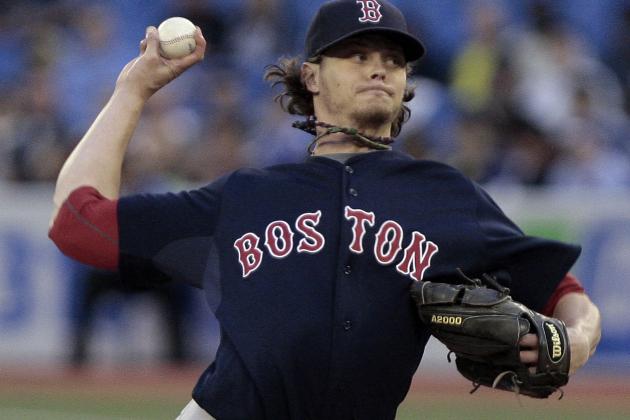 Abelimages/Getty Images

The Boston Red Sox front office never said it in so many words, but it ranked Clay Buchholz equal to or higher than two-time Cy Young Award-winner Roy Halladay.
Of course, age played a part in that, with Buchholz eight years Doc's junior. But there was a potential deal on the table for Halladay, and Clay was always the chip the Sox couldn't bring themselves to part with.
However, in his four full years in the majors, he has only made 20 starts once. That was in 2010, when he went 17-7 with a 2.33 ERA.
A promising 2011 was curtailed by a back injury and has somewhat tempered what should be high expectations of the 26-year-old.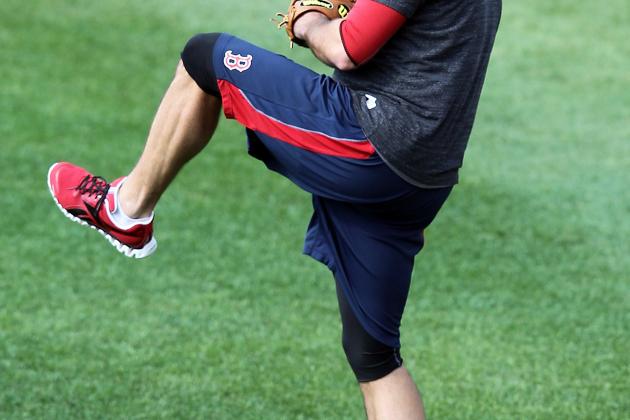 Jim Rogash/Getty Images

The concept of a player overachieving relies upon there being expectations set for how he will perform. For Josh Beckett, those expectations are lower than you might expect.
At the All-Star break last season, Beckett was a Cy Young candidate. He faded down the stretch but overall had one of the best years of his career. To say that we don't expect much from him in 2012 might seem strange, then. Not so.
Here are Beckett's six best seasons, by ERA:
2001, 2011, 2007, 2003, 2009, 2005
And here are his six worst:
2008, 2004, 2002, 2006, 2010
You don't need to be a sabermetrician to see the trend. In odd-numbered years, Beckett has ranged from good to great. In even years, he has been anything from good to atrocious.
With that in mind, it's hard to predict with confidence that he'll perform well in 2012.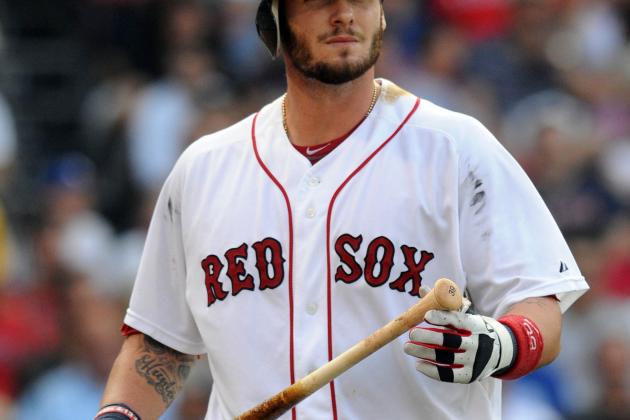 Darren McCollester/Getty Images

Jarrod Saltalamacchia had a surprisingly solid 2011.
He hit a terrible .235 but managed career highs in home runs and RBI. He made over 100 starts last season and figures to do the same again.
People have waited years for Salty to achieve his potential. Another year as the starting catcher could see more improvement in his offensive game.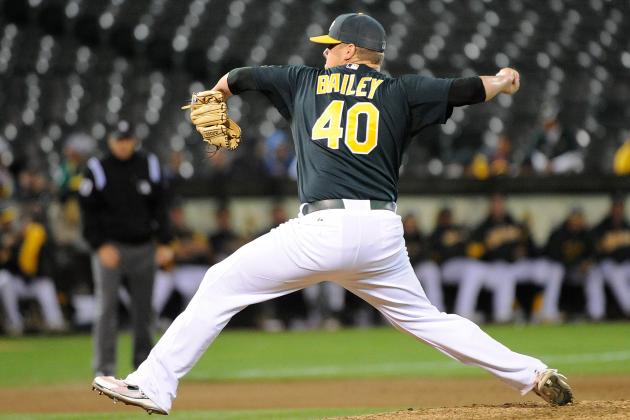 Thearon W. Henderson/Getty Images

Of the relatively few moves the Red Sox made this offseason, the acquisition of Andrew Bailey might be the most important to the team, especially long-term.
Bailey has the potential to be a great closer. Replacing Jonathan Papelbon is a tall order, but the Sox don't need or expect him to. He just needs to be productive at the back end of the bullpen.
That is heavily dependent on his ability to stay healthy. It's really the only concern in making him the closer. He claims, however, that all of his recent injury woes were related to Tommy John surgery and that he is healthy again.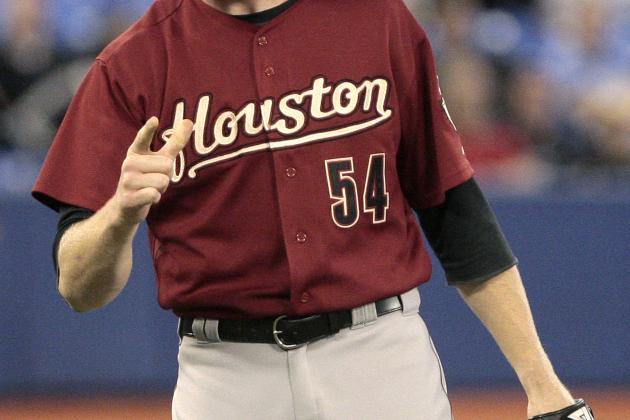 Abelimages/Getty Images

With Daniel Bard moving from the eighth inning to the first, the Sox needed a new set-up man. They believe they have him in Mark Melancon.
Melancon has tremendous upside. Last year saw his heaviest workload (74.1 innings), but he coped well, with a WHIP of 1.2 and an ERA of 2.78.
He is also very young—Boston has him under control through 2016.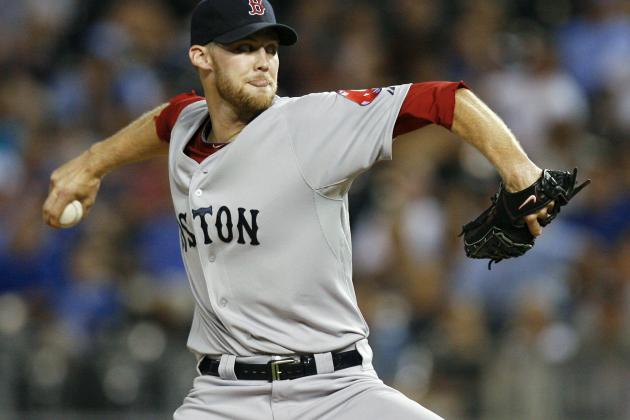 Ed Zurga/Getty Images

Daniel Bard was meant to be the man who replaced Jonathan Papelbon as the closer. However, he was woeful in clutch situations last year, blowing five saves, and he's said he wants to move back to the starting rotation, where he was in the minors.
He projects to be the fourth or fifth starter. However, while he has great stuff and a variety of pitches much more suited to being a starter than a closer, he has never started a game in the major leagues.
Boston would take anything from him. A .500 win-loss record and a 4.00 ERA are doable and would be a big improvement from the John Lackeys and Kyle Weilands that Boston had starting last year.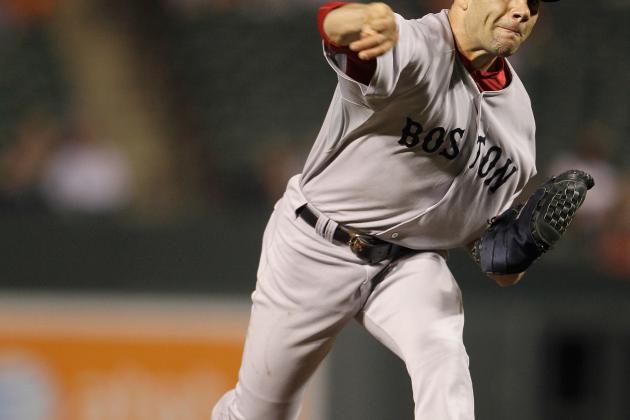 Rob Carr/Getty Images

Other than Josh Beckett, Alfredo Aceves was Boston's most important pitcher last year. He started when the Red Sox needed him to, was very effective in relief and had the stamina to rescue John Lackey when he was done by the third inning.
His versatility made him indispensable. But in 2012, with him penciled in as a starter, he needs to perform much better.
He was much better as a reliever than a starter in 2011: His ERA was more than three runs lower, his WHIP was 57 points lower, he walked batters almost half as frequently, and opponents hit 56 points worse against him.