Fedor Emelianenko and 10 MMA Fighters Who Should Change Weight Classes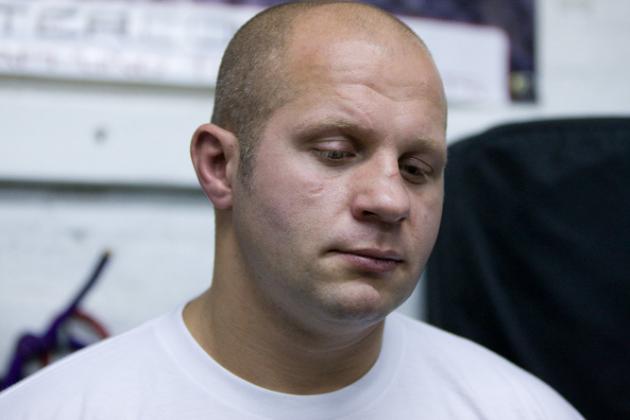 Photo courtesy of Esther Lin/MMAfighting.com
Moving up or down a weight class can present a fighter with both an added advantage in the combative realm as well as an opportunity to contest for several or more honors.
If a fighter is having trouble cutting weight, then the best option should be to move up a division, and if said fighter isn't best suited to his assemblage; i.e., to small, then a drop in weight class could make all the difference.
The aforementioned also applies to fighters who feel they could compete in other weight categories other than their own.
That said, let's take a look.
Begin Slideshow

»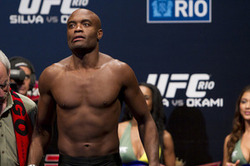 Photo courtesy of Esther Lin/MMAfighting.com
The light heavyweight classification is nothing new to the 185-lb linchpin—he was successful on two separate occasions—against James Irvin and Forrest Griffin.
All the same, some observers believe that Anderson Silva's triumphs have been more attributed to his size advantage than his out-and-out prowess.
That said, a move in the direction of Jon Jones and his coveted crown is something "The Spider" should consider before he brings the curtains down on a storied career.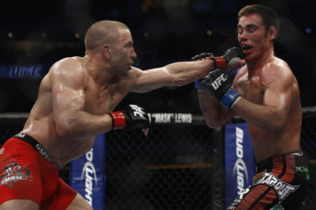 Photo courtesy of Esther Lin/MMAfighting.com
As well as beating the best that the welterweight bevy has had to offer, Georges St-Pierre has also successfully defended his UFC crown six times.
Although there might be several other contenders waiting in the wings—Carlos Condit, Nick Diaz, Johny Hendricks and Jake Ellenberger, move up to middleweight would be the right move for St-Pierre.
For one, a shot at dethroning the division's perennial champion Anderson Silva to solidify his status as arguably the greatest mixed martial artist is up for grabs.
St-Pierre should move up to 185 lbs not only for his legacy, but because it's a fight that the public are clamoring to see.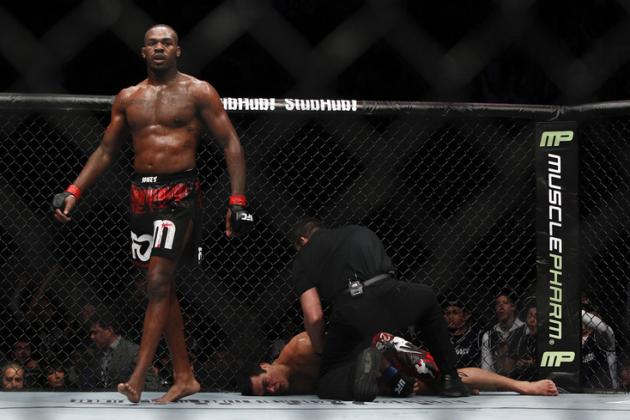 Photo courtesy of Esther Lin/MMAfighting.com
Jon Jones, the undisputed kingpin of the 205-pounders has his division on lockdown after wrecking shop for the entirety of 2011.
If the 24-year-old phenom can take care of Rashad Evans, Dan Henderson and anyone else by the end of 2012, then his next port of call should be the heavyweight coterie.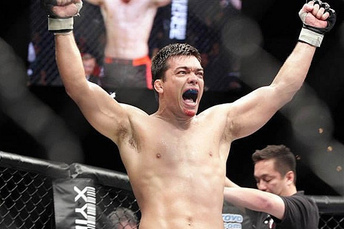 Photo courtesy of Cagedinsider.com
"The Dragon" entered the UFC riding an eight-fight winning streak with nine more wins following suit whilst capturing the light heavyweight title in the process.
Machida, however, came unstuck in his second defense of the title—a rematch with Mauricio "Shogun" Rua.
Next the Brazilian denizen lost a close decision to Quinton "Rampage" Jackson, before retiring UFC Hall of Famer Randy "The Natural" Couture via jumping front kick.
He then got the opportunity to reclaim the title but came up short when Jon Jones submitted him via guillotine choke.
Now if Machida hangs around in the 205-lb division, his chances of vying for the championship again will be slim, which leaves him with one other option—move down to middleweight.
Though that also poses a problem, as his friend and fellow Black House teammate Anderson Silva resides there as the division's titlist.
Somehow this leaves Machida in a catch-22 situation—he stays put and hopes Jones moves to heavyweight or plays second fiddle to "The Spider" and wishes for the best?
The latter would be his best course of action.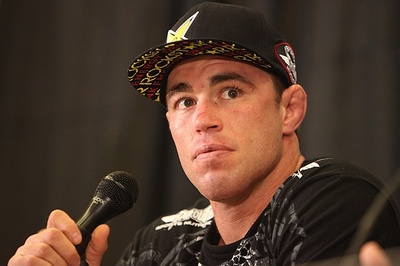 Photo courtesy of Dave Mandel
In the past, Jake Shields has been successful at both 185 lbs and welterweight, however, that hasn't been the case since he crossed over from Strikeforce to the UFC—his record is 1-2 thus far.
Though he's next scheduled to throw down with Yoshihiro Akiyama at UFC 144 in a welterweight clash, he'd be best served to give the middleweight division a shot.
For one, his fellow Cesar Gracie teammate Nick Diaz is already in the welterweight mix and destined to vie for honors. Also, a fight with the division's kingpin Anderson Silva could be in the offing, something that Shields has alluded to in the past.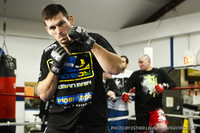 Photo courtesy of Esther Lin/MMAfighting.com
The Bjj experts form of late has been nothing to write home about—he's 1-2 in his last three outings, dropping unanimous decisions to both Mark Munoz and most recently Chris Weidman.
To make matters worse, Demian Maia hasn't submitted anyone since Chael Sonnen at UFC 95. That's nine fights and almost three years ago.
If he dropped a weight class to 170 lbs, he'll have two things in his favor—the benefit of and his supreme submission skills which would come in handy, as the division is a hotbed for wrestling aficionados.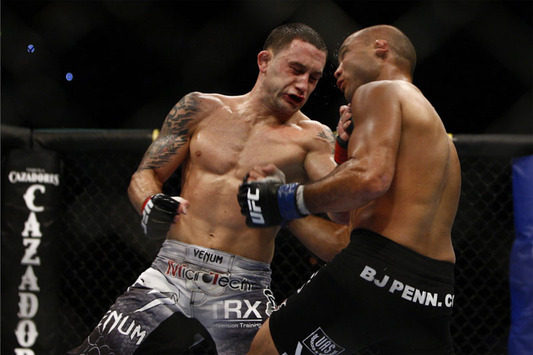 Photo courtesy of Esther Lin/MMAfighting.com
The reigning UFC lightweight champion isn't the biggest in his division, yet he defeated B.J. Penn twice (once for the belt) and fought a trilogy battle with Grey Maynard (winning two consecutive bouts).
One thing "The Answer" has proved is that the smaller man can at any given moment upend the bigger combatant.
With that in mind, a drop down to the featherweight division and a shot at Jose Aldo's title would make perfect sense—if anything, Edgar has the requisite tools in his arsenal to unseat Aldo.
He's also an accomplished wrestler with good jiu-jitsu and unheralded standup—attributes which could cause the champion a series of problems.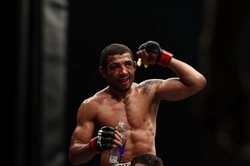 Photo courtesy of Esther Lin/MMAfighting.com
The former WEC and current 145-lb UFC champion is 21-1 MMA and 3-0 in the Zuffa-based company, and to boot, is riding a 14-fight winning streak.
In his last outing, he defeated former NCAA Division-l standout Chad Mendes, someone who was expected to be Aldo's sternest test to date, with regards to Mendes's wrestling pedigree.
Albeit Aldo's first foray at lightweight wasn't successful (that was almost seven years ago when he was 19), he should take a chance and move up to the 155-lb division and put to the test his ever-improving skills against Frankie Edgar while bearing in mind that a win against the latter will propel him to the status of two-division titlist.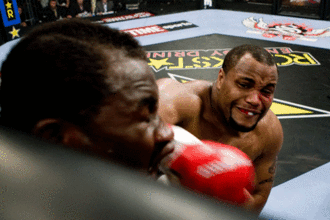 Photo courtesy of Esther Lin/MMAfighting.com
Daniel Cormier is slated to throw down with Josh Barnett in the Strikeforce Heavyweight Grand Prix finale sometime this year.
Though win or lose, the 32-year-old heavyweight is destined for the gates of the UFC's Octagon.
The problem with his impending arrival is the fact that his AKA (American Kickboxing Academy) teammate and training partner, former heavyweight titlist Cain Velasquez also plies his trade in that division.
A dilemma that has lead "DC" to intimate that he'd rather drop down to 205 than fight Velasquez, and as a consequence, that should be the catalyst in Cormier changing weight classes once in the Zuffa-based promotion.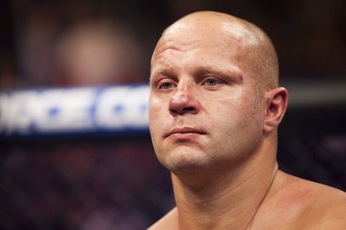 Photo courtesy of Esther Lin/MMAfighting.com
"The Last Emperor's" nine-and-a-half-year undefeated streak came to an abrupt end following a triangle armbar courtesy of Fabricio Werdum back in June of 2010—his second bout for the San Jose-base promotion Strikeforce.
Fedor followed that up with two consecutive losses to Antonio Silva and Dan Henderson, leaving some to believe that he'd be best matched at 205 lbs given his weight disadvantage to the much bigger heavyweights.
Though since those three defeats, Fedor has gone on to register two successive wins. However, a stint in the light heavyweight division is something the legend should take on board, if only to see how he fares in that weight class.
For additional information, follow Nedu Obi on Twitter.