The Hottest WAGs of the 2000's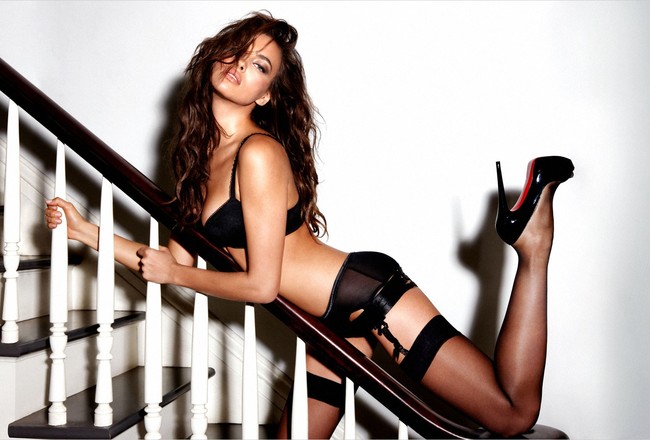 If you had to chose between being a movie star or a sports star, which would you pick?
Based on the women in this list, I think the choice is obvious. Male athletes have it all. They make millions of dollars, have plenty of fame, and get all the beautiful women. They are living a life that every man wishes he could live. A luxurious life filled with all the guilty pleasures one man can handle.
And it was not until the year 2002 that a word was invented to describe the women these men chased. The term WAG, meaning wives and girlfriends, started a whole new era in sports hotties. It gave us a title for the lingerie models, bikini babes, TV reporters, and Hollywood starlets that these men flocked towards.
In honor of the past 12 WAG filled years since the turn of the new millennium, I give you the 40 hottest WAGs of the 2000's. Enjoy.
40. Heather Mitts: AJ Feeley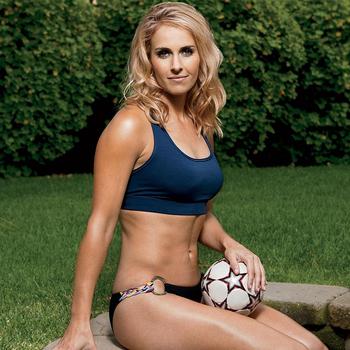 Being named the starting quarterback for an NFL team has to be one of the greatest moments in any athletes life. Heather Mitts husband, A.J. Feeley had the honor back in 2002 when the Philadelphia Eagles needed him to help them finish out the season strong before the playoffs.
He did help them win four of the final five games that year and was eventually replaced by Donovan McNabb once they got to the playoffs. It is OK for him, he gets to be a career backup making millions of dollars while being married to one of the sexiest soccer players alive. Not too bad.
39. Kendra: Hank Baskett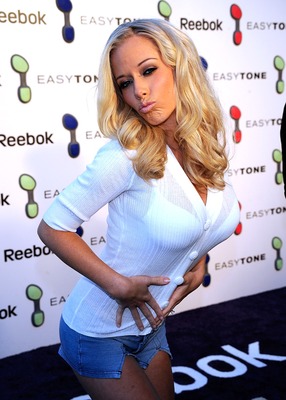 Sure, Kendra was a joke at first but she has grown into a Hollywood starlet. She has become a very interesting person that I love watching on VH1.
Her books are even worth reading. The stories about her having sex on a staircase should attract enough of an audience.
38. Bridget Moynahan: Tom Brady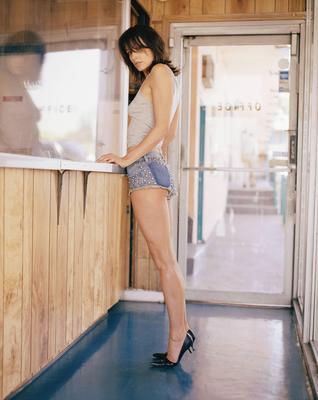 Before Gisele, there was Bridget Moynahan. And before Tom Brady was winning Super Bowls he was, well, I do not think anyone really cares about his life before the Patriots.
All I can remember about his days at the University of Michigan was his lack of exposure. Ever since entering the NFL and winning Super Bowl rings, he has become this world famous superstar that marries gorgeous celebrities.
What a great life.
37. Erica Ellyson: Clay Buchholz
Erica Ellyson was a conquest for Clay Buchholz. Either that or he was just trying to win a bet.
Either way, he bump uglies with one of the finest women this side of the Mississippi River. Then he dropped her a married Lindsay Clubine, a former Deal or No Deal briefcase model.
36. Cheryl Tweedy: Ashley Cole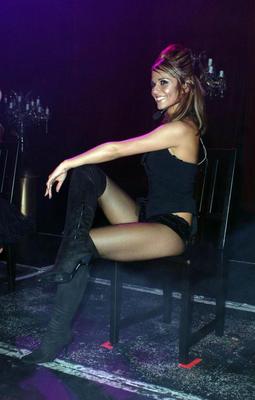 Unless you live under a rock, you have heard of Cheryl Tweedy and her cheating ex-husband Ashley Cole. They were England's Brad Pitt and Angelina Jolie before the story of infidelity hit the tabloids.
Since then, her star has risen and her fame hit its peak when she was announced as a co-host for the TV show X-Factor (UK).
35. Victoria Beckham: David Beckham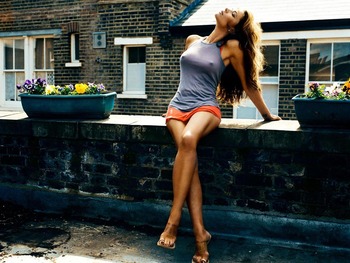 Victoria Beckham is not just a WAG. She is much more. For example, she runs her own fashion line, raises her four children, models, and still has time to attend all her husband's soccer matches.
And let's not forget where she came from neither. As a former Spice Girl, she is still receiving residual checks. Sure, it is great to have David's money but this spicy Brit can do it all on her own.
34. Jessica Simpson: Eric Johnson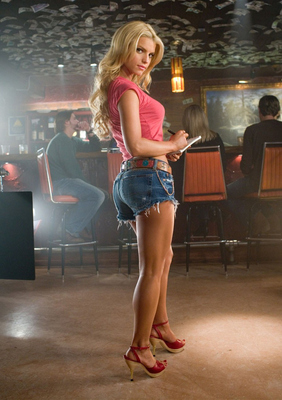 This would be a great time for me to post a current photo of the beautiful Jessica Simpson but she is about to give birth to her first child with husband Eric Johnson so the photos are hard to find.
If Jessica still owns her outfits from the movie Dukes of Hazzard could she please put them back on. We miss those Daisy Dukes.
33. Gabrielle Union: Dwyane Wade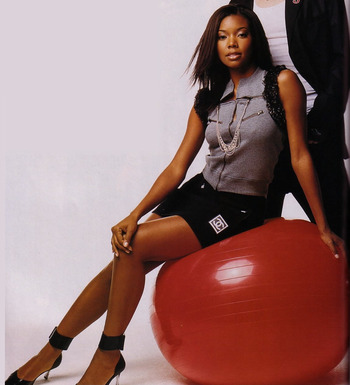 "Jeremy Lin...WOW WOW WOW...if u ever thought about givin up on ur dreams...DON'T!" - Gabrielle Union on her Twitter.
Even Dwyane Wade's old lady has caught Lin-sanity. It took me a few games to finally watch him and I will not lie, my Lin jersey is on order.
32. Kelly Brook: Thom Evans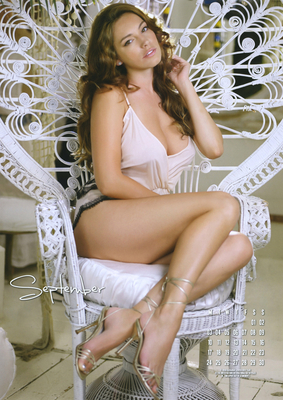 Kelly Brook is a woman that never gets boring to look at or watch on TV. She is one of those people that can entertain us with her beauty and intelligence.
She is currently on the cover of Fabulous magazine reminding us that she is still as hot as she was six years ago. Amazing.
31. Veronica Varekova: Petr Nedved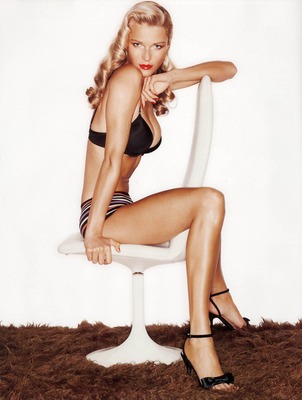 Mount Kilimanjaro is the highest mountain in Africa. It stands a whooping 19,341 feet above sea level. It is also a volcano but has been dormant for a long time.
Why is this important? Because Veronica Varekova climbed it in 2008. Not too bad for a supermodel.
30. Katie Price: Alex Reid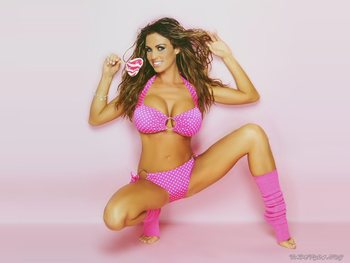 Katie Price is a British sex kitten with two of the largest talents in Europe. Her twins are mightier than any sword, pen, or writing tool. She has rode those puppies all the way to the top of the charts.
Her antics over the years have given her a bad rep but I think she is just a beautiful woman having fun. She has been since she popped up in 1997.
29. Danielle Lloyd: Jamie O'Hara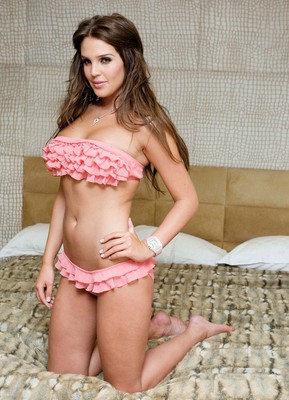 Why would anyone tell Danielle Lloyd that her choices will negatively affect her life? Why would people do that?
But critics made comments regarding her recent cosmetic surgery to get breast implants, calling her names like "selfish". But when they cut her open they noticed a blood clot and they were able to fix it.
So breast implants saves lives. Pass this on.
28. Jamie Lee Darley: Sacha Kljestan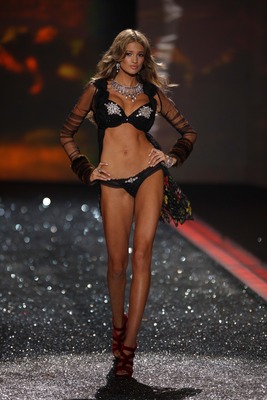 Jamie Lee Darley might have been born in England but she was raised in California where she attend the University of Cal, Santa Barbara.
She also played volleyball in college and that is why I think female volleyball players are the sexiest in the world. Look who are some of their former athletes.
27. Adriana Karembeu: Christian Karembeu
Not too many women can claim to have the sexiest legs in the business but Adriana Karembeu can legally say that she does.
She holds the Guinness World Record for longest legs among female models. Stacy Keibler can eat her heart out, Adriana's legs measure nearly 50 inches long. Wow is only the half of it.
26. Kim Kardashian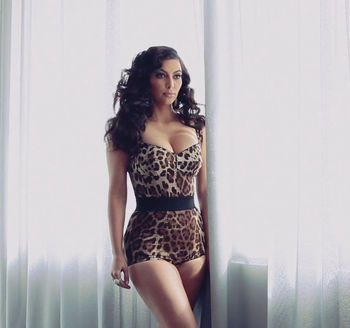 You can hate her. You can make jokes at her expense. You can call her fake. You can write hurtful comments on her Twitter.
But the bottom line is simple. If she walked up to you and asked you to take her home you would leave so quickly you might forget to open the door.
25. Camila Morais: Marco Borriello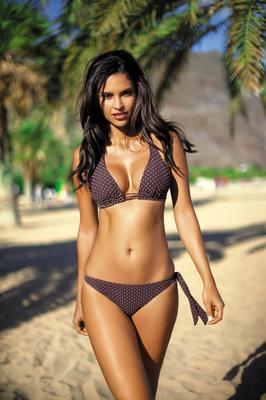 We should not idolize professional athletes because it is setting you up for failure. But in the case of Marco Borriello, feel free to idolize his women.
This Italian soccer star has landed more beautiful woman than any rock star of our time. Camila Morais, the sexy Brazilian model, is just another women on his list of conquests.
24. Keeley Hazell: Joe Cole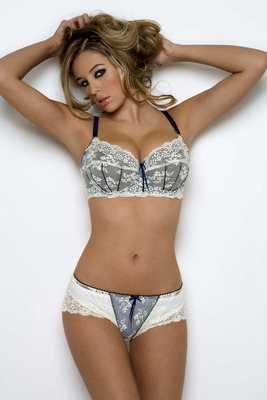 If you have no idea who Keeley Hazell is, by the end of 2012 you will. Her goal is to make it in Hollywood and she has already begun that quest by starring in three movies this year alone.
Most of the films are not blockbusters but they are a start. Hopefully we will be talking about her in a different light next year.
23. Eva Longoria: Tony Parker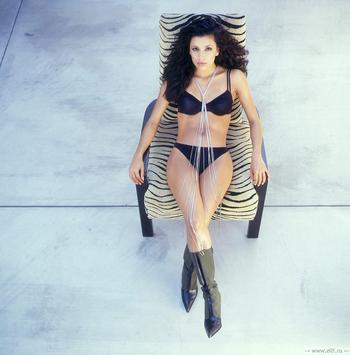 Tony Parker is a great NBA player. In fact, he is one of the best point guards in the entire league. He is, however, an idiot.
Why would you cheat on Eva Longoria? That is like buying a used Kia when you have a Bentley in the garage at home.
22. Imogen Thomas: Ibrahim Sonko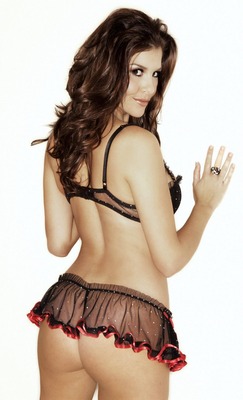 Imogen Thomas is ready for Valentine's Day just like every other single person in the world, right?
For all the single ladies and men in this universe, do me a favor and spend V-Day in a bar, club, or mall. Everyone needs someone to spend that day with and there are so many singles out there it would be a tragedy to spend that time at home.
21. Larisa Fraser: Ryan Braun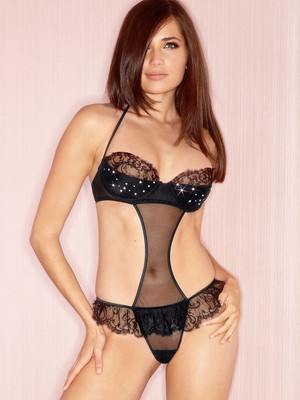 Prince Fielder, one of the best young power hitters in MLB, is gone.
Ryan Braun allegedly failed a drug test in December and could be suspended for 50 games in 2012.
What is left for the Milwaukee Brewers? Will they be able to hang with the best in the NL without their two best players?
Even if not, at least Ryan will have a beautiful woman at home to spend all that time with.
20. Carmella Decesare: Jeff Garcia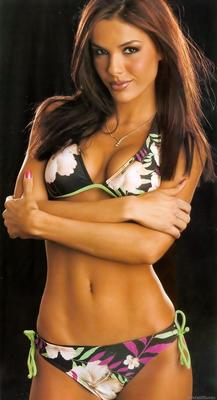 It will never get old. Jeff Garcia is married to Carmella Decesare.
I have seen many things in my life but understanding how he landed such a beautiful woman is beyond what I can comprehend.
19. Abbey Clancy: Peter Crouch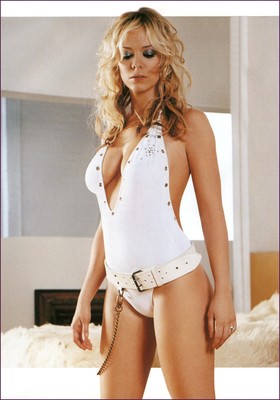 Peter Crouch is dumber than Tony Parker. He is one of the ugliest professional athletes in the world and he once cheated on the always beautiful Abigail Clancy a few years back.
But she is more forgiving than Eva Longoria and has since forgiven him and even allowed their marriage to happen. If she is happy than I guess I can be too.
18. Jennifer Walcott: Adam Archuleta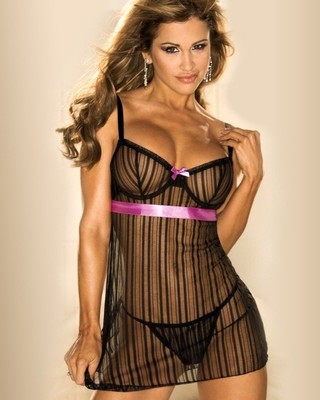 Jennifer Walcott should not be this far back on a list of beautiful WAGs. It is hard to fathom that a former Playboy model would not be in the top ten.
Shouldn't she have a free pass for life in any top ten list of beautiful women? If so, I need to see it first before moving her up.
17. Minka Kelly: Derek Jeter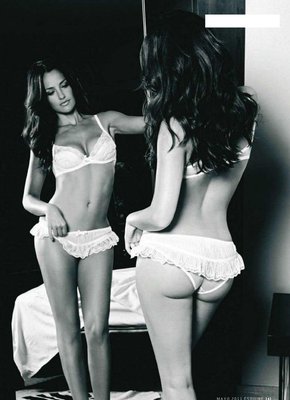 If Derek Jeter wanted to write a book for men on how to land beautiful women, I would buy it. And so would millions of other men.
I mean, look at his track record. He has dated more Hollywood talent than James Woods. Minka Kelly is just another on a long list of notches to add to his belt.
16. Jessica Biel: Derek Jeter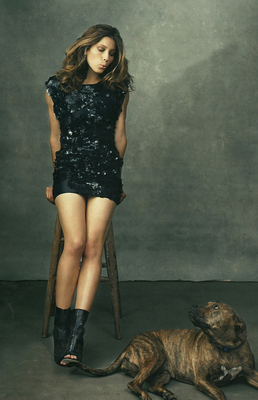 It is amazing to me that Jessica Biel would date an athlete but she took the plunge with Derek Jeter.
And that solidifies my point. Everyone would buy that book.
15. Kate Upton: Mark Sanchez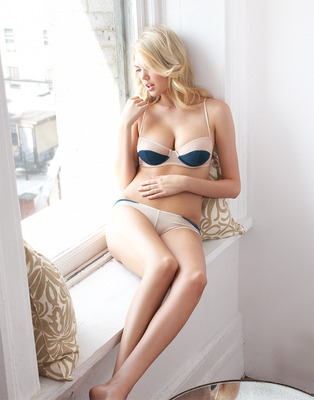 I can hate Mark Sanchez all I want but when it comes down to it, the man has a great life.
He is the starting quarterback for the New York Jets and a self-proclaimed bachelor. From USC to NYC, this man has landed more talent than American Idol. Kate Upton is just another one of his many.
14. Brooklyn Decker: Andy Roddick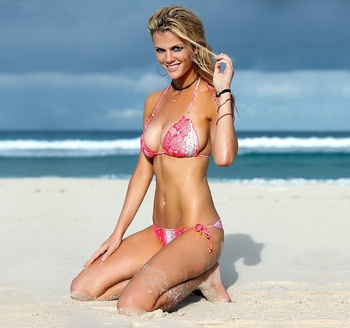 You will not hear anything negative about Andy Roddick in this slide. I am just here to talk about the beautiful bikini model sitting on the beach.
Brooklyn Decker might finish her career in Hollywood as one of the hottest lead actresses of the 21st century. If not, I still would love to see her attend an Academy Awards ceremony dressed like this.
13. Gisele: Tom Brady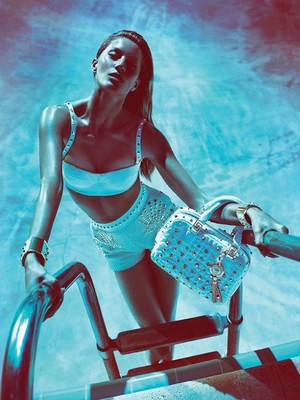 Say what you want about Gisele but before she married Tom Brady everyone loved her. She was beautiful, funny, and talented. She started acting and proved that hot supermodels can make great actresses that add some sex appeal to your movie.
So if she wants to snap at a reporter in defense of her husband, she can do so. I won't mind. I think it is hilarious that she said what she did. It makes her human. But you still do not have a shot with her.
12. Lisa Dergan: Scott Podsednik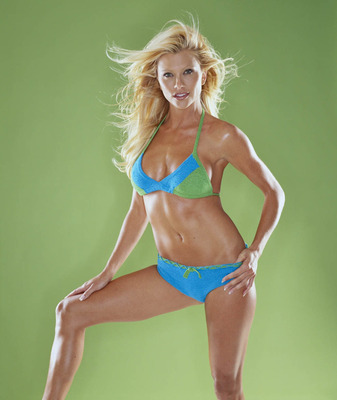 In a land of oddities, this one gets me every time. How does a woman as beautiful as Lisa Dergan end up with a tool like Scott Podsednik. His name alone gives me the creeps.
I do give him credit for having the sexiest wife in the entire MLB. He has held that title for so long that it is becoming a joke. No one will be able to compete unless Adriana Lima married Tim Linececum next year. Then we would have a closer competition.
11. Sara Jean Underwood: Marco Andretti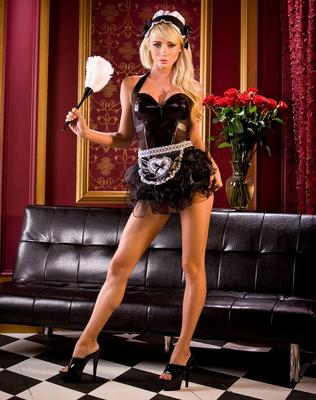 In a perfect world, Sara Jean Underwood would never be lower than 5th in the rankings. But this article is so stocked with talent that she stands strong at #11.
In between her poker tours, she spends her time dating Ryan Seacrest and then dating athletes. And vice versa. She is too hot to be sitting around wasting her time with the host from American Idol. She needs a real man. You know, a writer.
10. Olivia Munn: Brad Richards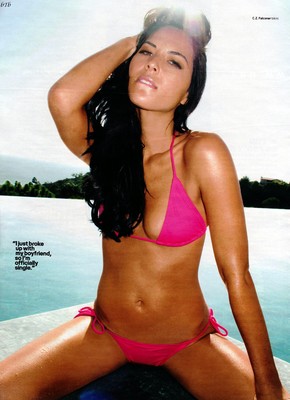 Olivia Munn barely cracking the top ten? Is this the Twilight Zone?
Nope! It is only because the next nine spots are filled with the hottest women in the world. If you think your job is tough try ranking the hottest Playmates, lingerie models, ring girls, and runway models in the world.
Trust me, it is a tough job.
9. Brande Roderick: Glenn Cadrez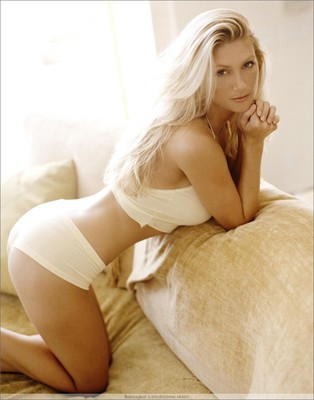 Life is never fair from our side of the table. None of us have played professional sports and if we did, we surely would not be spending out day reading articles on beautiful women. We would be out there writing our own articles as those beautiful women rub our shoulders.
Brande Roderick proves that you do not have to be a famous NFL star to get the girls. All you have to be is employed and you will score a Playboy playmate. Just ask Glenn Cadrez.
8. Izabel Goulart: Diniyar Bilyaletdinov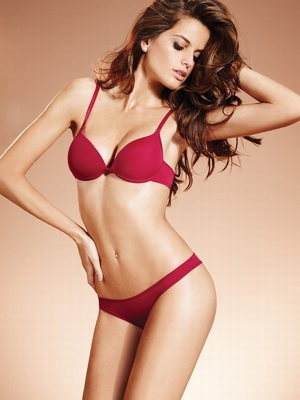 The jokes about Diniyar Bilyaletdinov's name are old and lame. Sure, the guy has more letters in his last name than a Scrabble board and if Vanna White was single she would probably give him a go.
At least he did not start dating a woman with a name as difficult to type. Thank you copy and paste.
7. Alessia Ventura: Pippo Inzaghi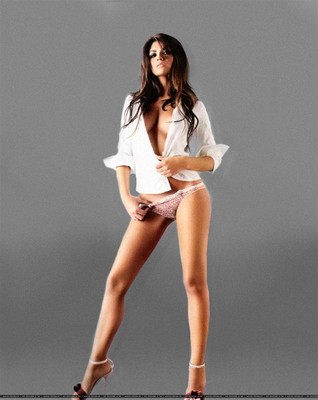 Since I was a little boy, I could read Italian. I am not sure how or why but I could read it without pause.
So when I was doing research on Alessia Ventura, I could understand. Then I realized that my computer had an auto-translator on it. Now I can barely speak English.
6. Melissa Satta: Kevin-Prince Boateng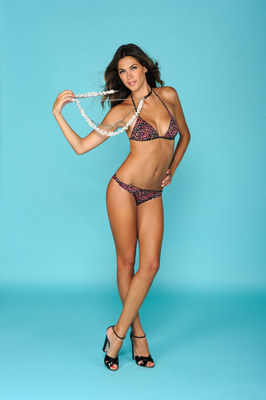 If you were dating Melissa Satta, how many times a week would you "do it"?
According to Melissa, Kevin-Prince Boateng and her have sex 7-10 times a week and that is the reason for his thigh injury that has sidelined him for a few weeks now.
If you asked him about it, I guarantee you he would say it was totally worth it.
5. Analu Campos: Marco Borriello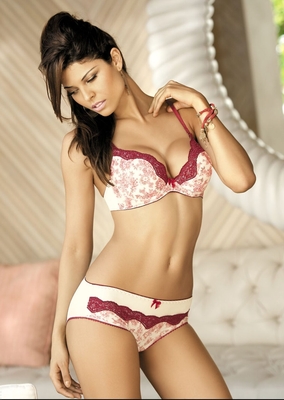 Analu Campos is a gorgeous lingerie model from outside of the United States. If you had to guess where she was from, could you?
I will give you a hint. She is from a place where beautiful women grow on trees. A place where a "Ten" in the US would be a "Four" over there. Oh, and most of the Victoria's Secret models hail from that country too.
Anyone guess Brazil?
4. Kelli Hutcherson: Jimmy Fitzpatrick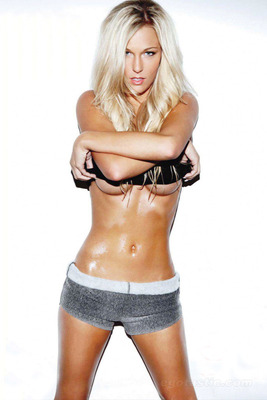 Kelli Hutcherson is a name I want everyone to remember. She is a former Strikeforce ring girl and current WAG hottie dating motocross rider Jimmy Fitzpatrick.
I am glad she quit the MMA business, now we get her all to ourselves in WAG heaven.
3. Torrie Wilson: Alex Rodriguez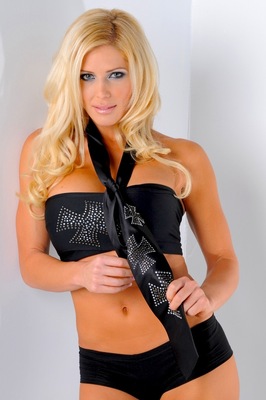 Perfection is the best word to use when describing Torrie Wilson's body. It is a chiseled replica of what a woman's body would look like if it were perfect.
In an ideal world, every man and woman would have a body like hers. But all we can do is dream a little dream.
2. Adriana Lima: Marko Jaric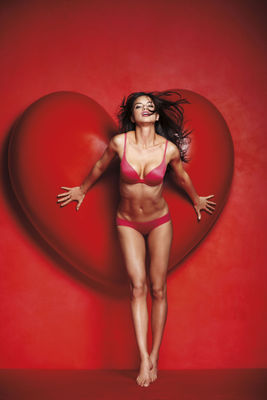 Falling in love with a Victoria's Secret lingerie model is a tough thing to cope with. For one, you will never get to meet her. Secondly, if you did your chances of having her feel the same way about you is slim to none.
But, as a gambler, I will take my chances the next time I run into Adriana Lima. If a poor man in Idaho can win the Powerball than I can land Adriana Lima.
1. Irina Shayk: Cristiano Ronaldo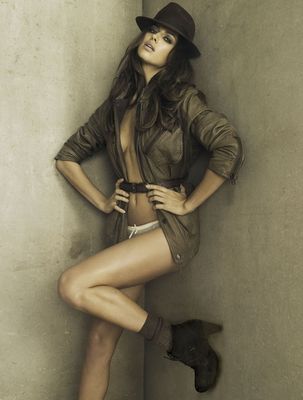 Until the year 3000, no other woman in the world will come close to the level of hotness Irina Shayk possesses.
In other words, she is the hottest WAG of all time, and not just the past twelve years.
Keep Reading