Jeremy Lin: 5 Reasons the Point Guard Is New Leader for New York Knicks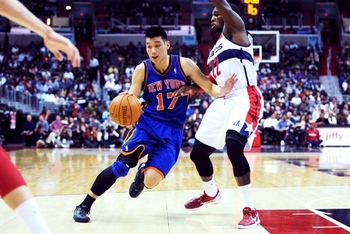 It's only been fours games, but even those who occasionally follow the NBA headlines assuredly know who Jeremy Lin is at this point.
The New York Knicks just defeated Kobe Bryant and the Los Angeles Lakers on Friday night, and Lin put forward his most impressive game yet. Not only did he outplay #24 of the purple and gold, but he contributed in a number of ways through perimeter shooting, spreading the ball around and solid defensive play.
In a shortened NBA season which already boasts compelling story lines, the rise of Jeremy Lin has seemed to trump them all over the past week. He has added an element of fun and joy into a league that seems to have been consumed by labour disputes and lockout threats.
Not only has Lin become an overnight sensation to Knicks fans and basketball fans alike, but he is slowly becoming one of the central leaders on his squad. His calm play and demeanour have resulted in emphatic behaviour from fans that now have a new reason to get behind their orange and blue.
It has only been a handful of games, but Jeremy Lin is evolving in to a solid leader in New York for a number of different reasons. Here are five of the key reasons why Jeremy Lin is becoming the primary leader for the New York Knicks.
He Provides Energy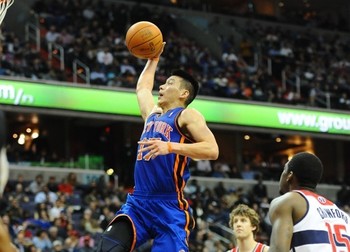 In his past four games, Jeremy Lin has both dominated games and provided Knicks supporters with a surge of energy like they have not witnessed in years.
To add to that, he stole the media headlines this past week all over the nation, which has alerted fans across America, as well as NBA followers around the globe, that Lin is making waves. Coverage leads to awareness, and awareness creates enthusiasm.
Perhaps all this "Linsanity" is somewhat premature; nonetheless it has captivated the New York sports media which is remarkable considering it was just six days ago that the Giants won the Superbowl over their Boston rivals.
However, Jeremy Lin has not created this phenomenon through a name alone. He has put together some outstanding performances and even outplayed Kobe Bryant in a victory against the Los Angeles Lakers. The high energy levels are on display both on the court and in the stands of Madison Square Garden.
His Style of Play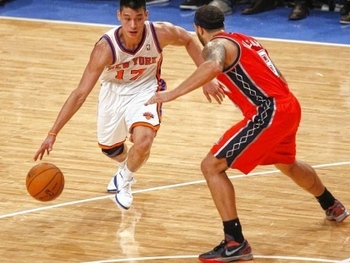 If we ignore the media attention and the excitement surrounding Lin, and just focus on his play, it becomes much easier to understand why the Knicks have raised their game. Lin has not been someone who came in and scored 40 points per game, but instead he has played a strong team game which has raised the level of play amongst all Knicks on the court.
Jeremy Lin has scored at least 20 points and notched five assists over his impressive four-game stretch.
His team-focused style of play is to credit for New York's streak. He has not simply tried to do it all himself, but understands that the pass is sometimes a better option than attempting a low-percentage shot.
If he can continue to get his teammates involved and even spark a scoring streak from other Knicks, they will start posing a threat to every team they face.
Using His Harvard Degree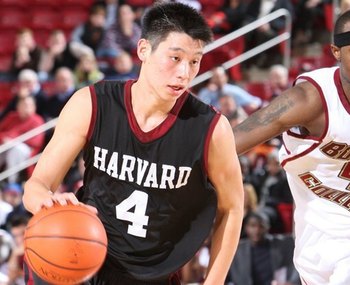 It has become widely known that Jeremy Lin studied at Harvard University; hardly the mecca of professional basketball talent. However, there is something to be said for athletes who engage in studies at a reputable university.
In the early 2000's, during the dynasty years, New England Patriots coach Bill Belichick comprised a complete roster of university graduates. Every single member of that squad had earned their degree.
The philosophy was that players who put sincere effort in to their studies can bring an element of smarts, awareness and foresight in to their careers. Being able to think quickly and critically is certainly an asset to any professional athlete, and Jeremy Lin is no exception.
It may be that we place too much emphasis on physical ability and athleticism, but perhaps brain smarts is another critical element that each team must have.
Resilience of an Underdog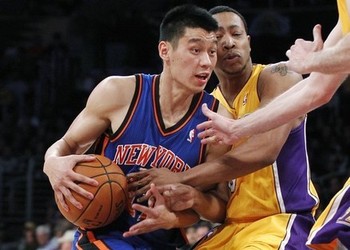 For a team that plays in Madison Square Garden, right in the centre of Manhattan in the largest media centre in America, there are always massive expectations on you.
To say the New York Knicks have underachieved over the past decade is a huge understatement. It was only after their acquisitions of Amare Stoudemire and Carmelo Anthony that the league, and their fans, began to take them seriously.
Jeremy Lin has provided the Knicks with a characteristic they have not experienced in quite some time. He started off as an underdog with something to prove. Being cut by multiple teams, Lin is playing with a chip on his shoulder.
He is the polar opposite of a guy like Stephan "Starbury" Marbury, and a breath of fresh air to those who want the Knicks to return to quality basketball.
Although it seems cliché, fans love an underdog.
New York is a place where they almost never experience an underdog in their own backyard. If Lin can hold on to his underdog status, the Knicks will be able to ride this emotion in to the playoffs.
His off the Court Lifestyle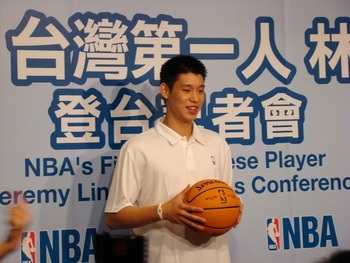 Even though many star athletes entertain fans and lead their teams during game time, their questionable actions and lifestyle off the court often raise questions about their true leadership ability.
Although we only know as much about Lin as the past week's media frenzy has revealed, he seems like a genuine guy with no real downside away from MSG.
Interviews and discussions with Jeremy Lin show that he works hard, puts in time in the gym and maintains a good diet.
In an interview with Greatist.com (http://www.greatist.com/fitness/2012-2-9-live-like-a-pro-with-the-nbas-jeremy-lin/#) the rising star went in to detail about his life off the court and how he is just another ordinary guy.
He stated that he has "two guys that do my marketing and we've been making these Youtube videos that show my personality off the court. Also, I have a non-profit organization, so I spend a lot of time doing research and getting that going."
His life has not been nearly as dissected as other athletes, but if his stock continues to rise, we will all begin to learn much more about Jeremy Lin.
For the time being, it is his attitude both on and off the court which has allowed him to become the current leader of the New York Knicks.
Keep Reading

New York Knicks: Like this team?