10 Simple Ways to Improve TNA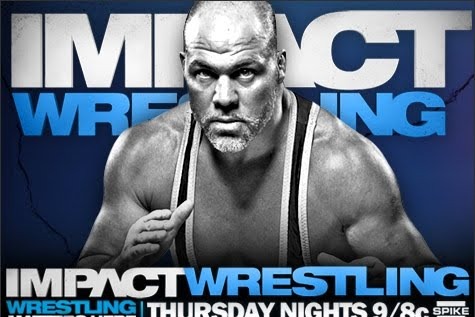 TNA has been on a great run lately. It has shown real promise for the first time in longer than I care to remember, with a home-grown champion, some of the best heels in the business and a resurgent X-Division. It's good to be a TNA fan these days.
That being said, there is always room for improvement. As someone who has been watching TNA for a number of years, I have some ideas (like every other person on this site) on how to improve the product.
If you don't like any of my suggestions or have some of your own, don't hesitate to comment below.
Begin Slideshow

»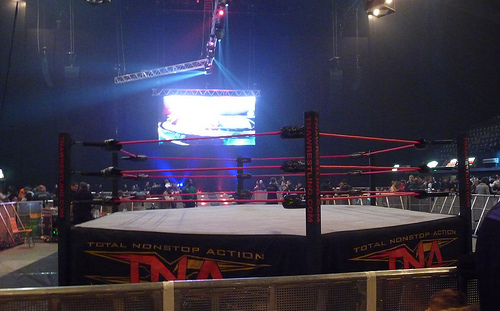 This one is almost a lock to appear on every "how to improve TNA" list, and it's like that for a reason. Many people will just write this one off as a cosmetic change, arguing that the six-sided ring was just different for the sake of of being different. But it was much more than that.
The ring is part of the identity of TNA and its removal was the start of many changes implemented by Hogan, Bischoff and Flair that made TNA feel less like TNA and more like WWE lite. The six-sided ring also was used long before TNA by AAA, with whom TNA has a working agreement in Mexico. And if it works there, why can't it work in the U.S.?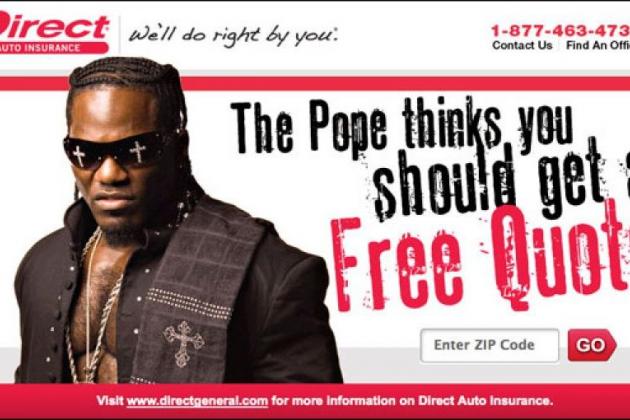 This is another small cosmetic change that can have big ramifications on the show.
Anyone who has watched TNA lately knows that TNA has a bad habit of scheduling a commercial break two minutes into the main event. Why not put the commercial breaks between matches and maybe make them a bit longer, so they don't interfere in matches?
People channel-surf during commercial breaks. Putting them in main events is lowering the TV rating for the match because people are coming back late.
Another problem is the "Direct Auto Impact of the Night" TNA move. It's a good idea, but when you do it right after the match, especially if it's the first match of the night, the move makes the whole show seem even more scripted than it is. Having it right before the main event makes so much more sense.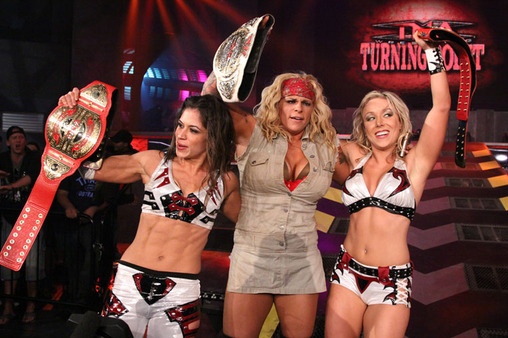 Sarita is one of the toughest wrestlers (not just women) in pro wrestling today. The list of wrestlers who would take the kind of spill she did in December and wrestle a few days later, and compete while having partial facial paralysis like she did in July is small. Not to mention her exceptional in-ring skills and decent mic skills. The fact that she is smoking hot should help.
ODB has been with the company for four years and is one of the most memorable female wrestlers in the world. She can brawl with the best of them, work the mic as well as any knockout, has the ability to play heel or face and has paid her dues over the last few years. She has been Knockouts champ three times, but two of those reigns were a bad joke and the other one she won by pinning Cody Deaner (Remember him?).
I would be more than happy to see either of these two women win the title, but I'll settle for now with them getting a shot at the title.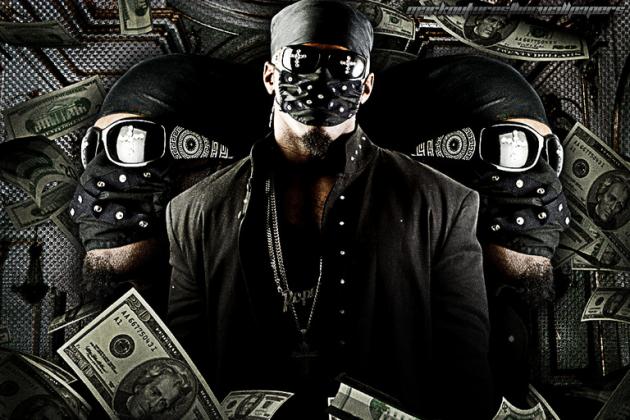 D'Angelo Deniro is the most underused wrestler on the Impact roster and the TV title is the most underused belt on the roster. So why not kill two birds with one stone and give Pope the belt?
You can have him feud with Robbie E over something stupid, like Robbie saying he has the best bling in TNA or something equally stupid, and just keep it going from there.
A nice lengthy feud also would help establish Robbie E as a legitimate contender for the title and make the mid-card stronger as a whole.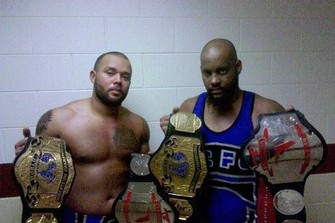 Remember when the X-Division was at its weakest last year? In order to inject some new blood into the division, TNA held the X-Division Invitational. Not only did the company get some established veterans on the roster (Kid Kash and Austin Aries), it got some fantastic young talent as well.
So why not do the same for the tag-team division? Get a bunch of tag teams from the independent circuit and have them compete for a contract or two. It couldn't hurt.
Here's some teams I would recommend: Dark City Fight Club, Strong Style Thugz (Homicide and Low Ki), Bricoe Brothers (If you can get them), The SAT (Spanish Announce Team) and the Super Smash Brothers (Player Uno and Player Dos).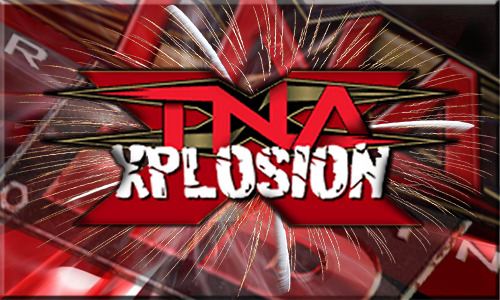 This shouldn't even have to be a slide. TNA's second show is shown almost everywhere in the world with the exception of the United States, How is that possible? It needs to change soon.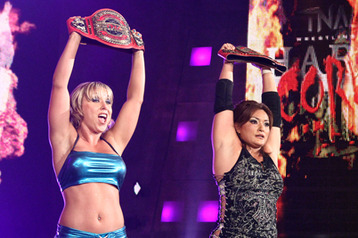 I understand that there isn't enough depth to feature the knockouts' tag titles heavily. but there is enough talent on the roster to make use of the women not chasing Gail Kim's knockout title.
And if TNA feels it doesn't have the numbers, there are quite a few sister/cousin/best friend combinations in the independents who really don't have anything to do and could be quite cheap to sign. OVW's Blossom twins come to mind.
The matches could be five-minute fillers, and they don't even have to happen every week. Maybe once every two weeks and defend the title every two months maximum. Now they just feel like over-sized novelty belts with little significance.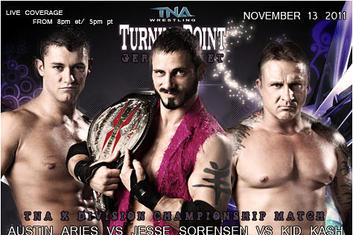 Two of TNA's biggest strengths are the Knockouts division and the X-Division, but both need to be featured more. Austin Aries is a superstar who currently is sitting in the mid-card. Just because the X-Division is secondary doesn't mean it can't headline PPVs.
Just imagine how many buys you could get with Austin Aries vs. AJ Styles at Victory Road? Sounds a lot better than Sting vs. Roode.
The TNA Knockouts division is still head and shoulders above the WWE Divas division. That could help TNA draw in more female fans. I'm not saying that women will come in hordes just to see TNA. But having more "girl power" could help TNA gain ground in a market WWE ignores for the most part.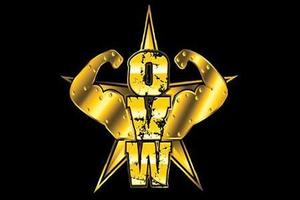 OVW can be a gold mine of talent if TNA uses it properly. Right now the only thing the two companies have done is add Rob Terry and Jessie "Mr PEC-tacular" Godderz to the OVW roster. But so much more can happen.
There are plenty of wrestlers on the roster who could use some time in OVW to perfect their gimmick, mic skills or in-ring ability. There are also quite a few wrestlers in OVW who could use make good use of some TV time in TNA.
TNA should make use of this partnership as much as possible.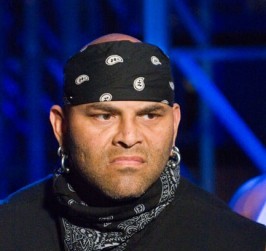 Race is a very touchy issue, no matter where you are. But when you are a Southern-based wrestling company with a roster that is 90 percent white and one of your most promising wrestlers who is black can't even get on screen, questions need to be asked.
Pro Wrestling is a world sport with huge fanbases, but in America it is predominantly white. The WWE has a 60-year history and in all that time has had only 10 non-white world champions.
Diversity is the key to making TNA look like the global wrestling promotion it so badly wants to be and increase its fanbase. TNA also has had some really bad press when it comes to discrimination. This could only help.