Spring Training 2012: Ranking the Houston Astros Non-Roster Invitees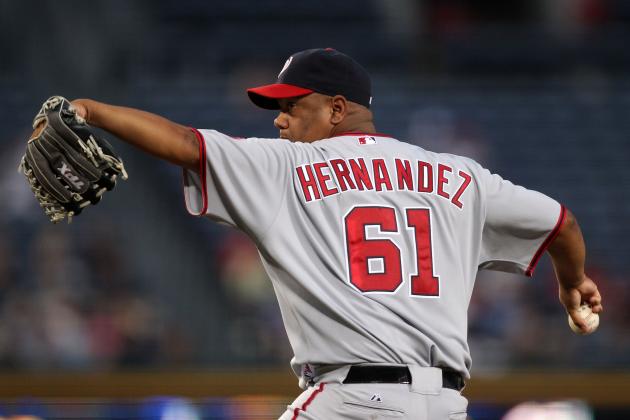 Mike Zarrilli/Getty Images

Spring Training is coming up once again which means that the Astros 2012 season is about to begin.
Although the Astros aren't going to do much this year, fans still have a lot to be excited about. Even though contention for the playoffs is basically out of the question, there is still the opportunity to watch the future of the franchise with many great prospects getting their opportunity to show what they can do.
Many spots on the roster are still to be decided, and that's where Spring Training comes in.
The Astros have 21 different non-roster invitees that will be fighting for a spot: six pitchers and fifteen position players.
Some players are just trying to show the major league coaches what they can do and others are veterans that are trying to prove that they have something left in the tank. Here's a list ranking the prospects and veterans the Astros signed to fight for spots on this year's team.
Begin Slideshow

»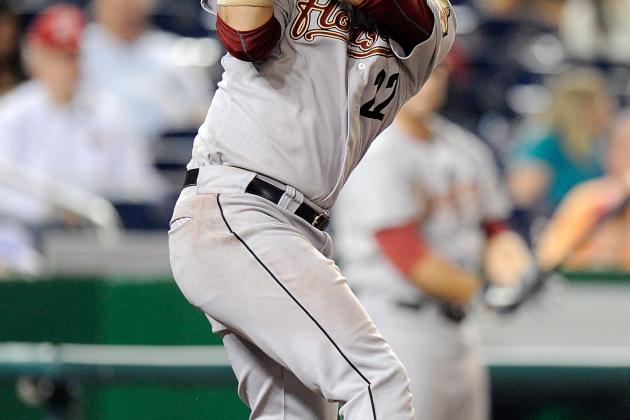 Greg Fiume/Getty Images

Carlos Corporan was the back-up catcher to Humberto Quintero most of last year and pretty much proved that he wasn't major league material.
In 52 games last season, Corporan hit .188 th a .257 on-base percentage, and had only 11 RBI's while not hitting a single home run.
He's already in his prime at age 28 so if he can't show a very impressive game in Spring Training, he won't get another shot at the big leagues unless Jason Castro, Quintero, or Chris Snyder go down.
Expect Corporan to go down to the minors for a few years until he's a free agent, and then not get re-signed. However, he is the only other catcher coming into camp, giving him bigger chances.
Brandon Barnes has been in the Astros farm system since 2005 and has played solid baseball at best.
In those six minor league seasons, Barnes has hit .250 with 77 homers. He has good plate discipline and is a pretty good fielder in the outfield, but at best can only be a fifth outfielder.
I expect him to make the majors in a short cup-of-coffee eventually, but then be sent down to the minors to stay, he won't break camp with the major league squad and he just doesn't have the stuff to be even a bench player.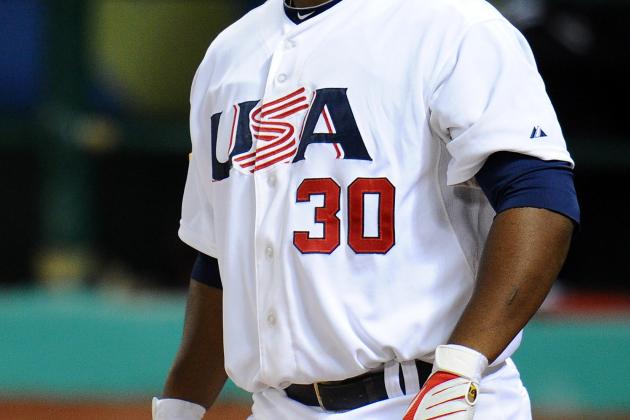 Dennis Grombkowski/Getty Images

Now at age 32 and with his 10th major league team, second baseman and outfielder Joe Thurston is looking for one last shot to be a back-up outfielder.
Thurston has some previous major league experience, hitting .226 with a .305 on-base percentage. He also has pretty poor plate-discipline which isn't appealing for someone his age.
He'll probably make it as the starting second-baseman or as a starting outfielder in AAA since he has a solid career minor league on-base percentage of .369 and a batting average of .296.
Thurston's turn to influence a major league ball club has passed him up.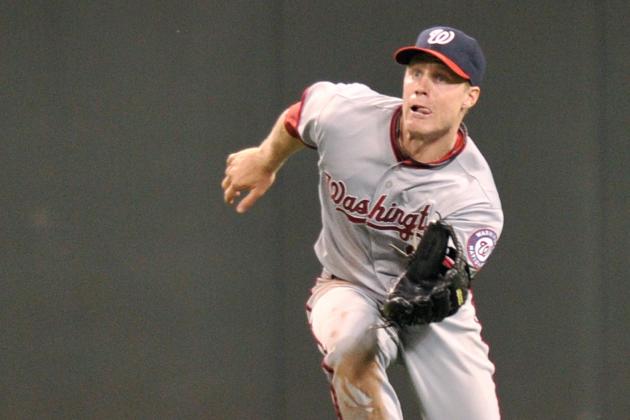 Jamie Sabau/Getty Images

When Brian Bixler was claimed off of waivers early in the offseason, it looked like he had a shot at the starting shortstop job, but since Jed Lowrie was added to the team, he'll be fighting Angel Sanchez and Diory Hernandez for a back-up shortstop or utility role.
Bixler is a light-hitting, slick-fielding shortstop who has split some short time in the major leagues between the Pittsburgh Pirates and the Washington Nationals.
He was originally supposed to replace Pirate favorite Jack Wilson at short, but was never able to live up to expectations, only hitting with a slash line of .187/.248/.247 in the major leagues.
Bixler is 29 and is trying a last shot to break a major league squad. He has an outside shot at making the utility role, but has too many more talented players in front of him that will block his path to a major league position immediately after camp.
Injuries or poor play, however can help Bixler get a shot at playing again.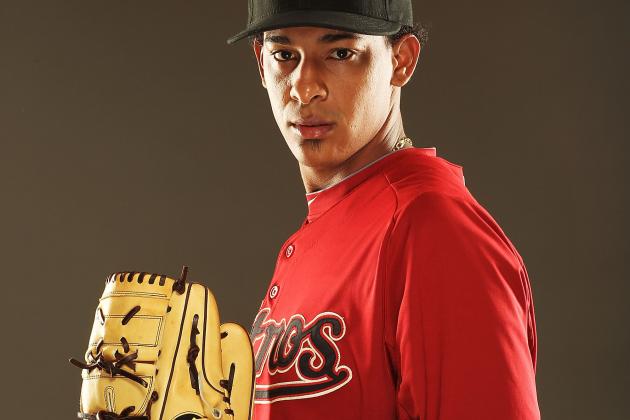 Al Bello/Getty Images

Henry Villar looked like he was going to be a reliable pitcher out of the bullpen for years to come after a solid short eight inning stint in the majors that was marred only by one bad outing that made his ERA raise to 4.50.
However, after an unimpressive 2011 minor league season, the 2005 international signee is looking like more on the outside of the Astros bullpen picture.
Last season at Oklahoma City and Corpus Christi, he posted a 5.45 ERA with only 48 strikeouts in 76 innings.
Villar is inconsistent and isn't able to battle a hitter head-to-head with an overpowering heater. Because of this he has to use his smarts to try and outwit them, but he has shown that that strategy has not faired well for him thus far.
An impressive spring can really help boost his stock and give him a realistic chance of starting the season in the Astros weak bullpen.
Even though he's only 25 years old, it appears that he's not going to develop anymore and that this is basically the first of his last chances to make the big leagues for good.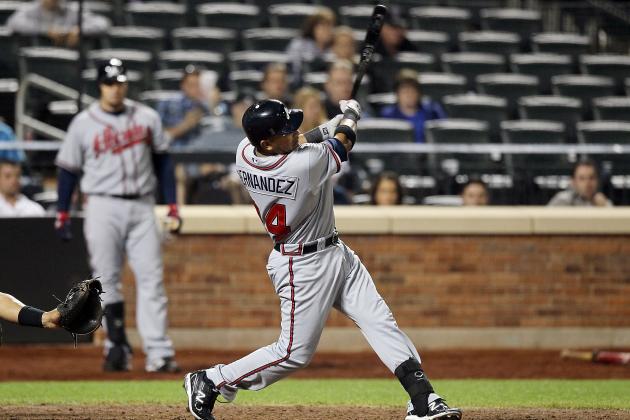 Jim McIsaac/Getty Images

Light-hitting shortstop Diory Hernandez may not pack much power in his small 6'0", 185 pound frame, but he can hit for solid average and field just as good as any other at his position.
Hernandez was signed as a minor league free agent after spending the beginning of his career with the Atlanta Braves. He has a career .272 batting average and has had great back-to-back .319 seasons in 2009 and 2010, before falling back to earth in 2011 and hitting about .100 points less. Hernandez needs to shake off his bad three major league stints, in which he's hit a horrible slash line of .157/.195/.260.
For some reason I feel like Hernandez has a good shot at cracking the roster as a back-up utility man because the Astros seem to like light hitting players who try to make up for it with big gloves as shown by the Tommy Manzella project a few years back. However, he'll have to go head to head with Angel Sanchez who had a hot spring last season and might follow it up with another big one this year.
Diory has to be strong right out of the gate, because if Sanchez gets the spot out of Spring Training, he'll most likely hold it throughout the season, even with a poor performance.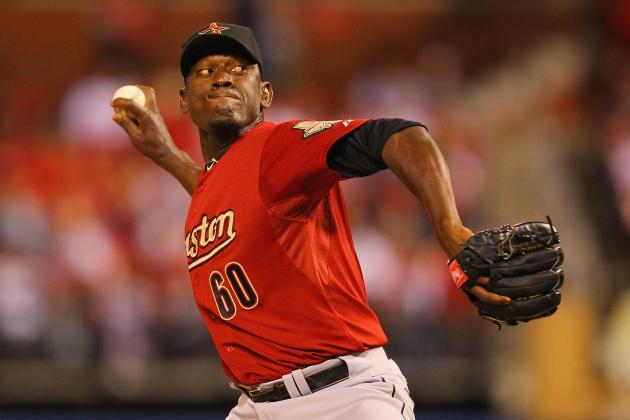 Dilip Vishwanat/Getty Images

The second pitcher on this list, Jose Valdez was signed as a free agent before the 2009 season and hasn't really impressed many people.
Last year in the minors, Valdez had a 5.47 ERA with 33 strikeouts in 24.2 innings pitched. In a short 14 inning major league stint, Valdez had a 9.00 ERA but once again had a good strikeout number with 15. His ability to rack up strikeouts and his great pitch speed are what keeps him in the running for a bullpen slot.
Valdez has a really good chance to break camp since he has previous major league experience and good stuff.
He just needs to become more consistent by allowing less baserunners, that will help get his inflated ERA down and make him a more appealing candidate to join the club. His main problem though is that he isn't very durable and that could affect his ability to make it into the majors this season.
He's a gifted fireballer who deserves to be given a shot, and at age 28, he might be able to pull it all together this season and make a stab at a major league roster.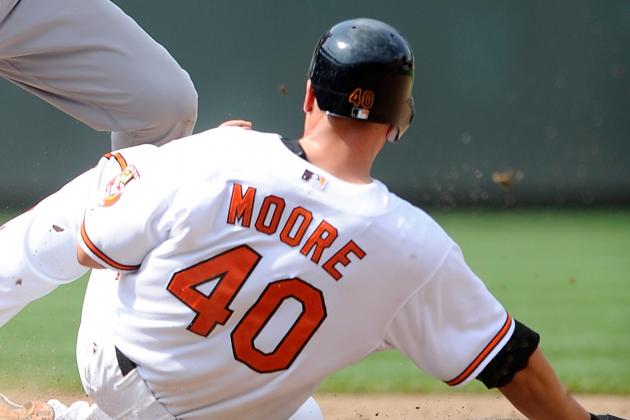 Greg Fiume/Getty Images

Scott Moore is a left-handed hitting third baseman that has spent time now in four different organizations since being drafted by the Detroit Tigers with the 8th overall pick in the 2002 draft.
In 10 seasons in the minor leagues, Moore has shown the ability to hit the ball for good average while also producing reliable power, hitting 14 or more home runs in four different seasons and posting a batting average of .295 last season in AAA Iowa with the Chicago Cubs. He appears to have better range and a better arm than Chris Johnson but isn't a phenom with the glove.
He's been called up to the majors four different seasons. In those stints he's hit a lackluster seven home runs, 27 RBI, and an ugly slash line of .223/.270/.370.
Even though Moore is ranked above other players such as Hernandez and Valdez, he has less of a shot to make the team during the season.
He's very talented but the organization seems to have their heart set on Johnson, and if not him, then Jimmy Paredes. Even if both of those players falter, Brett Wallace is planning on shifting over from first and even Matt Downs would be put before Moore.
There's just too many things stacking against the 28 year old.
He needs to put it all together in the prime of his career and knock the cover off of the ball in both Spring Training and in AAA. If he underpreforms only a little, he won't have a chance.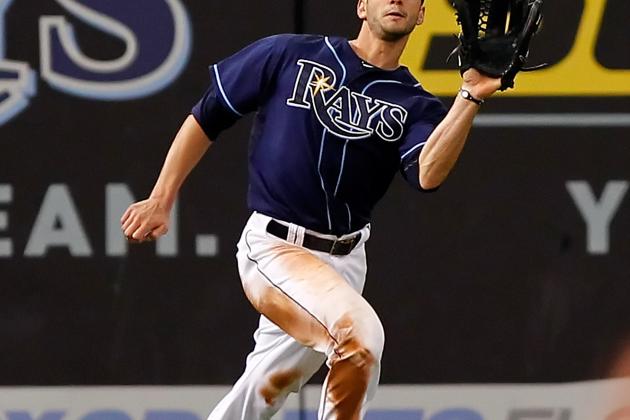 J. Meric/Getty Images

29 year-old outfielder Justin Ruggiano reminds a lot of people of Brian Bogusevic. He's pretty much had the same batting stats throughout his career and was actually a converted pitcher.
Because of his conversion, Ruggiano has a great arm and is also able to cover a lot of ground in all three outfield positions. He has pretty good pop and hits for good average, but isn't very patient at the plate which results in high strikeout numbers, and low walk numbers.
However, it's because of his similarity to Bogusevic that makes me think he doesn't have much of a chance to be the primary fifth outfielder. The Astros are definitely going to pick Bogusevic over Ruggiano even if they produce the same, just because he was drafted by the team.
The recent free agent signing still has a chance though.
If he plays good ball in AAA and Bogusevic and Jason Bourgeois play poorly on the major league level, he'll have a clear shot at taking the fifth and maybe the fourth outfielder spot. His speed and great fielding is something that greatly appeals to Astros management and could earn him a spot on the roster sometime this season.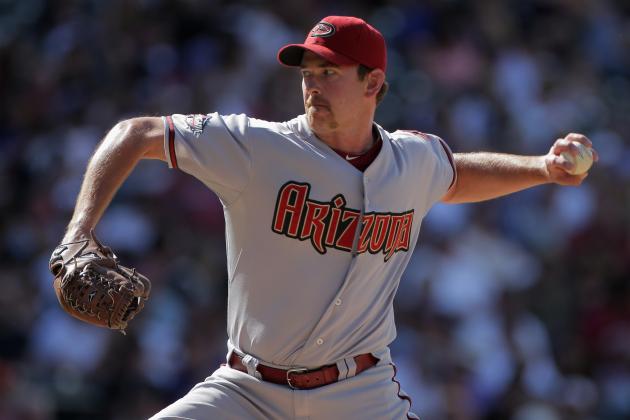 Doug Pensinger/Getty Images

Zach Duke has had a mighty fall since being deemed the future of the Pirates starting rotation.
His most recent struggles have been caused due to injury, but as a lefty entering his prime at the age of 28, the Astros figured they'd give him a chance as an insurance policy if Wandy Rodriguez and or Brett Myers were to be traded any time during the season.
He's only three years removed from his All-Star season and the Astros believe that he can shake off his two consecutive years of ERA's around five and poor control.
Like I said before, Duke only has a realistic shot to make the majors in the rotation if Rodriguez or Myers is traded. Still, with a young rotation featuring the likes of Henry Sosa, Jordan Lyles, Paul Clemens, J.A. Happ and more, he might spend some time as a spot starter if they get sent back down to the minors to work on mechanics, gain a new pitch, or just work on seasoning.
He's as good as anyone else the Astros have at this point, and facing his last real opportunity, he'll be fully inspired to play the entire year strong.
Jonathan Daniel/Getty Images

Another oufielder hoping to keep the other candidates competitive, Brad Snyder was once seen as a top talent when he was drafted 18th overall by the Cleveland Indians in the 2003 draft.
He's been able to put up great power numbers, hitting at least 10 home runs in each of his full minor league seasons, and consitently hitting around the .280 mark. He's also a good base stealer who has an average arm and a little below average range.
However, he was never given much of an opportunity to play in the majors in a full-time or bench role, being blocked in the Cubs outfield by Alfonso Soriano, Marlon Byrd, Corey Patterson and others.
He has a legitimate shot at being the fifth or even the fourth outfielder but has to play well to beat out incumbents Brian Bogusevic and J.B. Shuck and other non-roster invitees, Justin Ruggiano, Jake Goebbert, and Travis Buck. Every team could use a power hitting lefty off of the bench and that is exactly what Snyder brings to the table.
At the prime age of 29, Snyder has nothing to lose and will give it his all this spring to try and crack the majors for good.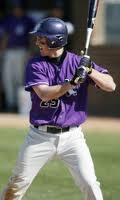 Drafted in the 13th round of the 2009 draft by the Astros, 24 year old outfielder and 1st baseman Jake Goebbert is one of the few invitees to be raised by the Astros.
He has good plate discipline and is able to drag out at-bats that usually end in crisp line drives all over the field. He has worked his way tediously to AAA after lacerating a kidney in college. Goebbert shows respectable pop and good bat for average.
He's a good fielder with a fantastic arm to keep runners honest on the basepaths.
Jake Goebbert's left-handed bat makes him ideal for a platoon situation if he were to split time with Bourgeois, a rigthy, in either center or right field. He's got a good eye and is still young. He's one of the better players on the list and doesn't have many more tools to develop.
A solid spring could really boost his stock and get him a bench position. However, he has does have a lot of people to overcome which makes his odds smaller.
Goebbert will have to play smart in his audition at camp this year, but even if he doesn't make it this year, will still have a chance to play in the future.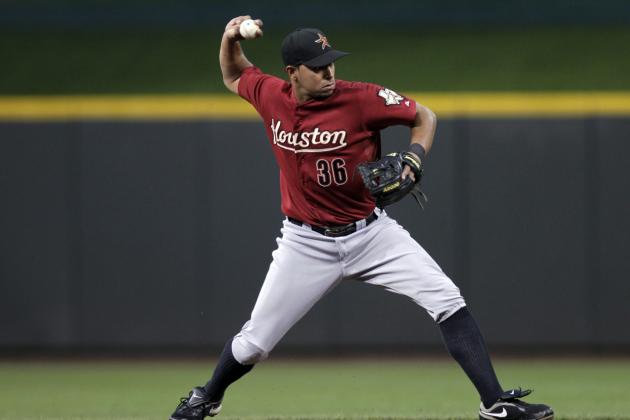 John Sommers II/Getty Images

Even though I've been hoping the Astros would get rid of him, Angel Sanchez is one of the better players on this list and has pretty much one of the best shots to break camp with the team.
Last year, he had a ridiculous first month of the season filling in for Clint Barmes, but cooled off after being replaced. He's a solid fielder and can play any of the infield positions if needed to, making him a top candidate for a utility player after Matt Downs.
He only hit .240 in the long run last year along with recording 28 RBI's in 110 games, not impressive.
His bat isn't much to write home about, but his versatility is what really will sell him to management. With really no prospects or signees besides Diory Hernandez giving him a run for his money, Sanchez, with only a solid spring, will be able to walk into the season with the back-up job.
I'd personally much rather see Hernandez in the spot just to see a fresh face, but manager Brad Mills is familiar with Sanchez and is going to pick him over the recent signee Hernandez.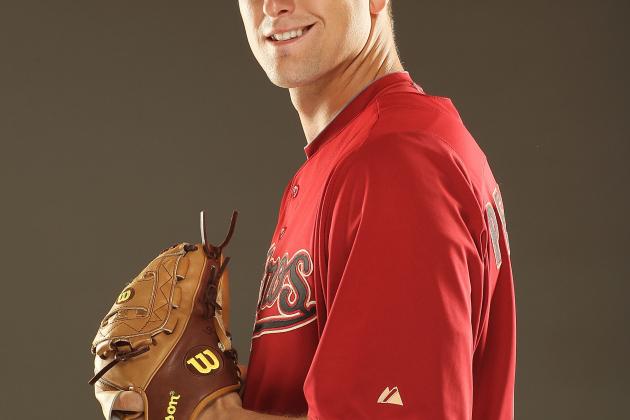 Al Bello/Getty Images

Lance Pendleton had a shot at a rotation spot last season as a Rule-5 selection but was replaced with Aneury Rodriguez.
The team brought him back from the Yankees again in the middle of the season off of waivers. I personally like Pendleton and based on his two chances with the team, so does the front office. He pitched well with the Yankees in 10 games last season posting a sturdy 3.21 ERA with a 5.1 strikeout rate.
When he came back to the Astros, he fell apart posting a terrible 17.36 ERA, but only in a small sample size of four games.
I really hope Pendleton can make the bullpen, and at age 27 has basically the best chance to of his career. The Astros bullpen is in disarray and there's a big likelihood that with a solid spring he could slip in.
He's pitched well on all levels of the game and I really think he might break camp with the team this year.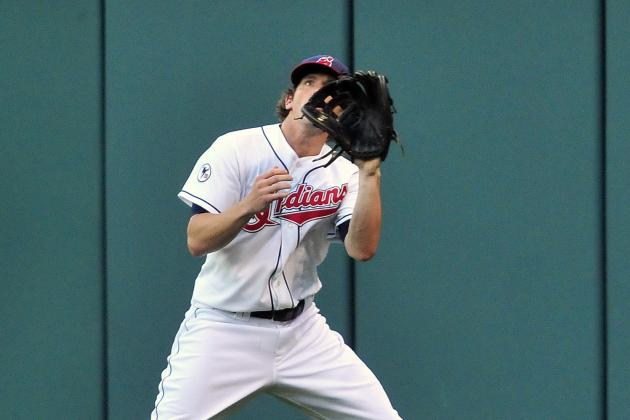 Jason Miller/Getty Images

Travis Buck is the last player that will be running for the fifth outfield spot this year. He's entering the prime of his career at the age of 28 and should be a huge factor this spring. He has great potential offering good pop with not terrible average. He strikes out a little too much than one would like, but not too much to get rid of him.
He was on the fast track to a good career as a corner outfielder until a feud with former A's manager Bob Geren caused him to be played wrong, kind of like Brett Wallace here in Houston, which has scarred him since. He's had consistent playing time in the majors the past four years, posting a career slash line of .246/.320/.408.
Out of any of the outfield signees, Buck has the best shot to make the team. He has previous experience and could easily play just as well, if not better than Jason Michaels had in the past. He had great performances for the A's in his rookie and sophomore seasons back in '07 and '08, and given trust and consistent playing time could regain that form this season.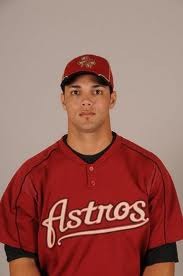 Xavier Cedeno is a great 25-year-old reliever that the Astros picked up as a free agent last offseason. After displaying a ridiculous strikeout rate in AA Corpus Christi and AAA Oklahoma City, he was called up to the majors, but was roughed up in his five outs in the majors, coughing up runs to the tune of a 27.00 ERA and not recording a single strikeout.
He has good control, but not any overpowering pitches or great stuff.
After a poor showing in his short major league stint last season, Cedeno will really need to break out this year in camp to show that he can play against major league talent.
I believe that he has a chance to become a solid strikeout guy in the bullpen as long as he has a good spring. However, a poor spring and bad minor league season, will result in him getting cut from the organization.
There's too many other viable candidates for the bullpen jobs to put up with a struggling Cedeno, no one is going to wait for him to solve his problems. He needs to shape up now and show what we know he can really do.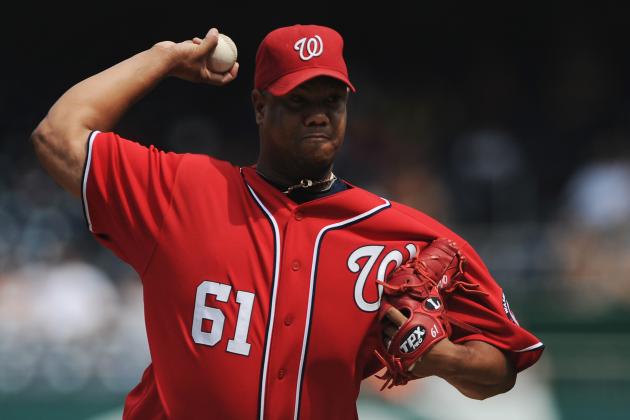 Patrick Smith/Getty Images

Surprisingly the free agent signee I'm most excited about is veteran starter Livan Hernandez.
He was the opening day starter for the Nationals last season and is the definition of a workhorse, pitching over 200 innings eleven times during his career. He posted a solid 4.47 ERA with 99 strikeouts last year and there's no reason the 36 year old can't bring it over to the Astros in 2012.
He'll be huge in mentoring young pitchers such as Lyles, Sosa, Happ, Norris, Clemens, Cosart and Oberholtzer.
Livan Hernandez has the best chance out of any of the invitees to make the team, and hopefully the starting rotation. His experience is irreplaceable and I really want to see him as the 4th or 5th starter in the rotation.
Hernandez is still an innings eater, which is great for a young rotation and bullpen.
I'll be upset if he gets only a bullpen spot, but will understand because the younger players need a chance to play more than him. Even with a bullpen spot, Livan will most likely get some spot-starts, which I'll be eager to watch.
Jonathan Villar was a shorstop brought over in the questionable Roy Oswalt trade back in 2010.
He's a toolsy raw prospect, just the kind of guy Ed Wade liked for some reason, and hasn't really been able to preform on the field or at the plate. He has great range but still makes too many errors.
At the plate, the 4th ranked Astros prospect has only hit .231 at AA with 100 strikeouts in only 83 games. He was supposed to be the shortstop of the future but the front office decided to give him some competition bringing in the promsing Jed Lowrie.
Villar isn't going to break camp with the team. Management just wants to see how he'll handle more advanced pitching and fielding. They want to mark how long until he's ready to go as a big league starter.
I personally think he'll turn into a Tommy Manzella-esque product but the team wants to give him all the chances they can since they traded the franchise's best pitcher ever for him.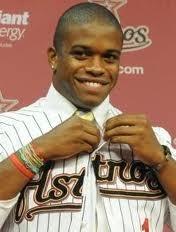 Ranked as the 8th best prospect in the Astros system, Delino Deshield's son is only 19-years-old and is projected to be three years away from breaking into the major leagues. Both he and his father were first-round picks, and Junior hopes to follow in his father's footsteps, as he displays great speed, a good glove, and decent power for a 2nd baseman.
He had a depressing first full season in the minors last year however, only hitting .220 with a whopping 118 strikeouts with a poor .305 on-base percentage. If he becomes more patient at the plate, everything will open up for him.
Delino DeShields Jr. is planning on competing with Jose Altuve for the second base job in a few years, but at this point is only being brought to Spring Training so the Astros can gauge him and see what kind of potential he has with the team.
He has no chance to break camp with the team but can hope to be called up sooner if he shows an impressive spring.
George Springer definitely does not have a shot to break camp with the Astros this year. Last year's first round draft pick is only being brought in to have a taste of major league camp.
He has all the tools of baseball with hitting for average, power, speed, a strong arm and fielding ability. He's getting better at holding back on his swings, which is displaying his raw power more as he begins to make more contact. He's a smart baserunner which should also help him out and is hoping to be the center-fielder of the future, replacing either Jordan Schafer, Jason Bourgeois, or J.B. Shuck down the road.
Like I said before, Springer actually doesn't have a shot at making the major league roster this year. He is 22, but only had a couple at-bats in low A ball last season and is completely unrefined, especially for a college draft-pick.
I personally don't believe that Springer will impact the team all that well, but management trusts him as a first round pick, and wants to see what he's made of this spring and see how far away he is from making the majors.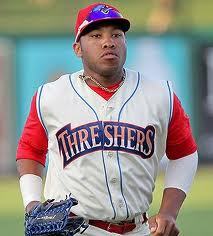 Brought over in the Hunter Pence trade last summer, Jonathan Singleton is easily the top-ranked prospect in the Astros minor league system and is hopefully the future franchise first baseman, unless they eventually trade him to the Phillies (see Hunter Pence).
At 20 years old, he has a great eye and can knock the cover off of the ball. Although his stats with the Astros high A team were inflated because it was the hitter's wonderland of Lancaster, he should still be able to put up big numbers in the future.
At ages 18 and 19, Singleton hit over .280 and over 10 home runs each year.
He basically has no shot like the other top prospects, but is only being brought in to get a real taste of a major league camp and show management what they have in the system.
He's a left-handed power hitter who has a great future ahead of him, and the Astros want to see him develop against older pitching to get a gauge on how far away he is from debuting in the majors.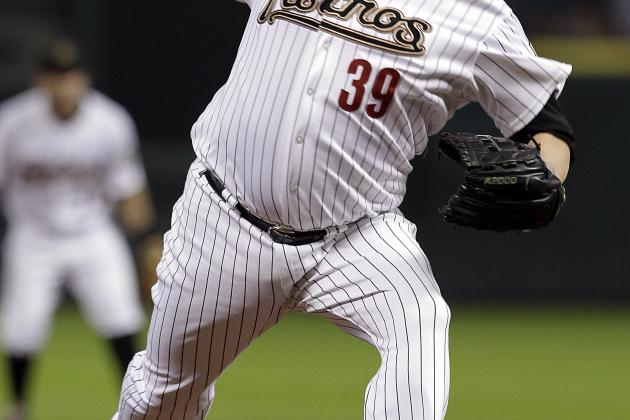 Bob Levey/Getty Images

The Astros are in a bleak situation and are looking for anyone to be a sparkplug and get them heading in the right direction.
Matt Downs was that guy last year and they're now looking at 21 different non-roster invitees to have a shot to be a player off the bench, bullpen or even the starting rotation. It will be exciting to watch these mixture of young players and veterans with something to prove fight for their first or last chance at a major league roster, and the 2012 Houston Astros is probably the easiest to make.
The invitees that I personally think have a chance at a roster spot this year are Livan Hernandez, Jose Valdez, Lance Pendleton, Diory Hernandez, Angel Sanchez, Xavier Cedeno, Travis Buck, Jake Goebbert, and Brad Snyder.
I hope that anyone of these players are able to make a difference and be a bright spot on a year that expects to be nothing but dark.