2012 NFL Draft: 7 Defensive Stars on the Rise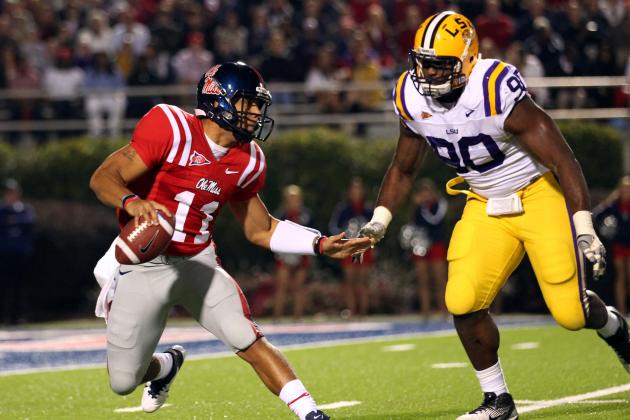 Joe Murphy/Getty Images

There are a lot of defenders getting attention from NFL general managers and scouts for the 2012 NFL draft, but there are some that have slipped under the radar thus far.
With the combine and pro days still yet to come, there is plenty of time for these seven defenders to catch the eyes of an NFL team and shoot up their draft board.
Defenders are becoming a more crucial commodity in today's NFL, where the scoring exceeds 30 points on a frequent basis.
These seven guys are not highly touted as of yet, but as the 2012 NFL draft draws closer, teams will realize more and more how much they will need talent on defense and will move these guys up.
Begin Slideshow

»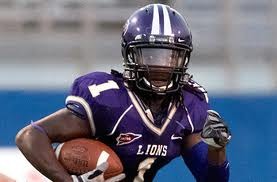 The NFL saw not one, not two, but three quarterbacks reach the 5,000-yard plateau last year.
Some may blame it on the rules in place; others may blame it on the poor tackling.
Either way, teams will definitely have cornerbacks as high priority and will move some up their respective boards for fear of losing them to another team.
Janoris Jenkins will be one of those guys.
If Jenkins didn't get into off-field trouble at the University of Florida and transfer to North Alabama, he may have been a lock for the first round, but his infraction has caused him to slip.
Once the combine rolls around and scouts remember why he was at Florida in the first place, they will move him up.
A team like the New England Patriots, who could use depth at corner, could take a gamble by taking him at the tail end of the first round.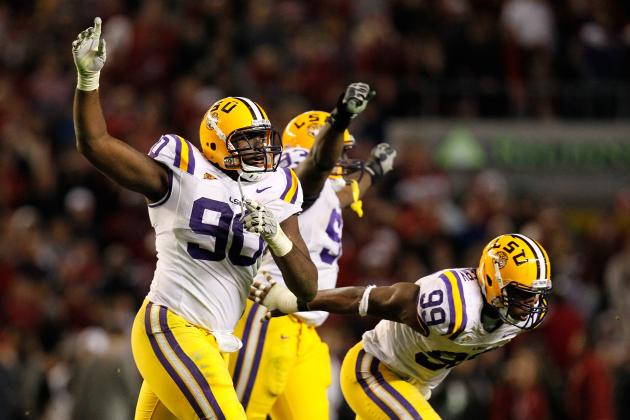 Kevin C. Cox/Getty Images

Michael Brockers was a part of that stout LSU defense that smothered offenses throughout the season.
Brockers contributed to the No. 2 defense in the nation by collecting 54 tackles, 26 of which were solo.
During the championship game loss to Alabama, Brockers was in on seven tackles.
One thing that may steer some teams away from Brockers is that he doesn't showcase a lot of strength. He's very athletic and is quick from sideline to sideline, but he is not bull-rusher who can push the linemen into the quarterback's lap.
It also didn't help that he was on a defense with a lot of other stars like Morris Claiborne and Tyrann Mathieu; a guy like Brockers can get lost in the shuffle.
He's still a good defensive tackle, however, and will move up boards due to his athleticism and roots to the SEC.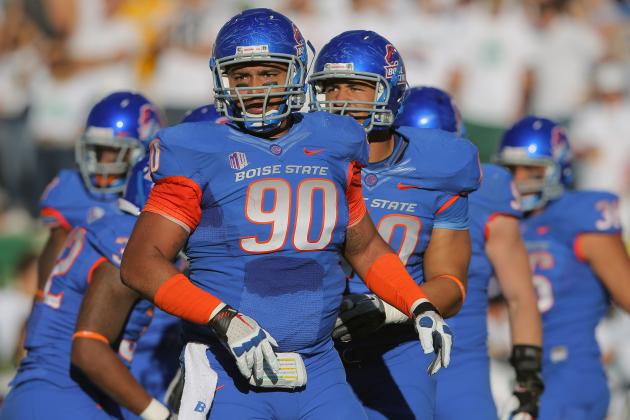 Doug Pensinger/Getty Images

Whenever Boise State is mentioned on television, the main thing talked about is quarterback Kellen Moore.
But Boise State also had a solid defense with a very talented defensive tackle in Billy Winn.
Winn is quick off the ball and showcases good strength and ability to bull rush. He's what the television analysts like to call a "high-motor guy."
With a strong pro day and combine, expect Winn to move up the boards of teams who need interior defenders, such as the New Orleans Saints.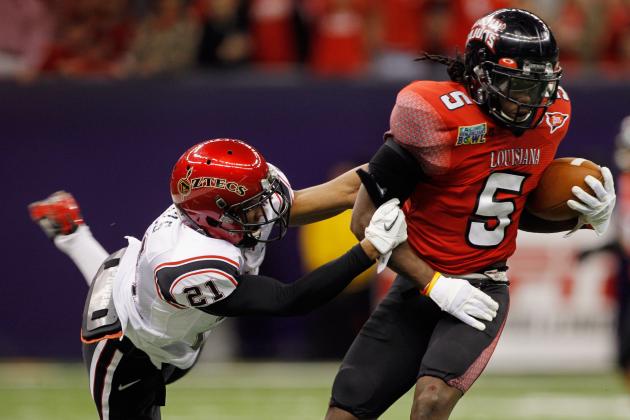 Chris Graythen/Getty Images

Dwight Bentley may come from a non-traditional powerhouse of a football program like Louisiana-Lafayette, but he impressed coaches and scouts at the Senior Bowl a couple of weeks ago and his stock has since risen.
He will obviously have the combine and pro days to improve his stock even more, but he was definitely one of the players that helped themselves coming out of the Senior Bowl.
He's athletic, technically sound and has good ball skills.
He only caught three interceptions in 2011, but did have as many as 12 tackles in a game against Troy on Oct. 8. In total, Bentley was credited with 66 total tackles last season.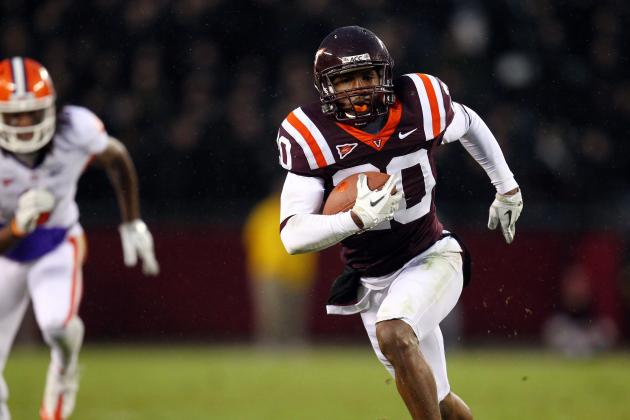 Ned Dishman/Getty Images

Jayron Hosley is a guy that may not get a lot of attention until it gets hours away from the draft.
Again, teams will look to find good corners since teams are passing the ball at an alarming rate.
Hosley could sneak up the charts in this year's draft simply because he's a corner and that's a need for a lot of teams.
He recorded three interceptions last year for the Hokies to go along with 59 tackles.
He did struggle on the field at times and suffered some injuries that caused him to miss playing time in 2011, which dropped his stock a bit.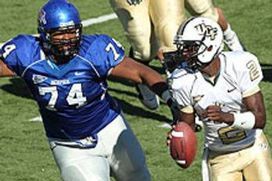 Courtesy of NationalFootballPost.com
Dontari Poe has received some attention already, but he is a guy that can sneak up the draft order simply because of his size.
At 350 pounds, Poe is exactly what teams are looking for to clog up the middle.
Poe is in great condition for a guy of his weight as well, so teams do not have to worry about him being out of shape.
Expect teams that run 3-4 defenses to be battling it out over Poe. The Pittsburgh Steelers would be a prime candidate, as they need an heir apparent to Casey Hampton, but the Houston Texans could be in the mix as well.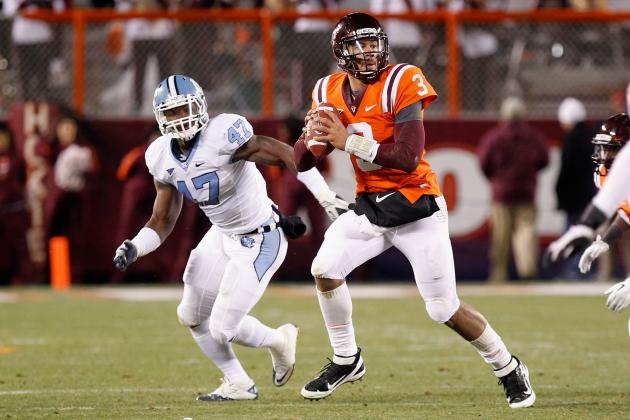 Geoff Burke/Getty Images

Zach Brown is a guy that was not talked about very much going into the 2011 season, but once it ended, he was suddenly a guy to look for heading into the draft in April.
Brown had some simply dominant performances in 2011. He racked up double-digit tackles in five different games, including 14 in his last collegiate game against Missouri in the AdvoCare V100 Independence Bowl.
He also showed he can rush the passer with five-and-a-half sacks last season.
He has great speed and has a pop in his pads when making contact.
He could be the steal of the draft if he somehow slips, but I believe his stock will continue to rise as the combine and pro days are finished.