Reasons Why Bruce Weber Will Not Be Returning in 2012-13
February 10, 2012

Joe Robbins/Getty Images
I have never been one of the Illinois fans who wanted Bruce Weber run out of Champaign. 
He has shown me moments of being very capable, moments of being very odd (burying of Bill Self), and moments of underachieving with his roster.
At some point, though, mediocrity needs to become unacceptable. Making it to the dance should be just the beginning, not the end goal. One tournament win in the past five years is not a strong resume for a guy who inherited a blossoming program in 2003.
Here, in no particular order, are the reasons why I think Bruce Weber's tenure in Champaign should and likely will come to an end this season:
1. New Athletic Director
Mike Thomas showed that his willingness to part with coaches from the previous regime when he ousted Ron Zook after a lackluster career at Illinois. 
Everyone wants to leave a mark on a program when they first come to it and establish their authority. I do not think Thomas will start firing people just because he has the power to. But, at this point, the basketball program looks like it's stuck in neutral.
2. Does not recruit to his system
Weber is in his ninth season at Illinois and many fans still do not know what he is all about.  That is because he does not appear to have a recruiting goal or approach.  He does not recruit to fill holes but rather to fill available scholarships. 
I obviously cannot prove that this is Weber's mindset, but by looking at his rosters over the years, you can see that he has not always recruited to fill immediate needs.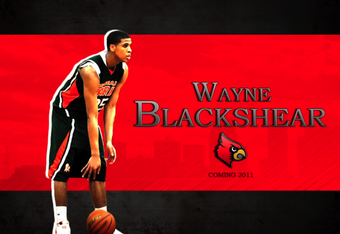 The need for a tough, low-post "banger" has always been evident to everyone who watches Illinois. Yet, there has been no effort to fill this need. Instead, Weber overloads with guards and jump-shooting big men who he ends up not utilizing.
3. Failure to land top Chicago-area players
Weber has faced a lot of criticism over the years for his recruiting.  In his defense, it has gotten a lot better over the past few years.  He has started to land some of the top talent in Illinois but he continues to lose the state's brightest stars to big-time programs. 
Just last season, nationally-ranked recruits Anthony Davis, Wayne Blackshear, Ryan Boatright and Chasson Randle all chose to leave the state despite being courted by their home-state team. 
His only All-American in eight years is Jereme Richmond and everyone knows how that turned out.
4. Inability to adapt
This goes along with my previous point.  If Weber is going to recruit players that do not necessarily fit his philosophy, maybe he should change the way he operates to get the most out of players. 
5. Underachieving
The 2010-11 line-up was one of the most talented in the country on paper.  Yet, Demetri McCamey, Mike Tisdale and Mike Davis never seemed to get over the "hump" in terms of their potential. They all showed promise on some nights, but could never fully put it together. Not one of them is currently on an NBA roster.
Recruits like Rich McBride, Shaun Pruitt, Calvin Brock, Brian Carlwell and Stan Simpson, to name a few, all underachieved immensely. 
6. Does not know how to design plays for his stars
Meyers Leonard has the ability, size and athleticism to take over games.  There are moments during games when it looks like this is going to happen.
Then, all of a sudden, you will see Leonard roaming out by the three-point line, setting screens and throwing up prayers as the shot clock winds down. 
Leonard could be nearly unstoppable if the offense consistently ran through him on the block.
Brandon Paul is another example of this, recently.  Paul has a gift for getting to the rim at will. He can take almost anyone in the Big Ten off the dribble.  You rarely see isolation plays called for him or overloading on the opposite side to clear out for him.
Instead, Paul is shooting frequently from three-point land and only at 34 percent.
7. Results
At big-time collegiate programs, winning is the only requirement. When it comes down to it, Illinois just has not won enough to be the elite program the institution desires to be.