2012 NFL Free Agents: 5 Players the St. Louis Rams Should Target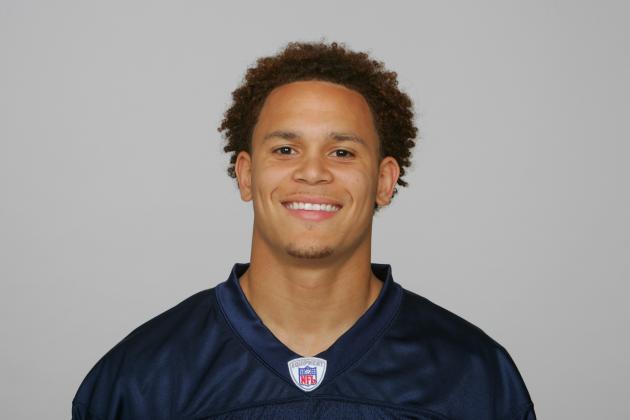 Handout/Getty Images

The Rams are in good position to load up on talent for next season, with plenty of draft picks and some room to work with in terms of salary cap space.
VP Kevin Demoff stated in an October interview that he estimates St. Louis will have about $10 million in cap space, earmarked for paying current contracts and signing draftees. There may be more or less, depending on which players return and other contingencies.
Most likely, the Rams will only be able to afford one high-profile addition through free agency. So read on, and take your pick.
Begin Slideshow

»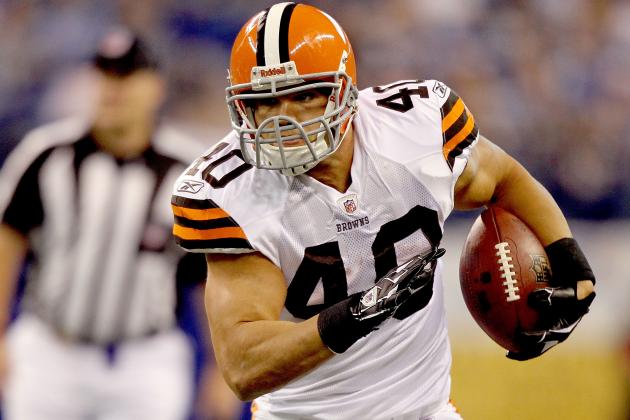 Matthew Stockman/Getty Images

After a terrible year amid injuries and a contract dispute, where he saw his carries, rushing yards, and touchdowns all at least cut in half, Peyton Hillis still qualifies as an upside play.
The Rams are searching for a complement, and eventual successor, to Steven Jackson. The power-running Hillis could be that man. Since the Browns have stated that they are willing to let him walk, this is a perfect opportunity for St. Louis to buy low and take a shot at him on a one-year deal.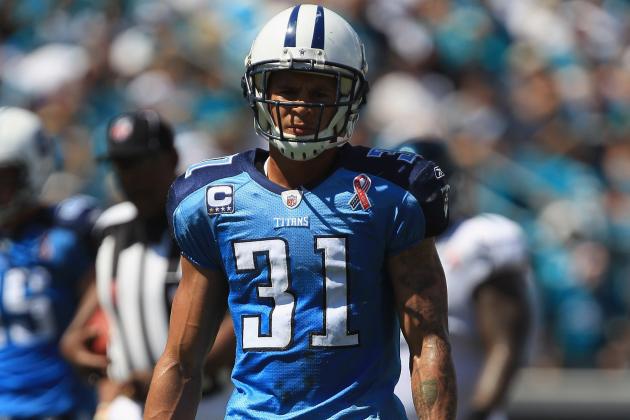 Streeter Lecka/Getty Images

There have been ample rumors linking Finnegan to the Rams and reuniting with his old coach Jeff Fisher.
A possible scenario here would be to cut Ronald Bartell. Despite being a good corner, he is 30 years old and coming off a major neck injury. Letting him and his $6.5 million salary go would free up cap space to upgrade the secondary with Finnegan.
Finnegan, Bradley Fletcher and a healthy Jerome Murphy would give St. Louis a solid and very physical group of cornerbacks.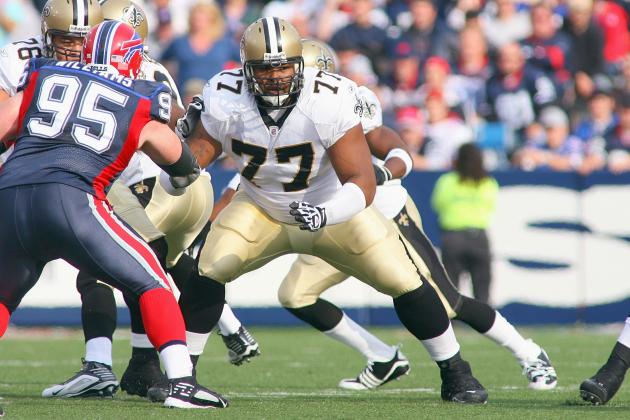 Rick Stewart/Getty Images

The Saints' offensive guard is possibly the player that the Rams want and need the most. Adding Nicks would instantly upgrade the O-line and improve both the run blocking and pass protection.
Jason Brown and Jason Smith probably have one more season to save their careers and prove that they belong in St. Louis. Bringing in Carl Nicks would stabilize the line, and if they were all able to mesh and play well together, the Rams would have one of the top groups of linemen in the league.
However, with Jahri Evans' seven-year, $56.7 million contract as a benchmark, it's not likely the Rams will be able to afford Nicks.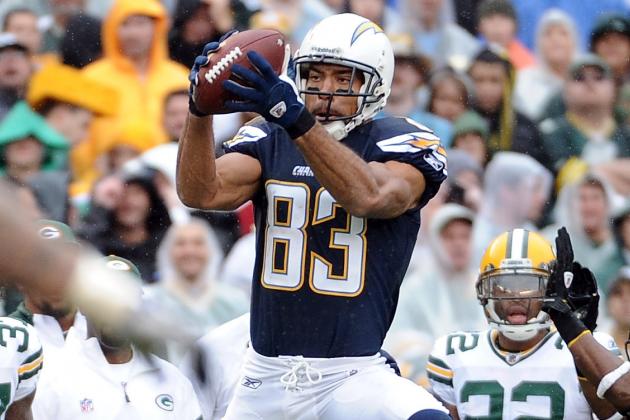 Harry How/Getty Images

Sam Bradford is the future and foundation of the team. However, St. Louis hasn't done much to help him. A porous offensive line and a lack of receiving weapons has held back his growth as a quarterback and even contributed to a regression last season.
At 6'5", 230 pounds, Vincent Jackson would give Bradford the go-to guy he so desperately needs. He is a dangerous receiver, both in the open field and in the red zone. He can win the jump ball battles and excels as a deep threat.
Dwayne Bowe is also another possibility at wide receiver.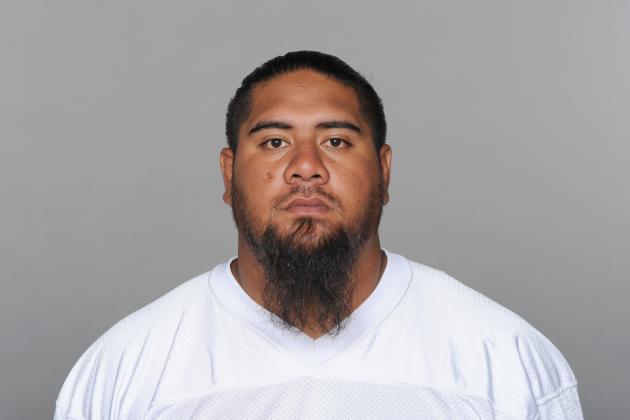 Handout/Getty Images

One of St. Louis' major needs is an interior presence to complement the book-end pass rushers in Long and Quinn. Paul Soliai fills that need.
Fred Robbins and Justin Bannan are old and no longer viable starting options. Soliai, on the other hand, is only 28 and has emerged as a Pro Bowl defensive tackle after being initially labeled as a draft disappointment with the Dolphins.
The addition of Soliai would give the Rams an excellent run stuffer in the middle and free up the other defenders to make plays.