NHL Players' 10 Worst TV Commercials Ever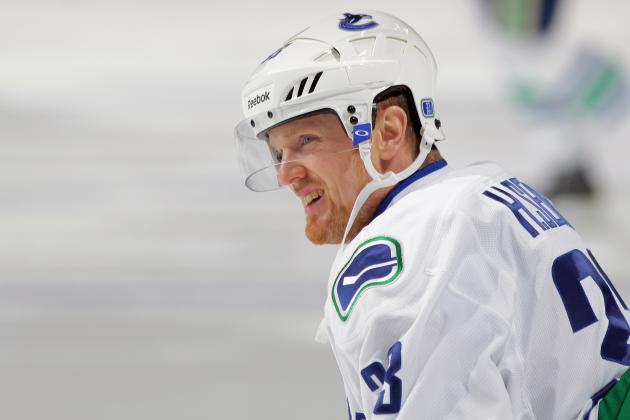 Doug Pensinger/Getty Images

There have been some really, really bad commercials to market hockey over the years. It's sad that such a wonderful, exciting game has so many clueless amateurs promoting it, even still today.
But what follows here is a selection of 10 of the worst commercials ever made involving the National Hockey League. Some will leave you scratching your head, and others will make you question reality in ways only Ilya Bryzgalov could answer. Take a deep breath, make sure you're seated and then enjoy these atrocious commercials.
Begin Slideshow

»
Yes, because a couple All-Stars need a new phone to pick up a woman that's clearly 10 years older than either of them.
I don't even know what to say about this.
Was it weird that Crosby was in the guy's shower? Sure.
But it could have been worse. What if he had his "mustache" in the commercial?
A team with arguably the finest tradition in the United States sells their team to local fans by...playing chess?
Was this the best way the Wings could represent being competitive? They should have just showed the Lions and said, "What, are you watching football on Sunday?"
If we've always been told that it needs to be quiet during test taking, why is Bobby Ryan sharpening pencils?
Clearly, the boy in the blue shirt has a case that his C is because of the noise.
Two Olympians playing a board game? What did they hope to sell with this commercial? The lack of creativity from some PR departments has been painful over the years.
This is actually pretty funny and appropriate that the Bruins would tell fans to stick around during their Stanley Cup season. But did the guy have to go through a window?
How dare a future Hall of Famer put the Art Ross Trophy in the wrong closet? I mean, seriously!
This special spot is from the Way-Back Machine, when the Mighty Ducks were trying to convince folks to buy tickets. I might feel worse for Kariya wearing the old Disney logo than the dad who got hit with the pea.
Where do we go from here? The Sedins dancing for dollars at guy's night? This commercial is wrong on so many levels.