Next England Manager: Power Ranking the Top 10 Candidates
Shaun Botterill/Getty Images

We all have heard the news that Fabio Capello is no longer England's manager. A few months away from a major tournament and everyone wants to know who will be in charge for the tournament, be it a short term appointment or a long term appointment.

In this slideshow I will evaluate each candidate and rank the likelihood of them getting them job either full time or part time.
Begin Slideshow

»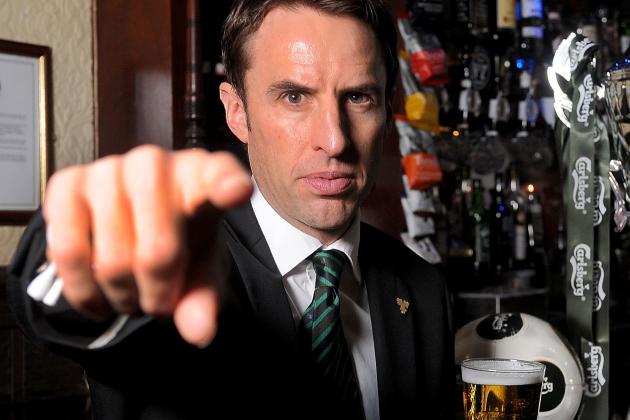 Christopher Lee/Getty Images

Gareth Southgate is an idea being put around by a few people. With a job in the FA currently as head of elite development he would probably be available.

Unfortunately, he does not have any experience of managing big personalities, the likes of which he will have to deal with as England manager. As well as this, his managerial experience was not incredibly successful.

He ticks a box for The FA as he is English and has experienced a major tournament for England. He isn't someone hugely backable though, and I can't see him being the long term manager. However, a short term role through Euro 2012 is possible.

Part Time Possibility: 6/10
Full Time Possibility: 1/10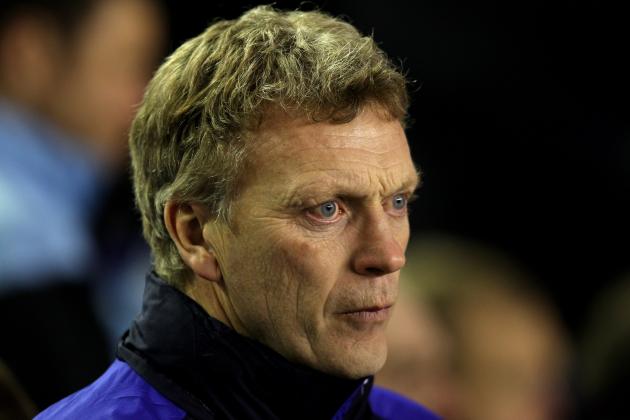 Alex Livesey/Getty Images

David Moyes is a probably the manager in the Premier League who receives the least speculation about leaving. He is well settled as Everton manager but surely few would begrudge him leaving for England.

With Everton he has definitely been very successful on a limited budget being the first manager to break into the top four after Roman Abramovich arrived. He has managed a few of the England team but doesn't have experience in big tournament management.

Although he isn't English, he is British, which should be held in similar regard. Moyes would definitely bring passion and team spirit to the team although perhaps Everton's inconsistent nature could be something that keeps England away.

Part Time Possibility: 1/10
Full Time Possibility: 3/10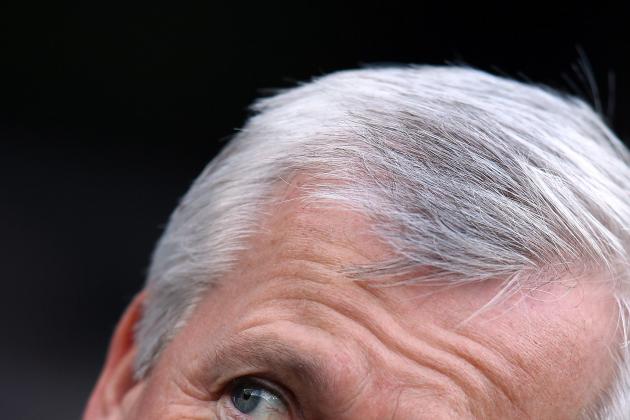 Julian Finney/Getty Images

Alan Pardew has been a revelation at Newcastle and has to be a contender for Manager of the Season. Newcastle fans would probably not begrudge him if the FA come calling, and I am sure he'd be interested.

Pardew has been relatively successful at all his clubs. However, he has never managed a big team that contains numerous players with big personalities, although keeping fiery personality Hatem Ben Arfa happy this year has shown he could be up to the challenge of handling the bigger personalities.
Pardew is English which will please the FA. However, I can't see Pardew getting a huge amount of public support and won't be an appointment likely to please the public. Additionally, the experience of Steve Mclaren—a manager in a similar position—will probably keep the FA away.

Part Time Possibility: 1/10
Full Time Possibility: 3/10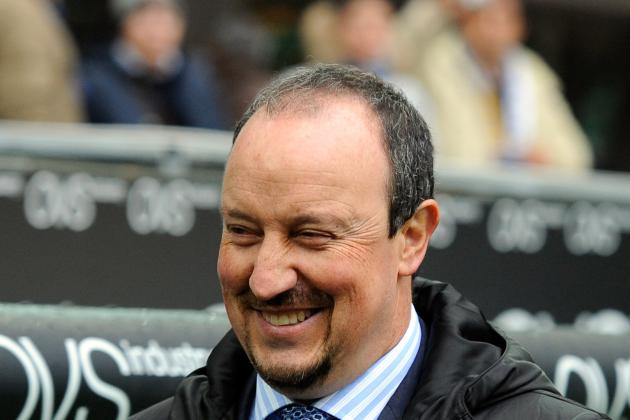 Claudio Villa/Getty Images

Rafael Benitez is an option touted by a number of people, including Guillem Balague. He is currently out of a job and would be willing to have the England job. It would also be no hassle for England to get Benitez settled for Euro 2012 which has to be a positive.

Being at Liverpool, Benitez has experience regarding the English games and some of the England players. He was successful at Liverpool, especially in Europe where he won the Champions League and reached the final once.

Unfortunately, if the FA are seeking an English manager, Rafa doesn't fit that criteria. However, he is a manager with European experience who has proven he can handle big players and win tournaments.

Part Time Possibility: 3/10
Full Time Possibility: 5/10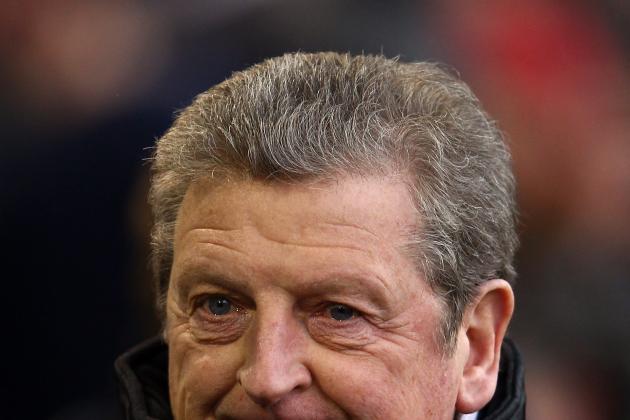 Julian Finney/Getty Images

Roy Hodgson was in a much better position for this job 18 months ago. He is currently at West Brom, and although he avoided relegation last season, he definitely hasn't performed as well as he can do.

Hodgson was at his best with Fulham when he took them to the Europa League final in 2010. However, at Liverpool which is a bigger club, he had a poor start to the season, perhaps not rising to the occasion and all the big personalities in the dressing room.

Perhaps two things in Hodgson's advantage are the fact he is English and has international management experience. If Capello left after the World Cup, then Hodgson would be one of the favourites—but not any more.

Part Time Possibility: 1/10
Full Time Possibility: 5/10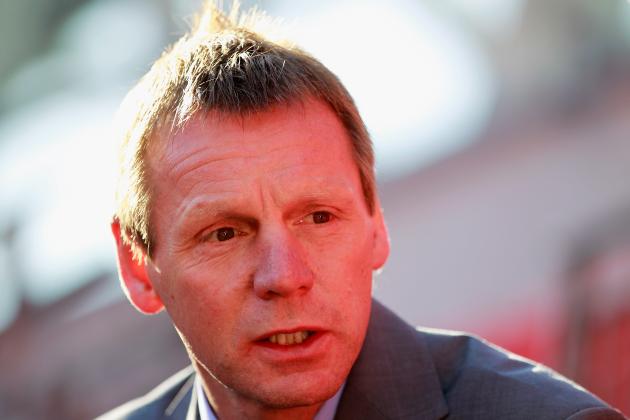 Paul Gilham/Getty Images

Stuart Pearce has been appointed manager for the upcoming Holland game. He is currently involved in the England setup as England Under 21 manager, which should mean the FA can make him available if need be for Euro 2012.

Stuart Pearce proved while he was playing that he was one of England's most passionate players, and in his management spells he has proved to be a decent manager. He also has the advantage of knowing the players who came through the under-21 team. This could lead to a young exciting team.

Pearce has the advantage of being a passionate Englishman—something a lot of fans are hoping for. If he sees some success in a part-time role, it is possible he will get the job full time.

Part Time Possibility: 8/10
Full Time Possibility: 6/10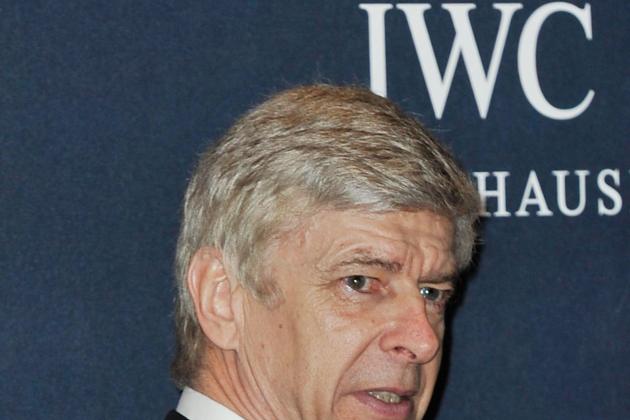 Gareth Cattermole/Getty Images

Arsene Wenger is currently the Arsenal manager. Although he is unlikely to leave before the end of the season, there is a growing sense of unease with Wenger who looks like he will be finishing outside the top four.

Wenger has the experience of playing in Europe and dealing with big name players. He is not afraid to drop players when their skills are in decline. He is also one of the best at bringing young players through, and with the amount of talent England have, he would be good at bringing them through as well. He also doesn't have money or transfers to deal with, which has always been a weak part of his game.

Although he is not English, he has the experience in management in England that most English managers have; he also speaks very good English, which is definitely an advantage. Wenger is my personal choice.

Part Time Possibility: 1/10
Full Time Possibility: 7/10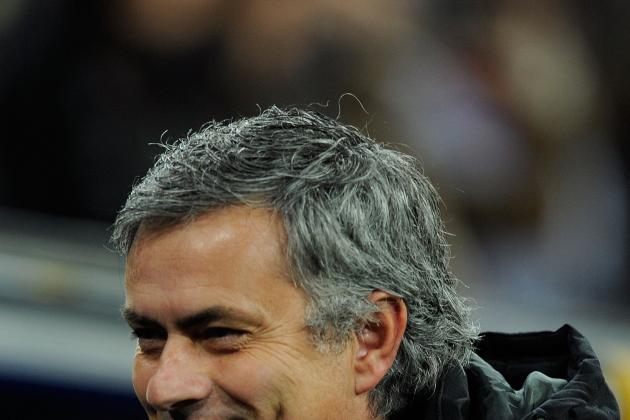 Denis Doyle/Getty Images

Jose Mourinho is one of the best managers around. Currently he is the manager of Real Madrid. He will definitely want to see this season through as he has a legitimate chance of beating Barcelona to La Liga and even the Champions League.

He is a manager with a wealth of experience in all major European leagues and he has won two Champions Leagues. He has handled many English players during his time with Chelsea, notably John Terry and Frank Lampard. He has won trophies everywhere and knows how to deal with huge personalities.

Jose Mourinho isn't English, but surely a world class manager who speaks perfect English should be a candidate. With strong rumours about him wanting a return to England, Mourinho has to have a chance.
Part Time Possibility: 1/10
Full Time Possibility: 7/10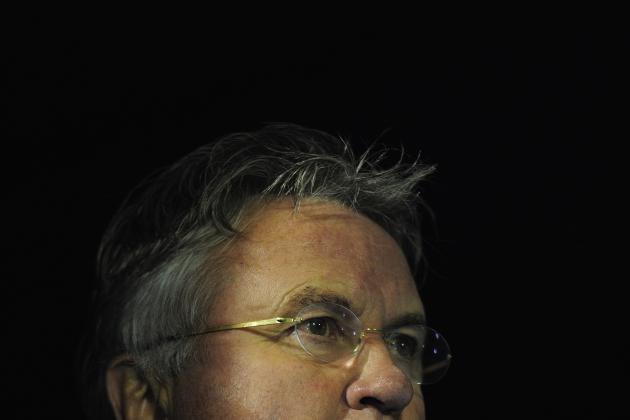 Jamie McDonald/Getty Images

Guus Hiddink is currently unemployed after resigning from the Turkish national team after losing in the Euro 2012 playoffs. He would be willing to manage England on a part-time basis as he has done with Chelsea in the past, and he could even take England on full time.

Guus has proven to be one of the best managers of this generation with impressive spells at PSV, Chelsea and on the international scene with South Korea and Russia. He definitely has the experience of major tournaments and dealing with big players.

Once again, unfortunately he is not English, but with his international experience and the example of Chelsea showing he can really motivate a team, he is definitely an option.

Part Time Possibility: 7/10
Full Time Possibility: 7/10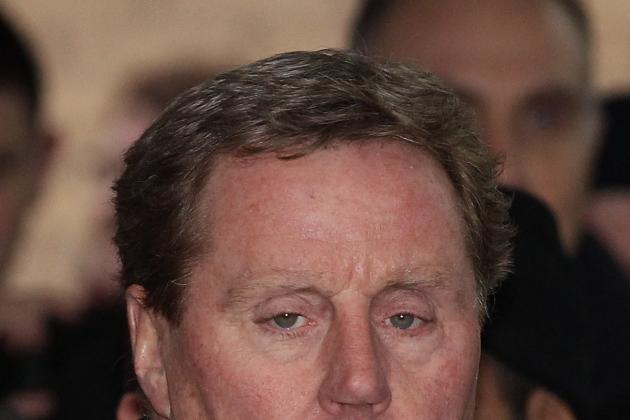 Dan Kitwood/Getty Images

Harry Redknapp is everyone's favourite candidate although he is currently enjoying great success at Tottenham, which means I can't see him not finishing the season. He might even want to continue his development in looking for a Premier League.

Harry has proven himself as one of the best English managers about. He has gained invaluable European experience with Tottenham and has shown he can deal with big personalities. He has also worked with a lot of players that could potentially be in the England squad, which is a bonus.

Harry is the perfect candidate for the FA, as he is English and a good manager in general. He will get spirits up and could lead England to their first major trophy in over 45 years.

Part Time Possibility: 1/10
Full Time Possibility: 9/10