2012 NFL Draft: San Diego Chargers' Biggest Needs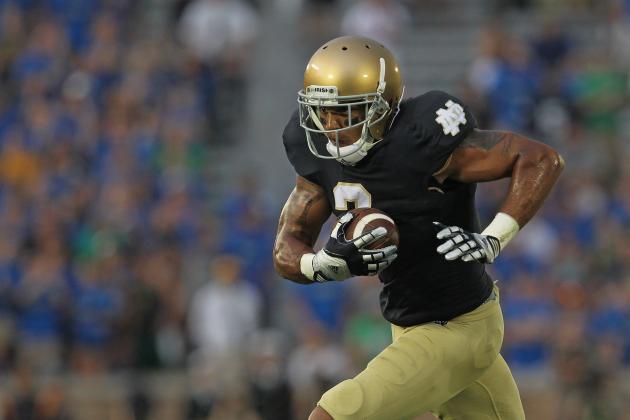 Jonathan Daniel/Getty Images

After a horrendous finish to last season, the San Diego Chargers will be looking to revive a team that many predicted to play in this year's Super Bowl at one point.
The path to redemption will undoubtedly begin with the 2012 NFL Draft, as the Chargers will be looking to add depth to multiple positions on offense and defense.
General manager A.J. Smith and head coach Norv Turner will be in the hot seat all of next season depending upon the team's success in 2012, but an appealing class of draft prospects will be the first step in making their case for continued employment.
While adding depth will be a primary concern, the Chargers also need to start thinking about the future in terms of their free agents this offseason. Several key players will hit the free agent market and atop that list sits star receiver Vincent Jackson.
With so many potential holes to fill in San Diego, the draft will be a vital aspect of keeping this team Super Bowl bound next season. Here are eight of the Chargers' biggest needs in the 2012 NFL Draft.
Begin Slideshow

»
Jamie Sabau/Getty Images

When offensive tackle Marcus McNeil was placed on season-ending injured reserve with a neck injury the Chargers were forced to sign Jared Gaither off waivers on short notice. Gaither is a free agent and it is rumored the Chargers will cut McNeil in order to free up some room in salary cap space.
That being said, San Diego will be incredibly thin at offensive tackle with Jerome Clary being the only experienced starter on the roster. One question mark will be the status of Brandyn Dombrowski and whether the Chargers will be able to use him as McNeil's replacement.
Dombrowski has played well when forced to step in for injuries, but he is scheduled to be a restricted free agent during the offseason. Other teams may try to lure Dombrowski away from San Diego, but keeping him may be a top priority.
Even if Dombrowski stays, the Chargers will most likely look to get a tackle or two in the draft. Standout prospects Matt Kalil, Riley Reiff and Jonathan Martin won't be available at the 18th pick so Ohio State senior Mike Adams will be the best option here.
Adams had a strong showing at the Senior Bowl and has all the makings of a potential starter in the NFL.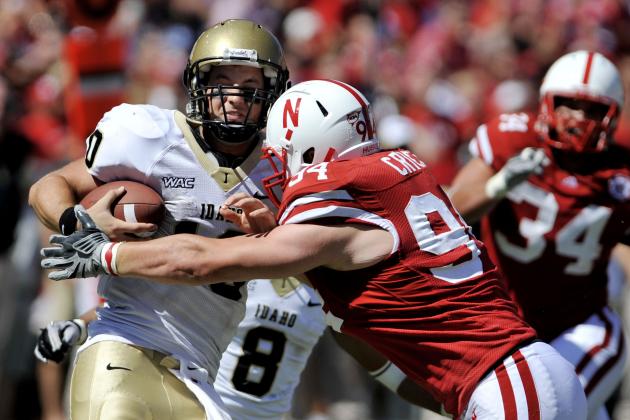 Eric Francis/Getty Images

The Chargers defense last season was ranked 20th in the league for average rushing yards allowed and 13th for passing yards allowed, making them unusually less productive than in years past.
We're talking about a defense that used to be ranked first defensively in the NFL just two short years ago, but now opposing offenses are having their way in the running and passing game. The defensive line was awful at getting pressure on the quarterback last year as most of the team's 32 sacks came from linebackers and the secondary.
At the defensive end position the Chargers are looking to make big changes as rumors of Luis Castillo taking a pay cut or being released have begun to arise. Castillo was productive initially, but injuries have slowed his career and may be his downfall in San Diego. First-year player Corey Liuget had a quiet season with 19 tackles and just one sack which may be a good reason to acquire more talent in a draft filled with talented pass-rushers.
If the Chargers are serious about adding a pass-rusher with big upside, then they may want to move up in the draft in order to make a play for marquee players like Quinton Coples out of the University of North Carolina or Melvin Ingram from the University of South Carolina.
Both guys have tremendous upside and could make an early impact for their respective teams, but if the Chargers choose to remain at the 18th slot then prospects like Nick Perry out of the University of Southern California and Jared Crick from the University of Nebraska will still be solid pickups.
Perry is a front runner at 18 if other top defensive ends have been taken already, but don't count out Crick as a possible fit. Before his season was cut short due to a torn pectoral muscle, Crick was a projected future first-round pick after producing two huge season with Nebraska in 2009 and 2010.
Crick averaged a little over 70 tackles and 9.5 sacks before his season-ending injury. The Chargers will have to choose whether they take a chance on a guy who was once one of college football's top pass-rushers or go with Perry who is a little younger and underdeveloped but has a high ceiling in the NFL.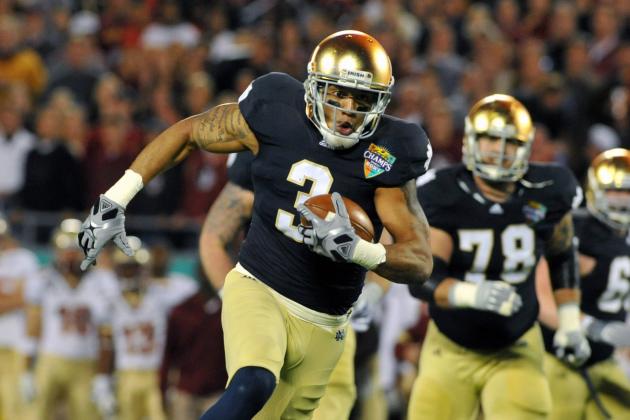 Al Messerschmidt/Getty Images

No player is more important this offseason than San Diego's biggest offensive weapon in Vincent Jackson. Despite an abnormal season from quarterback Philip Rivers, Jackson still had a huge year for the Chargers with 1,106 yards receiving and nine touchdowns.
Jackson is Rivers' best weapon on offense and his loss could make for another disappointing season for Rivers statistically. All focus will go to the re-signing of Jackson, but if for some reason he decides to move on, then the Chargers will need to look for a talented receiver in the draft.
The obvious fact here is that Oklahoma State University standout Justin Blackmon will be taken in the first three picks and he's quite possible one of the most physically gifted receivers to come out of the draft, meaning San Diego will have no chance drafting him at 18.
However, there are other guys who could slide down the list and still pay dividends. University of Notre Dame receiver Michael Floyd is a very talented receiver who has gotten better each season of his college career. In 2011 Floyd had 100 receptions for 1,147 yards and nine touchdowns with the Fighting Irish and was one of the best receivers in the nation.
The catch here is that Floyd had some off-the-field issues with a DUI arrest in March 2010. There is a risk taking a guy with that kind of history, but Floyd has the skills to be a productive receiver at the next level.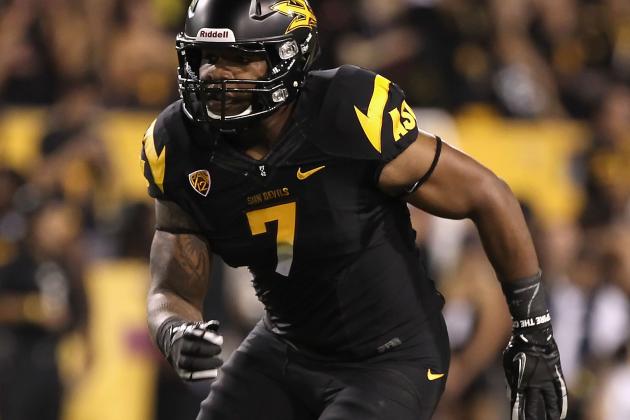 Christian Petersen/Getty Images

The Chargers linebacking corps performed fairly well last season with Takeo Spikes handling the middle of the field and leading the team with 106 tackles alongside the up-and-coming Donald Butler who ranked second on the team with 96 tackles.
On the outside Antwan Barnes had a career year as the team's sack leader with 11 total. So why would the Chargers need to bulk up at linebacker in 2012? Because again, big changes are in store and among the rumored cuts is Spikes. Not to mention that some of the linebackers in this year's draft have rookie of the year written all over them.
Of all the linebackers that could potentially be available at pick 18, the Chargers could really benefit from the type of aggression and raw talent that Arizona State University linebacker Vontaze Burfict brings to the table.
Burfict has drawn comparison to Baltimore Ravens linebacker Ray Lewis if you can believe that. While his risk factor may be high considering his short temper and unwillingness to be coached, this may be a player that could one day be a regular in the Pro Bowl.
Burfict's high motor and nasty attitude suits San Diego's defense well considering they haven't had a player with that kind of attitude since Shawne Merriman was around doing his "lights out" dance in the backfield four or five times a game.
San Diego has some young talent already at linebacker, but Burfict could be the final piece of a group that could be great in 2012.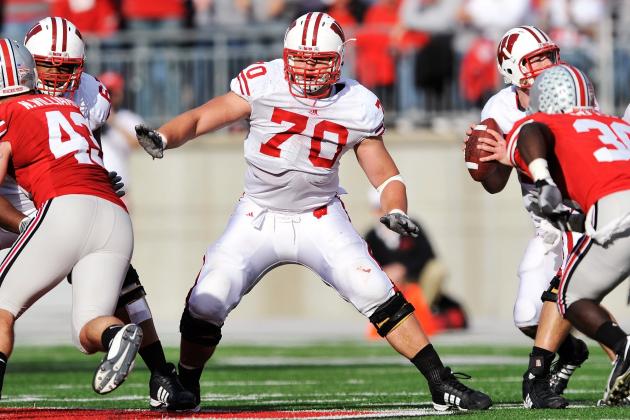 Jamie Sabau/Getty Images

Concussions depleted the Chargers at offensive guard last season, as Kris Dielman and Scott Mruczkowski were forced off the field due to serious head injuries. Even if Dielman is able to return and play in 2012, his health will continue to be questioned not only by the team but by the NFL as well.
The treatment and handling of concussion-related injuries is becoming more and more of a serious concern in the NFL and players with a history of head injuries will be closely watched in the upcoming season. If Dielman is unable to play, the Chargers need to have another player waiting in the ranks. Dombrowski is a versatile offensive lineman on the roster that could possibly fill this hole as well if the Chargers choose to retain him.
This position doesn't necessarily need to be addressed in the first round, but if San Diego feels like the potential prospects left on the board are worthy of the pick then they may go in that direction. Iowa State University offensive lineman Kelechi Osemele is listed as a tackle, but experts believe he's capable of playing guard at the next level.
If San Diego decides to use their second-round pick for a guard, then University of Georgia's Cordy Glenn or University of Wisconsin's Kevin Zeitler may be available at this slot.
Zeitler may be the lower-ranked prospect of the three, but it should be noted that last season he helped block for Heisman candidate running back Montee Ball and quarterback Russell Wilson. Both of which had outstanding seasons at Wisconsin this past year.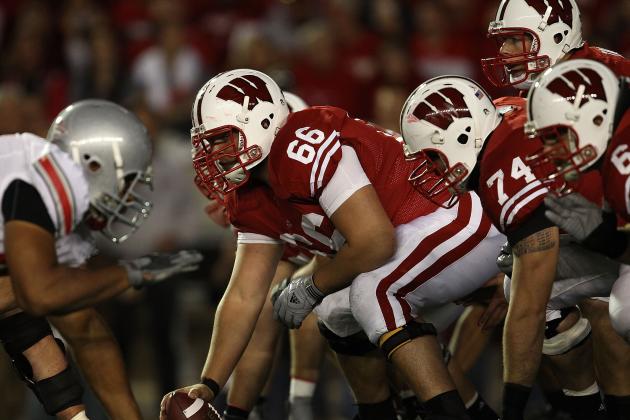 Jonathan Daniel/Getty Images

Center Nick Hardwick will be one of San Diego's top priorities this offseason, but in his eighth season with the team it is rumored that Hardwick may be contemplating retirement.
Hardwick has been the anchor of the offensive line since he made his first Pro Bowl appearance in 2006 and if he retired it would be a huge blow to the team. Making a bid in free agency would be the best option if Hardwick retired as having a rookie center fill in would be a risk for such a relied upon position.
If Hardwick decides he wants to play, then selecting a potential successor would be a smart move on San Diego's part. Of the top 100 prospects in the draft, only two centers stand out as possible players to pick up with a third or fourth-round pick.
Peter Konz out of the University of Wisconsin and Ben Jones of Georgia were both members of solid offenses in college football and should have no trouble playing within a year or two for the Chargers. However, if San Diego decides they would rather use their higher picks for other positions, then they may want to look deeper in the draft and find a versatile player willing to transition from guard to play the center position.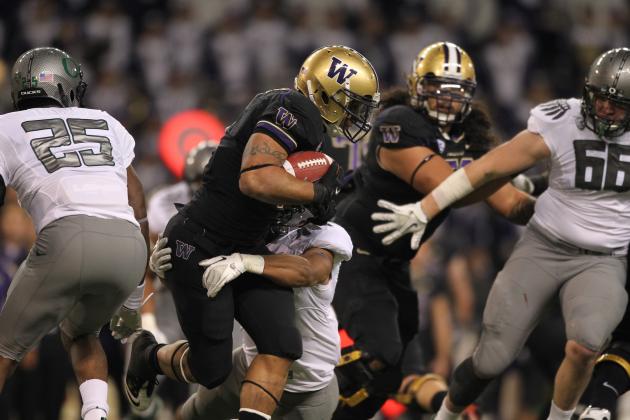 Otto Greule Jr/Getty Images

Last season the Chargers had the perfect balance of speed and power at the running back position with Ryan Mathews supplying the speed and Mike Tolbert laying down the lumber as San Diego's power in the backfield.
Tolbert's 243-pound frame proved to be quite successful in the running game as he carried defenders to the first down marker on occasion, but statistically speaking he was just an average running back. Signing him would be a plus but not a primary concern with so many running backs available in this year's draft.
No running back in the draft can match Tolbert's beefy size, but they certainly run the ball with some power. If Alabama's Trent Richardson fell to the Chargers at 18 I would be absolutely stunned, but stranger things have happened on draft day.
If Richardson is taken as planned, then the next available options would be David Wilson, Lamar Miller and Chris Polk. In terms of speed and size, the Chargers could benefit from another power back like Polk out of the University of Washington.
Polk rushed for 12 touchdowns and 1,488 yards last season with the Huskies and has good size for a running back. At 5'11" and 222-pounds, Polk could give the Chargers another quick back with a bruiser mentality. Mathews will be the starter in 2012, but the Chargers need to have depth to make up for the potential loss of Tolbert.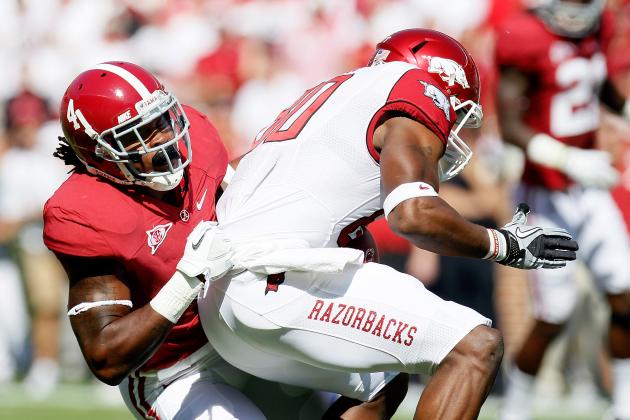 Kevin C. Cox/Getty Images

The fact that safety Steve Gregory was ranked fourth in tackles on the team means that the safety position has turned into more of a deep linebacker on San Diego's defense.
While Gregory played well to make stops in the running game, the Chargers could really use a player versatile enough to come up and make tackles at the line of scrimmage and also have the ability to sit in coverage and cause turnovers.
Free safety Eric Weddle has shown he can make plays on defense, but he needs to have another guy back there that he can rely on to handle coverage if he decides to move forward on a play and vice versa. When the team brought Bob Sanders in last season they were expecting him to do just that, but history repeated itself when Sanders was unable to stay healthy.
Mark Barron out of the University of Alabama has to be at the top of San Diego's list in terms of safeties available in the draft. Barron is the perfect balance of a guy that make plays in coverage as well as at the line of scrimmage.
In his four seasons at Alabama, Barron totaled 317 tackles and 12 interceptions playing in one of the nation's elite football programs under head coach Nick Saban. It will be difficult to decide whether or not Barron is worth a first-round pick, but he's a pretty solid guarantee no matter where he goes on draft day.