UFC 145: Early Main Card Predictions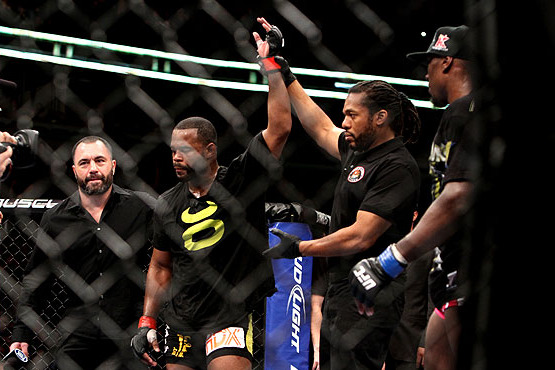 Rashad Evans (second to the left)/ Jeff Cain for MMAWeekly.com
UFC 145 is venturing back to Atlanta at the Philips Arena on April 21.
There, a light heavyweight grudge will culminate as former champ Rashad Evans takes on rival Jon Jones, the UFC's 205-pound champion.
These former friends and training partners will look to settle a score that's been brewing for the better part of the year.
The light heavyweight notables will headline the upcoming event, which will feature a litany of potentially memorable battles. Who will come out on top and who will fizzle out into obscurity?
Rashad Evans (second from the left)/ Jeff Cain for MMAWeekly.com
Begin Slideshow

»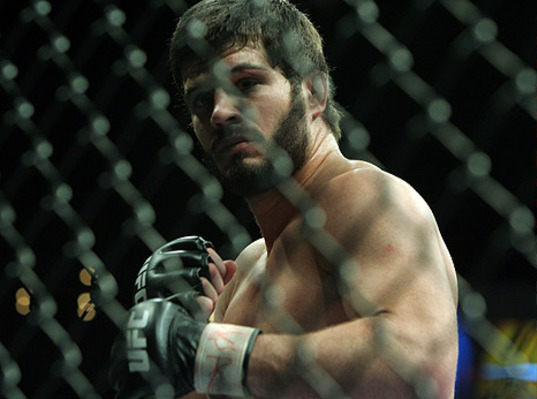 Matt Wiman/ Scott Petersen for MMAWeekly.com
So far, the organization has only confirmed three bouts set for the main card and kicking off the action so far will be a lightweight battle pitting former contenders Matt Wiman and Mark Bocek.
Both men are touted grapplers, with Bocek hailing from a long and well-documented jiu-jitsu background which has been evident in his two "Submission of the Night" awards.
While the Canadian may have the edge as far as pure submission exchanges are concerned, it's Wiman who has the best blend of all styles, all the while employing a frantic and non-stop style which often wilts opponents.
Under pressure, Bocek crumbles and the "Handsome" one is all about creating chaos inside the Octagon, which will aid him to victory as he storms Bocek with punches in bunches while securing takedowns and releasing some hellish ground-and-pound blows.
Matt Wiman defeats Mark Bocek by Decision
Brendan Schaub (left)/ Scott Petersen for MMAWeekly.com
Though he reigned supreme in the mid-tier IFL organization, Ben Rothwell has been largely disappointing since entering the Octagon, going 1-2 in his three outings with the organization, which includes a lackluster decision win over Gilbert Yvel.
The towering heavyweight has long had issues with his conditioning, though his rugged toughness usually sees him to the final bell, even against formidable opposition.
However, against a guy like Brendan Schaub, Rothwell's best assets will be neutralized as "The Hybrid" is well-versed in defending the takedown. Expect Schaub to fend off several clinches and takedown attempts early with Rothwell slowly fatiguing as the fight wears on.
Schaub will exploit his wilted foe, unleashing a combination that will send the big-man to the canvas recording yet another decisive victory.
Brendan Schaub defeats Ben Rothwell by Knockout, Rd. 3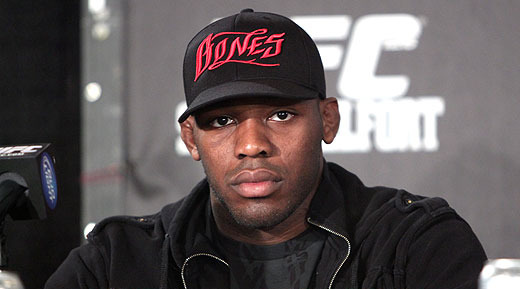 Jon Jones/ Ken Pishna for MMAWeekly.com
In the highly anticipated light heavyweight encounter, Jon Jones will look to defend his title for a third time when he takes on rival Rashad Evans, settling the score once and for all.
Evans comes into the bout with collegiate level wrestling skills, speed and knockout power—all of which will be nullified by the long range of Jones.
"Suga" has become predictable in his bouts and has shown vulnerability in taking punches in the past. Expect Jones to keep Evans at a distance with his kicks and long punches.
Just as Evans wades in to score a hook or takedown, Jones will bring him to the canvas courtesy of his adept prowess within the clinch.
A vicious barrage of ground-and-pound will follow, with Evans left struggling to get back to his feet against the much bigger Jones. Expect "Bones" to be thrown as Jones connects on several punches and elbows, rocking Evans on the mat where he will succumb to an emphatic finish.
Jon Jones defeats Rashad Evans by TKO, Rd. 3