WWE: 25 Legends Who Could Still Make a Run Today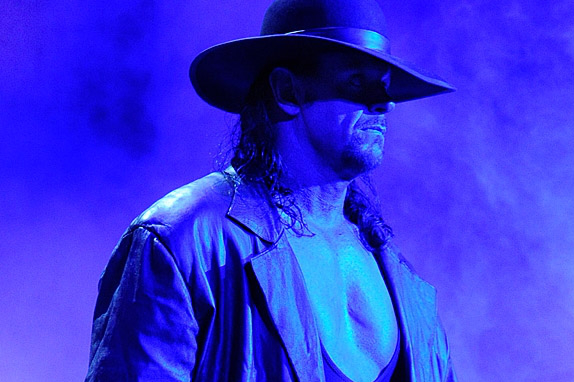 Photo credit: WWE.com
This year's WrestleMania card is shaping up to be one of the biggest ever, with John Cena vs. the Rock and the Undertaker vs. Triple H headlining the card.
Last year, it was the Rock, "Stone Cold" Steve Austin, and Trish Stratus leading the charge.
It's an interesting trend for a company looking to build around younger stars like CM Punk, Randy Orton, and Alberto del Rio, but nostalgia is a funny thing.
Despite the public's penchant for seeking out the new and exciting, the fresh faces/younger talent on the WWE roster, its the WWE legends and that nostalgia factor that has created the most buzz for WWE's signature event.
In light of this trend and the growing number of so-called "old timers" pushing the pace in WWE main events, here are 25 other wrestling legends and superstars of the Attitude era and Monday Night Wars that could still make a run today.
Begin Slideshow

»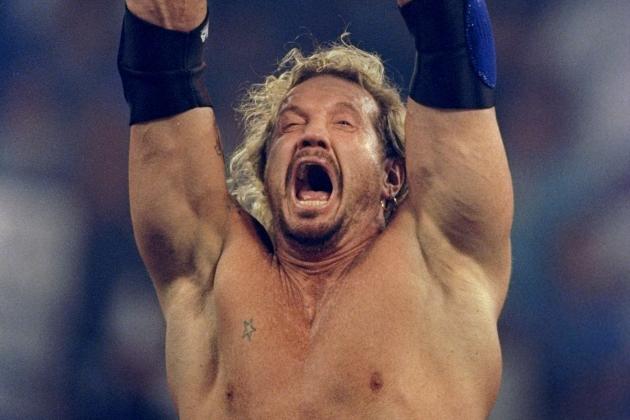 Elsa/Getty Images

"It's me! It's me! It's D-D-P!"
Since his departure from WWE in 2002, former WCW World Heavyweight champion Diamond Dallas Page has had stints in TNA, Juggalo Championship Wrestling and various independent promotions.
Recently his focus has been a series of yoga-themed fitness DVDs, but in an interview with Sportsvibe he said that we may see him on WWE's recently-launched YouTube channel in the future.
Concerning a return to the ring, he had this to say:
"Not in the ring. I'm done, if I was to do one run it would only be because I got so over that they wanted to do something with me. I don't see me coming back to run anymore, my body feels too good and it's more important for me to put my foot over my head whilst standing on the other one, than it is to stick it up somebody's ass."
It seems unlikely that Page will ever return to a wrestling ring, but if his stance ever changed, he's remained in great shape and has the chops and personality to pull off a comeback run.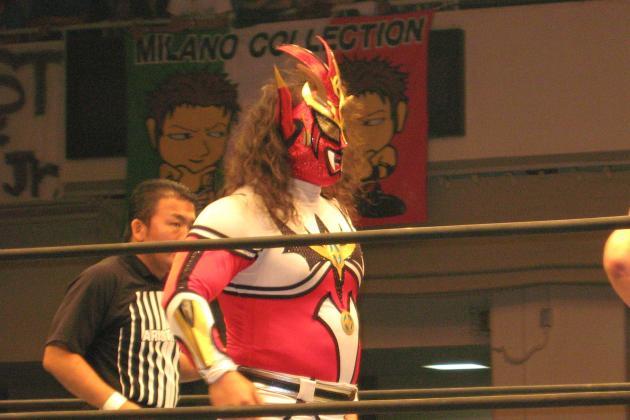 Photo credit: tenaciousme via Flickr
An important figure in New Japan Pro Wrestling as well as during the Monday Night Wars as part of WCW's Cruiserweight revolution, Jushin "Thunder" Liger is a technical specialist whose fame reaches from the United States and Canada to Mexico, Japan and the U.K.
Over the course of a career that has spanned nearly three decades, Liger has won a multitude of titles and has competed in high-profile bouts with the likes of Brian Pillman, Rey Mysterio Jr., "Macho Man" Randy Savage, Daniel Bryan, and many, many more.
His recent work with CMLL, Jersey All Pro Wrestling, and once again with NJPW suggest that he's remained an incredibly efficient and believable performer and could hold court with the best high fliers WWE and TNA have to offer.
Perry Saturn's rags-to-riches, then back-to-rags story is one of the saddest and most bizarre tales in recent wrestling history.
After a myriad of injuries kept him from continuing his wrestling career, Saturn quite literally disappeared for several years and was even thought dead by people close to him. After resurfacing, Saturn revealed that he had struggled with drug addiction and was even homeless for a time after suffering a gun shot wound.
On October 15, 2011, Saturn returned to the ring for the first time in nine years for the AWE promotion with a win over CW Anderson.
His performance there was met with mostly positive reviews and, with improved conditioning, it isn't unfathomable that Saturn could resume his wrestling career in some fashion.
While working with Jim Crockett Promotions and the AWA during the '80s and early '90s, Ricky Morton and Robert Gibson combined to form one of the greatest tag-team duos of all-time.
Despite being in his mid-50s, Morton continues to be a very active performer and still moves well in the ring. Gibson hasn't competed as much as his counterpart, but the duo occasionally still perform together as the Rock 'n' Roll Express on shows across the country.
One last run for WWE, perhaps in a program with an up-and-coming team like the Usos or the Colóns, could provide interest in the company's tag division.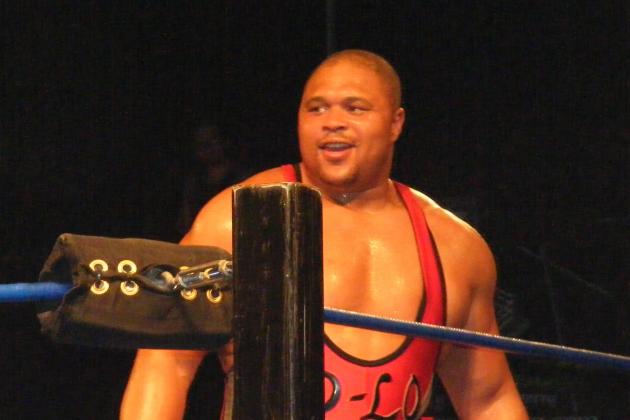 Photo credit: John Jewell via Flickr
"Oh, you better recognize!"
For me, D'Lo Brown's European title run and time with the Rock's iteration of the Nation was one of the highlights of the Attitude era.
Later, he became a respected performer abroad for his work with NWA: TNA and All-Japan Pro Wrestling.
Currently, D'Lo serves as TNA's head of talent development and acquisitions, but at 41 he's young enough and talented enough to be a full-time competitor and featured performer for WWE, TNA, or even internationally.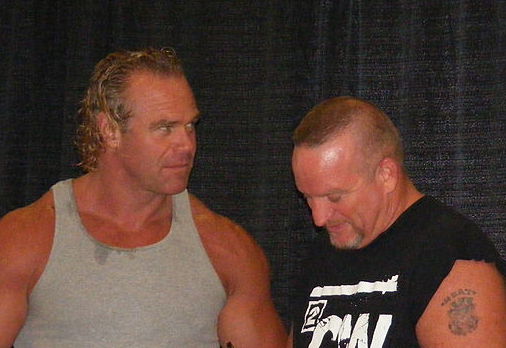 Photo credit: John Jewell via Flickr
"Ladies and gentlemen, boys and girls, children of all ages..."
Road Dogg's recent WWE appearances (presenting at the Slammy Awards and competing in last month's Royal Rumble match) and the crowd's response to him indicate that the tag-team specialist still has something to offer the wrestling business.
His former partner-in-crime, former Intercontinental champion and 1999 King of the Ring Billy Gunn, remains a physical specimen and has been active on the independent circuit.
If the two were to reconnect as the New Age Outlaws, it could provide a boost to WWE's stagnant tag-team scene.
In the '80s and at various junctures during the '90s, the Steiner Brothers were one of the teams that set the standard for quality tag competition. Not only in the U.S. with the WWF and NWA/WCW, but in Japan where they held the IWGP Tag Team titles on two occasions.
Individually, the sibling grapplers were equally as good, with Scott claiming the World Heavyweight championship while Rick was a three-time WCW Television champion and a United States Heavyweight champion.
Rick in particular has a look and a skill set that could see him land back in WWE or in TNA (where Scott is still under contract), be it with his brother, another tag team partner (Steiner has excelled as a part of various teams) or even in singles competition.
Inducted to the WWE Hall of Fame in 2011 for his contributions to tag-team wrestling, Road Warrior Animal (with his partner, the late Road Warrior Hawk) ran roughshod over a veritable who's-who in the business during the '80s en route to becoming one half of the greatest team professional wrestling has ever seen.
Since Hawk's passing, Animal has appeared solo (or in tandem with new partners) for a variety of promotions, most recently on a national stage as Rick Steiner's surprise partner for a match with Team 3D at TNA's Slammiversary event in 2007.
I hate to sound like a broken record, but a new team consisting of Animal and the right tag-team partner could be a featured attraction for a WWE tag division that has no featured attractions.
He could even help whip his brother, WWE VP of Talent Relations John Laurinaitis, into shape.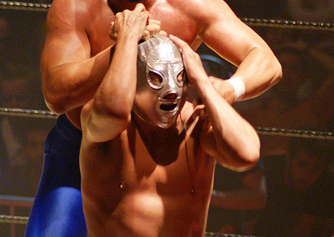 Photo credit: Pete Danks via Flickr
In lucha libre, nobody is bigger than El Santo.
He is their Hulk Hogan, their Stone Cold Steve Austin, and their Rock...but also more than that. A figure that transcends lucha libre and pro wrestling.
In a tradition that began with the original Santo in the '30s and continues to this very day with Hijo del Santo, the silver mask and the man that wears it both remain cultural icons in Mexico. Through countless films, comic books, cartoons, music, charitable efforts and just about every other form of media exposure you can think of, Santo has remained relevant in an ever-changing world.
El Hijo del Santo is no spring chicken, but his grappling prowess continues to impress. A program with his former protege Mistico (Sin Cara) could be great.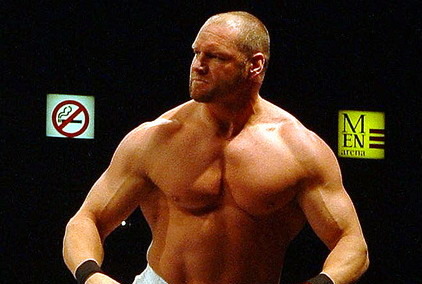 Photo credit: Terry Kelly via Flickr
"Hellooo ladies!"
The Big Valboski (real name Sean Morely) and his porn-star character were the Attitude era in a nutshell. And although Val never advanced beyond competing for the Intercontinental championship, his connection with fans and underrated in-ring workrate made him a guy who could work a solid match with almost anybody.
In 2010, TNA brought him on board to participate in the revamping of their product following the big January 4th edition of Impact, but a run with the company was never realized. However, at age 40, Morely has a lot left in the tank.
Último Dragón once held and defended TEN titles simultaneously.
Yes, you read that correctly. Ten.
Check out his matches with Rey Mysterio Jr., Chris Jericho and Eddie Guerrero in the mid-90s on YouTube and you'll see why. He is, without question, one of the greatest cruiserweight competitors of our generation.
To me, one of the great travesties in professional wrestling was his run with WWE in 2003/04, something I would like to see rectified while he continues to perform at a high level. A program with Rey or Sin Cara could go a long way toward doing just that.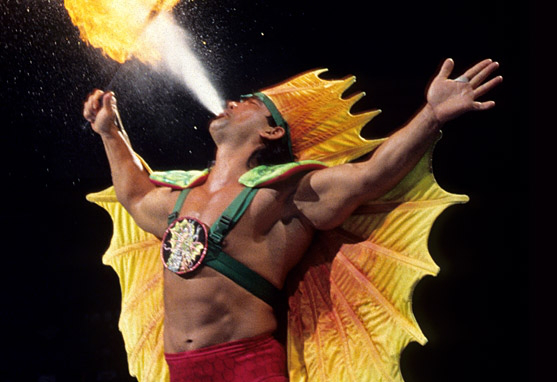 Photo credit: WWE.com
Former NWA World Heavyweight champion Ricky "The Dragon" Steamboat shocked the world with his mobility and in-ring execution when he came out of retirement to face Chris Jericho at WrestleMania a few years ago.
Since then, he has continued to compete sporadically for WWE and impressed fans and pundits alike when he does it.
The WWE HOF'er is nearing 60 and most assuredly will continue to compete only on the rarest of occasions, but his performance versus Jericho after 15 years of being retired continues to inspire fans and my money says he could do it again (and again) during one last run.
Rhino was the last World champion in the original ECW (not the homogenized WWE rip-off) and had successful runs in both WWE and TNA, as well as internationally.
At 36, he is one of the youngest men to appear on this list and perhaps the most apt to have a successful, return and long-term run in the sport.
With the proper build, he could be a title contender again in TNA, or perhaps he could provide another larger-than-life foil for WWE World Heavyweight champion Daniel Bryan.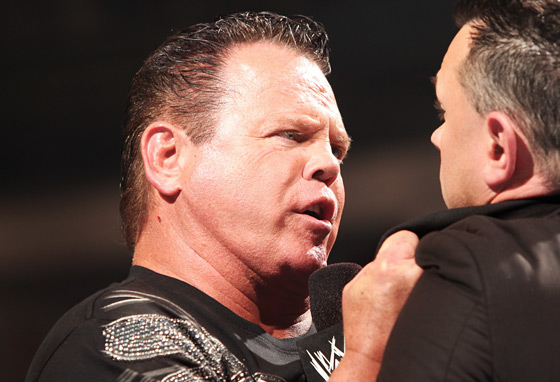 Photo credit: WWE.com
Call me crazy, but Jerry "The King" Lawler's match with the nefarious Michael Cole is what got me to purchase last year's WrestleMania PPV.
Rocky, who?
Lawler's act on commentary can be grating at times, and his glory days of ruling Memphis and putting Andy Kaufman in his place on Letterman were 30 years ago. But each time Lawler steps out from behind the announcers table and slips into the ring, the fans are on his side and he usually manages to turn back the clock just a little.
His recent program with the Miz proved he can still participate at a high level in a big-time bout on pay-per-view.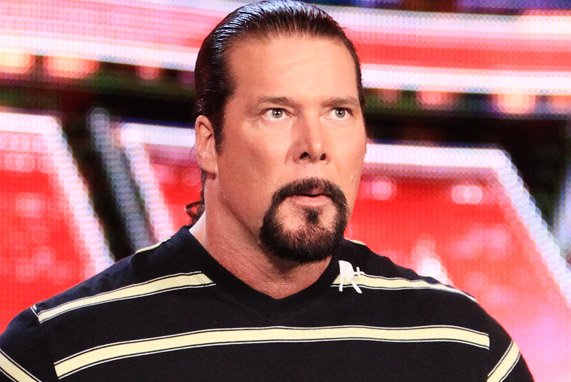 Photo credit: WWE.com
Love him or hate him, Kevin Nash has left an indelible imprint on the annals of wrestling history.
And whether or not you were a fan of the nWo, his stint booking WCW Nitro, the Kliq, or some of his silly film roles, you were probably marking out just as much as I was when he returned to WWE for the 2011 Royal Rumble match.
His feud with CM Punk and Triple H last fall may not have been your cup of tea, but as long as Big Daddy Cool remains in excellent physical condition, the potential for another run will be there until his Legends contract expires (and probably beyond).
After suffering a horrific leg injury shortly before WCW's demise, it was uncertain whether or not Sid Vicious would ever compete in a wrestling ring again.
A decade later, the "master and ruler of the world" and former WWE and WCW champion looks as menacing as ever and is still competing on the independent circuit.
Rumors of a return to WWE programming surface periodically, but have yet to come to fruition. The reality is that we may never see Sid in a WWE ring again. That fact notwithstanding, he still has the look of a WWE Superstar and could fit in nicely with another one of WWE's talented big men.
If you're under a certain age or have never been exposed to puroresu, the exploits of Keiji Mutoh may not be on your radar. Nonetheless, his 28+ year career ranks among the all-time greats in the history of professional wrestling and has made him a cult figure in his native Japan.
He feuded with Lex Luger and Ric Flair en route to capturing the NWA World Heavyweight title from Sting in 1989. He is a multi-time IWGP Heavyweight champion and All Japan Triple Crown Heavyweight champion. He has starred in commercials, on television and in films in Japan and even served as the President of AJPW.
Despite being in his late forties, Mutoh continues to display excellence in the squared circle, be it under his given name or under the mask and facepaint of the mysterious Great Muta.
A dream scenario for yours truly would be to see him in WWE or perhaps to reprise his rivalry with Sting in TNA before he retires.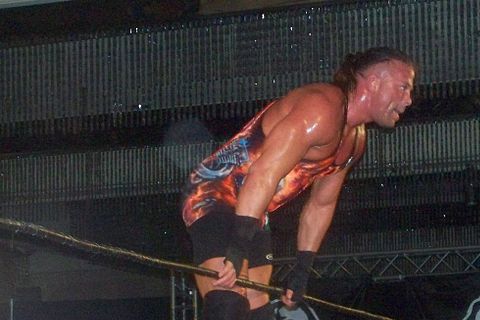 Photo credit: George Rojas via Flickr
The name Rob Van Dam will always go hand-in-hand with Philadelphia, Paul Heyman, and ECW's extreme revolution of the mid-to-late '90s.
After his exodus from WWE in 2007, RVD resurfaced in recent years with TNA. And while he has been one of their bigger attractions (beginning with a TNA title win in 2010) the most interest and intrigue will always be with his potential return to Stamford.
Personally, I think a World title match with Daniel Bryan at an event like SummerSlam or WrestleMania could be one for the ages.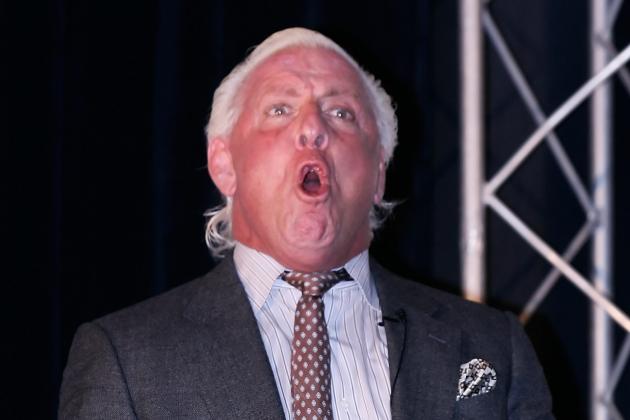 Jason Smith/Getty Images

"Woooooooooooo!!"
Following his retirement in 2008 as a result of a loss to Shawn Michaels at WrestleMania XXIV, much was said about whether or not the Nature Boy could actually stay retired. Some opined that he never wanted to retire in the first place, advancing age aside.
Sure enough, Flair returned to action in November of 2009 on the Hulkamania tour of Australia and has since competed periodically for TNA Wrestling.
The facts are undeniable; Flair is 62 years-old and his best days are long, long behind him, but the fan response for the Nature Boy is as strong as it has ever been and he has always been ready and willing to lace up his boots for another walk down the aisle.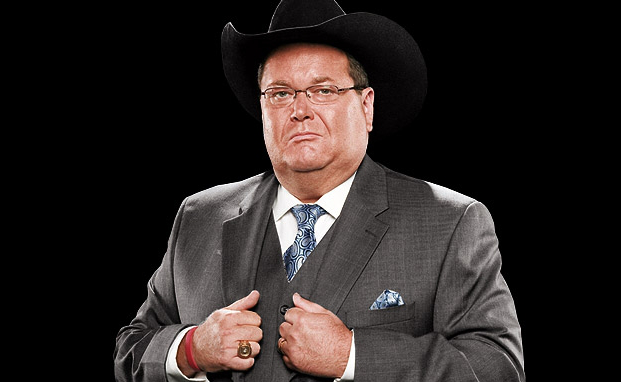 Photo credit: WWE.com
With all due respect to Michael Cole, I think I can state unequivocally that Good ol' JR is, was, and always will be the voice of WWE.
And while he has been relegated to spot-duty on Monday Night Raw, the show he helped build to hit status during the Attitude era, he remains a favorite of older and younger fans alike.
By allowing Michael Cole to focus more on his character and heel persona, WWE could free up a chair where Ross could do what he does best—provide insightful and memorable commentary for WWE's most important matches.
My personal pipe dream hits the list.
The ULTIMATE WARRIOR returns to WWE action and raises hell the likes of which have not been seen since SCSA.
OK, so it's never going to happen. I'll concede that much right now. But can you imagine what it would be like if it did?
Forget his wrestling reputation and extreme right-wing politics...this man is a legend. In the '80s WWF, his popularity even rivaled Hulk Hogan's.
You may be surprised to know that the Warrior is still as jacked as ever, and if his 2008 return to the sport for Nu-Wrestling Evolution and subsequent match with Orlando Jordan taught us anything, it's that he's still capable of having the same kind of squash matches that made him a megastar.
So, what'chu waitin' for, Vince? Make it so!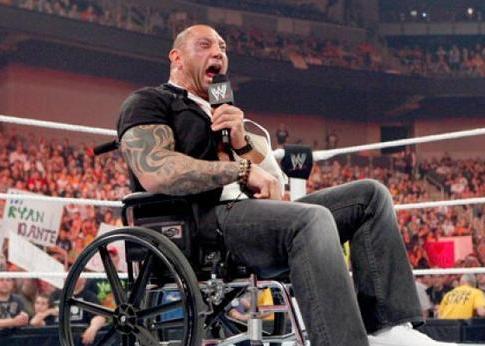 Photo credit: WWE.com
Who knew this would be the last image we'd see of Batista on WWE TV?
From his humble beginnings as D-Von Dudley's deacon to his time as Evolution's heir apparent to his World title conquests and main event match-ups, Batista had a prolific eight years as a member of WWE's main roster, both in the ring and backstage.
With his MMA pursuits seemingly on-hold and WrestleMania season in full-effect, what better time than the present for "The Animal" to reclaim his old turf?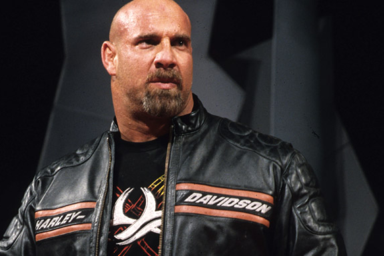 Photo credit: WWE.com
Without question, Bill Goldberg was one of WCW's greatest home-grown success stories during the Monday Night Wars.
Between "the streak", his battles with "Hollywood" Hogan and the nWo, and that awe-inspiring entrance, he was at-times the sole bright spot in what had otherwise become WCW's downward spiral.
His run with WWE was up-and-down, but in my estimation, it was absolutely underrated.
He's starting to get up there in years, but his physical presence is as imposing and intimidating as ever, and given his recent statement that he would be willing to have a return match with Brock Lesnar at WrestleMania, the idea of Big Bill returning to the squared circle may not be as far-fetched as one might think.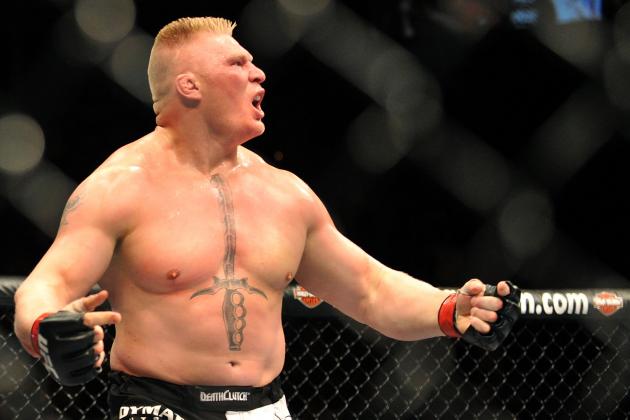 Jon Kopaloff/Getty Images

Forget Bill Goldberg.
Coming off his recent retirement from the UFC and its octagon, fans around the world have speculated about whether or not we could potentially see the man once dubbed "The Next Big Thing," return to the place that made him a star.
Don't get me wrong, the idea of Lesnar/Goldberg II is somewhat intriguing to me, but totally unnecessary for Lesnar to pick up where he left off as top dog in WWE.
He may or may not actually consider it (much has been said about his desire to be at home with his family) and if he did return, it almost certainly wouldn't be to a full-time wrestling schedule. But at 34, Lesnar is still in his prime and his involvement in WWE could be a godsend for a promotion that has seen decreased television ratings in recent months.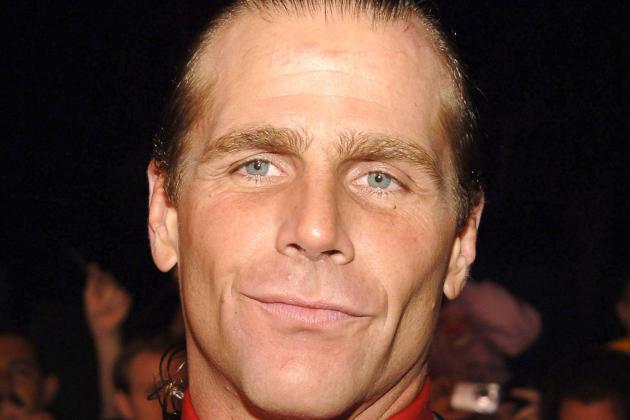 John Sciulli/Getty Images

HBK.
Perhaps the greatest all-around performer in the history of the business.
It may sound hyperbolic, but I think you would be hard-pressed to find someone who disagreed with that statement. And regardless of the fact that he was retired by the Undertaker with nary a chance of an in-ring return, he could probably step right in there today and have a five-star classic match.
He did it in 2002 after an injury-induced, four-year absence.
He did it in his final bouts with the Undertaker at WrestleMania XXV and XXVI.
He could do it with a broomstick, as the old saying goes.
Again, with Michaels' focus firmly placed on his family, his faith and his outdoors adventures, most people would be shocked to ever see it happen. But if there's one man out there who could come back and pick up where he left off as if nothing had happened, it's Shawn Michaels.