2012 MLB Preview: Bold Predictions for All 30 Teams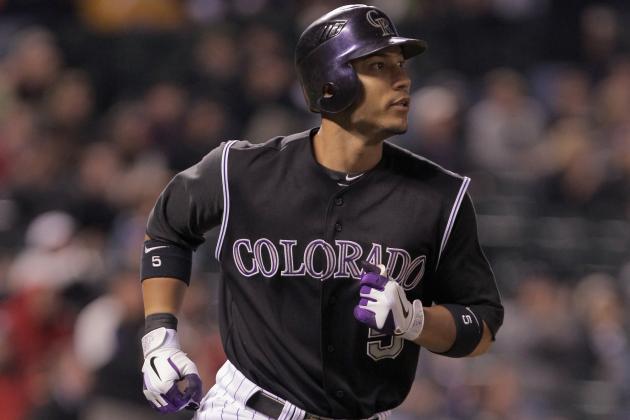 Doug Pensinger/Getty Images

With the best of MLB Free Agent class gone, and pitchers and catchers reporting in a couple weeks to get ready for baseball, the busy offseason is almost over. Albert Pujols, Prince Fielder, Yu Darvish and many other players signed hefty new contracts, while Mat Latos, Gio Gonzalez, Edinson Volquez, Jesus Montero and Michael Pineda all changed uniforms via trade.
The start of the baseball year means predictions and previews for all of the teams and players in the league. But these aren't your run-of-the-mill predictions, these, as you will find out, are above and beyond anything that anyone else will tell you. These predictions require going out on a limb, but all are definitely possible. Enjoy these bold predictions.
Begin Slideshow

»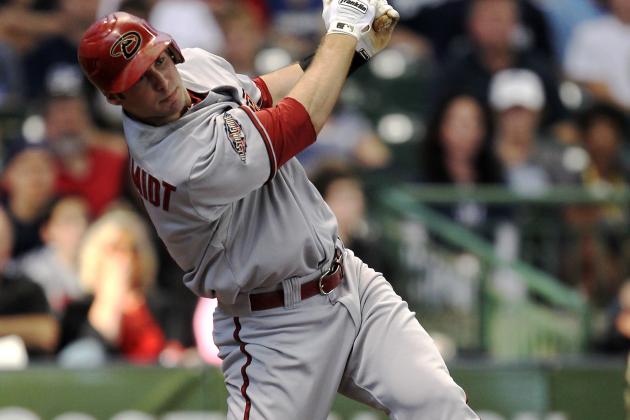 Jonathan Daniel/Getty Images

Paul Goldschmidt finishes with 30 HR and 90 RBI to go along with 15 SB
Goldschmidt is a 24-year-old with big power and some speed to go along with it. In only 48 games last year, he hit eight home runs and drove in 24. The 30 homers are the easy part for Goldschmidt, but driving in runs from the bottom half of the order will be the tough part.
A couple months into the season, he'll move up in the order and settle in the four or five spot where he will find RBI chances plentiful.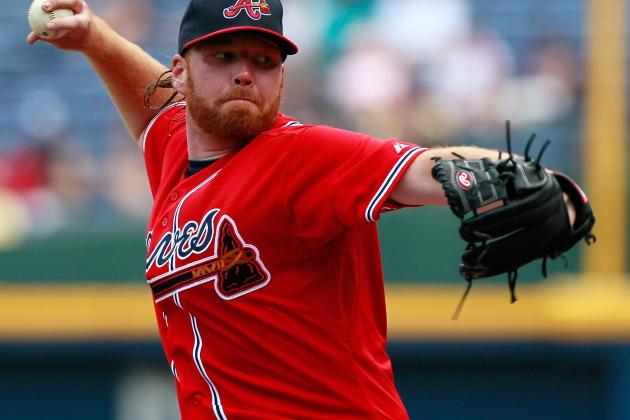 Kevin C. Cox/Getty Images

Tommy Hanson won't make 20 starts in 2012
The oft-injured pitcher has made 21, 34 and 22 starts in the last three years, respectively.
This year, injuries will keep him under 20.
His delivery and mechanics have caused problems with both his elbow and shoulder, causing him to miss most of the second half of the season in 2011. Unfortunately, I don't see anything that makes me feel optimistic about his future as a starting pitcher, and injuries will most likely plague him throughout his career.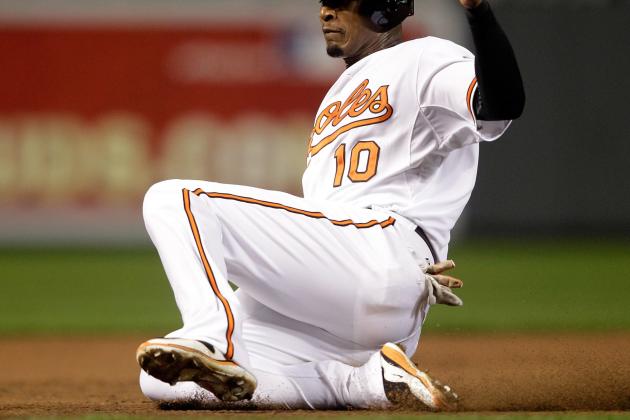 Rob Carr/Getty Images

Adam Jones goes 30/20
In 2011, Adam Jones broke out to the tune of 25 homers and 12 steals, setting career highs in both categories. Jones is still only 26, and he's just getting started. His power is developing nicely, and 30 HR is not out of his range.
Jones was only caught stealing four times last year, and with an increase in attempts, 20 SB shouldn't be a problem.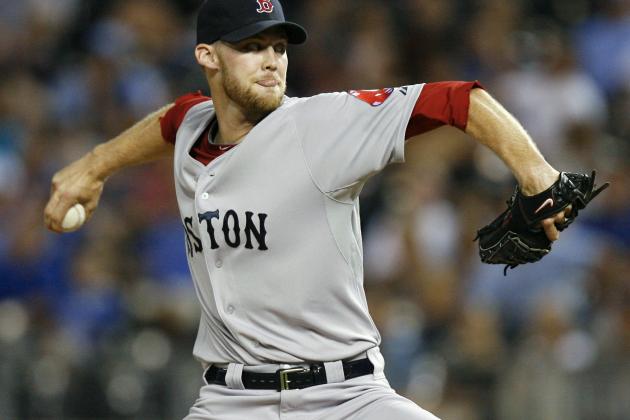 Ed Zurga/Getty Images

Daniel Bard wins 15 games
Starting for the first time in his career, Daniel Bard has a lot of pressure on him to perform in the Red Sox rotation, but he is up for the challenge. He has a career 2.88 ERA and 1.06 WHIP out of the bullpen and knows how to strike people out. Though his numbers won't be quite that good this season, expect an ERA around 3.5 and 15 wins, thanks in part to a talented Boston lineup.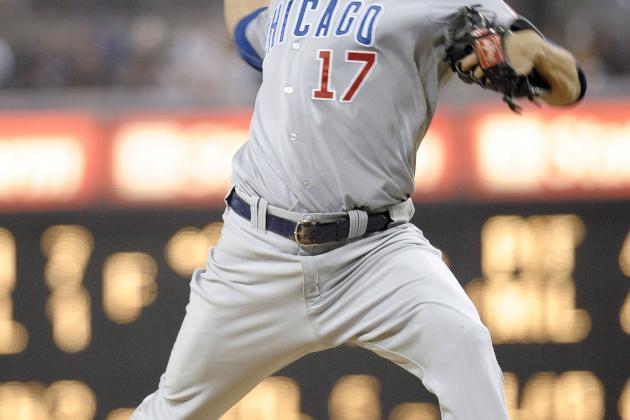 Denis Poroy/Getty Images

Matt Garza will have a sub-3.00 ERA
With his switch from the Rays to the Cubs last season, Garza dropped his ERA from 3.91 to 3.32 while increasing his strikeouts from 150 to 197.
Playing in a weak division certainly helped Garza shine, and now, with the departure of Albert Pujols and Prince Fielder, it is even weaker. Garza is just entering his prime at age 28, and I believe we will see him take a huge leap forward in 2012.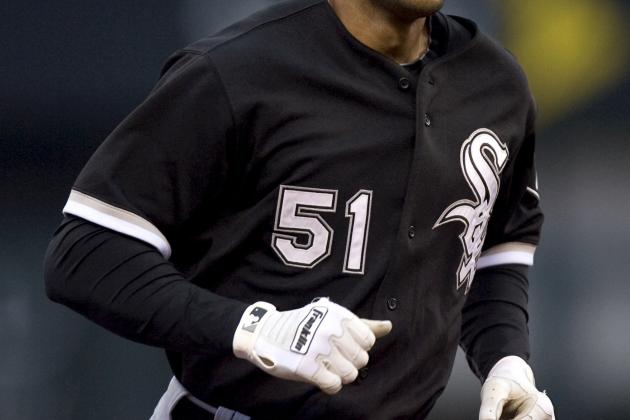 Ed Zurga/Getty Images

Alex Rios will go 20/20 with a .270 AVG (And Dunn hits 35 HR)
Last year was a very disappointing one for Rios: He hit just .227 with a .265 OBP in 145 games. The year before, he went 20/30 and looked to be on his way to becoming a star.
Dunn hit just 11 HR and hit a dreadful .159.
I have no idea what was wrong in Chicago last year, but these two will bounce back in a big way and leave any memories of 2011 behind them.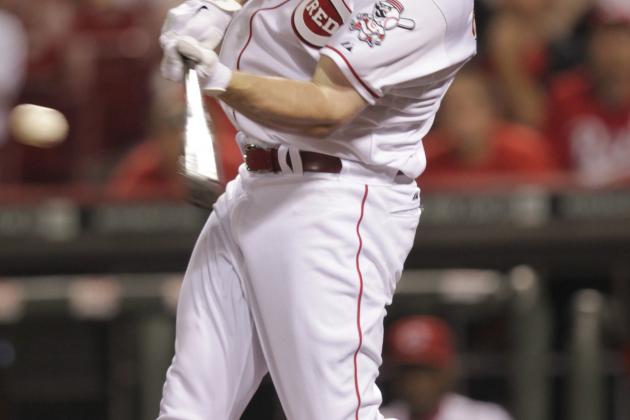 John Sommers II/Getty Images

Jay Bruce will hit 40 HR
Jay Bruce has struggled with consistency in his four seasons in the majors. He shows flashes of stardom only to regress to just another guy with power.
He hit 16 HR in April and May alone last year but hit only 16 more in the next four months. He'll turn 25 at the beginning of the season, and I believe this is when he puts it all together and becomes one of the top power hitters in the game.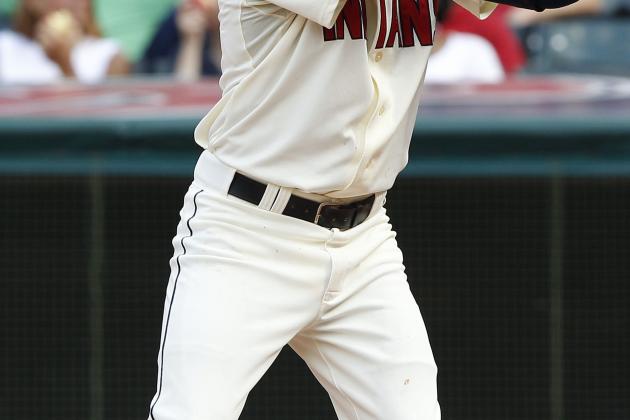 David Maxwell/Getty Images

Jason Kipnis, Shin-Soo Choo both go 20/20
Jason Kipnis will be one of the top 10 second basemen in the league by the time the year is over. He has a great combination of power and speed, hitting seven HR with five SB in only 36 games last year.
Choo, on the other hand, has already gone 20/20. People seem to forget how good of a player he was before an injury cut his season short in 2011.
The only teammates to go 20/20 in 2011 were Ellsbury/Pedroia and Chris Young/Justin Upton.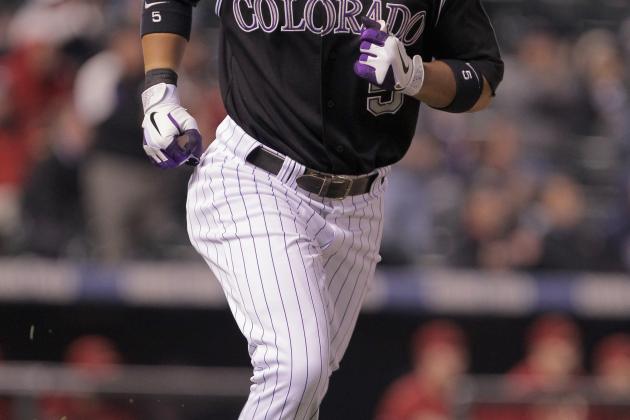 Doug Pensinger/Getty Images

Carlos Gonzalez wins NL MVP
Two years ago, Carlos Gonzalez made a run at the triple crown and fell just short. Last season, injuries prevented him from putting up huge numbers, but he still managed 26 HR and 20 SB in just 127 games.
If he and Troy Tulowitzki can stay healthy, the Rockies will be a force to be reckoned with in the NL, and Gonzalez will win the Most Valuable Player award.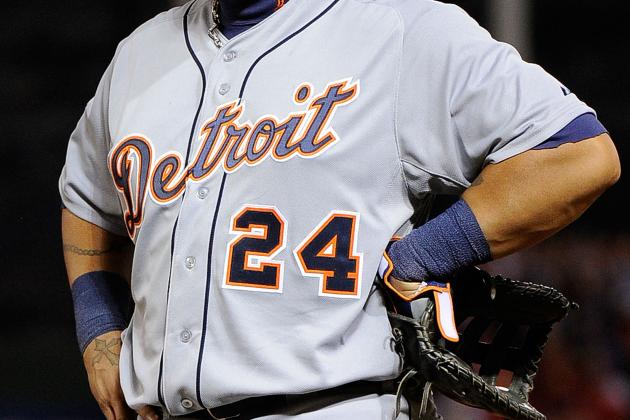 Kevork Djansezian/Getty Images

Miguel Cabrera flirts with Triple Crown en route to AL MVP
Miguel Cabrera was robbed in 2010 by MVP voters, who decided that it would be a nice story for Josh Hamilton, who missed just about all of September, to win the award over a full season of Cabrera (Rangers went 18-10 in games Hamilton missed).
He will get his revenge in 2012 with a monster year. He'll lead the league in average and RBI but fall short in the home run category. Cabrera will leave nobody doubting who really is the MVP.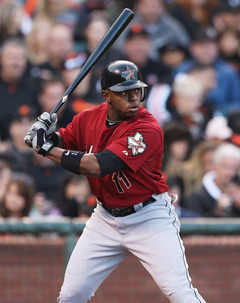 Jason Bourgeois steals 55 bags, scores 100 runs
I know guys, the Astros are in full re-building mode, but we still have to include them in our lists for now.
Bourgeois is fast; in only 93 games last year, he swiped 31 bags. If the Astros score at all, he gets to 100 runs. That's all I've got for the Astros.
Oh, and Brett Myers loses 18 games.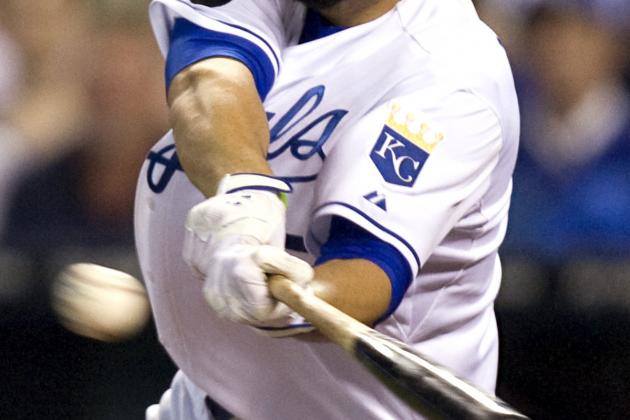 Ed Zurga/Getty Images

Eric Hosmer hits 30 HR, drives in 100 runs
Eric Hosmer is a future star. He showed his power in 2011 with 19 HR in 128 games. In the middle of a solid young lineup in Kansas City, Hosmer will flourish in the coming years and get plenty of opportunities to knock guys in.
In a couple of years, Hosmer will be a household name, and 2012 is the year he begins showing us his true potential.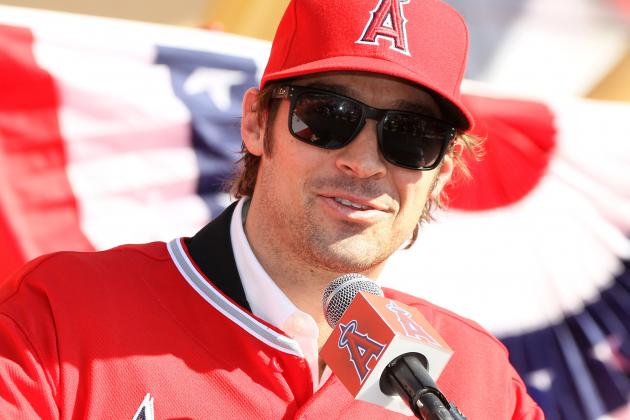 Stephen Dunn/Getty Images

CJ Wilson wins AL Cy Young
I understand this one sounds crazy; he may be the third-best pitcher on his team, but hear me out.
Wilson finished sixth last year in voting, where he had to pitch 16 times in Arlington. He has since moved across the division to a much more pitcher-friendly ballpark. His away ERA last year was 2.31, and he again gets to pitch to the Athletics and Mariners countless times per year.
Haren and Weaver come close, but Wilson takes home the trophy.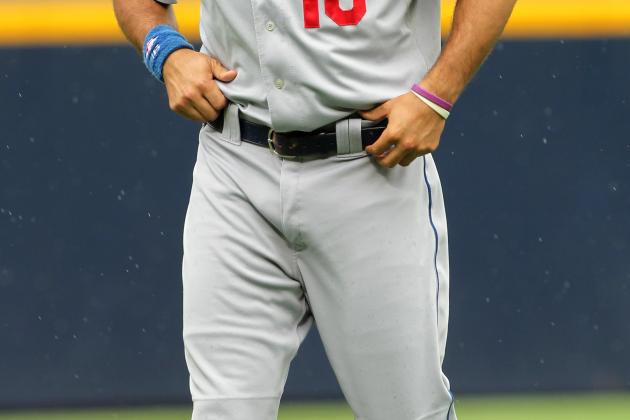 Joe Murphy/Getty Images

Andre Ethier returns with 25 HR (And Dee Gordon steals 60 bases)
Andre Ethier's power number have gone down each of the last three seasons to just 11 last season, tying a career low he set in his rookie year. Still only 29, Ethier has plenty of good years left in him, and 2012 will be one of them.
Also, Dee Gordon is a speed demon. Don't be surprised if he leads the league in steals.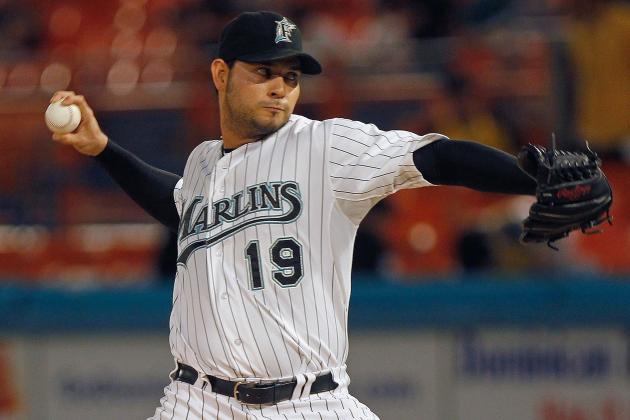 Mike Ehrmann/Getty Images

Anibal Sanchez becomes staff ace (And Hanley Ramirez gets traded)
Anibal Sanchez has put up solid numbers over the last couple years, and this year he will out-pitch Mark Buehrle and outlast Josh Johnson. At almost 28, Sanchez has still not hit his peak yet, but this will be his breakout year. Josh Johnson is too injury prone while Sanchez is very durable, having made 32 starts in 2010 and 2011. He becomes the ace by the end of the year.
As far as Hanley goes, he'll have issues as soon as he starts making errors at third and will demand to be shipped off, and he will be.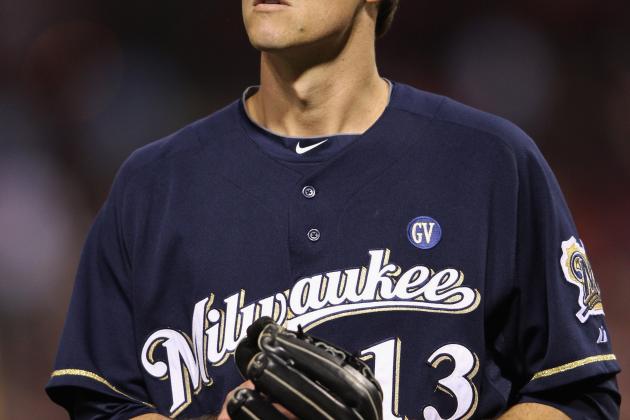 Jamie Squire/Getty Images

Zack Greinke wins NL Cy Young
Zack Greinke sported a 3.83 ERA last year in 28 starts, but his numbers were much better than that. He set a career high in K/9 and had a 1.20 WHIP. It was back in 2009 when Greinke won the AL Cy Young with the Royals after posting a 2.16 ERA. Don't expect another season like that one, but 18 wins with a 2.50 ERA and 230 strikeouts isn't out of the question.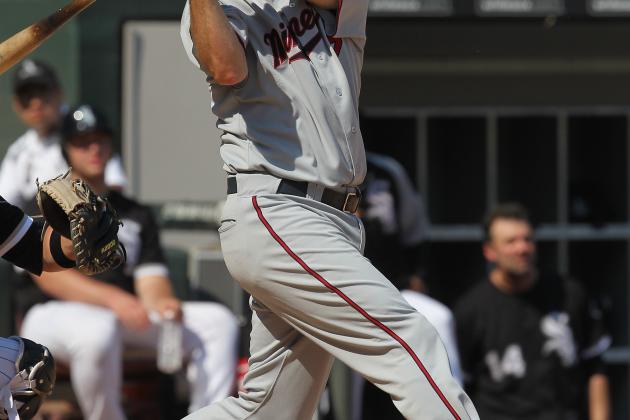 Jonathan Daniel/Getty Images

Joe Mauer hits .340
The catching position is taking a toll on Joe Mauer. Injuries have plagued him over the last few seasons, limiting him to just 82 games in 2011, but Joe Mauer didn't forget how to hit.
He will start seeing playing time at positions other than catcher this season in order to rest his legs and let him do what he does best. The power numbers still won't be there, but the sweet stroke and high average will be.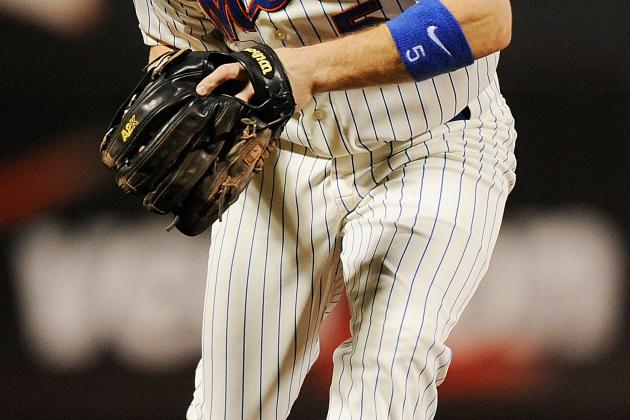 Patrick McDermott/Getty Images

David Wright goes 30/25
Ever since the Mets moved to Citi Field, David Wright has had trouble hitting there. He has hit just 22 home runs there since it opened in 2009. This year, home will feel a little different, however, as the dimensions of the field will be altered in favor of hitters. That should help Wright get some of his home run totals up if he can stay healthy.
Given the state of the Mets, Wright should get the green light on the basepaths, too, and he has the speed to take 25 in 2012.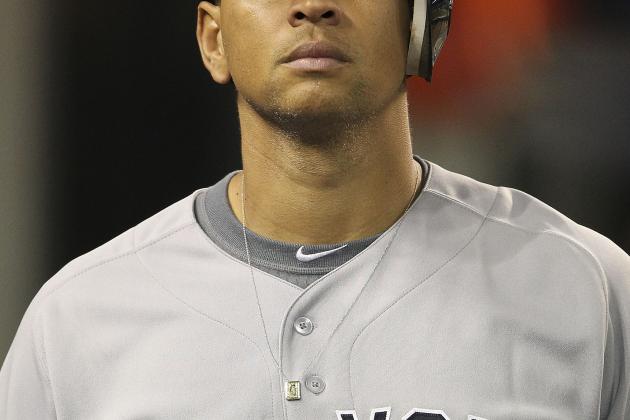 Leon Halip/Getty Images

A-Rod goes for 30 HR and 100 RBI
Injuries are the only thing stopping A-Rod from once again putting up superstar numbers. He hasn't played 140 games since 2007, and he was limited to just 99 last season. I still think he has one big year left in him, and this one is it. If he can stay healthy, with the lineup he is a part of and the ballpark he plays in, 30 and 100 should be a lock.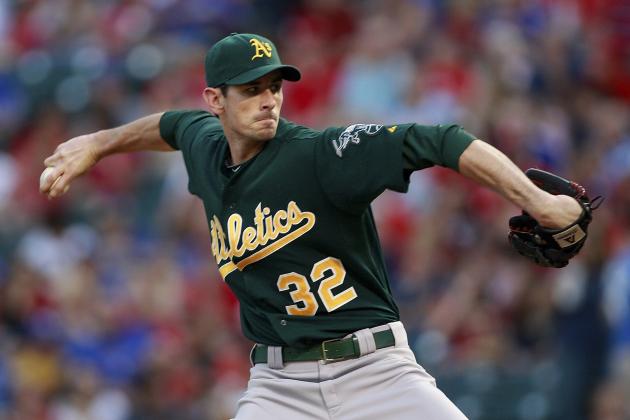 Rick Yeatts/Getty Images

Brandon McCarthy wins 15 games
Brandon McCarthy doesn't walk anybody, which is where much of his success lies. He walked just 25 batters in 170.2 innings in 2011, on his way to a 3.32 ERA.
The Oakland offense isn't very good, but if McCarthy can lower his ERA and keep his walks down, 15 wins is a reachable goal.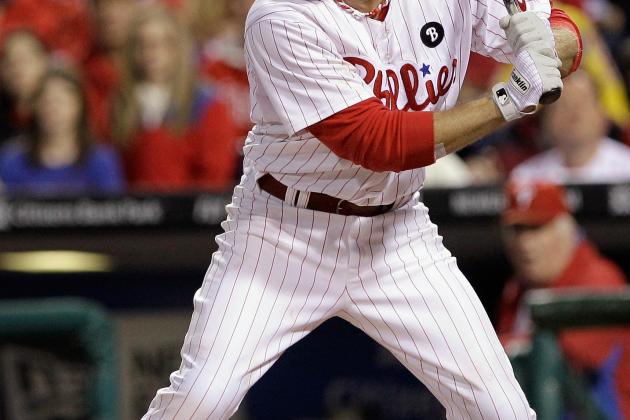 Rob Carr/Getty Images

Chase Utley goes 20/20, makes All-Star team
Chase Utley is one of many on this list that has missed time to injury, but I think has a couple good years left in him going into the 2012 season. He still has some power, hitting 11 HR in 103 games last year and 16 in 115 the year before.
Utley is also one of the smartest base stealers in the game today. He is 110-for-123 lifetime in stolen base attempts, including 50-for-52 the past three seasons. He definitely has the skill set to go 20/20, and I think he will stay healthy and do just that in 2012.
Jared Wickerham/Getty Images

Pedro Alvarez makes himself relevant, hits 25 HR
Pedro Alvarez had so much hype going into 2010, it was hard not to expect big things. After struggling with his average and striking out too much in his first year, Alvarez had an even worse year in 2011. He hit .191 with four HR and 80 strikeouts in 74 games.
I don't think that talent just goes away like that; I believe he just has to work harder to be able to use it, and this will be the year he does.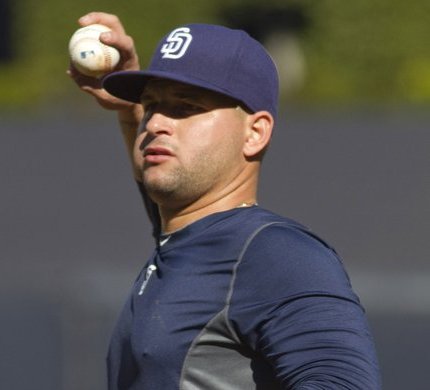 Yonder Alonso wins Rookie of the Year
Yonder Alonso was sent over the the Padres along with Edinson Volquez and others for Mat Latos in the offseason. He is a fantastic hitter, but he didn't have a place to play with Votto taking up first in Cincinnati, so he was moved and now he'll get a chance to play every day in San Diego.
Though Petco is a pitchers park, Alonso should be able to put up 20-25 home runs and run away with the Rookie of the Year award.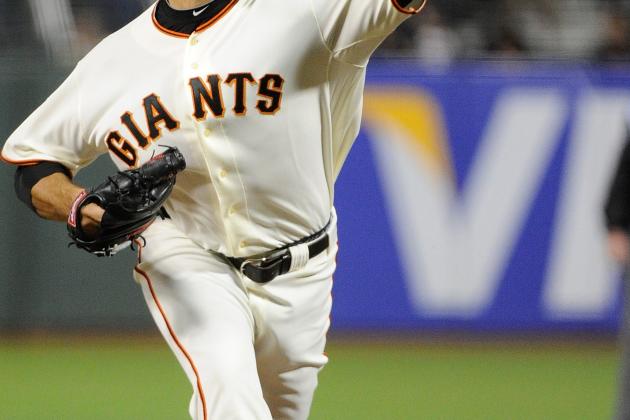 Thearon W. Henderson/Getty Images

Madison Bumgarner posts sub-3.00 ERA with 200 Ks
Madison Bumgarner is a star in the making. He went 9-4 with a 2.52 ERA after the All-Star break last year, and he's just 22 years old. He could compete with Matt Cain and Tim Lincecum next season numbers-wise, and his stats are of course aided by the pitcher's park that he calls home.
Within just a few years, Bumgarner may be one of the best pitchers in the game.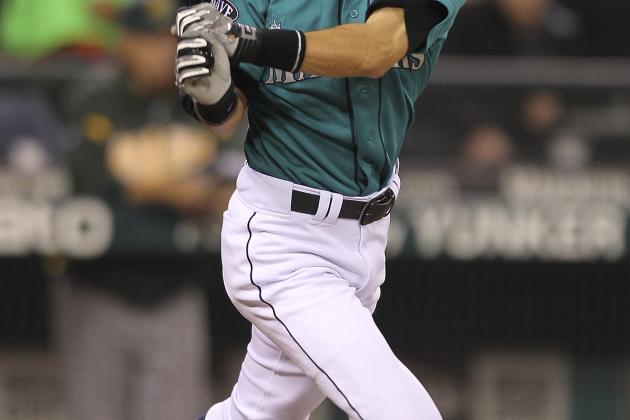 Otto Greule Jr/Getty Images

Ichiro gets back to .300
After 10 straight seasons of hitting higher than .300, last year, Ichiro's average dropped to a stunning .272. He still stole 40 bases, so his speed is still there, and his walk rates are the same as they've always been, so we're gonna file 2011 as a fluke for Ichiro.
The guy knows how to hit, he's fast and he'll find a way to adjust however he needs to in order to get back to .300 this season.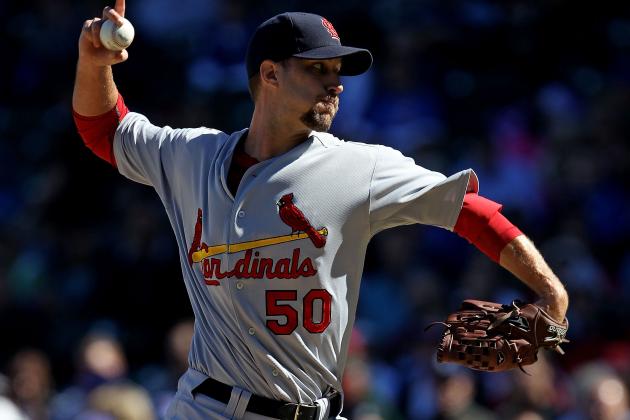 Jonathan Daniel/Getty Images

Adam Wainwright wins 18 games
After a 20-win campaign in 2010, Wainwright missed all of last season and had to undergo Tommy John surgery. Since then, he has worked hard trying to rehab his elbow and get back into the dominant form he was in two years ago. I think he does exactly that, and that the Cardinals are fine without Albert Pujols.
Wainwright contends for the Cy Young but finishes third.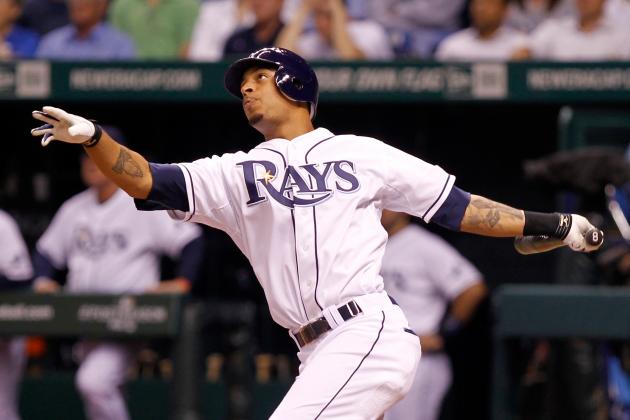 Mike Ehrmann/Getty Images

Desmond Jennings hits 20 HR, steals 50 bases (Matt Moore wins AL ROY)
Desmond Jennings impressed everyone in his short stint in the majors last year, hitting 10 HR and swiping 20 bags in 63 games. He has ridiculous speed as a baserunner and has shown signs of power. If he can find his spot at the top of that Rays' lineup, there is nothing to stop Jennings from exploding onto the scene and wreaking havoc in the AL East.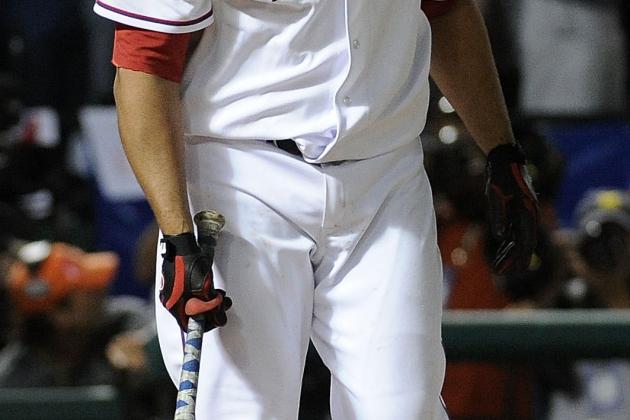 Harry How/Getty Images

Nelson Cruz hits 40 HR
Nelson Cruz has an immense amount of power. It's just the staying on the field part that's a problem.
He is 31 and near the end of his prime, but he still has the talent to have a breakout campaign. The Rangers are going to need him if they want to get back to the World Series, and Cruz will show that he is one of the top HR hitters in the game this season.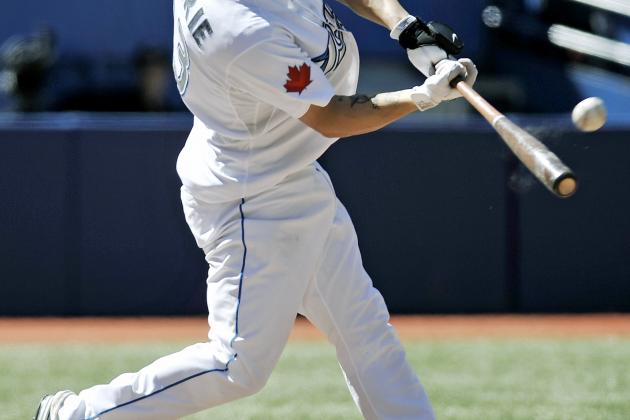 Brad White/Getty Images

Brett Lawrie will go 25/25
If you haven't heard of Brett Lawrie by now, listen up. Lawrie is a young 3B for the Blue Jays that hit nine HR and stole seven bases in just 43 games last year. He is a legitimate offensive star in the making, and if you put him in a lineup with Jose Bautista, good things are bound to happen. He just turned 22, but he's already set to have a huge year for Toronto in 2012.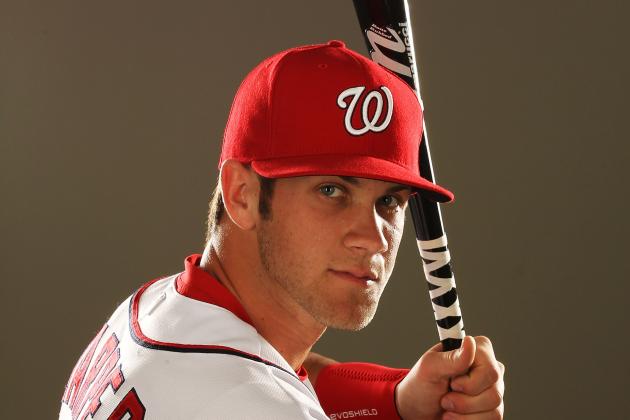 Al Bello/Getty Images

Bryce Harper hits 15 HR
The wait is finally over. Bryce Haprer will most likely be called up to play in the majors at some point this season, and I believe it will be sooner rather than later. The highly touted prospect has been hyped up since he was the first overall pick in the 2010 MLB draft.
Look for him to come out of the gates quickly and show us a glimpse of the future of baseball.