Cleveland Browns Mock Draft Version 2: How Browns Can Acquire Dream Targets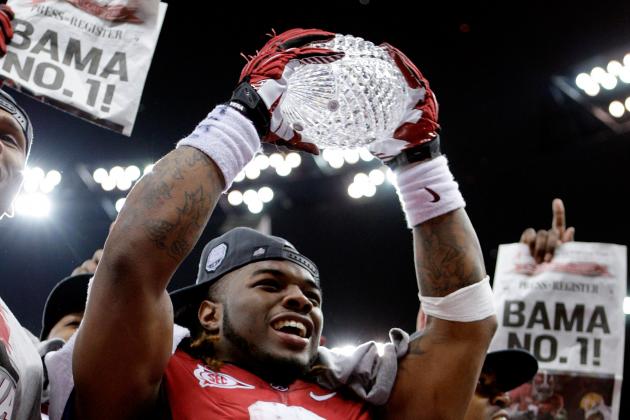 Andy Lyons/Getty Images

With Super Bowl XLVI now officially in the books, the 2012 NFL offseason is now in full swing. That means mock draft season is well underway also, early as it may seem to start speculating on this year's draft choices.
For the second roll out of my 2012 Cleveland Browns mock draft series, we'll look at how the Browns might acquire their ideal targets and/or make the most of their draft position.
To make this more interesting, I've used many of the players suggested in your comments from the first roll out of my 2012 mock draft as possible targets here.
Because it's so early to be evaluating draft prospects, looking at dream scenarios seems an appropriate variation on a mock draft at this stage.
The stock of many 2012 draft targets will rise and fall sharply before a single pick is made, but because the Browns' needs are pretty well established, we can certainly take a look at who (or at least what position) the Browns should be targeting in what round based on the targets' current projected values.
I'll update accordingly throughout the offseason leading up to the draft as players' projected draft slots change.
Be sure to leave your thoughts on the upcoming Browns' draft in the comments below!
Begin Slideshow

»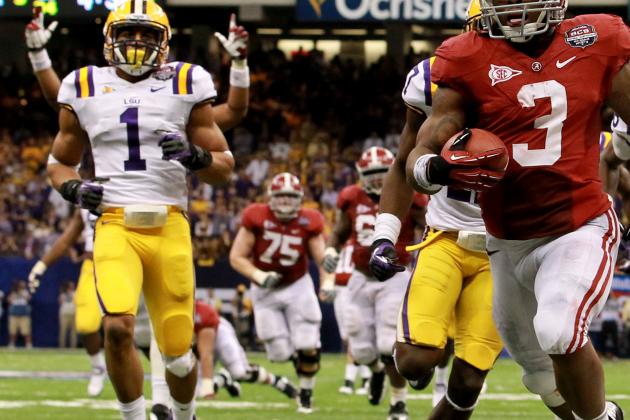 Ronald Martinez/Getty Images

The Browns have two picks in the first round, the fourth and 22nd overall, the second of which was acquired in trade with the Atlanta Falcons during the 2011 draft.
Having two picks in Round 1 gives the Browns a little more flexibility for the direction they choose to go in, though neither slot looks ideal for their needs, at least at this point.
Ideally, the first pick should either be spent on RB Trent Richardson, or traded down to acquire more picks or as part of a deal for an existing NFL player.
The fourth pick should be a coveted one for teams like the Miami Dolphins or Washington Redskins, who might be looking to trade up for a quarterback like Robert Griffin III, so the Browns could find themselves in a sellers' market when it comes to their first slot.
I don't like the idea of trading out of the first round with the pick (even though they'll have another one later in Round 1), but trading back to the middle of the first round might just be ideal for the Browns' situation and their needs.
With the exception of Richardson, I don't see much around the fourth slot that is a good fit for Cleveland, so trading back would put them in a better position to go after someone like OT Riley Reiff or a receiver not as highly prized as Justin Blackmon, and would net them an extra pick later in the draft as well.
As for the 22nd pick, I like the idea of going with a WR like Kendall Wright if they don't go in that direction with their earlier pick.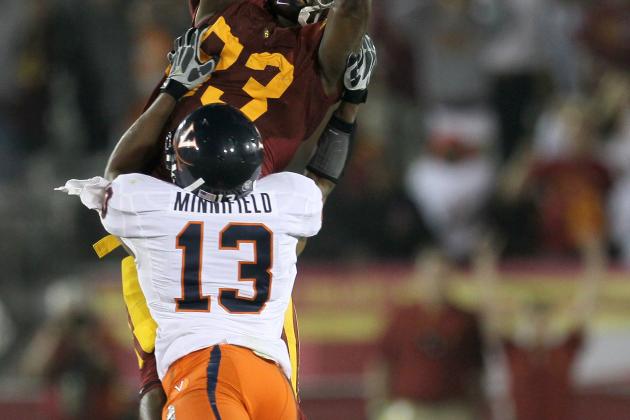 Stephen Dunn/Getty Images

While cornerback is not at the very top of the Browns' long list of needs, it's really tough to pass up a chance at UVA's Chase Minnifield if he's still on the board.
Just the fact that he is the son of legendary Cleveland CB Frank Minnifield of Dawg Defense lore is enough to make me (a lifelong fan of the Dawg Defense tandem of Minnifield and Hanford Dixon) feel as though the Browns have to take Chase here if he's available.
The fact that he's considered one of the best cornerbacks in the 2012 draft doesn't hurt either.
The tandem of Minnifield and Joe Haden could potentially create a secondary reminiscent of Dixon and Minnifield's father in their late 1980s heyday.
Aside from Minnifield, I would look again at Kendall Wright if he's still available here and if the Browns haven't selected a receiver already at this point.
Beyond that, it's likely a DE or an OLB here, since there isn't much in the way of OTs in this draft that I think would be an appropriate fit at this particular stage.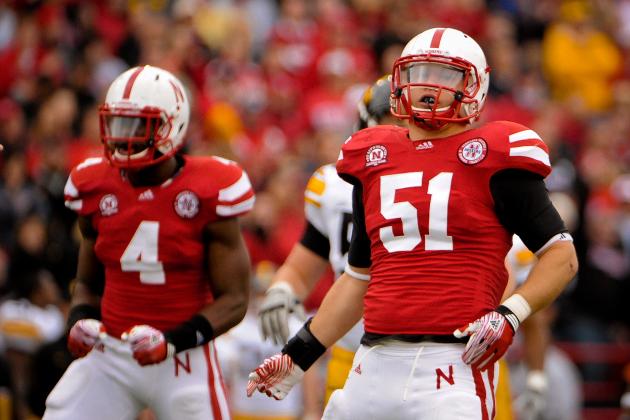 Eric Francis/Getty Images

The ideal move for the Browns in Round 3 would of course be to trade back for Minnifield if he's somehow looking like he could fall to this round, though I very much doubt he'll last that long.
Barring that, I'd look at OLB Lavonte David out of Nebraska.
The Browns need help at OLB, and I like David's consistency.
He had a breakout year in 2010 and has kept up a pretty steady pace since then. A lot of the linebackers in this year's draft seem to carry significant injury concerns, and David appears refreshingly resilient by comparison.
He's a little small for the position, but remember that folks said the same thing about now-legendary ex-Brown Clay Matthews Jr. when he came out of the draft way back when.
Otherwise, Virginia DE Cam Johnson's name comes up a lot at this particular stage of the draft. My only concern is that while he has excellent talent, he had a nagging lower leg injury last season.
Given the Browns' already-present injury and depth issues, do we want to spend a relatively high draft pick on another player we can't assume will be able to stay on the field consistently?
I vote "no."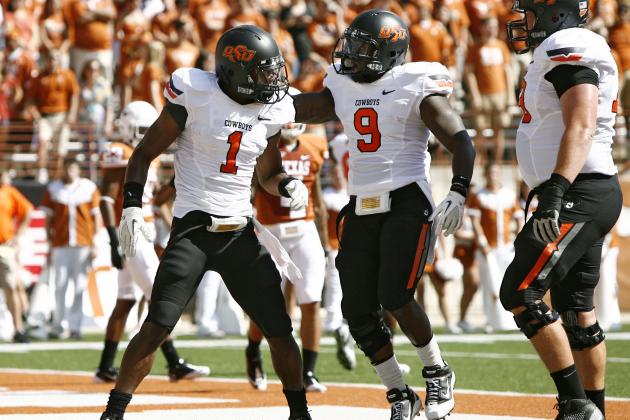 Erich Schlegel/Getty Images

The Browns have two picks in Round 4 (the fifth and the 23rd, which is also from Atlanta).
The fourth round is shaping up to be an interesting one in this year's draft so far, so it could be advantageous that the Browns could make multiple selections (or use one of them as a trading chip) there.
The Browns have options since they have two seemingly well-placed picks in this round. I like OT Levy Adcock at either spot (hopefully the latter).
Cleveland will have to be careful regarding Adcock though, because if they really want him, it's possible that they might have to trade up for an additional third-round pick or use their early third-round pick to get him.
For the record, the third round (at any pick) seems high to me for Adcock, but he would fill a serious need for the Browns and he's certainly a good fit for the squad. I expect the Browns will be watching him carefully once workouts begin.
Otherwise, I would look at Wake Forest WR Chris Givens if the need for a wideout still exists for the Browns at this stage.
Other options include OLB Terrell Manning of NC State, a crushing playmaker capable of delivering the kind of hard-hitting defense the Browns need at the position, Iowa DT Mike Daniels or TCU LB Tank Carder (not to be confused with the legally troubled Tank Carter) I like him as a back-end fourth-rounder.
DE Donte Paige-Moss has also been suggested, but he's had ACL surgery and has serious character issues relating to what appeared to be severe insubordination at UNC. His stock is down at the moment—and I mean WAY down—but he might be a steal later in the draft if he's still floating around out there.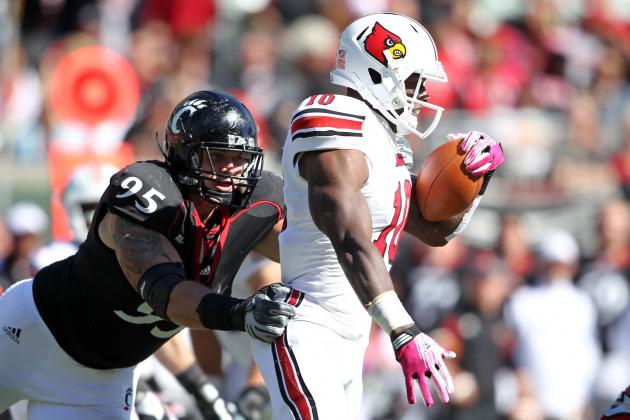 Andy Lyons/Getty Images

As I've stated previously, I'd like to see the Browns look at Missouri's TE Michael Egnew here, though I have some concerns that he's more of a blocker primarily than a pass-catcher.
Other options at the position might be North Carolina State's George Bryan, who should be on their radar as well, along with Michigan's Kevin Koger and Oregon's David Paulson, though I'm guessing he'll be off the board by Round 4.
DT Derek Wolfe from University of Cincinnati also comes up a lot when discussing the fifth round.
He got a Senior Bowl bid late, but his stock has dropped from where it might have been because he's coming off a neck injury.
He might be gettable at a spot further back than what his true value will turn out to be because of that, and could be a steal if the neck stays healthy.
I have some concerns about his fitness though, and that this might cause further injuries.
Maybe the Browns could trade back a bit further to get him, since despite where he shows up on most big boards, he doesn't seem worth a pick as high as fourth in this round.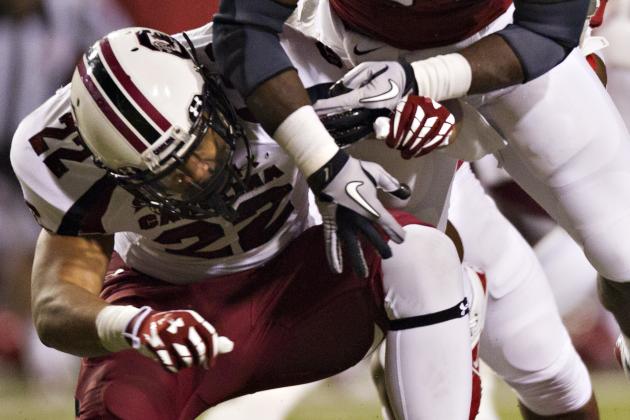 Wesley Hitt/Getty Images

By the time the draft reaches the sixth and seventh rounds, it is nearly impossible, especially at this early stage, to speculate on what specific players the Browns should be targeting.
There's a good argument that holds true year-in and year-out that in the sixth and seventh rounds, the best move is always to draft the best player on the board.
If we are going to get specific though, at this point I'm eyeing ILB Jerry Franklin from the University of Arkansas.
Otherwise, I think the Browns should be focusing on the secondary or packaging this pick or the seventh-round pick with an earlier one as part of a trade.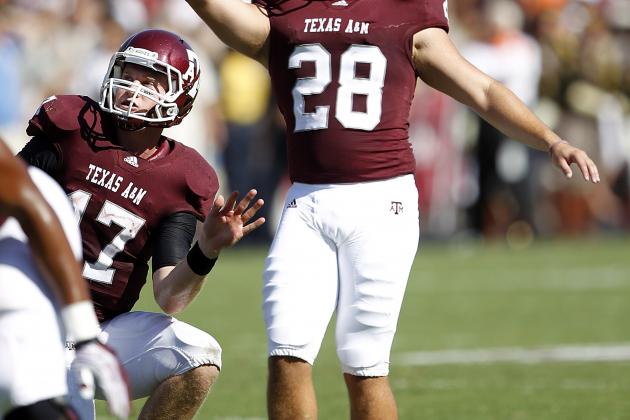 Bob Levey/Getty Images

Again, in an ideal scenario, the Browns package their seventh-round pick with an earlier pick to move up somewhere, but isn't that what everyone wants to do with their seventh-round pick?
It may not be worth much since nobody needs an extra pick in the last round all that badly.
Thus its a great opportunity to take a flier on a low-risk, high-reward player like a quarterback or a wide receiver who has some concerns attached to him but a possible—if unlikely—upside.
Otherwise, given Phil Dawson's likely departure, the best move might be to go with a kicker.
Randy Bullock is the name that always comes up. Barring that, I'd be looking secondary, again one of the better position groups to be targeting very late in the draft.