Sports Bacon: 15 People in Sports Who Make Everything Better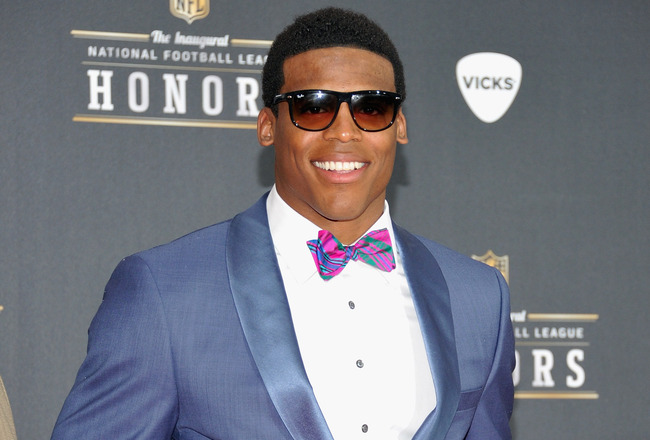 Where did Panthers rookie quarterback Cam Newton land on the list?
Mike Coppola/Getty Images
Surely by now you're familiar with the phrase "bacon makes everything better," because it seems to pop up everywhere these days.
Whether you've seen it on a bumper sticker, a novelty tee, or scrawled across the belly of a friend who makes terrible decisions—you've probably heard of it before.
Even if (gasp!) you aren't a fan of cured breakfast meats, the idea of something that makes everything better by simply existing in it's presence isn't exactly a difficult concept to grasp.
So "sports bacon" is just any athlete or coach with enough personality and star power to make almost any situation more interesting.
Here are 15 people in sports whose very presence can grab headlines.
15. Dustin Pedroia, Boston Red Sox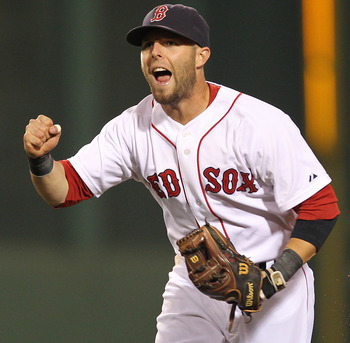 Jim Rogash/Getty Images
In Fall 2011, the Red Sox suffered (arguably) the most epic collapse in sports history and the franchise suffered a bit of a black eye when revelations about clubhouse behavior were published in the Boston Globe after they failed to make the playoffs.
Second baseman Dustin Pedroia was relatively unscathed by the reports, but in its wake he immediately jumped to the defense of his teammates and former Red Sox manager Terry Franconia.
14. Dwight Howard, Orlando Magic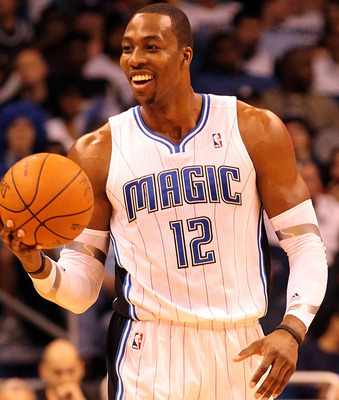 Sam Greenwood/Getty Images
Putting aside his recent diva demands and conflict with management, the Magic's center Dwight Howard is one of the most universally likable players in the NBA and preeminent big man in the game.
Howard's ridiculous battle with Shaq over who is the NBA's "official" Superman, is one of the most ridiculously entertaining "feuds" of a generation.
Whether or not you like the NBA's penchant for concentrating talent in big-market teams, there's no denying that Howard is one trade away from becoming the most recognized player in the league.
13. Lionel Messi, Barcelona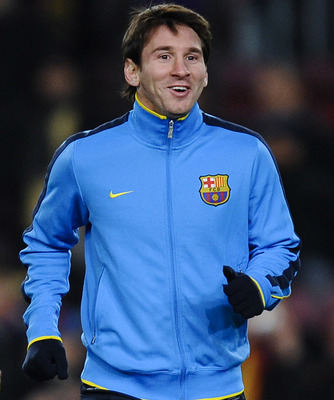 David Ramos/Getty Images
Move over Cristiano Ronaldo and Real Madrid, Barcelona's forward Lionel Messi is poised to become the premier superstar talent in the game.
The Portugal-born Ronaldo's dominance in recent years has been obvious thanks to his talent, and the number of headlines he grabs, but it's now being challenged.
The Argentina-born Messi and his talent are reminiscent of Brazilian great Diego Maradona—widely regarded as the greatest footballer of all time. Ronaldo might not be quite ready to relinquish his crown just yet, but it's obvious the world is clamoring for a more relatable superstar.
12. Rex Ryan, New York Jets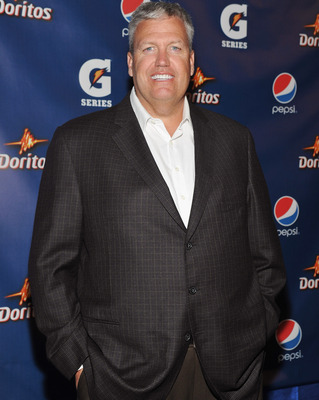 Mike Coppola/Getty Images
Embattled Jets coach Rex Ryan didn't have his finest year in 2011, but he remains one of the most fascinating and entertaining people in professional sports.
When Ryan accepted the job as head coach of the Jets, he was obviously determined to follow in the footsteps of his father—the outspoken legendary NFL coach Buddy Ryan.
Things might not have gone exactly according to plan for Ryan, but he never fails to put on a show.
11. Shaquille O'Neal, NBA Analyst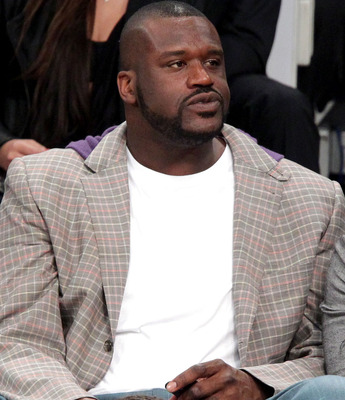 Noel Vasquez/Getty Images
Recently retired Shaquille O'Neal might be officially gone from the NBA, but his larger-than-life persona and ability to create an unrivaled circus of one with a single comment, will never be forgotten.
Shaq's rap career, acting career, and his high-profile beef with Lakers teammate Kobe Bryant are all nothing short of legendary—he is, literally, one of the most entertaining people in the history of sports.
No matter what Charles Barkley says about him…
10. Jared Allen, Minnesota Vikings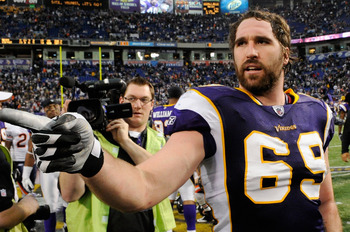 Hannah Foslien/Getty Images
Vikings defensive end Jared Allen is one of the most colorful, well-known characters in the NFL. Allen is a four-time Pro Bowler whose statistics speak for themselves.
Although, it's Allen's hilarious off-the-field persona as a hunter, a chef, and an amateur comedian that really attracts attention.
9. Jeremy Lin, New York Knicks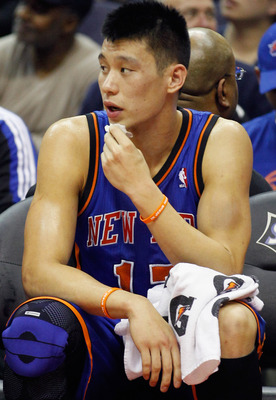 Rob Carr/Getty Images
Just a few short weeks ago, Harvard educated point guard Jeremy Lin was just a no-name free agent acquisition riding the New York Knicks bench. What a difference a couple of injuries makes, right?
Without stars Carmelo Anthony and Amar'e Stoudemire in the lineup, the Knicks were forced to look for options on their bench. Just three games in to Lin's tenure as starter, the nation has already come down with full-blown "Linsantiy," making Lin one of the most buzzed about players in the league.
Perhaps "Linsanity" will end as quickly as it began, but in the mean time, there is no hotter commodity in the NBA.
8. Shaun White, Snowboarder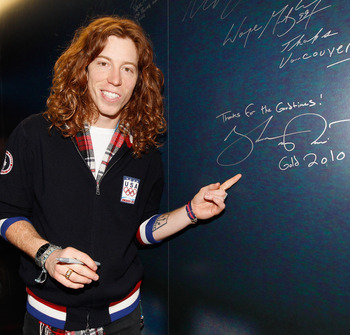 Christopher Polk/Getty Images
Extreme sports superstar Shaun White excels at not just one, but two sports. Thanks to his two Olympic gold medals, White is best known as a snowboarder, but it was his skateboarding that first attracted attention.
White began skating as a youth, and was just nine-years-old when he was befriended by skateboarding legend Tony Hawk at a local skate park. Thanks to Hawk's mentor ship, White turned pro in skateboarding at age 17.
White eventually shifted focus to snowboarding, where he has racked up dozens of medals in various competitions. His unrivaled success and rock star persona have made him one of the most popular athletes in the world.
7. Cam Newton, Carolina Panthers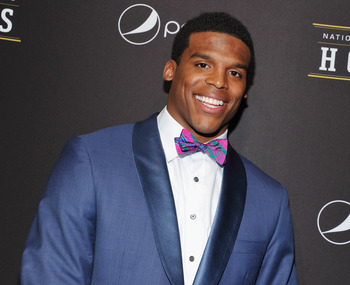 Mike Coppola/Getty Images
The NFL's 2011 AP Offensive Rookie of the Year is no stranger to the spotlight, he's been a lightning rod for controversy since his days in Gainesville as backup to (then) Gators quarterback Tim Tebow. Cam Newton was recruited by (then) Florida coach Urban Meyer in 2007, but transferred before having the opportunity to start after being arrested for stealing a lap top.
Newton spent a season in junior college before transferring to SEC conference rival Auburn, and leading the Tigers to a national championship. His performance at Auburn earned him the Heisman Trophy and he was selected first overall overall by the Panthers in the 2011 NFL Draft.
Many doubted Newton's potential to become an outstanding quarterback in the NFL, but he proved the naysayers wrong with his historic (and record-breaking) performance in his rookie season.
6. Ozzie Guillén, Miami Marlins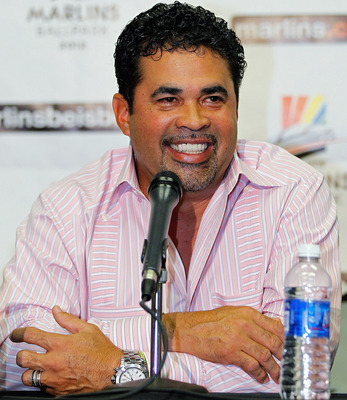 Mike Ehrmann/Getty Images
The always entertaining manager Ozzie Guillén spent seven colorful seasons in Chicago with the White Sox before packing up the circus and relocating to Miami to manage the Marlins.
In just two seasons, Guillén led the White Sox to their first pennant since 1959, and their first World Series victory since 1917. Early success gave way to years of controversy in The Windy City, with Guillén engaging in battle with players, members of the media and White Sox GM Kenny Williams—which ultimately stamped his ticket out of town.
All that aside, Guillén is one of the most captivating and entertaining characters in the history of baseball.
5. Blake Griffin, Los Angeles Clippers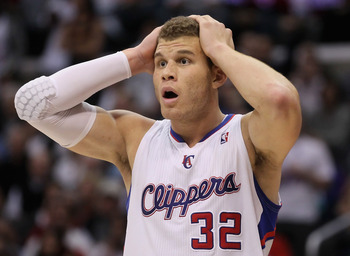 Jeff Gross/Getty Images
Since winning the Slam Dunk Contest at the 2011 NBA All Star Game and the NBA's Rookie of the Year, Clippers forward Blake Griffin has put the Clippers on the map.
As absolutely undeserving as the villainous Donald Sterling is, thanks to Blake Griffin, his Clippers are no longer second-class citizens at the Staples Center and/or the laughing-stock of the league.
Griffin's mere presence has transformed the Clippers into a top-tier destination for superstar players such as Chris Paul and (reportedly) Dwight Howard.
Oh, and how about that dunk he laid on Thunder center Kendrick Perkins? That was epic.
4. Rob Gronkowski, New England Patriots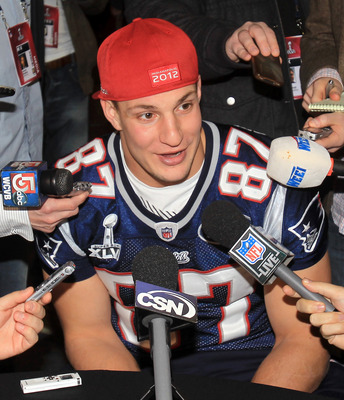 Scott Halleran/Getty Images
In just his second year in the NFL, Patriots tight end Rob Gronkowski became a bona fide superstar in 2011. In July 2011, Gronk's first Twitter (potential) controversy went under the radar thanks to the NFL lockout. In October 2011, his second (actual) Twitter controversy went exactly the opposite of under the radar.
Combine Gronk's off-the-field antics with the greatest on-the-field performance by a tight end in the history of the NFL—and you've got something seriously buzz worthy.
3. Charles Barkley, NBA Analyst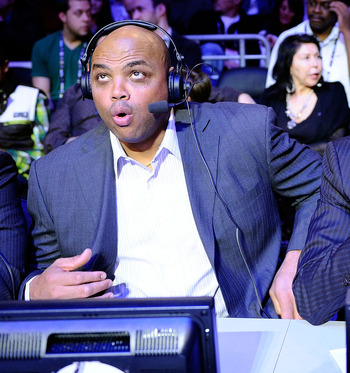 Kevork Djansezian/Getty Images
Love him or hate him, you can always be certain that retired NBA rabble-rouser Charles Barkley will be anything but boring. Barkley has always been known for speaking his mind and doing whatever he wants to do, whenever he wants to do it.
In a 1993 commercial for Nike, Barkley made it perfectly clear what responsibilities he felt he had to be a positive influence on the nation's youth when he said plainly: "I am not a role model."
In the years since his retirement, Sir Charles has remained a fan favorite. Barkley's fearlessness and willingness to speak frankly on controversial issues have made him a much needed respite to the vacuous and vague sports media.
2. Derek Jeter, New York Yankees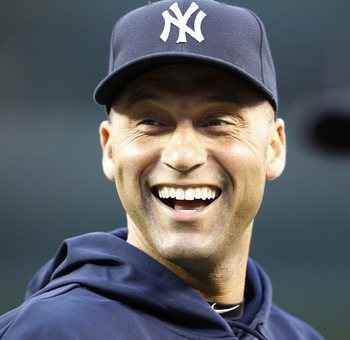 Leon Halip/Getty Images
Yankees slugger Derek Jeter has been the face of the franchise for the better part of two decades, and is one of the most popular players in the history of Major League Baseball.
Jeter's dating resume is a who's who of the Maxim Hot 100 list—supermodel Adriana Lima, actresses Jessica Alba and Jessica Biel, television personality Vanessa Minnillo and the stunning Minka Kelly are just a few of his conquests.
It was revealed in late 2011, that Jeter is known to send his lady visitors home in the morning via limo with a basket of Jeet memorabilia—a week's worth of headlines were made.
The mere mention of Jeter's name is enough to create a buzz.
1. Tim Tebow, Denver Broncos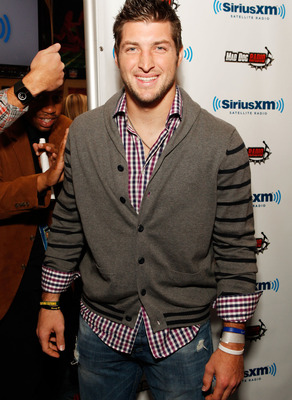 Cindy Ord/Getty Images
In 2011, the wholesome, All-American former quarterback of the Florida Gators with an unflappably positive disposition and cherubic good looks, inexplicably became the most polarizing figure in professional sports.
If you want to know what it is about Tim Tebow that gets people so incredibly riled up—I really can't help you. For whatever reason, this kid's very existence just gets people heated. Have you ever met someone with lukewarm feelings for Timmy Terrific?
The one thing I do know: Adding a little Tebow to any recipe is a sure fire way to spice things up.
Keep Reading