NFL 2011 Season: What Difference Did the Lockout Make?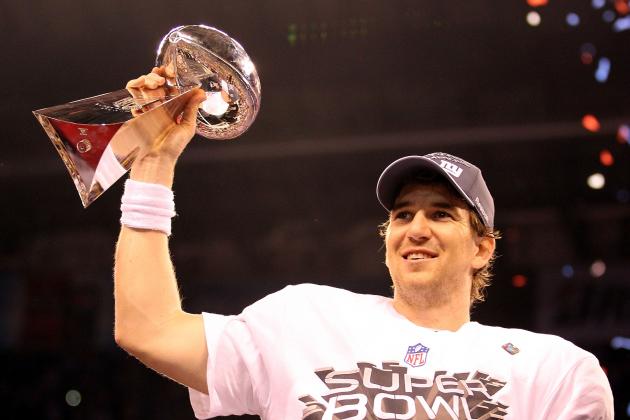 Ezra Shaw/Getty Images
The Giants won the Lombardi Trophy to cap the 2011 season.
The 2011 NFL season is now in the books.
It was another great season—but there was a chance at one time that it might have been canceled.
One year ago, the league was facing a lockout. The offseason was much different than other years. Mini-camps and OTAs were not held. Training camps were delayed. There was no Hall of Fame Game.
Fortunately, for those of us who love football, the lockout ended, and the season began as scheduled.
Did the lockout make any difference? Did it change the way the season played out?
Before we close the door completely on the 2011 season, let's look at a few ways the lockout made—or didn't make—a difference on the season.
Begin Slideshow

»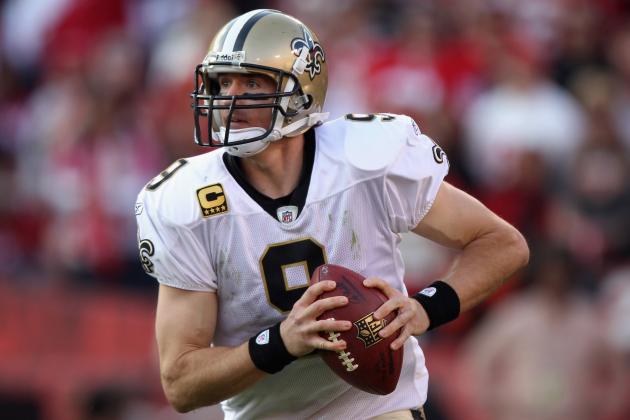 Jed Jacobsohn/Getty Images
Drew Brees passed for 5,476 yards in 2011.
Yes.
The year of the quarterback was 2011.
Aaron Rodgers was MVP with a rating of 122.5, which broke Peyton Manning's NFL single-season record of 121.1 set in 2004. Drew Brees set a new single-season yardage record with 5,476 yards. This broke Dan Marino's mark of 5,084 set in 1984. Tom Brady also beat Marino's record with 5,235 yards.
These weren't the only record-setting quarterbacks of 2011.
New single-season team passing yardage records were set by Atlanta's Matt Ryan, Detroit's Matthew Stafford, Green Bay's Aaron Rodgers and the New York Giants' Eli Manning. Including those already mentioned, there were a total of 10 NFL quarterbacks who threw for over 4,000 yards in 2011.
I have to believe that the lockout helped quarterbacks and hurt defenses.
During the lockout, many quarterbacks, most notably Drew Brees, were working out on their own with their receivers.
Were the defensive linemen, linebackers and defensive backs logging the same amount of workout time together?
Probably not, and that may have been the reason so many defenses, especially playoff team defenses, seemed to lag behind this year.
Maybe in 2012, we will see more "normal" numbers.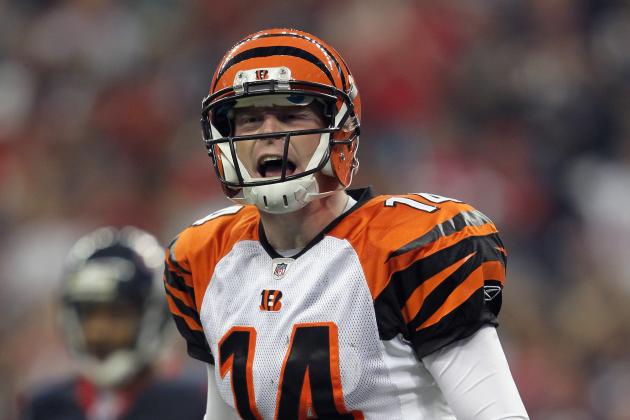 Jamie Squire/Getty Images
Andy Dalton was the only rookie QB to lead a team to the playoffs.
Yes, and no.
A result of the lockout was that rookies couldn't get in the necessary offseason work needed to be successful in the NFL. Missing mini-camps and a shortened training camp could be detrimental to a quarterback's development.
So, it was surprising to see the successful rookie seasons of Cam Newton and Andy Dalton. Newton far exceeded expectations, setting a new NFL passing yardage record for rookies, and Dalton led a team that was expected to do nothing to a playoff berth.
T.J. Yates took advantage of whatever practice time he got and was a suitable fill-in for Matt Schaub and Matt Leinart. Christian Ponder looked like a good first-round choice, after being named the starter in Minnesota midway through the season.
On the other hand, Jacksonville's Blaine Gabbert was definitely hurt by the lack of preparation time. With David Garrard still in camp during the summer, Gabbert may not have gotten in a good share of reps.
When Garrard was cut before opening week, and Gabbert was named the starter in Week 3, it spelled a recipe for disaster for the Jaguars—and the unprepared Gabbert.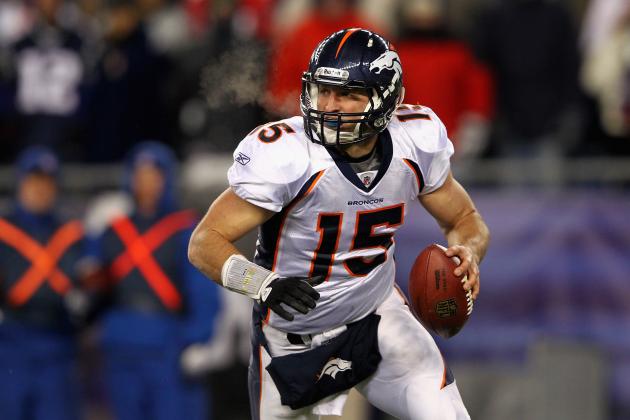 Al Bello/Getty Images
Tim Tebow may be the most popular player in the NFL.
Probably not.
Despite his lack of passing mechanics, Tim Tebow led the Denver Broncos to an AFC West title. Maybe the only thing he missed during the lockout was time with new head coach John Fox.
Perhaps if Fox had spent more time assessing the situation, he could have named Tebow the starter before the season started.
If that would have happened, who knows what might have been?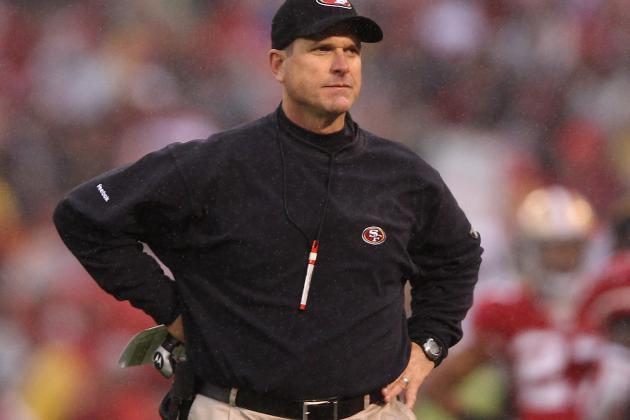 Ezra Shaw/Getty Images
In his first year, Jim Harbaugh led the 49ers to the NFC Championship Game.
Yes.
In 2011, there were five rookie head coaches, two in their first full seasons, and one former head coach with a new team.
In other words, one-quarter of the league's 32 teams had new coaches in 2011.
Of those eight new coaches, only two—Denver's John Fox and San Francisco's Jim Harbaugh—made the postseason.
It is a fact that most teams with new coaches were poor teams the previous year. So, the fact that only two new coaches made the playoffs is not too surprising.
However, these coaches were at a disadvantage in 2011 due to the limited communication with players.
New coaches need to install their systems, evaluate talent and determine the direction of their teams according to their evaluations.
The new coaches didn't have the full offseason necessary to do this. This makes the fact that two of them made the playoffs even more incredible.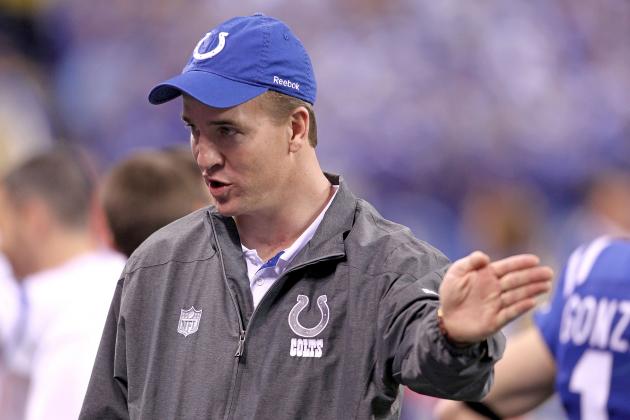 Andy Lyons/Getty Images
Peyton Manning spent the 2011 season on the Colts sideline.
Unknown.
Not being in the medical field, I am not qualified to answer that question.
However, I have to wonder whether Peyton Manning's neck problems would have been attended to earlier if he would have been able to be at the Colts' facility last offseason.
If his injuries had been assessed during a standard NFL offseason, could he have played at some point in 2011?
It's one of those things we will never know.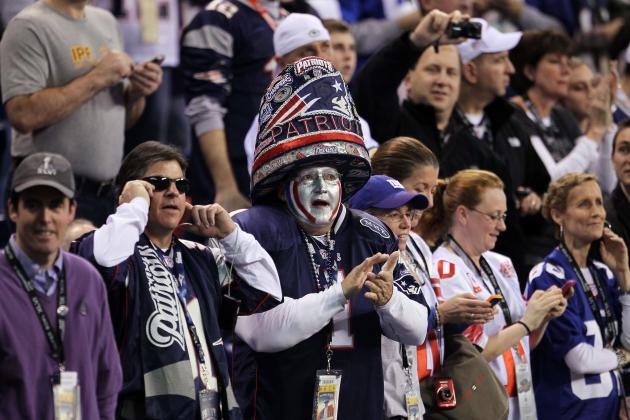 Jeff Gross/Getty Images
NFL fans still showed up in 2011.
No.
This is the NFL. It is the most popular sports league in America.
Overall, NFL attendance was reported to be up by 110,000 fans in 2011. This proves that the NFL can do anything—except cancel games—and we will return.
Look for even bigger numbers in 2012.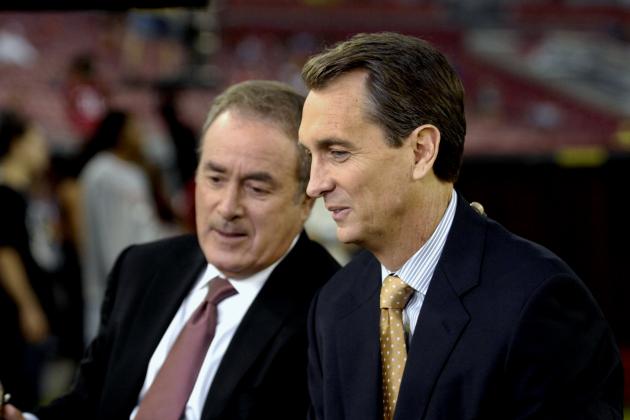 Al Messerschmidt/Getty Images
Over 113 million people watched NBC's Super Bowl telecast.
No.
Here are a few facts about the NFL's 2011 TV ratings:
NFL games averaged 17.5 million viewers per game in 2011.
There were 37 games that had more than 20 million viewers.
Of the 25 most-watched shows on TV, 23 were NFL games.
NFL games are watched by double the number of people who watch prime-time evening television.
NBC'S Sunday Night Football is the No. 1 television program in America.
Monday Night Football was the top cable program for the sixth consecutive year.
The lockout didn't hurt TV ratings.