NFL Draft 2012: 10 Bold Predictions for the 2012 Rookie Class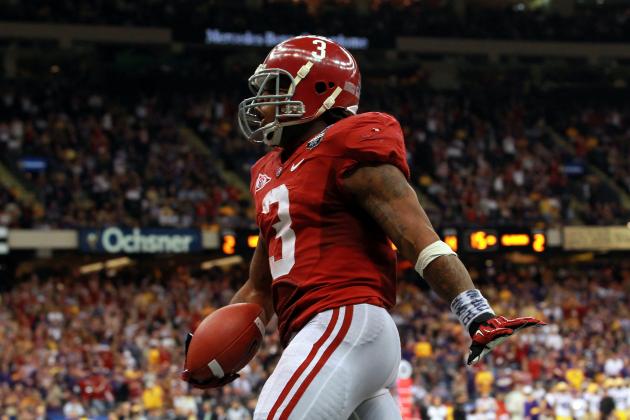 Ronald Martinez/Getty Images

Right now, the entire world is focused on the upcoming NFL draft. We're all asking where this prospect will go or who this team will draft.
In six months, we'll be asking entirely different questions.
No longer will we be wondering what will happen in the draft, but how those who were drafted will perform. Fans will be dying to know how their newest star will play.
After all, that is the actual point of the NFL draft, right?
Begin Slideshow

»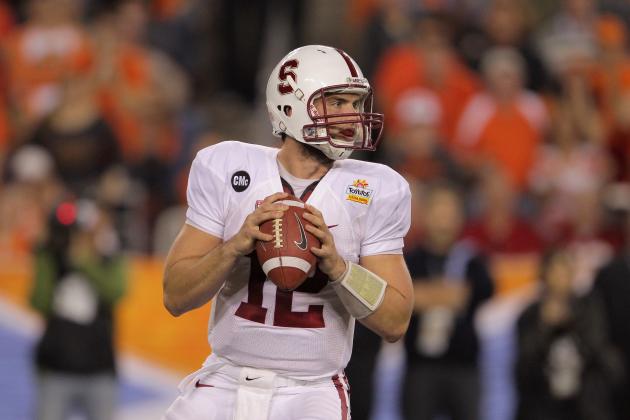 Doug Pensinger/Getty Images

Since Andrew Luck is going to be the No. 1 pick of the draft, this may not be too bold.
However, Luck could be going to the Indianapolis Colts, who may or may not have Peyton Manning. Regardless, Luck is going to win Offensive Rookie of the Year.
No team drafts a player like Luck to sit him on the bench for a year. One of Luck's biggest strengths is how pro-ready he is, and he isn't going to struggle as a rookie, no matter how awful his new team might be.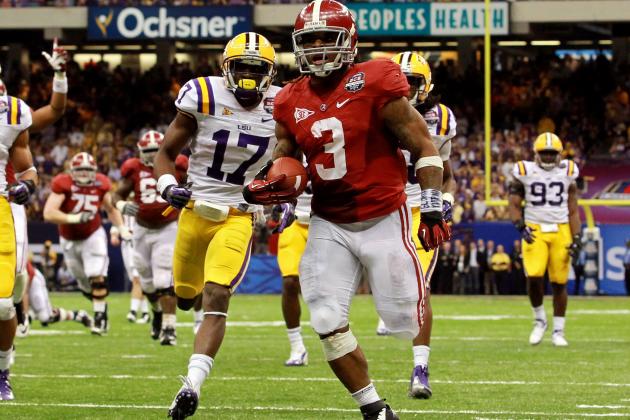 Ronald Martinez/Getty Images

This is actually a little conservative. There's a chance Trent Richardson will be a top-five running back as a rookie.
Richardson does it all. He's a more complete player than Adrian Peterson was in 2007, and the Alabama star is nearly as physically talented. At 5'11", 225 pounds, Richardson is incredibly powerful, and he can catch too.
There is almost no chance of Richardson falling out of the top 10. There's almost nothing for him to improve on, and he won't have to come off the field on third downs.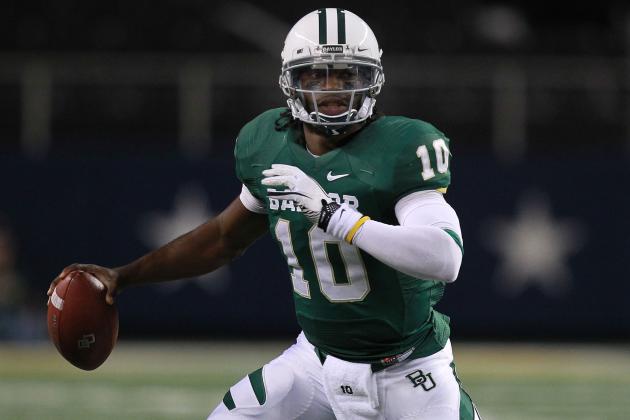 Ronald Martinez/Getty Images

Many out there feel like Robert Griffin isn't pro-ready, and in a way, he's not. However, running quarterbacks always do well from the get-go, and Griffin fits that profile perfectly.
Though Griffin doesn't run as often as Cam Newton did at Auburn, he is an excellent runner. Griffin's physical tools will help him make plays in the NFL, and he is accurate too.
Griffin may not have played in a pro-style offense at Baylor, but he is incredibly smart. There's no reason to suspect Griffin will struggle in picking up an NFL offense.
Odds are Griffin's new team will be in desperate need of a quarterback. Whether Washington, Miami or Cleveland ends up with Griffin, he will be the team's best quarterback.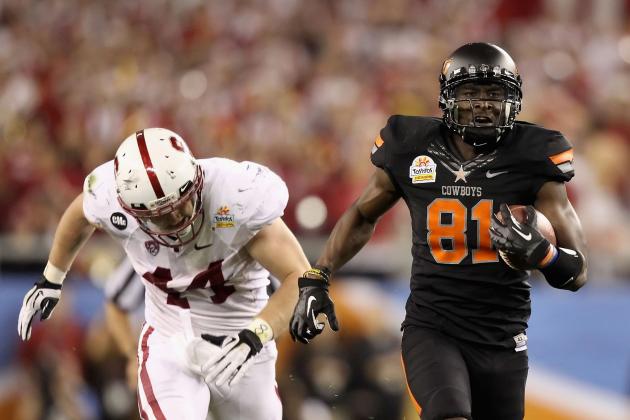 Christian Petersen/Getty Images

There's a lot to like about Justin Blackmon. He's physical, he can run routes and he can make plays with the ball in his hands.
The problem is Blackmon's lack of extreme talent. He has decent size at 6'1", 215 pounds, and he is a solid athlete. There's just nothing special.
Because he doesn't dominate physically, Blackmon will need to run great routes. No rookie is a great route-runner at first, and Blackmon will need to learn before he finds success in the NFL.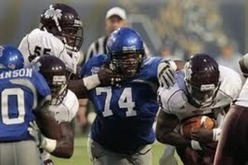 In 2011, Phil Taylor surprised a lot of people with his play. Taylor was a massive yet raw player in college, and he was expected to need time.
Dontari Poe is bigger, and he's more talented.
The 6'5", 350-pounder is freakishly athletic. Most defensive tackles 50 pounds lighter can't move like Poe does, and obviously the big man is more powerful.
This isn't to say Poe will immediately establish himself as a great player; he won't. He will, however, give people great hope for the future.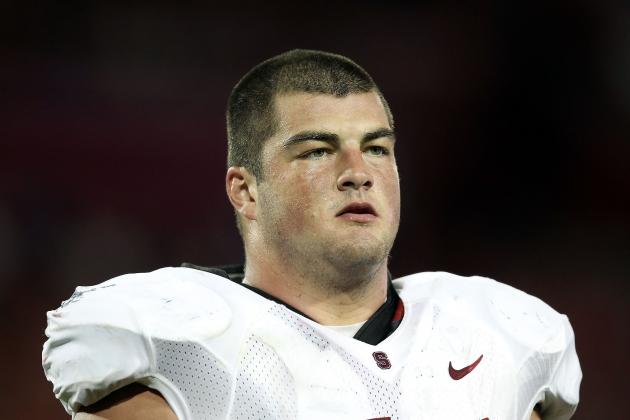 Christian Petersen/Getty Images

There is seriously nothing not to like about David DeCastro. He's 6'5", 315 pounds, great in space and powerful. He has the ability and technique of an elite NFL guard.
In all honesty, DeCastro could play right tackle. He pulled as much as any guard in college football ever has, and he even blocked defensive ends in pass protection.
At guard, though, DeCastro's quickness is insane. He is powerful enough to dominate at the point of attack, and no one is better in the open field.
Ladies and gentlemen, the next Steve Hutchinson.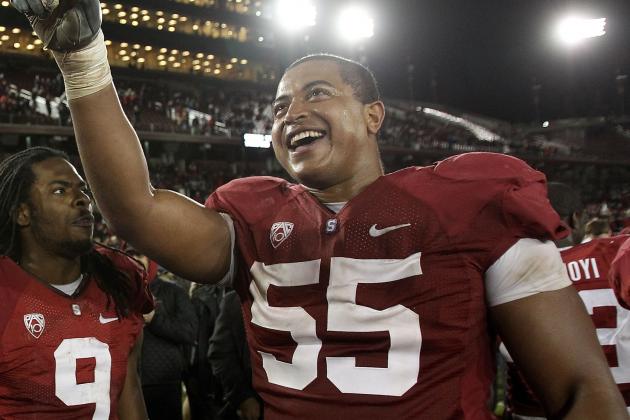 Ezra Shaw/Getty Images

At left tackle, Jonathan Martin isn't quick enough. At right tackle, he isn't powerful enough.
The 6'6", 304-pound Martin is touted as a finesse player, but he really isn't overly quick. He is a decent athlete, sure, but he lacks the footwork to stay in front of speedy pass-rushers.
Then, like any finesse player, Martin isn't very strong. He is frequently bull-rushed, and he doesn't do a great job at the point of attack.
At guard, Martin is quick enough to handle explosive defensive tackles and powerful enough to get some push. At guard, Martin can at least be competent.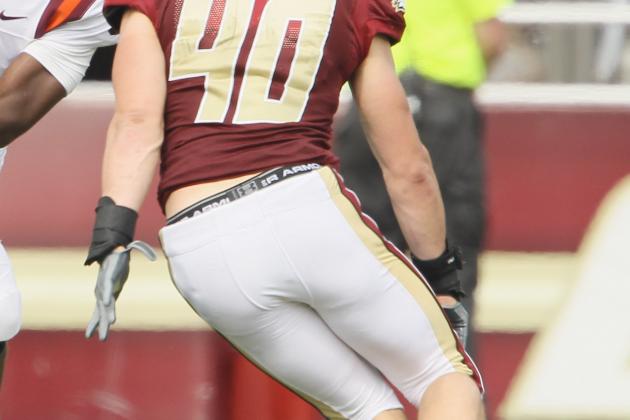 Elsa/Getty Images

The Defensive Rookie of the Year is almost always a linebacker, a position at which Luke Kuechly is the draft's best player. Kuechly may not have overly high upside, but he is ready to start now.
An instinctive player, Kuechly racked up an insane number of tackles at Boston College. The 6'3", 235-pounder can play in coverage or attack the run.
Though Kuechly isn't great at shedding blocks, he has a nose for the ball. There is no other defensive player whose stats will compete with Kuechly's.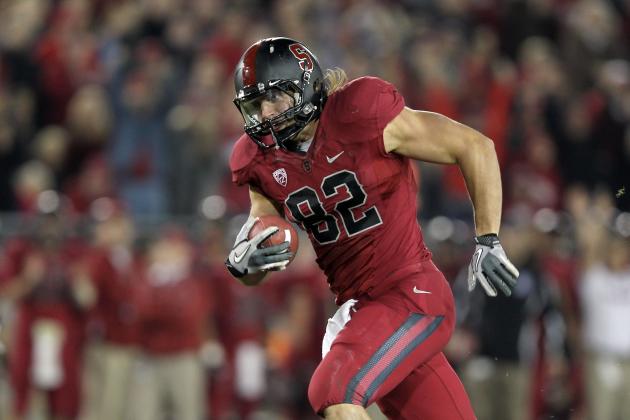 Ezra Shaw/Getty Images

For whatever reason, no one is talking about Coby Fleener. Fleener starred with Andrew Luck at quarterback, but he wasn't simply a product of Luck. He's good.
At 6'6", 250 pounds, Fleener isn't bulky, but he is long and tall. Fleener is a good athlete with superb hands, and he should be a dominant red-zone threat.
Fleener isn't much of a blocker, but he can catch the ball and get open. In today's NFL, that's what matters at tight end.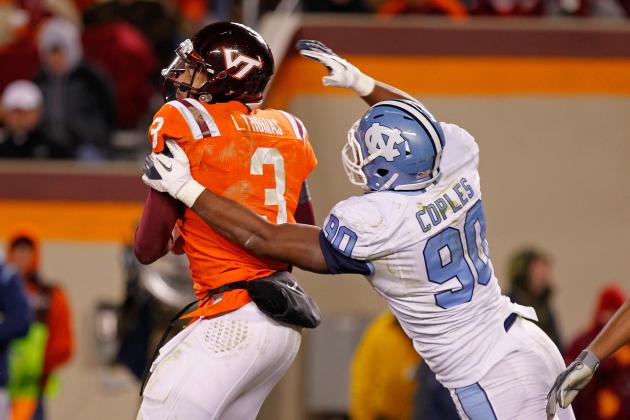 Geoff Burke/Getty Images

It's easy to see why people like Quinton Coples. He's 6'6", 281 pounds and a superb athlete. He is easily one of the most talented players in the draft.
Unfortunately, Coples has some glaring issues. The North Carolina star often seemed uninterested and didn't produce much as a senior. His first step leaves a lot to be desired.
Coples may be a good player as a rookie. He's an excellent run defender, and in the future he may develop into a great pass-rusher. As a rookie, though, he lacks the technique to compensate for his average first step.