2012 NFL Draft: 5 Best Destinations for Robert Griffin III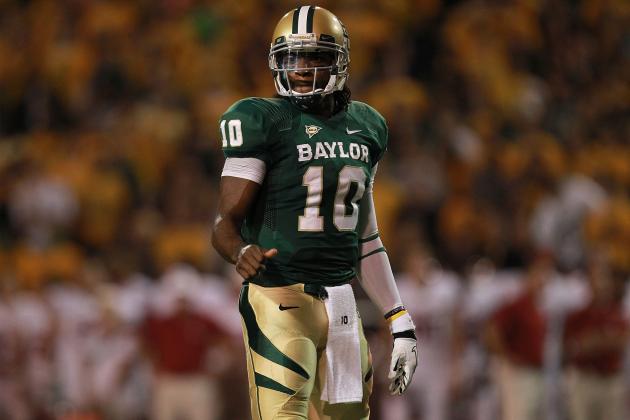 Ronald Martinez/Getty Images
Where will Robert Griffin III land?
Robert Griffin III lit up college football defenses in 2011 and as a result shot up NFL Draft boards to the point where it is unlikely he makes it past the tenth overall pick. With only Andrew Luck ahead of him as a quarterback prospect, there will be a host of teams interested in drafting the 2011 Heisman trophy winner.
The former Baylor Bear is one of the more intriguing quarterback prospects in recent years due to his prolific dual threat abilities. Which ever team drafts him will have hopes that Griffin can replicate the success that Carolina Panther quarterback Cam Newton had in his rookie year.
This slide show looks at the five most attractive landing spots for Griffin in the draft. These teams are evaluated on the likelihood that Griffin can be their opening day starter and the surrounding offensive talent.
Begin Slideshow

»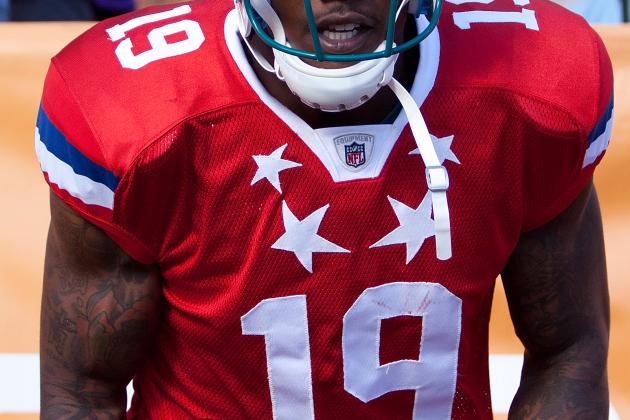 Kent Nishimura/Getty Images
Could Brandon Marshall have a new quarterback in 2012?
The Miami Dolphins are probably too far down in the drafting order to select Griffin, but if they are willing to trade up they could make an attractive destination for Griffin.
Matt Moore was solid in 2011, but it remains to be seen if the Dolphins want to make him their starting quarterback for the future. If they choose to target a quarterback in the draft, Griffin would be their likely choice.
With Reggie Bush at running back and Brandon Marshall out wide, the Miami Dolphins would give Griffin the requisite play makers to make an impact in his rookie campaign.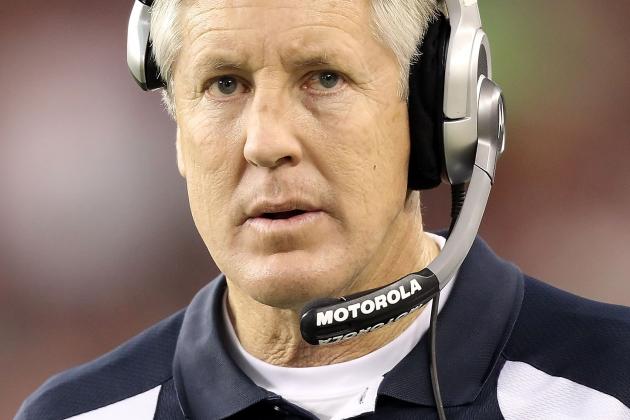 Christian Petersen/Getty Images

The Seattle Seahawks are another team that could target Griffin by moving up in the draft order.
With Tarvaris Jackson as their starting quarterback, the Seahawks may be looking for an upgrade at the position. For all of Jackson's struggles in 2011, he still lead the Seahawks to a respectable record of 7-9 in 2011. For all of Griffin's talents, it wouldn't be guaranteed that he would receive the starting nod on opening day in 2012.
If Griffin were to be the starting quarterback in 2011, he would enter into an attractive situation as the Seahawks have one of the more potent running attacks in the league. In addition, Sidney Rice is one of the better wide receivers in the NFL when healthy.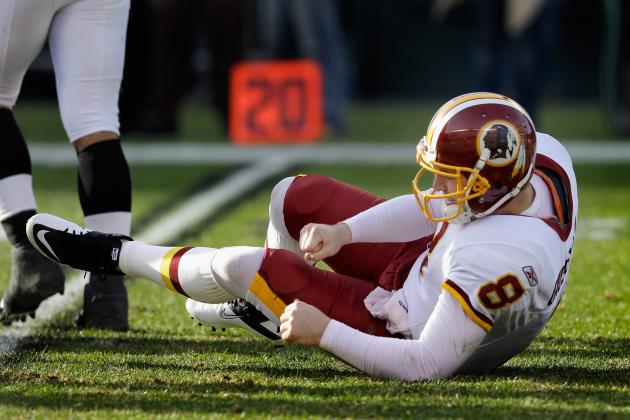 Rob Carr/Getty Images
Redskins fans probably want to see a different quarterback than Grossman under center in 2012
Sitting with the sixth pick in the draft, the Redskins are another team that figures to take a long look at Griffin.
With Rex Grossman and John Beck as his competition, Griffin would figure to be the Redskins starter in 2012 Griffin, if drafted.
While the Redskins offense does have tight end Fred Davis, there really isn't that much talent at any other position. This would be another situation where Griffin would be relied on to carry the offense, something that he may or may not be able to handle as a rookie.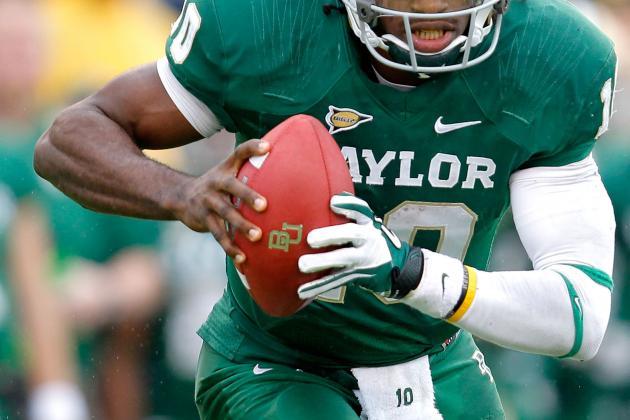 Sarah Glenn/Getty Images

The Cleveland Browns, who currently own the number four pick in the draft, look like one of the more likely landing spots for Griffin. Even though they feature another young quarterback in Colt McCoy, the Browns would likely jump at the chance to draft Griffin.
If Griffin were to become a Cleveland Brown, it would be interesting to see what the Browns would do in Griffin's rookie season. They could either turn the keys to the offense over to Griffin on day one or give him time to develop behind McCoy.
Regardless, the Cleveland Browns are not that attractive of a potential destination for Griffin. The Brown's offense is completely devoid of any play makers, not an attractive situation for a rookie quarterback.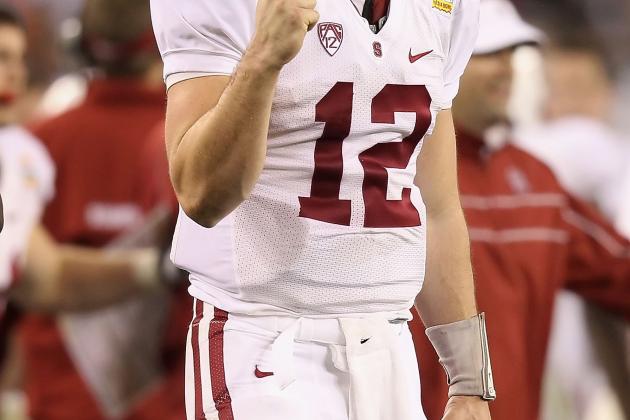 Christian Petersen/Getty Images
Andrew Luck looks like the likely pick for the Colts
With the Colts looking more and more like they will be parting ways with Peyton Manning, there is an obvious need for a quarterback in Indianapolis. With Andrew Luck being hailed as one of the top quarterback prospects to ever come out of college it isn't likely that the Colts will pass on the chance to select Luck.
That being said, the Colts have to at least be intrigued by what Griffin can offer, especially in the wake of Cam Newton's remarkable rookie season. Griffin, if drafted by the Colts, would be the likely opening day starter but there is little chance the Colts select anyone other than Luck.