Tampa Bay Rays: Five Catchers the Rays Could Trade for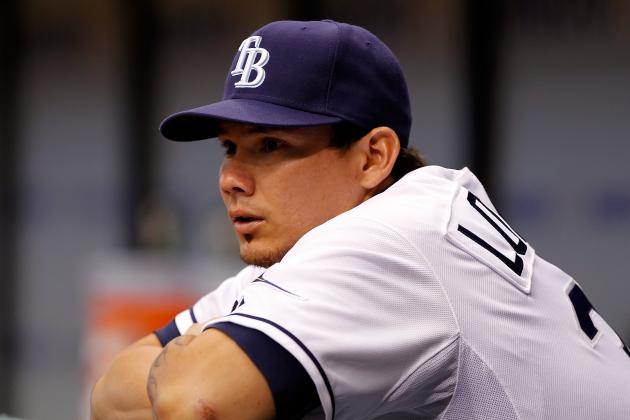 J. Meric/Getty Images

With their signing of Jeff Keppinger, the Rays filled one of their two glaring holes at the time, shortstop and catcher. As it stands now, the only thing keeping Tampa Bay from fielding a very competitive, complete lineup is the catcher's spot.
Kelly Shoppach was allowed to walk and sign in Boston, and John Jaso was sent to Seattle, leaving Jose Lobaton as the incumbent. Jose Molina was signed as insurance following a good 2011 as Toronto's backup, but a 37-year-old catcher can't be counted on for much of anything, regardless of who they are.
With a massive stockpile of top prospects and sights on contending in 2012, GM Andrew Friedman would be wise to move for an upgrade at catcher, which might just be enough to push the Rays over the top and avenge their loss in the 2008 World Series.
Begin Slideshow

»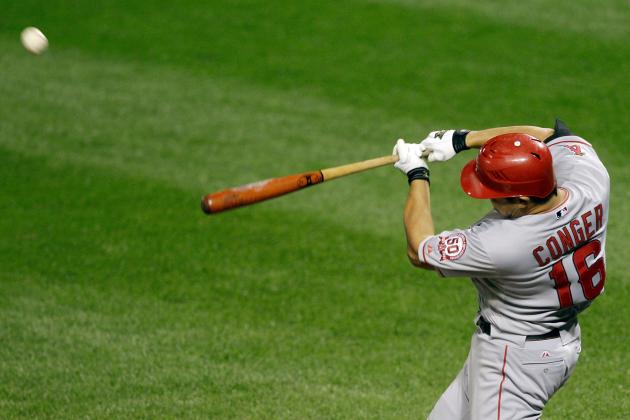 Rob Carr/Getty Images

Conger is the perfect example of someone just needing a fresh start and real chance. Stuck behind recent trade acquisition Chris Ianetta and incumbent backup Bobby Wilson, Conger might just be available for the right price.
While he hasn't hit much at the majors, all signs point to him being an excellent catcher once he puts it all together. He hit .300 at Triple-A in both 2010 and 2011 and yet has only mustered a career .209 batting average in the bigs.
The Angels don't have many holes right now, but any team's farm system and rotation can use an upgrade. A trade package involving Robinson Chirinos and Alex Colome could net Tampa Bay their answer at catcher for half a decade or more.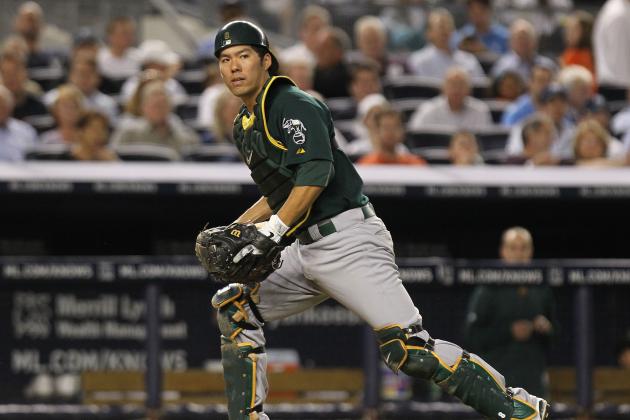 Nick Laham/Getty Images

There's no way of hiding it, the A's are in full rebuild mode. Having already traded Trevor Cahill, Gio Gonzalez, Craig Breslow, Andrew Bailey and Ryan Sweeney for a mountain of prospects, it's quite clear that the A's are in for a rough go of it in 2012.
Seemingly, the last piece to trade of the rebuild is Kurt Suzuki. With a contract that guarantees him $5 million in 2012, $6.45 million in 2013 and a team option for $8.5 million in 2014, Suzuki's contract doesn't fit with what the A's are trying to do.
A swap of Lobaton, Felipe Rivero and Junior Rodriguez for Suzuki and cash seems plausible, as Suzuki's stats have been down for two years.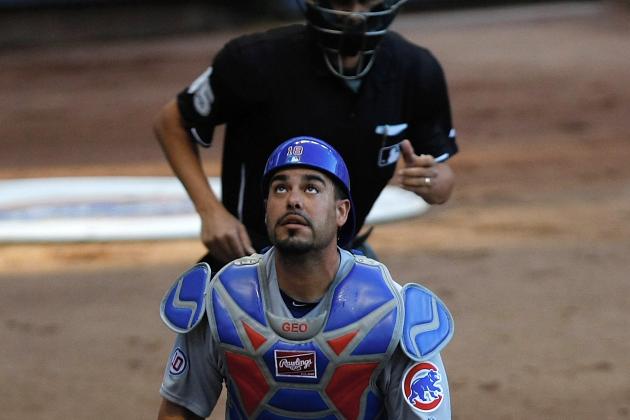 Scott Boehm/Getty Images

Throughout his career, Geovany Soto has had issues with consistency. However, his surroundings have been anything but conducive to sustained success. First playing for Lou Pinella, who seemed uninterested, and then Mike Quade, who couldn't control the clubhouse, Cubs on-field leadership has been anything but welcoming. Add in the special brands of crazy in teammates Carlos Zambrano and Milton Bradley, and there's almost some valid reasoning for Soto's on-and-off performance.
While he did test positive for marijuana during the last World Baseball Classic, Soto has still put up good offensive numbers, his down seasons more mired by bad luck than anything else. Add in a solid defensive skill set and two remaining seasons of team control, and Soto's actually a very good piece.
With the new regime in Chicago, if the Cubs struggle out of the gate, Soto may be on the market for the right price. With a system devoid of top prospects, the Cubs could deal Soto and see what one of their younger catchers (likely Welington Castillo) can do for the rest of the season. Alex Colome could go to Chicago for Soto.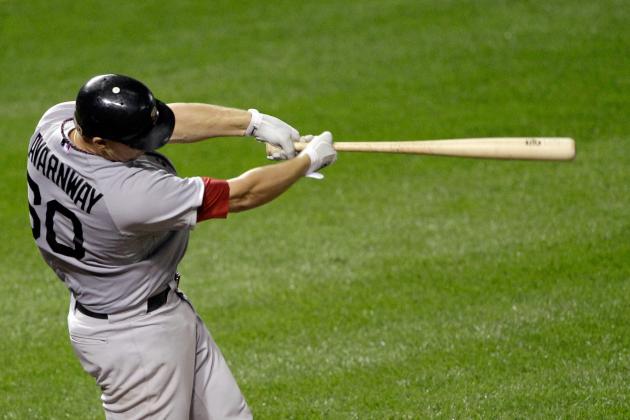 Rob Carr/Getty Images

Trading within the division sucks. You rarely see it and nobody really likes to do it, but in certain cases, it really does work out best for both teams. This is one of those cases.
As is stands right now, the Red Sox have a relative wealth of catchers. Jarrod Saltamalacchia and Kelly Shoppach man the big club, and Ryan Lavarnway and Luis Exposito have both earned the right to start at AAA.
Lavarnway's power won't make him come cheap, but the Red Sox realistically need rotation depth, and badly. A deal centered around Wade Davis might be a good starting point in trade talks.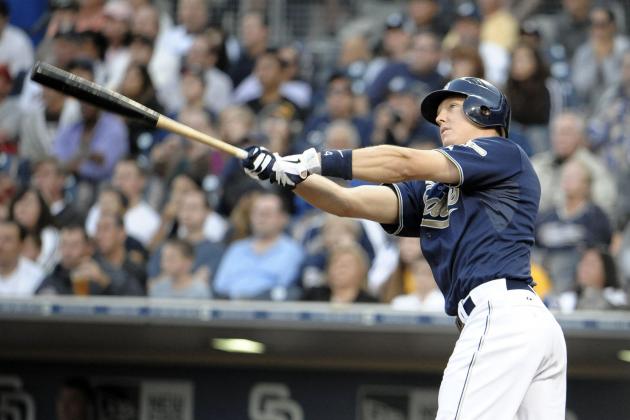 Denis Poroy/Getty Images

In 2011, Nick Hundley continued his steady progression at the plate and became a top offensive threat at the position in the National League. Playing at PETCO Park didn't help his case any, but he still managed an impressive .288/.347/.477 slash line in 82 games.
The recent acquisition of Yasmani Grandal from the Cincinnati Reds makes Hundley expendable in the long-term. The Padres are gearing up for a lackluster year, having already traded their top prospect and their ace to improve the team in various ways.
While they have a farm system filled with guys with MLB starting potential, there isn't really a blow-you-away top prospect in the mix. While buying high isn't Friedman's style, Hundley could give the Rays a massive upgrade at catcher. Hundley isn't eligible for free agency until after the 2014 season, so three years of great defense and solid offense might just be worth Alex Cobb.